GSMM Event Returns to Camp Perry
September 24, 2020
Civilian Marksmanship Program
▸
The First Shot
▸
GSMM Event Returns to Camp Perry
CMP hosted a Garand-Springfield-Modern and Vintage Military (GSMM) Rifle Match on Camp Perry's Petrarca Range on September 14th.
Competitors on the line greeted each other with warm smiles and swapped stories of missed competition over the last few months – some traveling from as far as Virginia with the hopes of gaining a taste of that Camp Perry feel after the cancellation of the National Matches (typically an annual tradition for marksmen). Others admitted the Petrarca Match was their first time in competition since last year's National Matches. If anything, the event fulfilled an opportunity to bring some normalcy and comfort to those in attendance during the otherwise unorthodox year.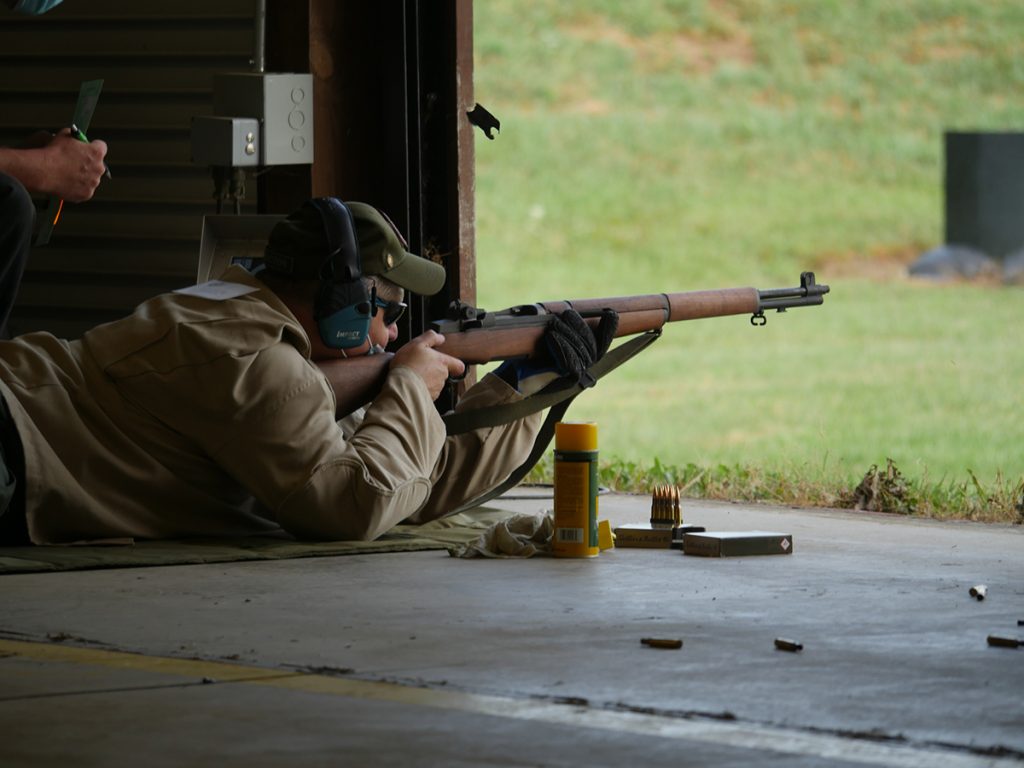 Petrarca Range is home to CMP Targets, powered by the Kongsberg Target Systems (KTS) of Norway. The lineup of electronic targets utilized on the range allows competitors to watch their shots on monitors located at each firing point eliminating the need for pit duty and dead range time.
The GSMM Match at Petrarca was subject to strict safety guidelines, observing social distancing practices and sanitation procedures.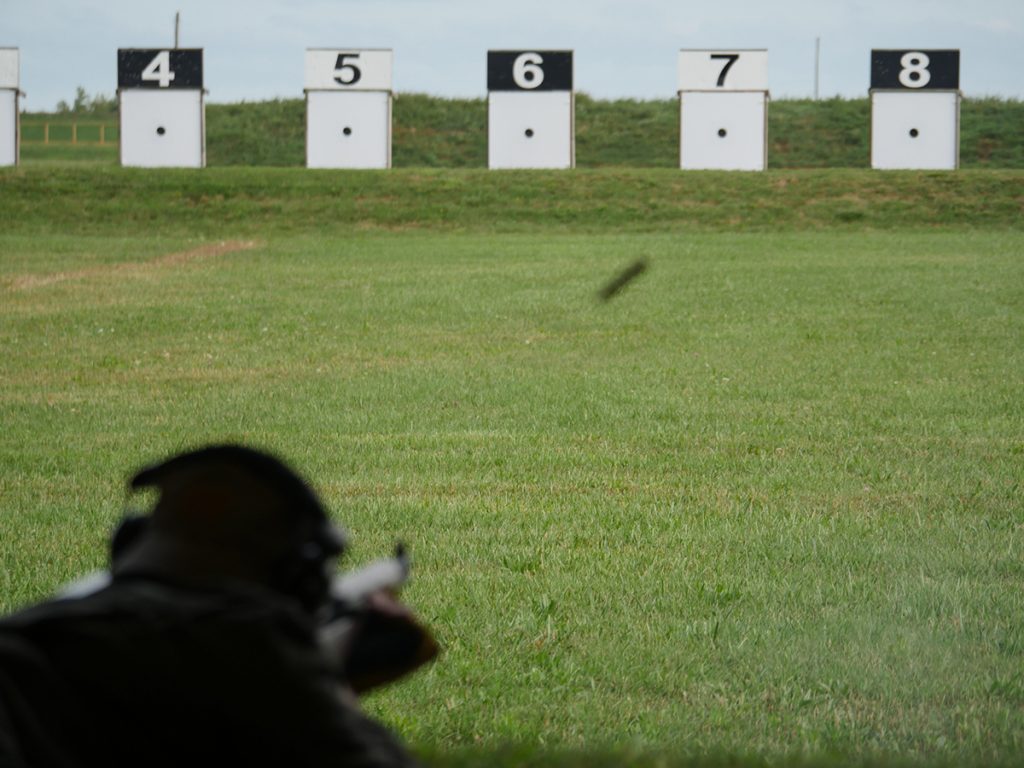 The morning started off soggy as rain moved through the range area along the shores of Lake Erie, clearing off before the first relay to leave a gray backdrop. The weather quickly improved through early afternoon as the sun appeared and warmed the air, making for a pleasant return to the firing line for later relays.
Winning overall in the Garand competition was Jeffrey Cramer, 66, of Poland, Ohio, with an aggregate score of 266-3x. Jace Diezman, 59, of Medina, Ohio, led the Springfield category with 266-2x, as SFC Charles Novak, 55, of LaPorte, Indiana, claimed the win in the Vintage Military class, with a score of 254-1x. Overtaking the field in Modern Military was Joe Rondon, 53, of Westlake, Ohio, earning a total of 281-5x over the day.
A complete list of results for the GSMM Match can be found here: http://ct.thecmp.org/2020SeptPetrarcaGSMresults.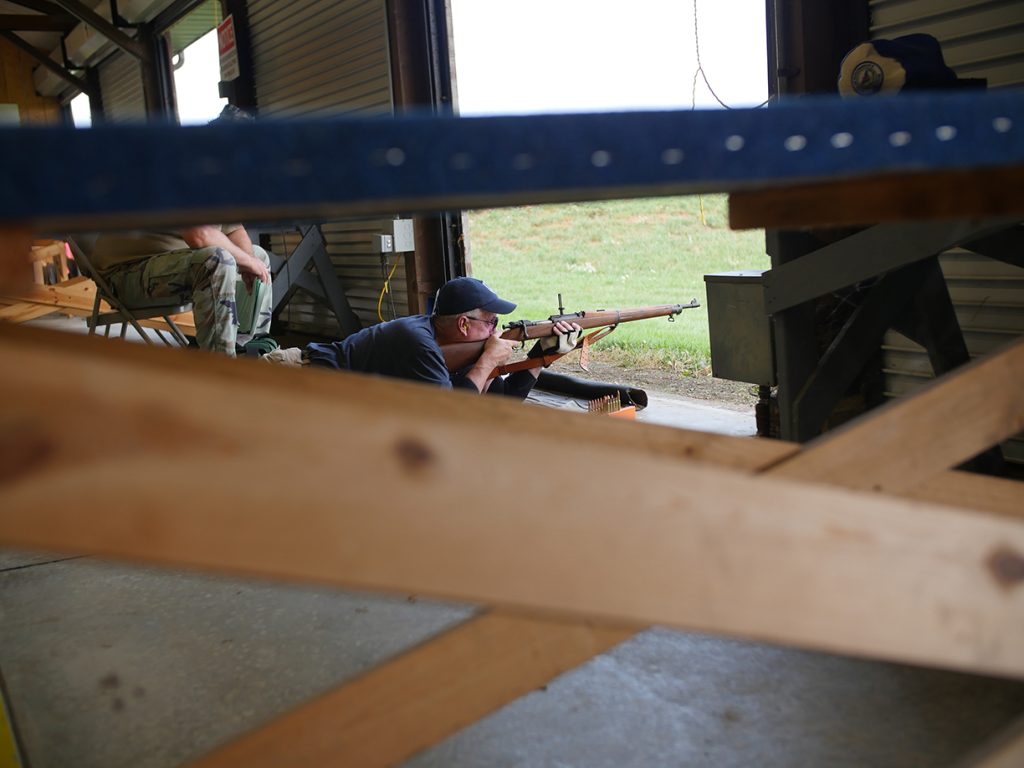 Photos of the Petrarca Range GSMM Match at Camp Perry can be found by visiting the CMP's Zenfolio page at https://cmp1.zenfolio.com/ and clicking on the "2020 CMP Photo Archives" album. Photos on Zenfolio are free to download or individuals can order prints.
Petrarca Range, along with the South Competition Center in Alabama and the Gary Anderson CMP Competition Center in Ohio, are open weekly to the public for practice or a fun night out. The CMP closely adheres to safety guidelines to ensure the well-being of all of our staff and guests.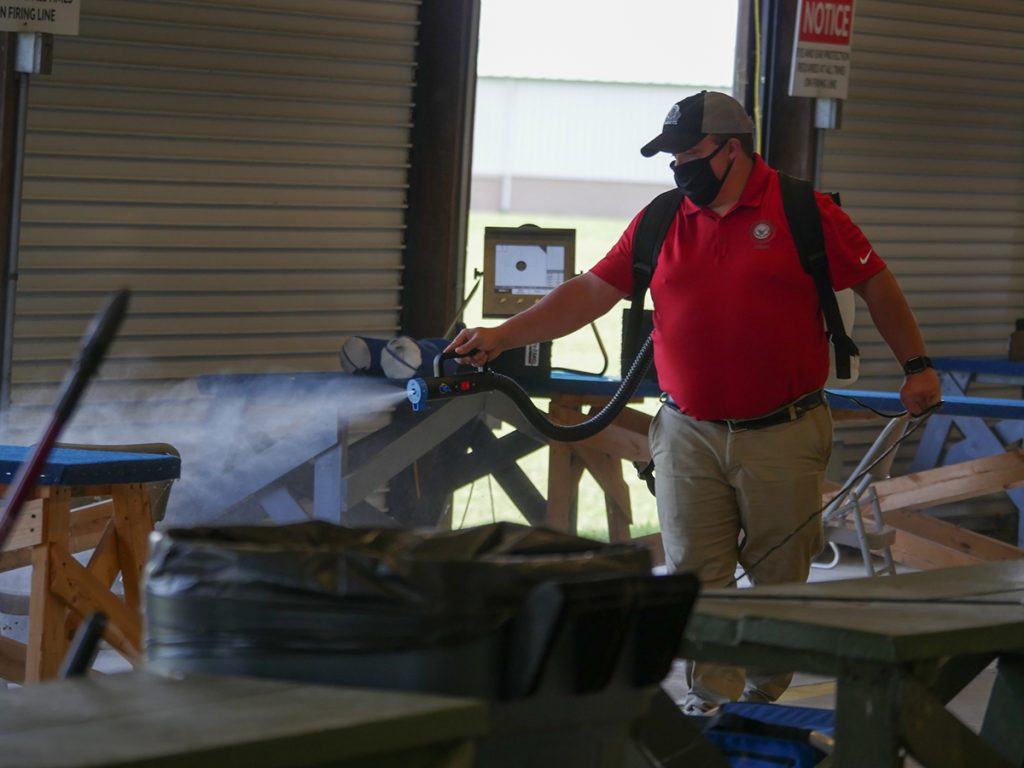 For more information on Petrarca Range, visit the CMP website at https://thecmp.org/competitions/cmp-targets-at-petrarca-range/. Information on the air gun ranges is available at https://thecmp.org/ranges/cmp-competition-centers/.
– By Ashley Brugnone, CMP Staff Writer