GSM Master Instructor Course Dates Announced for 2017
November 22, 2016
Civilian Marksmanship Program
▸
The First Shot
▸
GSM Master Instructor Course Dates Announced for 2017
By Ashley Brugnone, CMP Writer

Dates for the 2017 lineup of the Civilian Marksmanship Program's (CMP) Garand-Springfield-Military (GSM) Master Instructor Courses have been released. Currently, there are 485 certified instructors across the nation, but more are always encouraged to join the effort of spreading marksmanship technique and safety.
The CMP Master Instructor certification program teaches individuals how to instruct new marksmen in range procedures, vintage military rifle operation, equipment use, firing techniques, shooting positions, safety and match procedures for the popular CMP Garand, Springfield and Military (vintage and modern) rifle courses of fire. These instructors will be trained to run Rimfire Sporter rifle clinics and matches as well.
The 2017 GSM Master Instructor Courses will be held:
January 27-29, 2017 – Camp Perry, OH
March 10-12, 2017 – Talladega, AL
April 5-6, 2017 – Oklahoma City, OK (April 6th assisting with New Shooter Clinic)
July 14, 2017 (National Match) – Camp Perry, OH
December 5, 2017 – Talladega, AL
General qualifications of attendees include having an association with a shooting club or range where there are opportunities to teach sanctioned rifle clinics, experience coaching or instructing marksmanship, experience competing in John C. Garand, Springfield or Rimfire Sporter matches at national and club levels and those with a desire to teach marksmanship to new shooters.
Lead instructor of the GSM Master Instructor Courses around the country is Gary Anderson, Director of Civilian Marksmanship Emeritus. Anderson is also a two-time Olympic gold medalist and has won seven World Championships and 16 National Championships. In 2012, he was awarded the Olympic Order, the highest award given by the International Olympic Committee, for his devotion to marksmanship and his close involvement in 13 Olympic Games throughout his lifetime.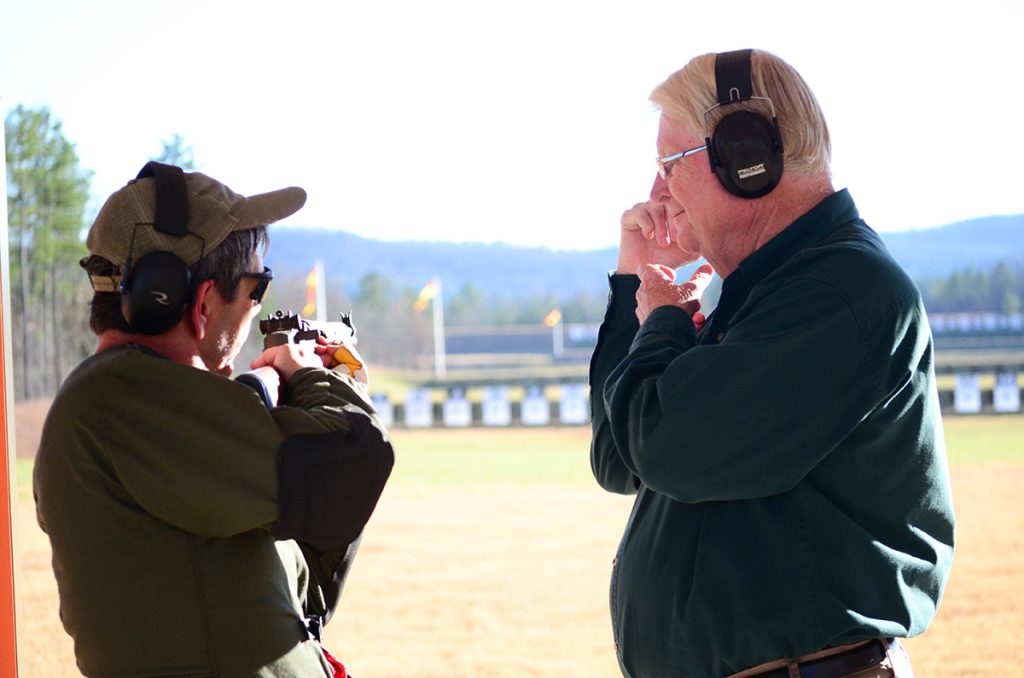 Also dedicated to conducting the GSM Clinic, Anderson has described the course by saying, "The GSM Master instructor clinic program represents a major CMP commitment to grow the shooting sports by teaching shooting club leaders and instructors how to use the latest instructional methods to organize high quality rifle clinics and matches for new shooters."
He went on to say, "Master Instructors become part of a national cadre of rifle training experts who are committed to working through their shooting clubs to get more new shooters off to great starts in the shooting sports."
Master Instructor clinics are open to a limit of 30 students to ensure that all attendees have full opportunities to participate in class discussions and receive hands-on instruction. A registration fee of $135 covers the cost of course materials, training curricula and provided meals. All clinic students are provided with a full set of CMP rifle clinic instructional materials.
The Civilian Marksmanship Program is a federally chartered 501 (c) (3) non-profit corporation. It is dedicated to firearm safety and marksmanship training and to the promotion of marksmanship competition for citizens of the United States. For more information about the CMP and its programs, log onto www.TheCMP.org.