Grizzlies Fire New Record Score in Junior Competition at 2018 National Trophy Rifle Matches
August 19, 2018
Civilian Marksmanship Program
▸
The First Shot
▸
Grizzlies Fire New Record Score in Junior Competition at 2018 National Trophy Rifle Matches
By Ashley Brugnone, CMP Writer
CAMP PERRY, Ohio – Junior athletes raised the competitive bar during the 2018 National Trophy Rifle Matches, as one team's members collectively registered a new National Record score with their noteworthy performances.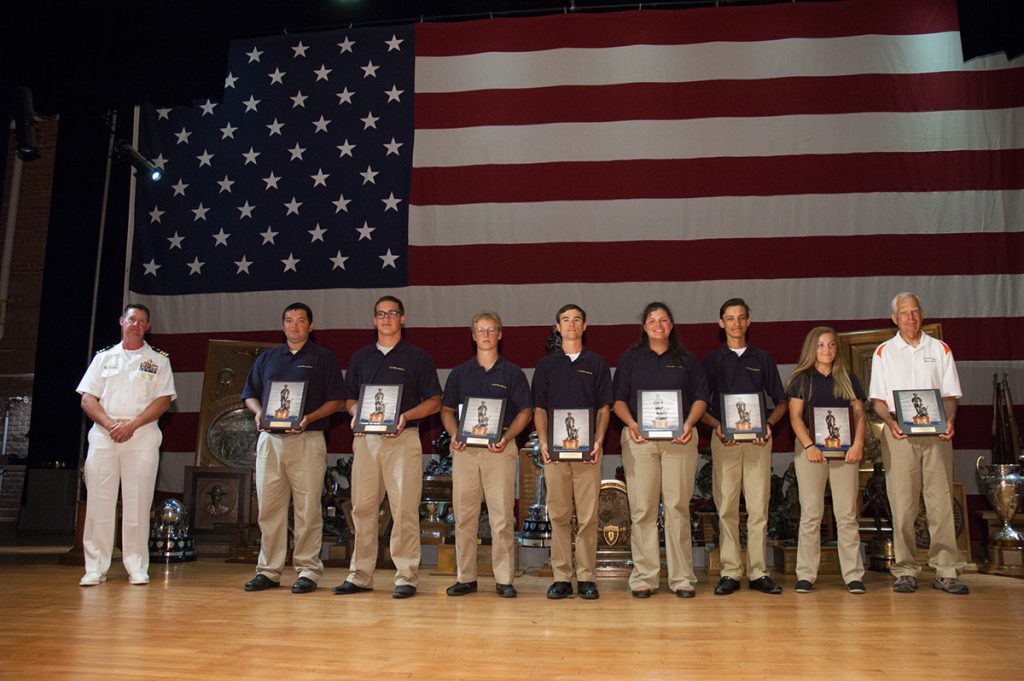 California Grizzlies Shilen earned the coveted Minuteman Trophy as the High Junior Team during the National Trophy Team (NTT) Match, with an overall aggregate score of 2894-86x and a Top 10 finish. Team members Koa Van Hoven, Miles Grove, Loet Van Hoven, Justin George, Amber Kingshill and Nathaniel Nye surpassed the old high score of 2889-80x, which was set back in 2016 by another California Grizzlies team. Team coach of CA Shilen was Kaitlyn Bispo, and Jim O'Connell served as team captain.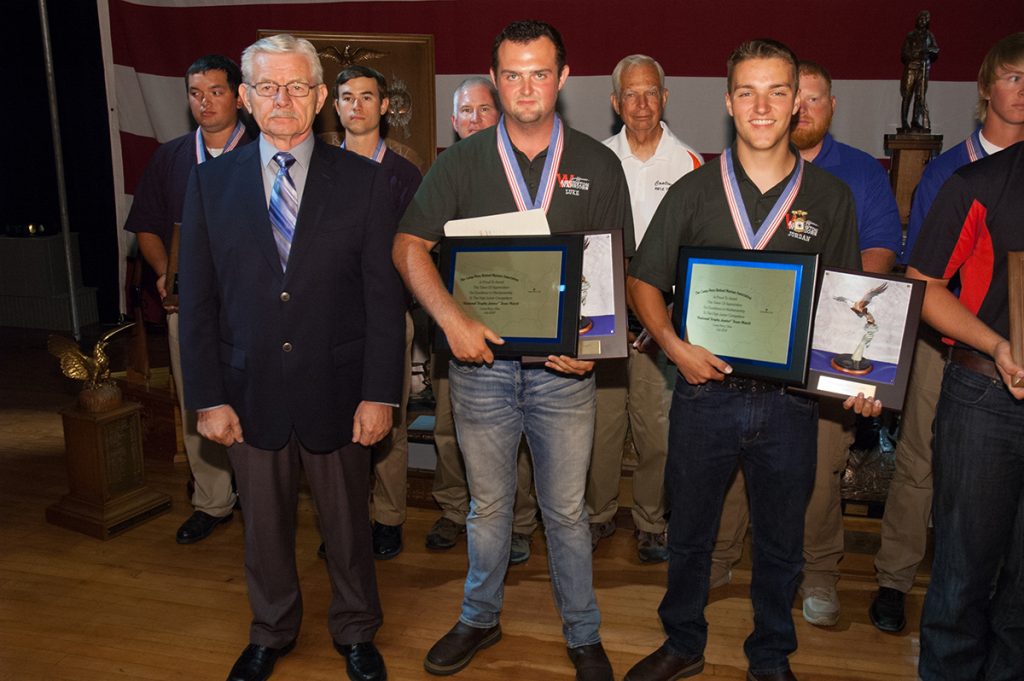 In individual competition, winning the Col. Bill Deneke Trophy as the top overall junior of the President's 100, National Trophy Individual (NTI) and the National Trophy Junior Team events was Luke Rettmer, 19, of Ferndale, WA, with a score of 1270-39. Rettmer was only nine points shy of the National Record score, set by Liam McKenna at last year's National Matches.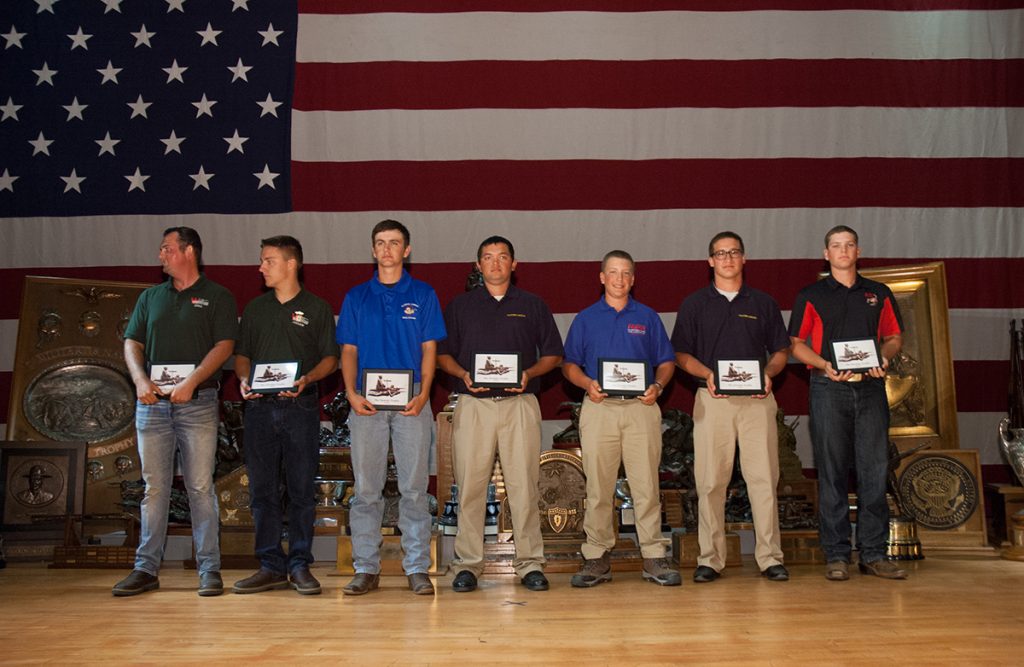 The Top 6 junior competitors of the aggregate are named to the honorary National Junior Highpower Team. The 2018 members, along with Rettmer, were Loet Van Hoven of San Rafael, CA, Thomas McGowan of Hortonville, WI, Justin George of Corcoran, CA, Alex Vitous of Martinton, IL, and High Junior winner Kade Jackovich of Mesa, AZ.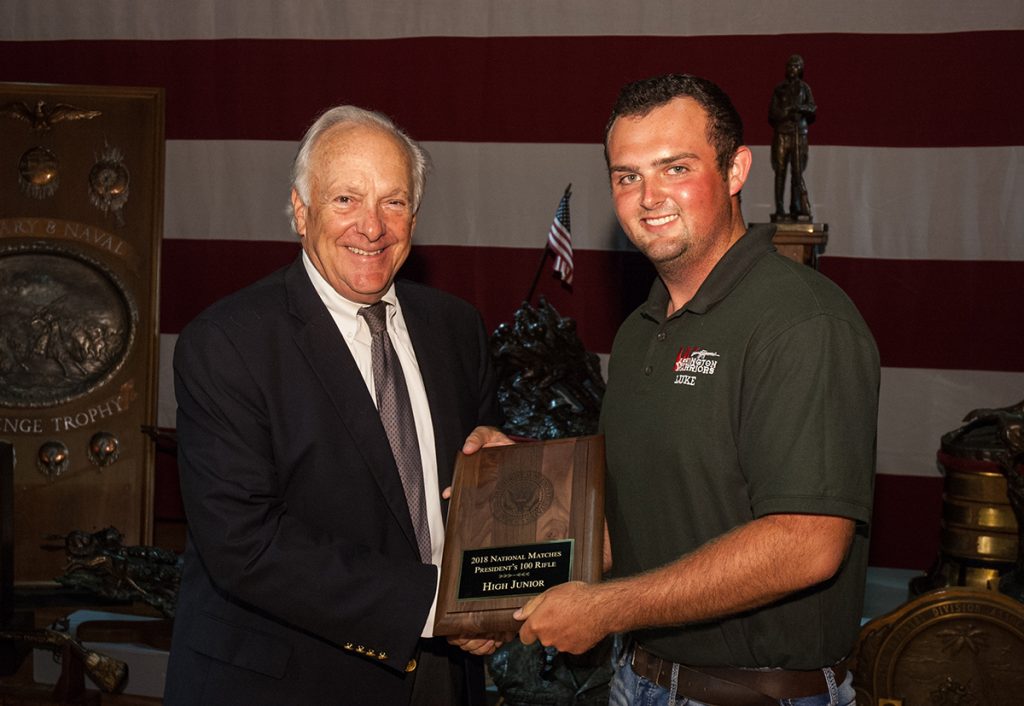 Rettmer used his completed White Oak upper, barrel and a White Oak Leupold scope to nab the High Junior title of the President's 100 Match – the only junior to make the accompanying Top 20 Shootoff – with a score of 380-9x.
"It's always my goal to go up on stage (at National Matches), every year, and I've done that every year except my first year," Rettmer said, with confidence.
Last year, he was the overall NRA Junior National Match winner. He returned to Camp Atterbury in Indiana to compete in the NRA National Matches in 2018 before heading to Camp Perry and won the High Junior honor for Long Range and Across the Course.
"But this was the one that I wanted," he said, referring to his CMP success. "This was the only major junior award that I haven't accomplished yet, so I definitely wanted that one the most."
He spoke favorably of the unanticipated conditions this year at Camp Perry, known for its challenging weather, saying, "This is actually, as far as I can remember, the calmest wind I've seen here in a long time."
In the National Trophy Junior Team Match, Rettmer joined forces with Washington Warriors teammate Jordan Freed to claim the overall win, with a score of 966-25x.
Born and raised in Washington, Rettmer began smallbore shooting at age 11 and became distinguished in the discipline just a few years later. He then moved onto highpower shooting, Across the Course and Long Range for the national "Young Eagles" Under-21 team.
He's been to the National Matches six times and won the silver medal in the U21 Long Range World Championship, held at Camp Perry in 2015. He has also competed in Canada. From here, he plans on attending the Long Range World Championships in New Zealand in January/February 2019 as a coach and competitor.
"Unfortunately, the service rifle is going to have to take a little bit of a break," he said. "But, service rifle will always be there."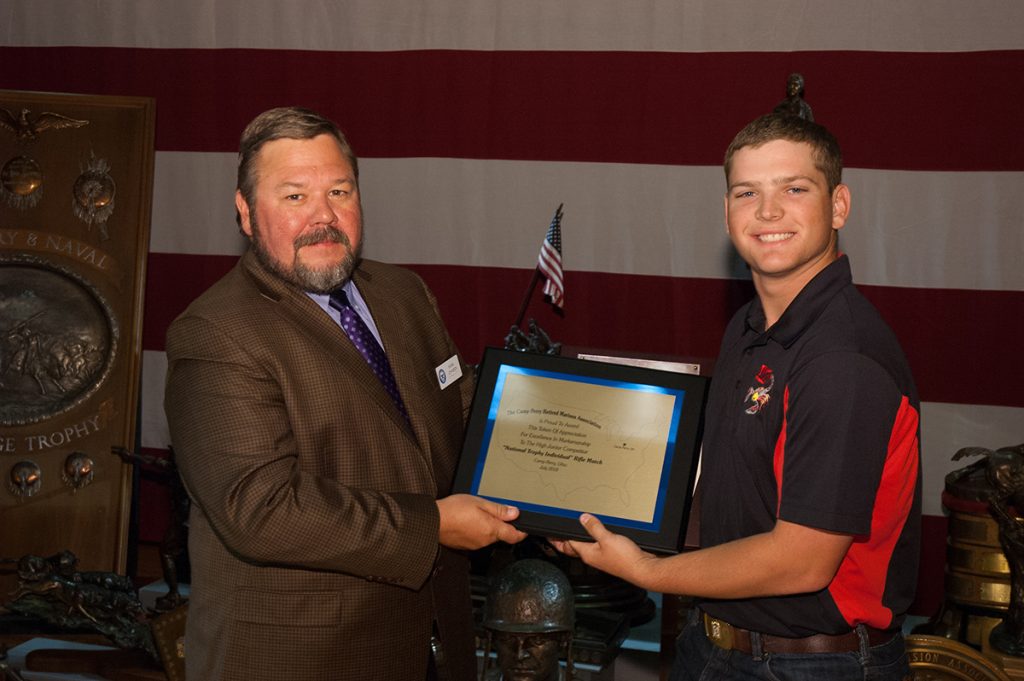 National Junior Team member Kade Jackovich, 19, earned the Golden Eagle Trophy as the highest junior competitor of the National Matches, collecting a score of 1269-40x in the President's 100, National Trophy Team and NTI aggregate. He was named High Junior in the NTI Match with an outstanding score of 492-15x.
A talented competitor himself, Jackovich has earned Distinguished Badges in both Service Rifle and Junior Three Position Air Rifle. He is currently attending Northern Arizona University where he is a member of the Army ROTC and the color guard.
In air rifle, Jackovich took first place in the Air Force sporter JROTC Regional Service Championships in 2017. That same year, he went on to earn second at the CMP Three-Position Regionals.
As a member of the Arizona Scorpions Junior High Power team, he has earned a spot in the President's 100 as one of the Top 100 competitors overall in 2015 and 2018. Also in 2015, he and teammates Zac Clark and Sarah Nguyen overtook the NRA's Whistler Boy honor and set a new National Record in the match that had stood since 1999.
This year, Jackovich and teammate Donnie Smith earned second in the Junior Team Match, just five points behind the Washington Warriors.
For a complete list of results, visit the CMP Competition Tracker page at http://ct.thecmp.org/app/v1/index.php?do=match&task=edit&match=16353&tab=results.
Photos of the National Matches can be found on the CMP Zenfolio page for viewing and free download at http://cmp1.zenfolio.com/f817385512.