Green Springs Youth Athlete Earns National Distinguished Marksmanship Honor
July 28, 2022
Civilian Marksmanship Program
▸
State Director
▸
Ohio
▸
Green Springs Youth Athlete Earns National Distinguished Marksmanship Honor
Claudia Muzik, 16, of Green Springs, Ohio, recently earned her Junior Distinguished Badge – a respected award in the youth air rifle community that only 1,600 others have earned in the badge's 20-year history.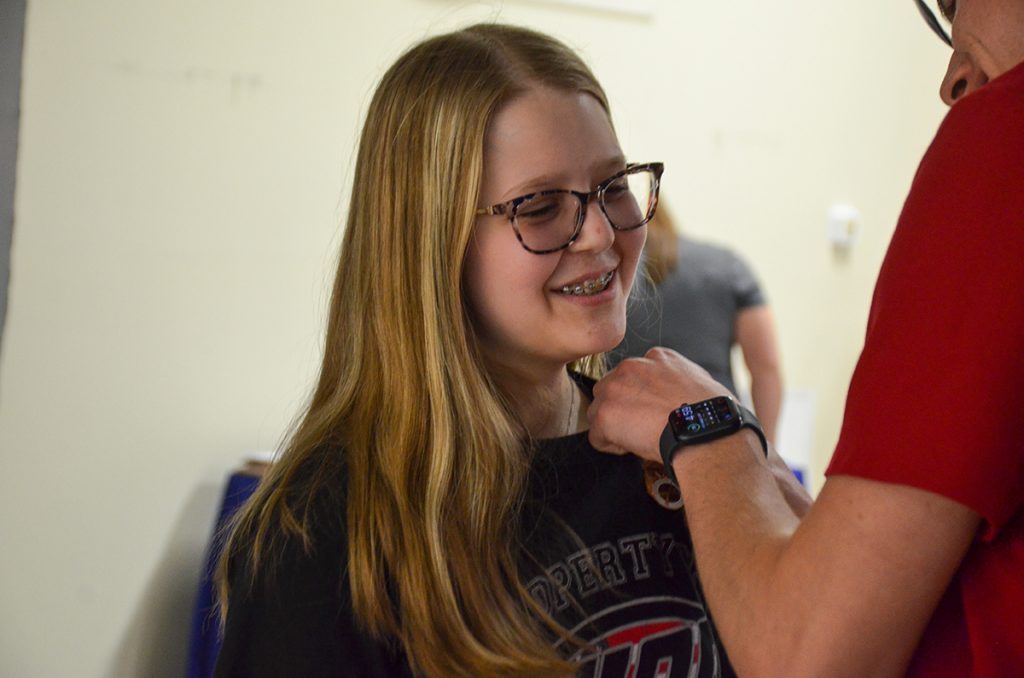 "It's always been my goal to earn my Distinguished Badge," said Claudia, who now holds Badge #1623. "I was speechless when I found out and was so proud that all my hard work paid off."
Growing up just a short drive from Camp Perry, home to the annual National Rifle and Pistol Matches and CMP's Headquarters, Claudia's interest in marksmanship began when she was just seven years old. It was then that her dad, Matt, began taking her to Open Public timeslots – a weekly opportunity hosted by the CMP within its 80-point indoor electronic air gun range at the Gary Anderson CMP Competition Center on Camp Perry's grounds. Guests of Open Public are free to engage in air rifle or air pistol practice and fun, with the help of CMP personnel.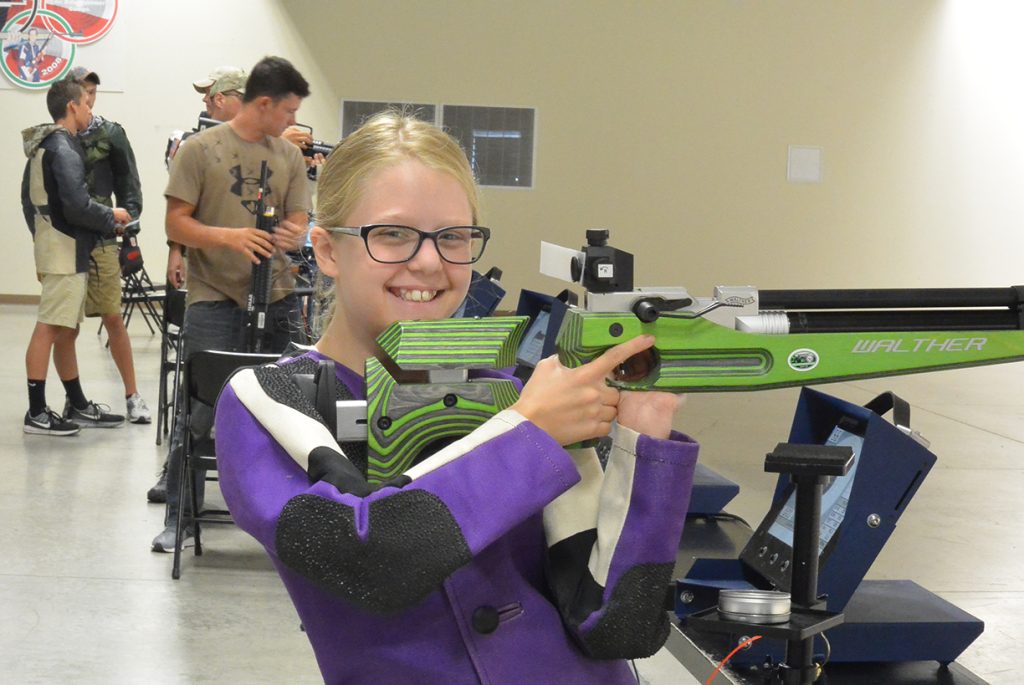 After becoming a regular attendee of the range, it didn't take long for Claudia to quickly fall for the sport and eager to become more involved. Matt wanted to provide his daughter and area juniors an avenue to build their abilities, so he spent a decade honing his own knowledge in marksmanship – earning a number of coaching certifications and staying involved for nearly five years with Claudia's first team, the Ottawa County Shooting Stars 4-H squad.
In the summer of 2020, Matt combined forces with other adult leaders to form the American Legion Post 295 Marksmanship Team. Claudia now practices regularly with the team as one of its many members, strengthening her skills while keeping a close connection to her dad through their mutual pastime.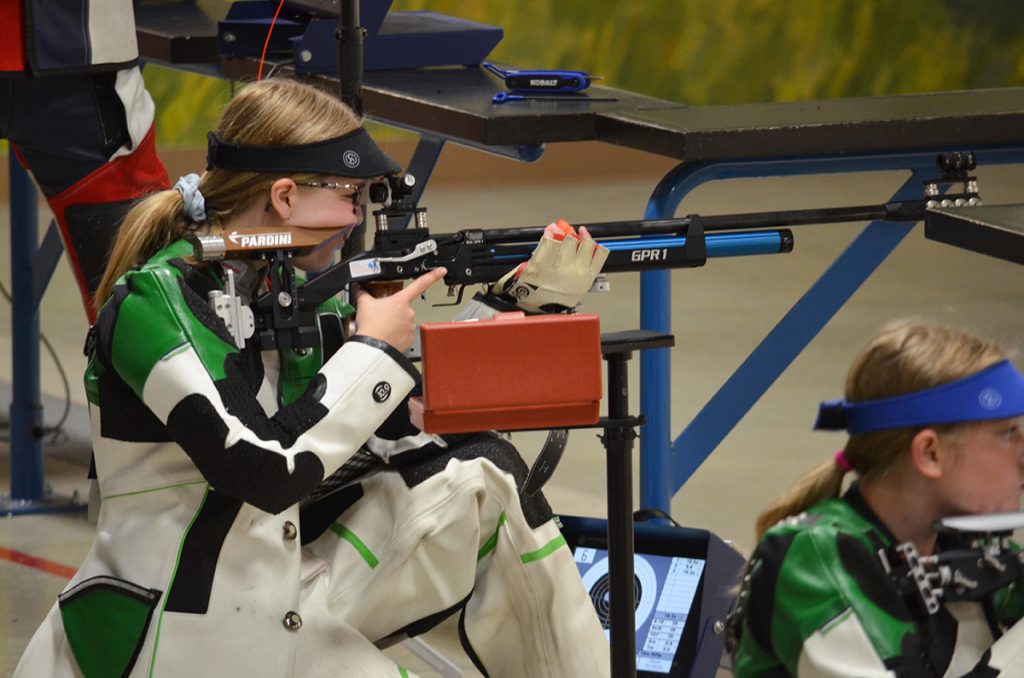 "We have a great relationship," Claudia said of Matt. "We butt heads a lot, probably because we are so alike."
She went on, "My dad does not accept anything less than my best and pushes me to my limits so I can achieve my goals. He sacrifices a lot for me and my shooting career so that one day hopefully I can shoot in college."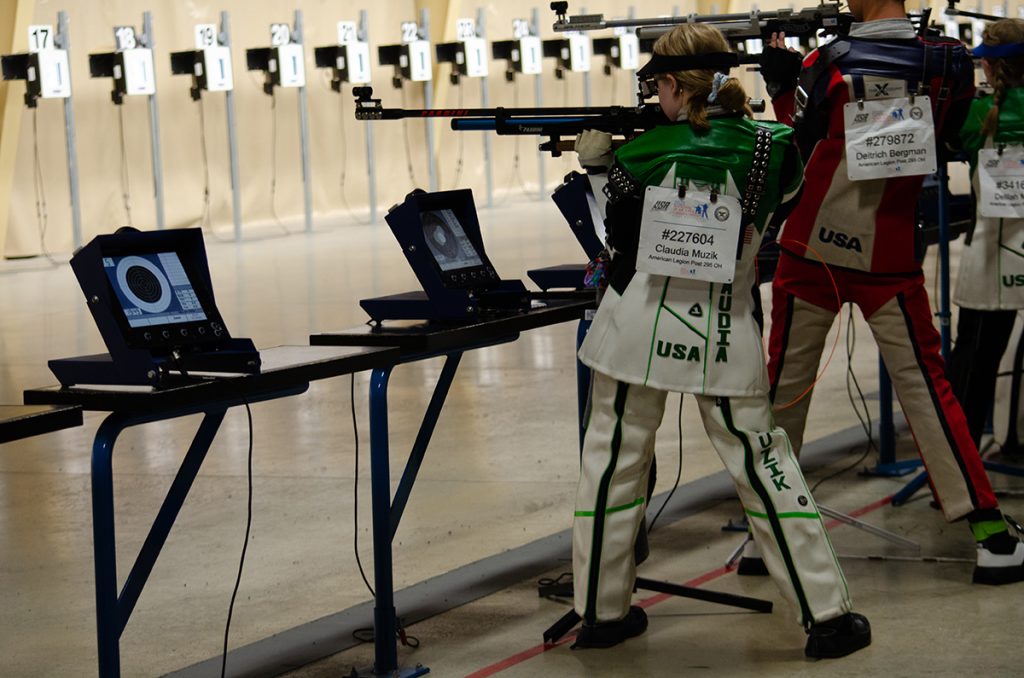 Claudia currently trains about five days a week, even within in her own home, and enters as many matches as possible.
"To get as much experience that I can," she explained.
She has expanded her involvement outside of three-position air rifle into 60 shot standing, .22 caliber smallbore, highpower rifle and pistol competitions.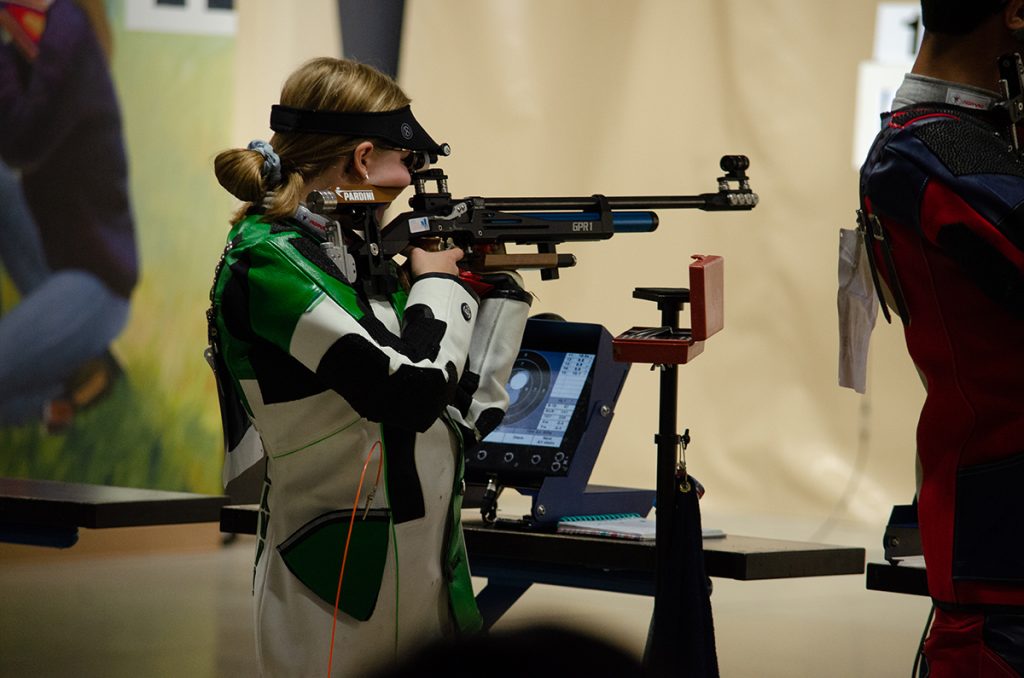 "I enjoy the challenge and the memories I make with other athletes at events," she said.
For other juniors in search of their own badge, Claudia has simple yet valuable advice.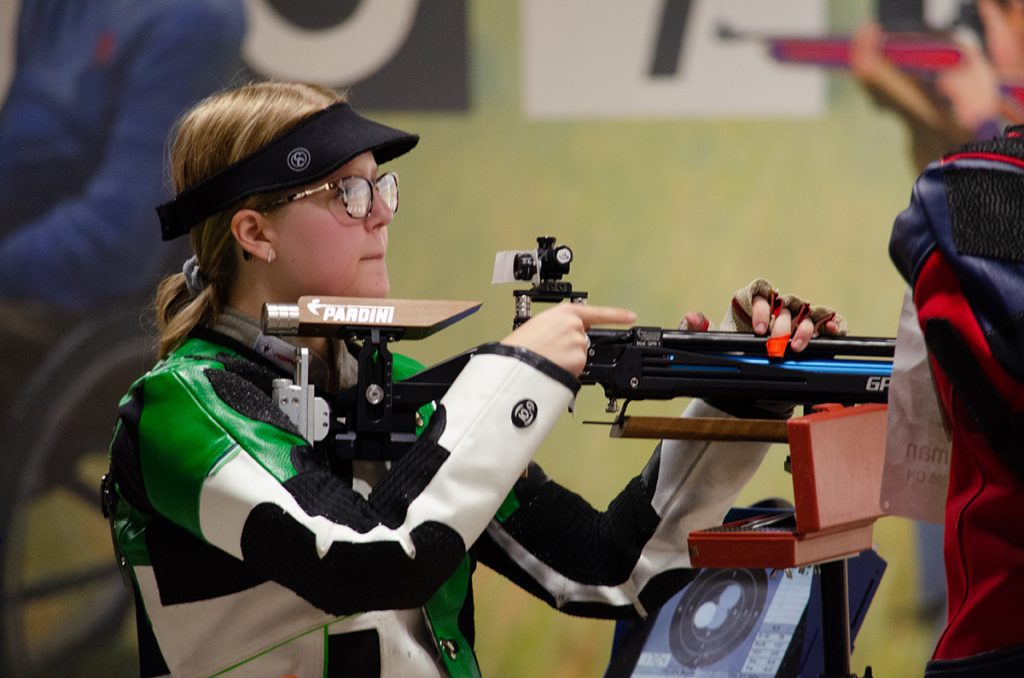 "Practice a lot and don't give up on yourself," she said. "Set goals, and then when you make them, set new goals."
Now that she's earned her Junior Distinguished Badge, Claudia's own fresh set of goals include earning the Distinguished title in other disciplines as well as continuing her career into college and, maybe one day, onto the Olympic stage.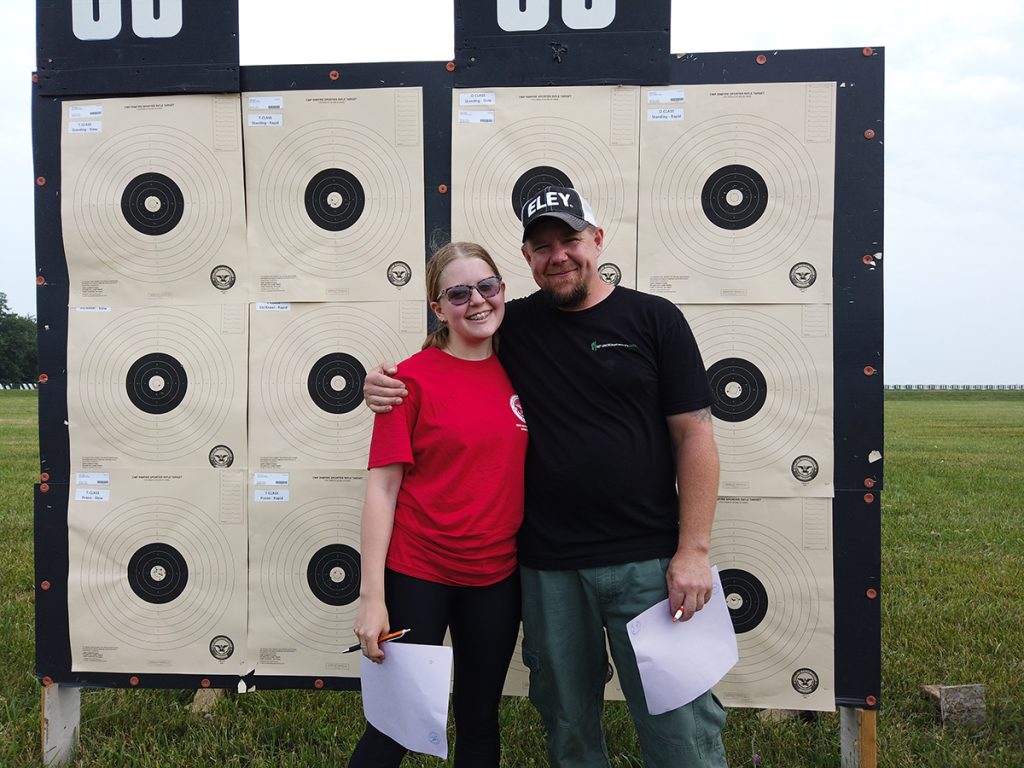 Claudia will be heading to Puerto Rico in a few weeks to participate in the Sports Shooting Invitational in 10/50 meters. Good Luck to Claudia!
Distinguished Badges are the highest individual awards authorized by the U. S. Government for excellence in marksmanship competition. Badges are presented by the Civilian Marksmanship Program (CMP) after an individual receives at least 30 Excellence-In-Competition (EIC) points at qualifying matches.
Currently, the CMP offers Distinguished Badge programs for Service Rifle, Service Pistol, .22 Rimfire Pistol, International, Smallbore Rifle, 60 Shot Air Rifle, 60 Shot Air Pistol, Revolver Pistol and impaired adaptive athletes. The Junior Distinguished Badge is also presented to young athletes in three-position air rifle competition (featuring 20 shots at prone, standing and kneeling positions) who earn enough accumulative points by placing within the top percentage of the events.
Learn more about the Distinguished Badge program by visiting the CMP website at https://thecmp.org/competitions/distinguishedbadges/.