Green Marks Perfect Score During 2018 National Trophy Rifle President's 100 Event
August 7, 2018
Civilian Marksmanship Program
▸
The First Shot
▸
Green Marks Perfect Score During 2018 National Trophy Rifle President's 100 Event
By Ashley Brugnone, CMP Writer
CAMP PERRY, Ohio – "Ain't nothin' gonna stop Brandon Green," said one spectator after the President's 100 Shootoff rifle match, smiling and shaking his head in disbelief.
And, he was just about right.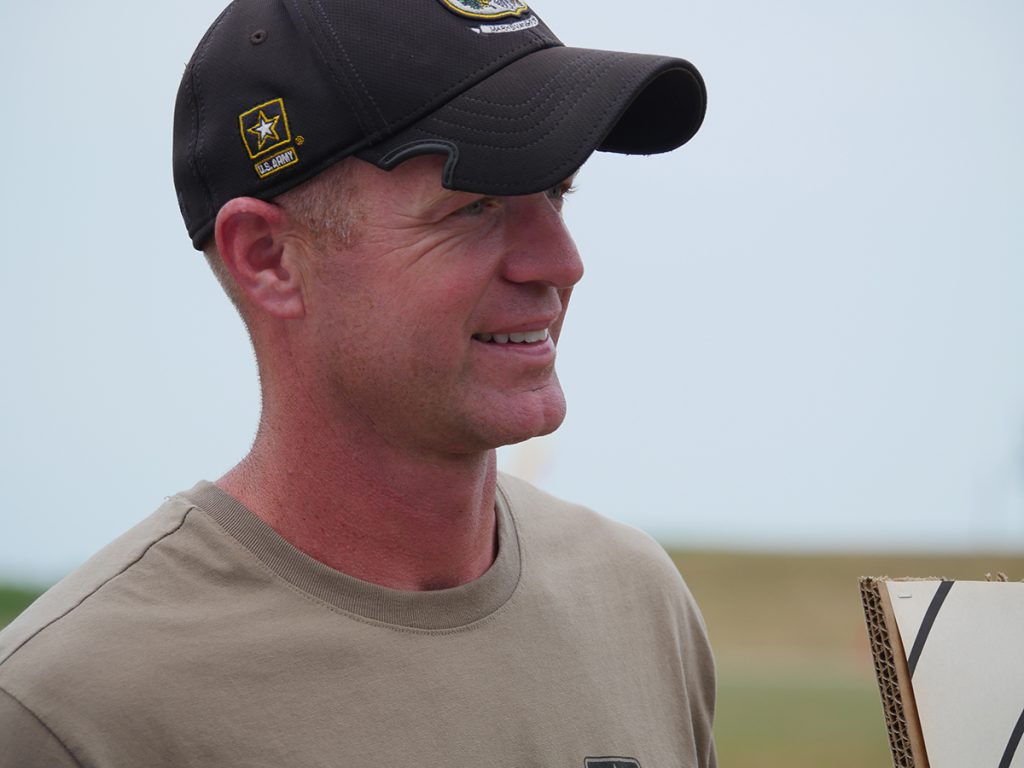 The man was referring to SFC Brandon Green, a member of the Army Marksmanship Unit (AMU) and one of the most talented shots in the country. With a long and decorated career, Green has accumulated a collection of repeat wins and records at the national level that continues to grow just about every time he steps up to the firing line. Though he's quickly approaching two decades as an athlete with the military Unit, he shows no signs of slowing down.
At the 2018 Civilian Marksmanship Program (CMP) National Trophy Rifle Matches, held at Camp Perry, Green not only overtook the prestigious President's 100 match for the very first time in his career, but he also fired a new National Record as he cleared the course with a perfect score of 400-20x – something no other person has done in the century-plus history of the National Matches.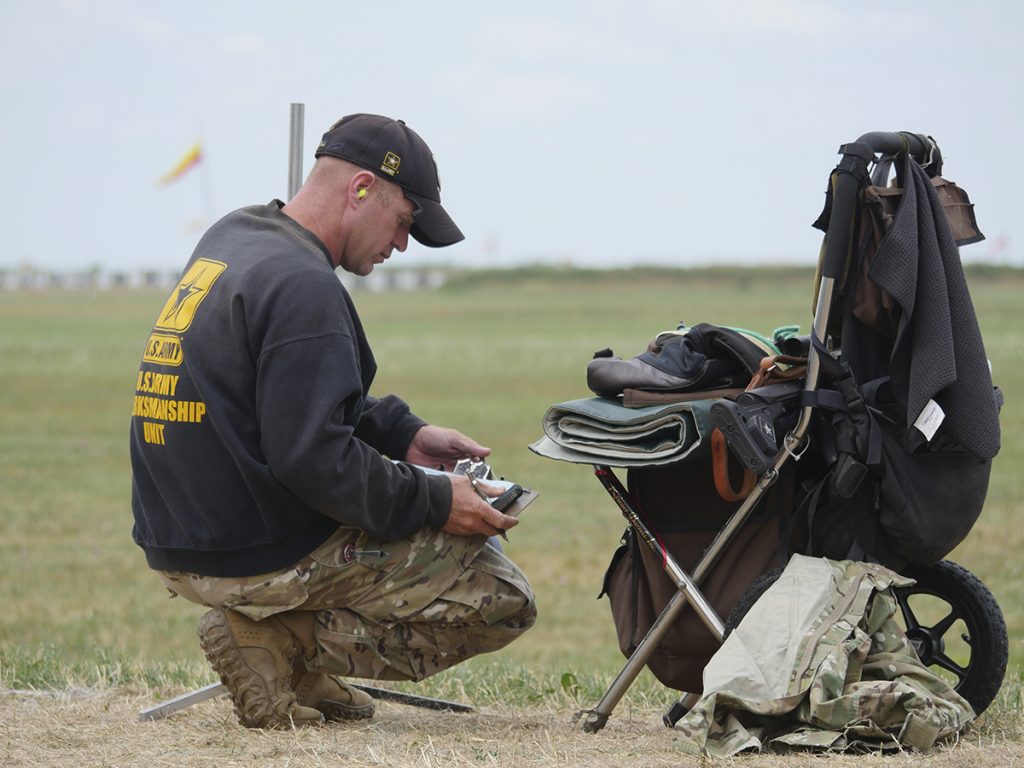 "I just wanted to do the best I could for the conditions. That was the main thing I was worried about, seeing the conditions and trying not to mess it up too bad," he said with a smile.
Unhappy with his technique the week before during the CMP Cup events, frustrated by missed shot calls and bad decisions, he entered the President's 100 Match with a new game plan – knowing very well the mishaps that could occur on the notoriously unpredictable Camp Perry ranges.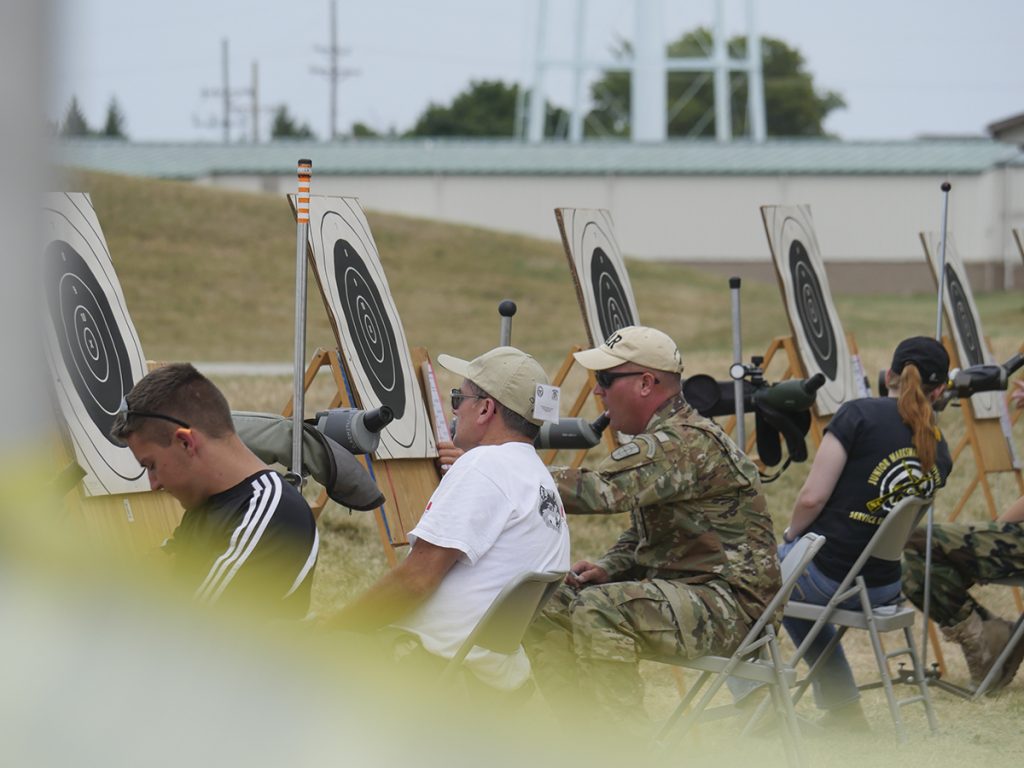 "I was mainly just trying not to get caught for anything big. With the pick-ups and let-offs at Camp Perry, kind of the way this place is known for, trying not to make a huge mistake is the big thing and not get caught for too many points," he said. "Normally, you're going to lose a point or two for the wind, so just to get lucky enough to get them all in there is a pretty big thing for me. I'm proud to be lucky, for sure."
He took that mentality into the President's 100 Shootoff final, which places the Top 20 competitors of the match onto the firing line in a 600-yard, 10-shot prone match, where the winner takes all. He focused on taking clean, deep shots, concentrating hard on the sights and the trigger, trying desperately not to move.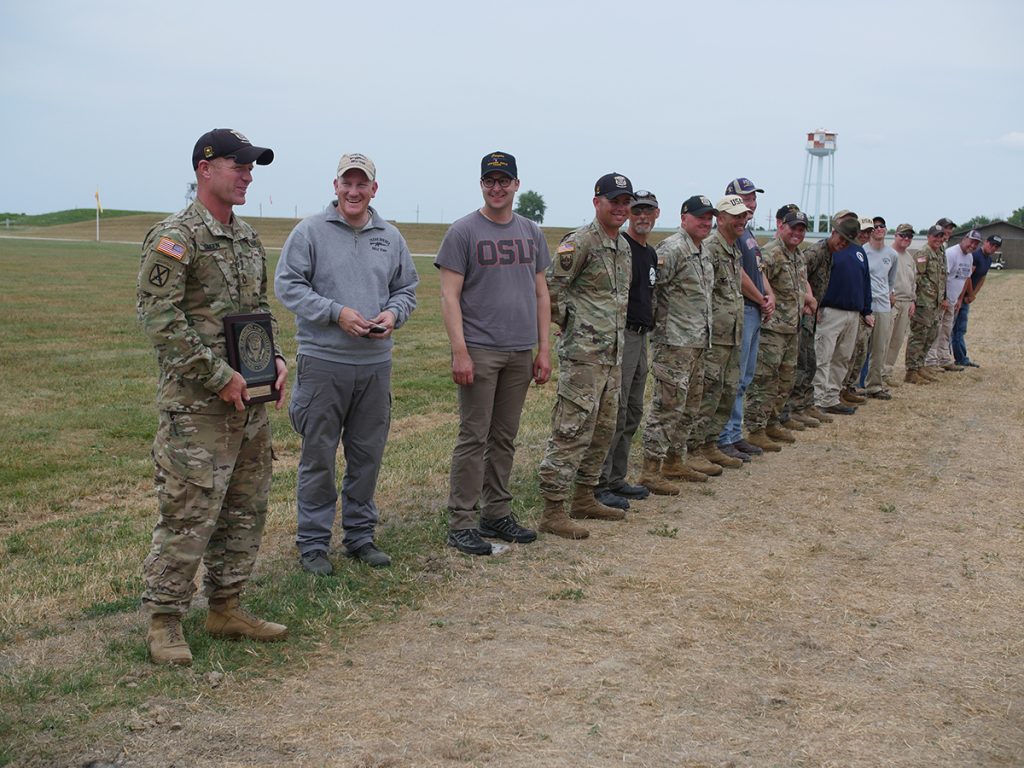 After nine shots of doing just that, it came down to his last. He loaded the round into his rifle, the same rifle he used during his record-breaking performance at last year's National Matches, fixated his gaze downrange, held and pulled the trigger.
"I knew it broke really well, it looked good during the shot process, so I figured it was going to come up pretty good. And then after the fact, I didn't even realize it was going to be a record – that it was the first time anyone had shot it clean all the way across," he said with surprise in his voice.
"Yeah, I didn't know it, so, ignorance is bliss," he added as he laughed.
Prior to his 15+ years with the AMU, the Louisiana native began his career on the Junior Reserve Officer Training Corps air rifle team out of Bogalusa High School. His successes there sparked the attention of the U.S. AMU out of Fort Benning, Ga., which immediately recruited him after graduation.
From there, the 33-year-old has made his name known across the country, earning several accolades including being named Soldier of the Year by the Military Marksmanship Association in 2014 and taking home the Mountain Man aggregate trophy (a composition of the most respected events) during the CMP National Matches for the first time that same year.
At the National Matches in 2017, Green fired a new record score of 499-30x during the National Trophy Individual (NTI) event – one of the highest regarded competitions of the Matches. He went on to earn another Mountain Man title and a National Record score of 1293-69x.
Though the 2017 National Matches was full of highs for the reputable marksman, it also dealt him one of the most disturbing blows of his career.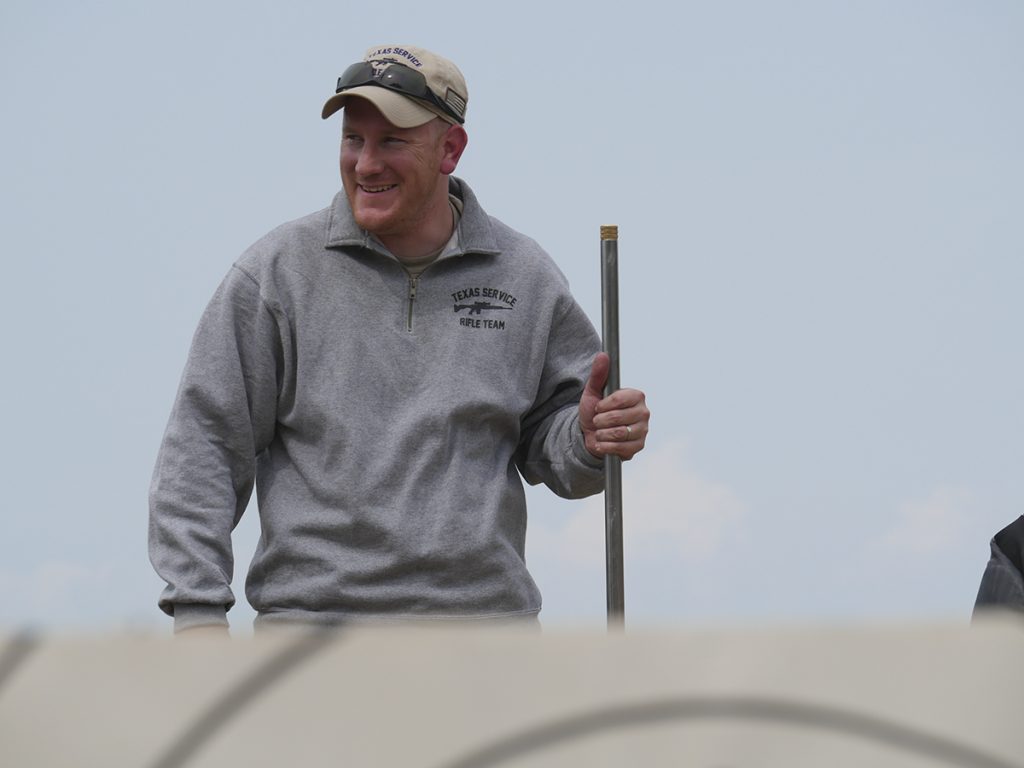 During the President's 100 Shootoff, Green lost the lead he held going into the final by dropping three points – losing the win to Mineola, Texas, native Justin Utley. The loss was a disheartening jolt to Green, who was looking to clasp onto the President's 100 match, which was his last untouched win of the National Matches.
The two men were next to each other on the firing line during the Shootoff again this year, adding a thrill and some unsettling reminders to the event for Green. But, this time, he was determined to create a different ending to the story.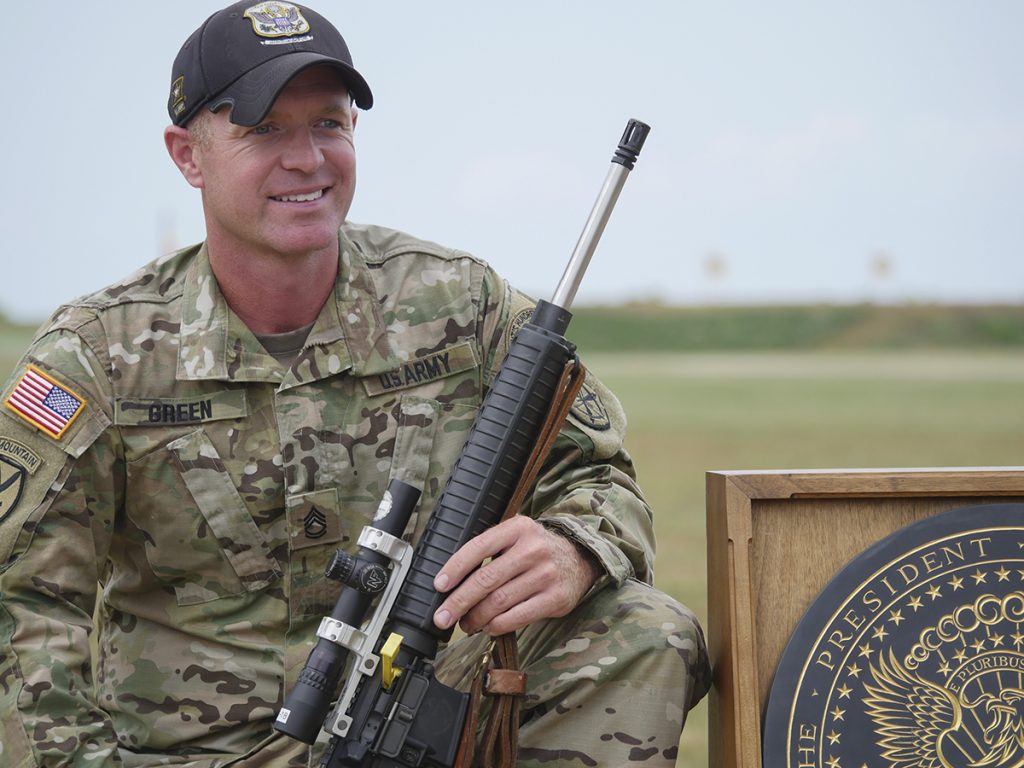 "I think (last year) I let the nerves get to me a little bit, shot them on the move a little bit, and they slipped out," he said. "This year I made extreme effort not to shoot anything on the move and it paid off, thank goodness."
He added, "It was pretty exciting to do it twice in a row with him (Utley), but I'm very happy with the outcome. I just stuck to the plan – that's all. I'm real happy."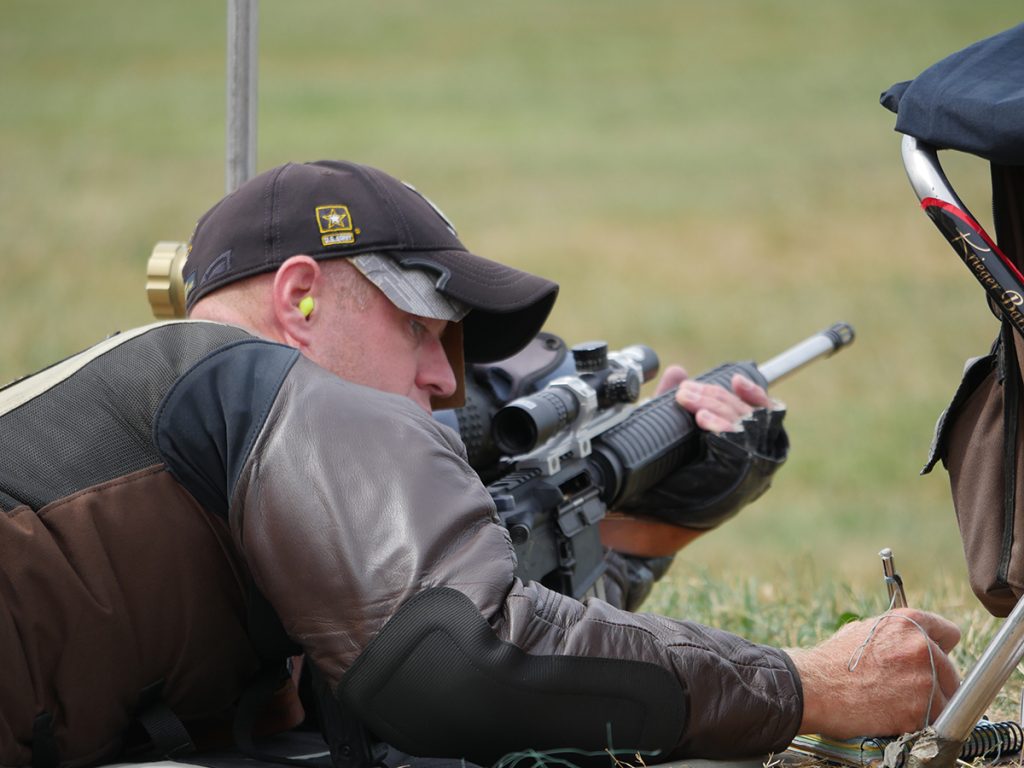 Utley landed in second place in the event, with an extremely respectable score of 398-24x. A powerful force on the firing line, Utley also had his own record-setting performances during the 2018 National Matches as his combined scores in the President's 100 and NTI events earned him the Alice Bull trophy as high overall civilian, with a new National Record score of 793-38x.
After Green's win in the President's Match, competitors and spectators – old and young – came up to him, one after another, taking pictures alongside him and shaking his hand. A celebrity in his own right in the competitive shooting realm, Green admits he has learned over the years how to stay humble and appreciate every compliment and every awe-struck fellow marksman that comes his way.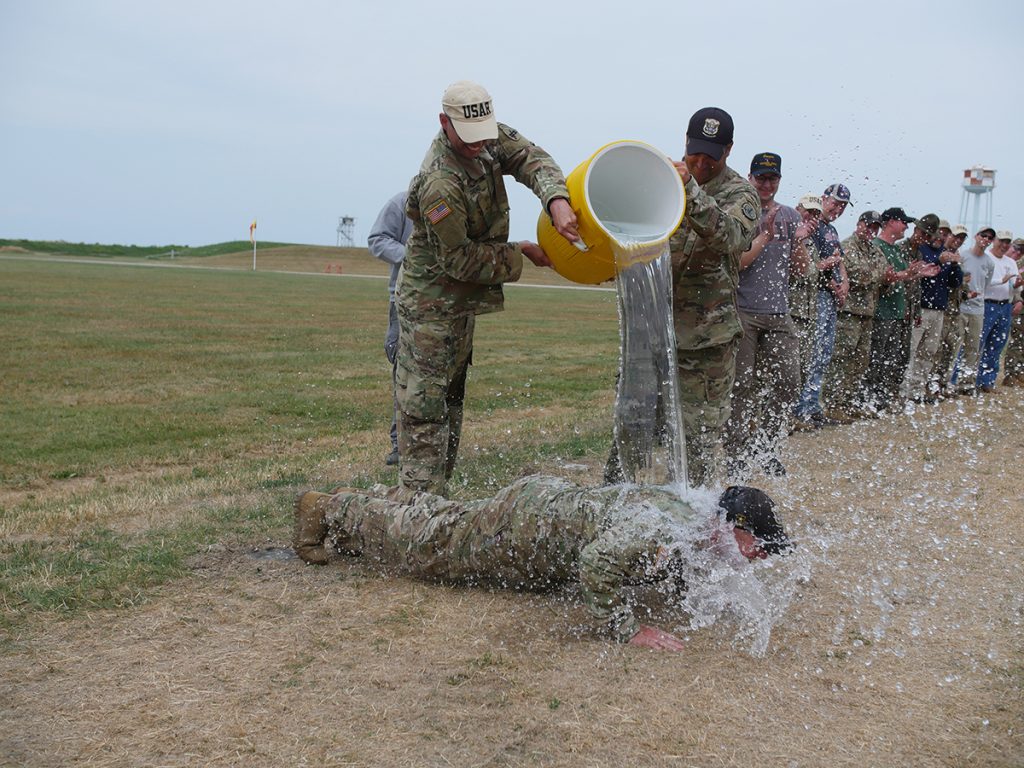 "It means a lot. It really, really does," he said. "You have the best in the country out here doing this, and to have them all come up and shake your hand is a pretty big deal. It means a lot – it means you performed very well. And at our level, that's kind of the goal – just to perform at your best."
After the crowd thinned, he pulled out his phone and sent a text to his biggest fan who was waiting patiently states away to hear how he fared in the match.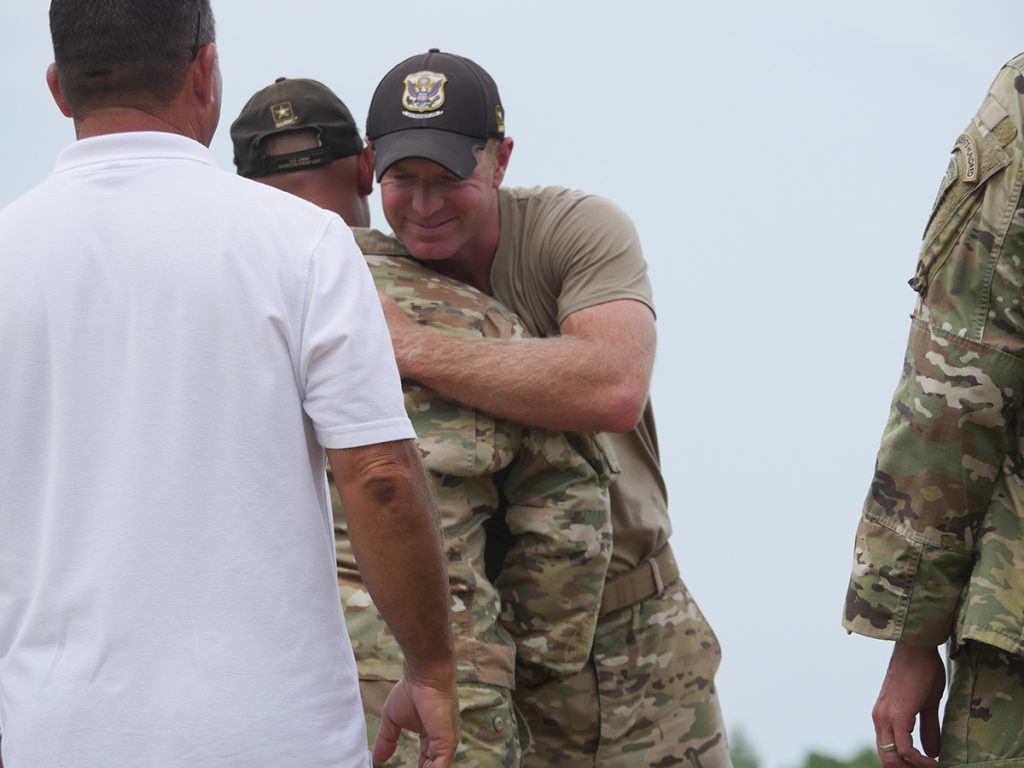 "I always text Mom," he said with a bashful grin on his face. "She follows from home, but I know she's waiting to hear from me to see how I did."
Though he prevailed in one of the most prominent matches in existence today, set a new National Record that raised to the bar to a nearly untouchable level, all while marking a new Camp Perry legacy no one has ever reached before, Green still sees room for improvement, saying, "I wouldn't say I performed at my best, but I came really close. I shot very, very well, and I'm very happy with it."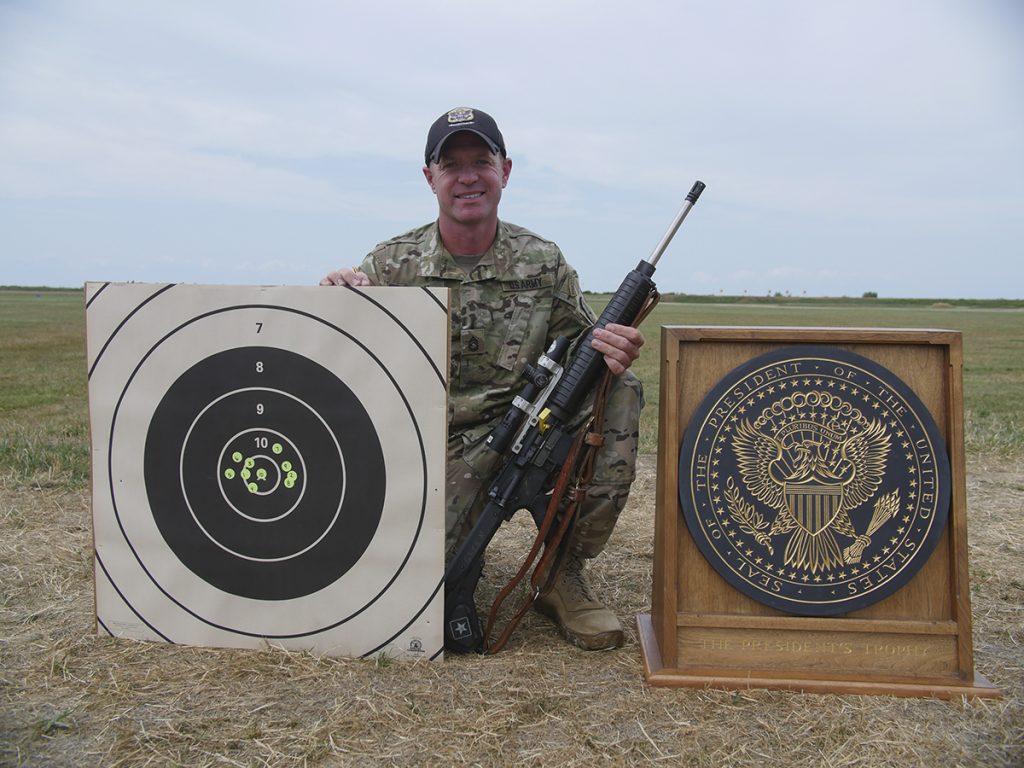 His sought after win in the President's 100 Match finally placed a big checkmark on his personal list of accomplishments. Once that was achieved, he set his sights on the rest of the National Matches, hoping to keep his focus, stay on top of the conditions and maintain scores high enough to reach his next desired goal – another esteemed Mountain Man trophy.
After the President's 100 Match, Green went on to win the NTI event – narrowly missing his record score that he set last year by firing a 498-34x. Green squeaked past AMU teammate SSG David Bahten, who fired a score of 498-23x for second place.
Green then teamed up with fellow AMU member SFC Shane Barnhart to reach a combined score of 590-24x in the Hearst Doubles team event to nab the win.
His aggregate scores from the President's 100, NTI and Hearst Doubles individual results landed him with his third Mountain Man trophy, the highest honor of the Matches, and another National Record – blowing past the record he set at last year's National Matches by three points with 1296-83x.
"You always find somewhere where you could've done a little bit better – could've cleaned it up just a little bit more. I guess that's what makes us keep doing it," he said. "If you just shoot a really good score and accept that as being the best, then you kind of lose your edge. So, it's all about hunting the next little thing to get you over the next edge."