Granbury Rifle Team Wins Marine Corps Service Championship for Fifth Year, Breaks National Record
February 18, 2022
Civilian Marksmanship Program
▸
State Director
▸
Texas
▸
Granbury Rifle Team Wins Marine Corps Service Championship for Fifth Year, Breaks National Record
Submitted by Lt. Col. Scott Casey, Senior Marine instructor, Granbury High School MCJROTC
Members of the Granbury Marine Corps JROTC dominated at the Marine Corps Service Championships, held Feb. 3-5, 2022, in Phoenix, Arizona. High school cadets from Army, Navy, Marine Corps and Air Force JROTC (Junior Reserve Officers' Training Corps) met on the firing line to complete a journey that has been months in the making. Over 8,000 junior shooters participated in the 2021 CMP Postal Competition in October with the highest-scoring shooters in each branch qualifying for the JROTC National Service Championships in February 2022.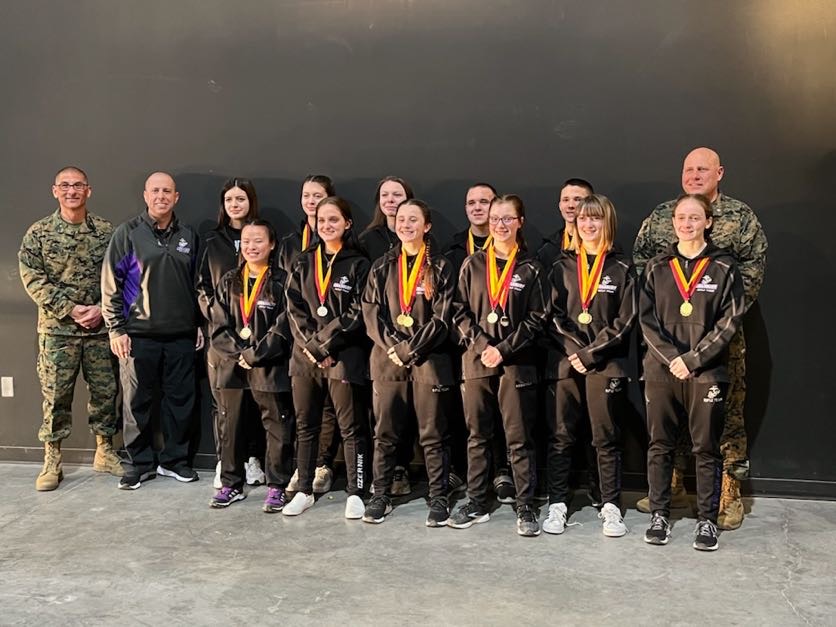 Granbury High School was represented by Parker Haydin, Tye Foster, Ashton Arlington, Sarah Folsom, Julia Czernik, Sunnee Schumann, Caroline Martin, Cadince McGrath, Kaylynn Slaughter, Kameron Wells and Kennedy Well. The event was a 3×20 air rifle match, meaning competitors fired 20 record shots from three positions (prone, standing and kneeling) over the two-day period in Phoenix.
After the first day of competition, the Pirates A Team was ahead by 53 points over the second-place team, which happened to be Granbury's other team in the competition (Schumann, Slaughter, Kameron Wells, Julia Czernik). Also, after the first day, the A Team of Haydin, Folsom, Arlington and Martin shot some remarkable scores and set a new open National Record and a Marine Corps National Record.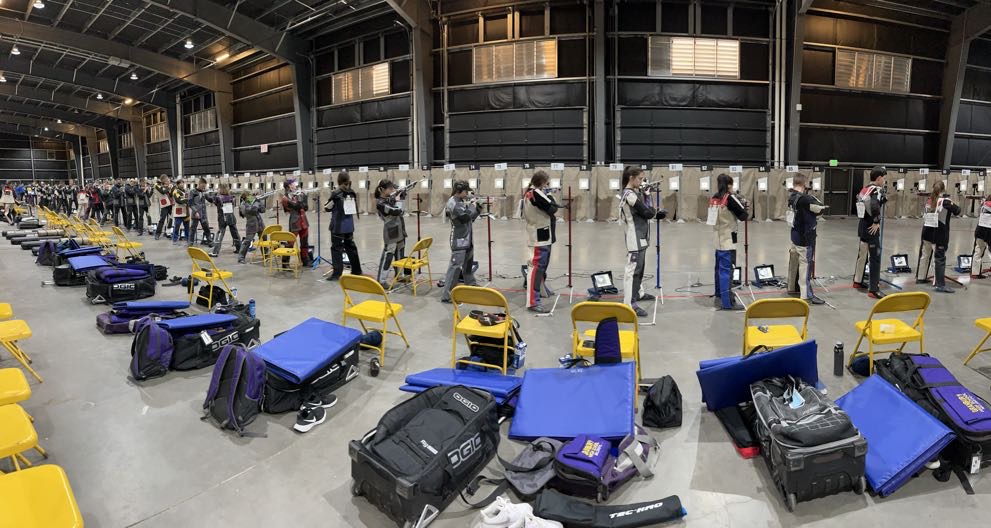 Rounding out the competition on day two, Granbury's A Team posted a 93-point lead, winning the National Service Championship. Also, Granbury's B Team placed second among all Marine Teams and qualified to compete at Nationals in March at Camp Perry, Ohio – where the true national champions among all JROTC teams throughout the nation will be determined.
Additionally, seven of the eight shooters making finals were from the Granbury squad. Pirates making finals were Haydin, Arlington, Schumann, Martin, Foster, Slaughter and Folsom. During a very exciting finals, Haydin dominated the competition and came out with the gold for the championship. Also making the podium were Slaughter (placing second) and Arlington (third place).
"The Pirates came to play this past weekend, dominating the competition and setting a national record," said Lt. Col. Scott Casey, Granbury's senior Marine instructor. "I'm super proud of this team and their accomplishments. Our kids are the best teams in the Marine Corps – that is an amazing achievement. Also, it was great to see seven of the eight individual finalists wearing Granbury purple and sweeping the medal stand."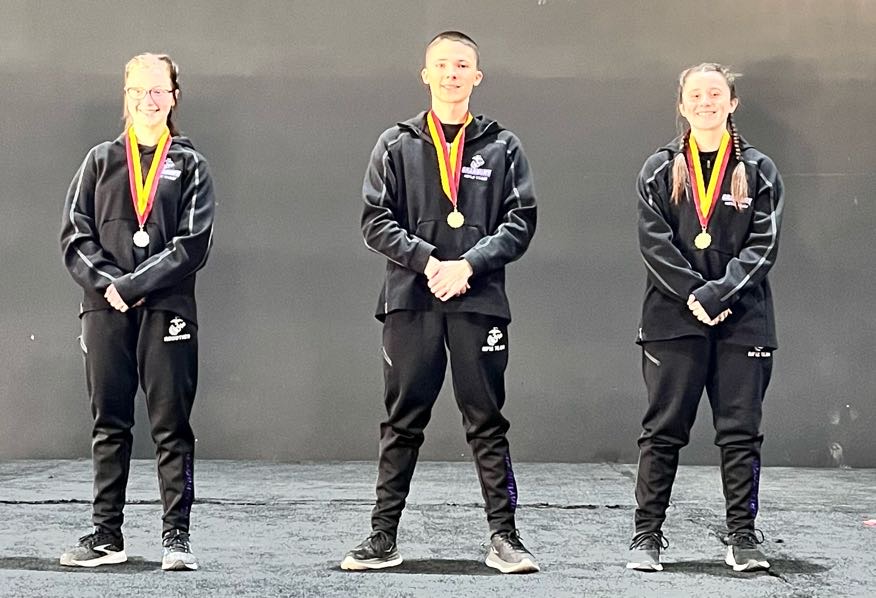 Casey went on to say, "I'm impressed with our senior – Foster. He made finals for the first time in his four-year career, placing eighth overall. This is a true testament on how well he shot under the pressure at a national match – and a great way to round out his senior year."
Granbury Rifle's next competition is Feb. 28-March 2, as Granbury High School hosts the Air Rifle Junior Olympics.
Find out more about the Three-Position Air Rifle Program on the CMP website at https://thecmp.org/youth/air/.