Girls Dominate 1st Annual American Legion State Junior Shooting Championship
March 24, 2017
Civilian Marksmanship Program
▸
The First Shot
▸
Girls Dominate 1st Annual American Legion State Junior Shooting Championship
Submitted by Harry Flynn, North Carolina CMP State Director
NEWTON, NC – March 11, 2017 American Legion Post 48 – The first annual North Carolina American Legion Junior Shooting Championship was held at the American Legion Post 48 on Saturday, March 11, 2017.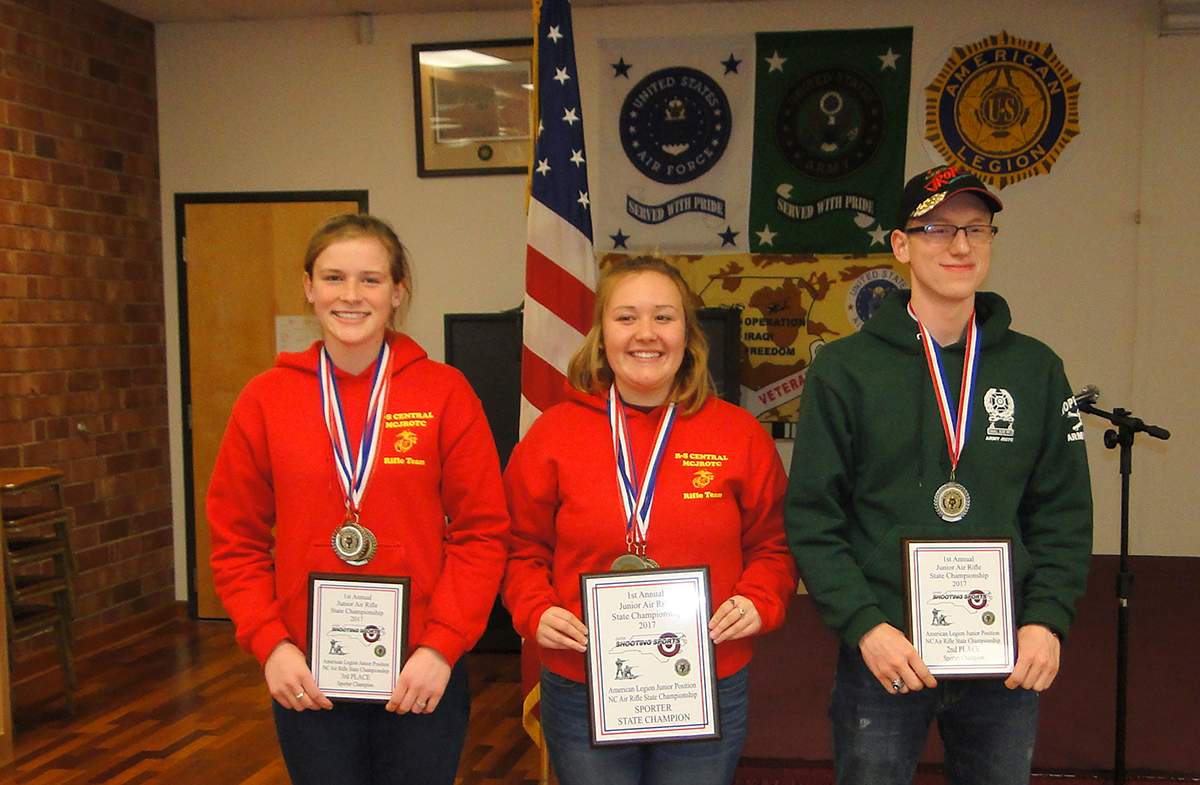 The Championship is open to both boys and girls no older than 18 years. Twenty-four shooters from across North Carolina answered the challenge. The shooters were competing for their share of college scholarships money paid out to the winners in two divisions: sporter and precision.
Match competitions in each division consist of 20 shots each in the prone, standing and kneeling positions for a total of 60 shots.
First place in each division paid $1,000. Second place in each division paid $500 and third place in each division paid $250. In addition to the scholarship money, plaques and medals were handed out.
R-S Central from Rutherfordton, NC, and Hopewell High out of Huntersville, NC, brought the largest contingency of shooters, and both of the afore mentioned schools took home the gold.
Gold medalist Victoria Wiles from R-S Central HS in Rutherfordton, NC, shot a 638.8 to claim the first place prize of a $1,000 scholarship. Her teammate, Cheyenne Downey, pocketed the $250 scholarship and the bronze medal for her third place finish, with a 627.8 score. The second place scholarship of $500 was won by the current number one junior shooter in the state, Taylor Woodbury, from Hopewell high school in Huntersville, NC, with a score of 630.6.