First Matches Held on CMP's New Electronic Range at Camp Perry
November 18, 2016
Civilian Marksmanship Program
▸
The First Shot
▸
First Matches Held on CMP's New Electronic Range at Camp Perry
By Ashley Brugnone, CMP Writer

A video highlighting the first Garand & Modern Military Match held at Camp Perry. Credits to HR Funk.
CAMP PERRY, Ohio – On Nov. 12, 2016, a total of 46 participants fired in the first Garand & Modern Military Match ever conducted on the new Petrarca Range targets located at the Camp Perry National Guard Training Facility – home of the National Matches. The targets, installed during the summer of 2016, feature state-of-the-art technology and remove the need for pit duty while also providing other innovative qualities designed for competitors.
Winning the overall Garand Match was Jeffrey Cramer, 62, of Poland, OH, after firing a score of 272-5x. Following close in second was Michael Dunfee, 42, of Oak Harbor, OH, who dropped just one point behind Cramer with a score of 271-6x. James Root, 42, of Lasalle, MI, recorded a score of 270-10x to land in third.
Overtaking the Modern Military Match was Gregory Wilkins, 56, of Findlay, OH, with an impressive score of 292-9x – nearly 10 points more than the second place competitor. Charles Reynolds, 71, of Three Rivers, MI, fired a score of 283-8x, just above Daniel Lapp, 55, of Strongsville, OH, who managed 283-1x to earn a third place finish.
Matthew Nodine, 50, of Pleasant Lake, IN, and his sons Keegan, 20, and Isaiah, 18, competed together in the Garand Match – each firing on the electronic targets for the first time. The Nodines, who have been regulars at the National Matches at Camp Perry since 2010, were eager to experience the new system and the conveniences that can't be found using traditional targets.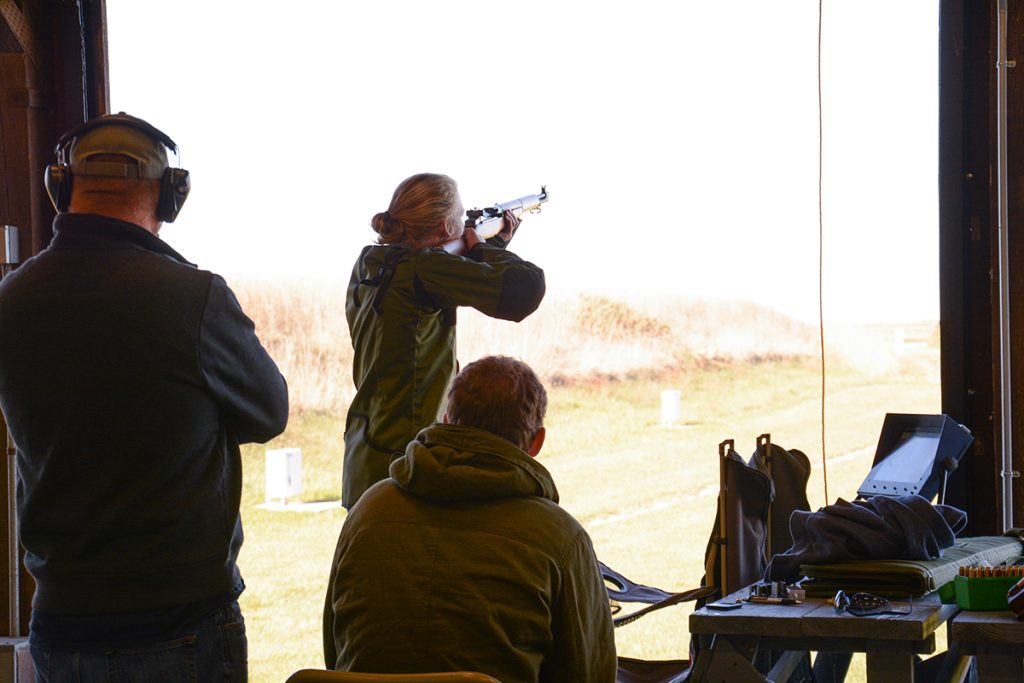 "Although my boys look forward to Camp Perry every year, they do not look forward to the target pulling!" Matthew joked. "It's often hot and humid in the pits and makes for a long day.  Not to mention, with some shoots, there are young and old shooters alike who do not do well in this environment. These systems could eliminate that and make the shooting experience much more enjoyable."
Along with skipping out on pit duty, Matthew says he and the boys enjoyed the system's ability to eliminate human error that can come from both target pullers in the pits and scorekeepers on the firing line. The family was also impressed with the swift accuracy of the communication between target and monitor.
"My sons and I were very pleased with the system. It provides instant, real-time feedback, which is a great asset in timed shoots," he said. "The system seems user-friendly and has some nice features, like zoom for those shooters who usually group in the black, and the display is big and easy to read."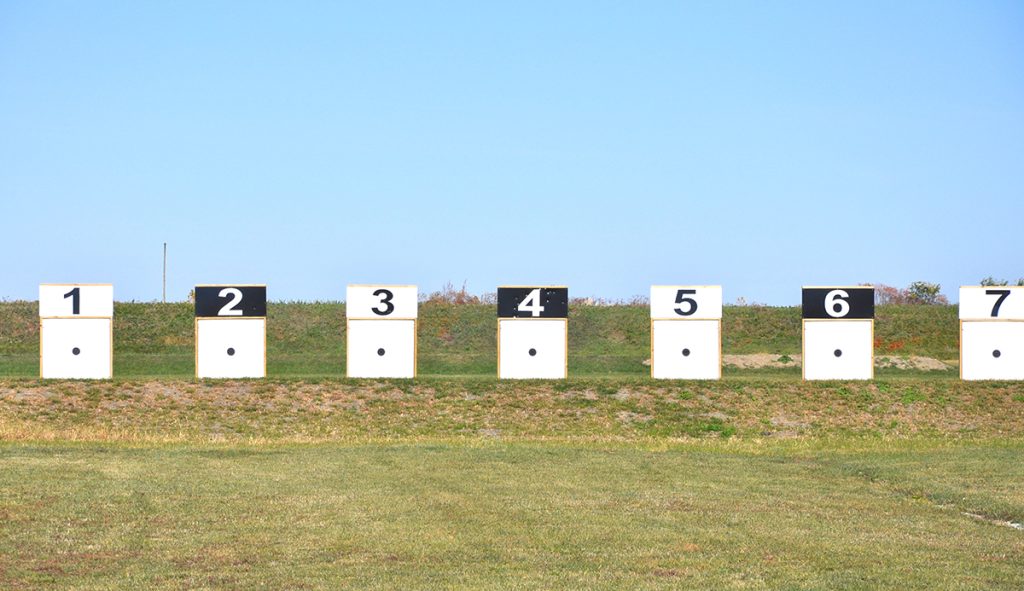 He went on to say, "All in all, we'd give the electronic targets a 'Two-Thumbs-Up' and hope it's something that will be installed on the ranges at Camp Perry as well as the rest of the places CMP shooting events take place."
For others who feel this way, there's good news. The CMP now treks the country with a set of mobile electronic targets to its Travel Games and is currently discussing plans to install systems on each Camp Perry range in the near future. Check in to the CMP website for updates on this exciting development!
For a complete list of results from the Petrarca Range Garand & Modern Military Match, visit http://ct.thecmp.org/app/v1/index.php?do=match&task=edit&match=14797=results.
Photos can be found at http://cmp1.zenfolio.com/p168050136.
About Petrarca Range Electronic Targets:
Petrarca Range is home to innovative electronic targets, equipped by CMP Targets and enhanced by Kongsberg Target System (KTS) technology. The targets work through the power of acoustics – "hearing" the shot and accurately determining its location. Each is able to simulate a fluctuating span of distances to allow a variety of matches to be fired upon them.
With extensive use by ranges in 30 nations for over 20 years by KTS and even more experience received in-house by the CMP, the accuracy of these electronic targets is unlike anything else in the United States. For more information, visit the Petrarca Range page on the CMP website at https://thecmp.org/competitions/cmp-targets-at-petrarca-range/.