Family Brings Three Generations to CMP's 2022 National Games Matches at Camp Perry
September 12, 2022
Civilian Marksmanship Program
▸
The First Shot
▸
Family Brings Three Generations to CMP's 2022 National Games Matches at Camp Perry
CAMP PERRY, Ohio – Three generations of the Williams family were represented on the ranges of Camp Perry this summer. The group, hailing from Greensburg, Pennsylvania, arrived at the historic site to participate in the 2022 National Games Matches – following in the footsteps of countless others who have made the event series a yearly pastime.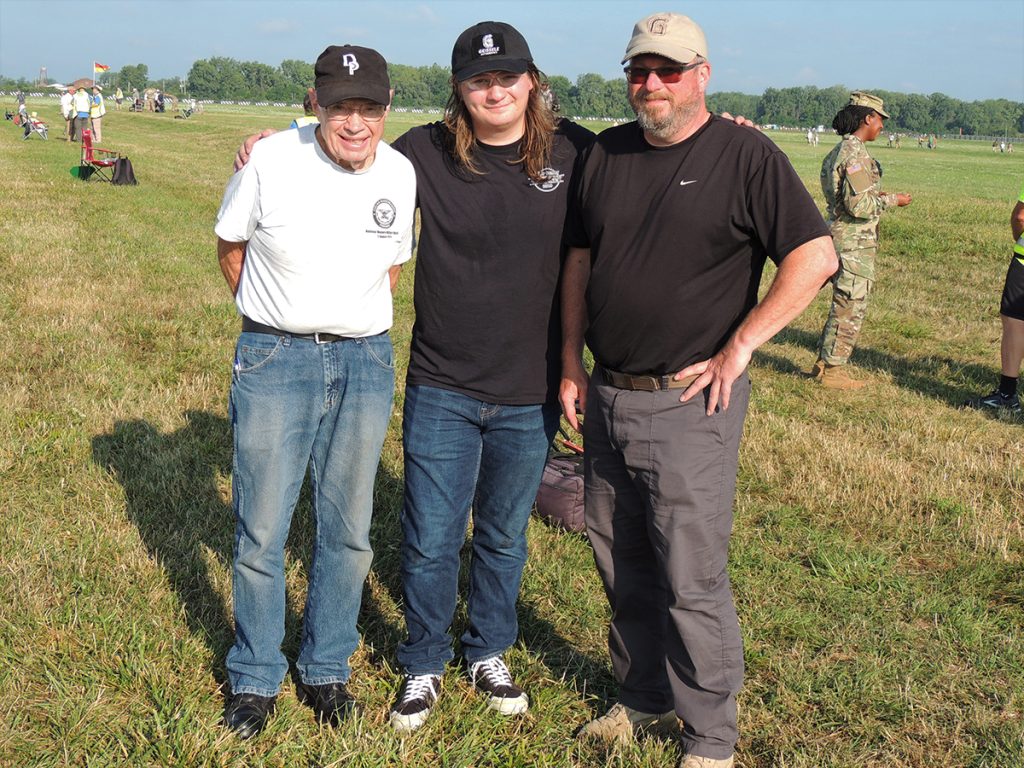 "It's a tradition that was 'restarted' in 2002," said David Williams, 52, of the National Games Matches. "My father wanted to get back into shooting, and with the Garand Match, he found that opportunity."
For David, a 3-gun competitor, getting into the vintage Games events seemed like a great way to improve his basic marksmanship skills – and firing them at Camp Perry brought back experiences from his childhood that have lasted a lifetime.
"Camp Perry was the place I spent my birthday until I turned 13," David said. "Every year over Memorial Day, my birthday, we were there."
The patriarch of the Williams group, Gerald, 84, is a veteran. His extensive marksmanship career includes time as a member of the first Army rifle team and the 99th Army Reserve Command. His era with the teams brought him to Camp Perry for matches, when he would bring David along for the trip.
David remembers those days clearly – thinking back to when he would ride his bike all over base while Gerald shot at the 600 yard line on Camp Perry's Rodriguez Range. David's first shots of his own at Perry were between the 300 and 600 yard line on Rodriguez in the evening after matches completed, with the compound bow he got for his birthday. Following Memorial Day, the family would return to Camp Perry for the National Matches to create even more enduring memories and fun.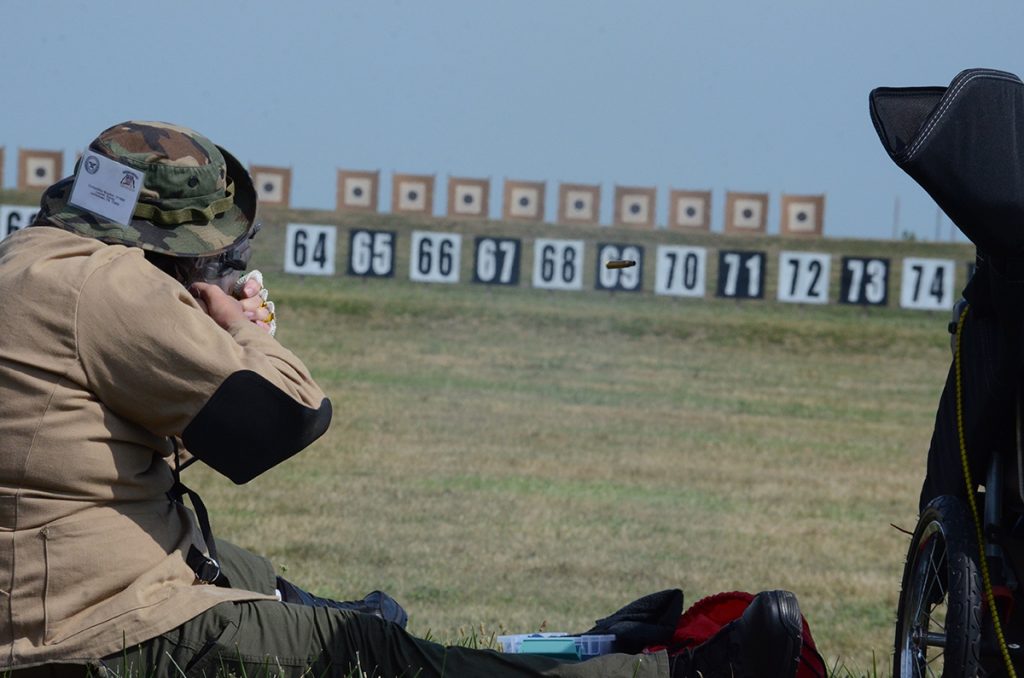 This year, Gerald competed in the Modern Military Unlimited with his grandson/David's son, Cole, 17, and shot the Vintage Sniper Match team match with David. It was Cole's first year participating in the National Rifle Games events, though he's been shooting in the National Rimfire Sporter Match (also fired at Camp Perry each summer) since he was 12.
Along with the Springfield and Modern Military Games competitions, David fired in prestigious National Trophy Matches like the President's Rifle Match, National Trophy Individual Match and the Hearst Doubles team event (where he paired with his cousin).
"We keep coming back every year because we get to spend a week together doing what we enjoy with family and friends," David said. "Plus, we all agree punching an X at 600 in 25-miles-per-hour wind is better than anything at Cedar Point."
It's never too early to start planning your own trip to the Camp Perry National Matches!
The National Matches, hosted by the Civilian Marksmanship Program (CMP), has been a staple at the Camp Perry National Guard Training Facility since 1907. With its many fascinating offerings and patriotic roots, the event has attracted thousands of repeat visitors over the years, often sparking a tradition for family members.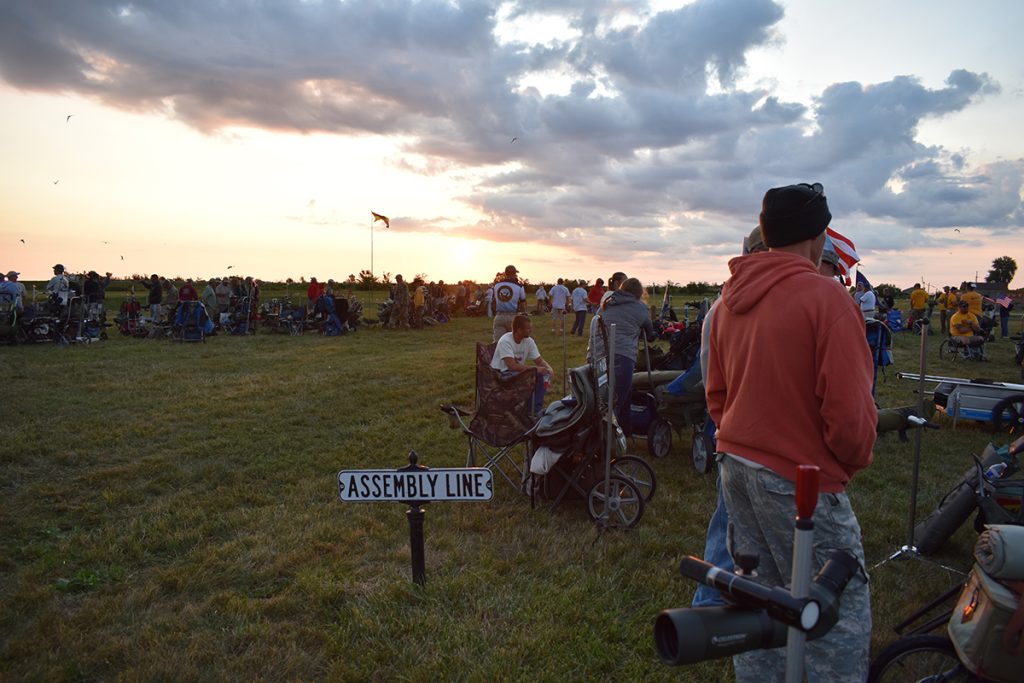 Situated along the western shoreline of Lake Erie, Camp Perry is tucked within Ohio's Vacationland – a region filled with breathtaking views, beaches, lighthouses, flourishing local businesses and even one of the world's largest amusement parks, Cedar Point. Those in the area keep busy during the summer months, especially when July and August roll around and the four-week lineup of pistol, rifle and air gun events that comprise the annual National Matches draws guests from around the country to the Lake Erie coast.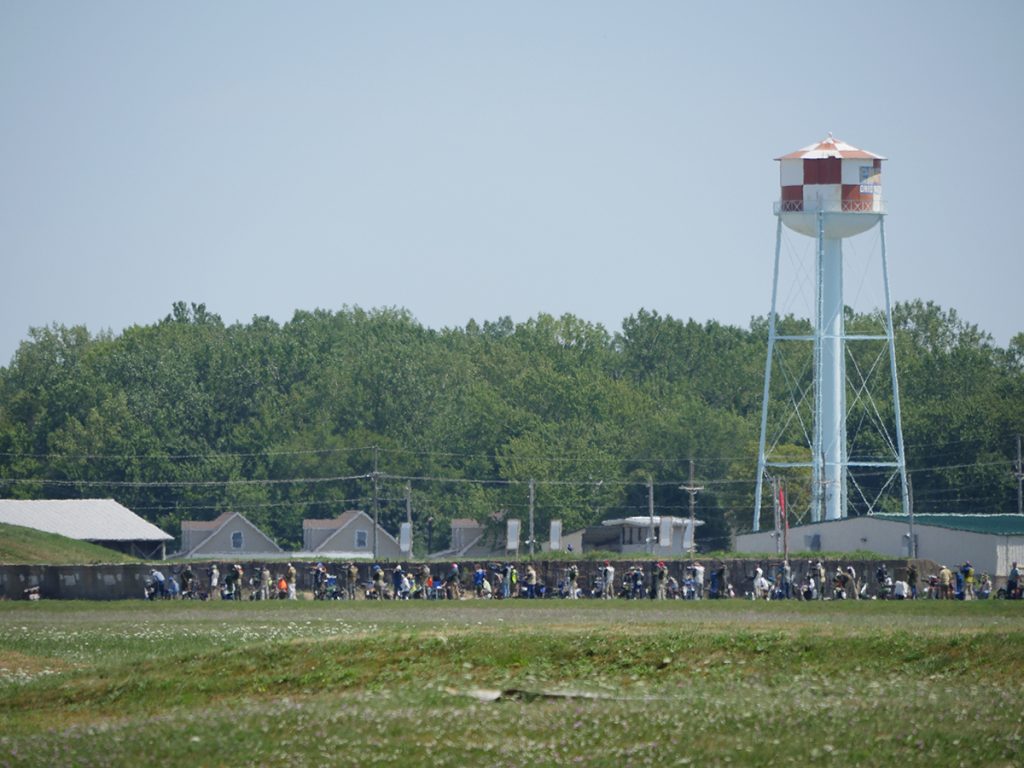 There are several worthwhile competitive and educational opportunities presented during the National Matches, but the National Games Matches are the CMP's own unique lineup of recreational-style vintage and modern rifle competitions that are perfect for those just beginning in the sport as well as more seasoned competitors. The event list holds such recognizable names as the Springfield, Vintage Military and the popular John C. Garand matches – providing rare challenges to competitors while also observing the legacy of each remarkable firearm. Learn more about each phase of the event and view the complete match schedule for 2023 and beyond on the CMP website at https://thecmp.org/cmp-national-matches/