Families Work Together to Win During 2016 CMP Games Matches
August 11, 2016
Civilian Marksmanship Program
▸
The First Shot
▸
Families Work Together to Win During 2016 CMP Games Matches
By Ashley Brugnone, CMP Writer
CAMP PERRY, Ohio – Fathers and sons was the theme of the CMP Games Matches at the 2016 National Matches. The paternal pairings were prevalent in both the Vintage Sniper and Carbine Matches, as many left with medals and top honors.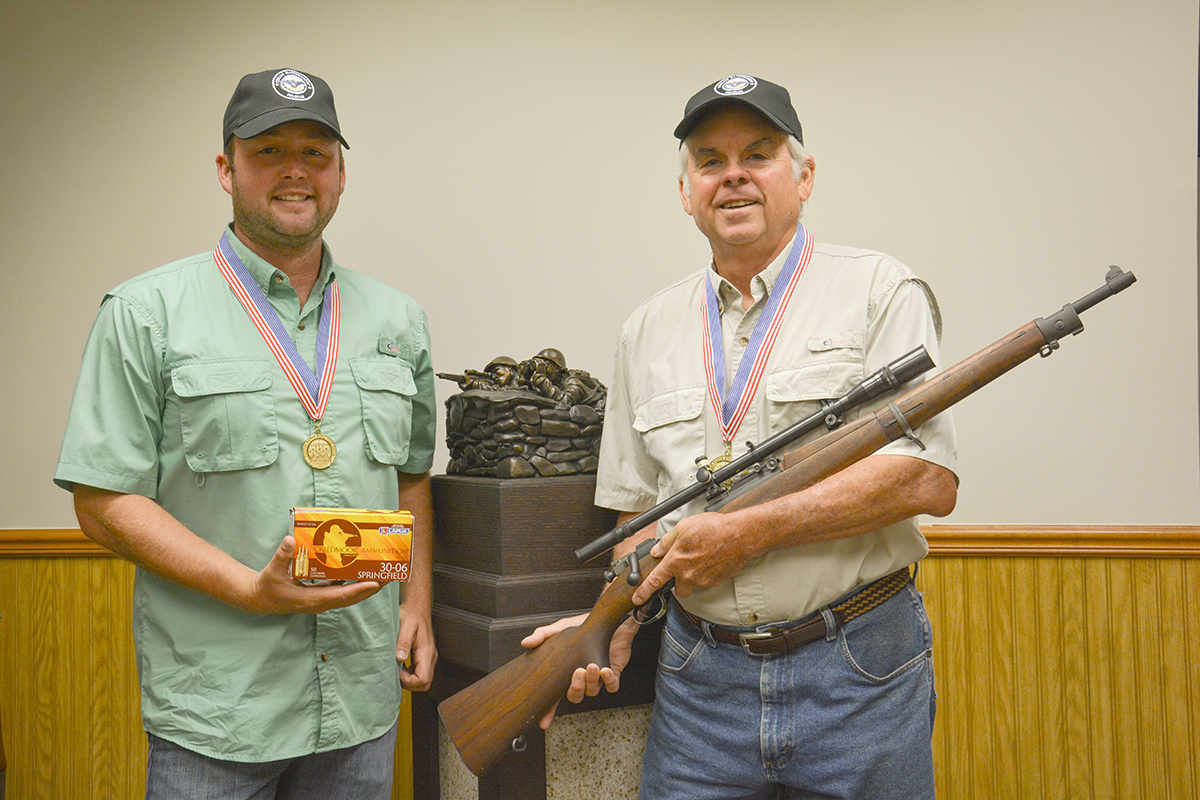 In the Vintage Sniper Match, the team of Yogi and Boo Boo fired a score of 396-13x to become the overall winners. Team members were Wesley Fentress, 31, and Silas Fentress, 66, both of Oklahoma City, OK. The competition once again proved to be one of the most sought-after events of the matches – completely filled to capacity and wait-listed.
"We got our picnic basket," joked Wes, who claims to be Yogi, as he waved their gold medals in the air.
"We figured we finished at least Top 5," said Silas. "Winning was a surprise."
The two often shoot together at events, having fired the Sniper Match together at the National Matches and at the Oklahoma CMP Games. After a disappointing finish at last year's National Matches, the Fentress family went home and figured out what they needed to do to improve their game.
"We worked on that rifle and put another stock on it," said Silas. "It doesn't walk around anymore on us. And we like the Creedmoor ammo. It's very consistent and shoots well in that rifle."
With their equipment set, they returned to the matches with a new confidence. The only challenge left was to fire the best out of a field of numerous talented competitors.
"There are a lot of really good teams out there that practice a lot," said Wes. "To kind of take it from them, that definitely matters."
"And getting to make your own silly team name," added Silas with a smile.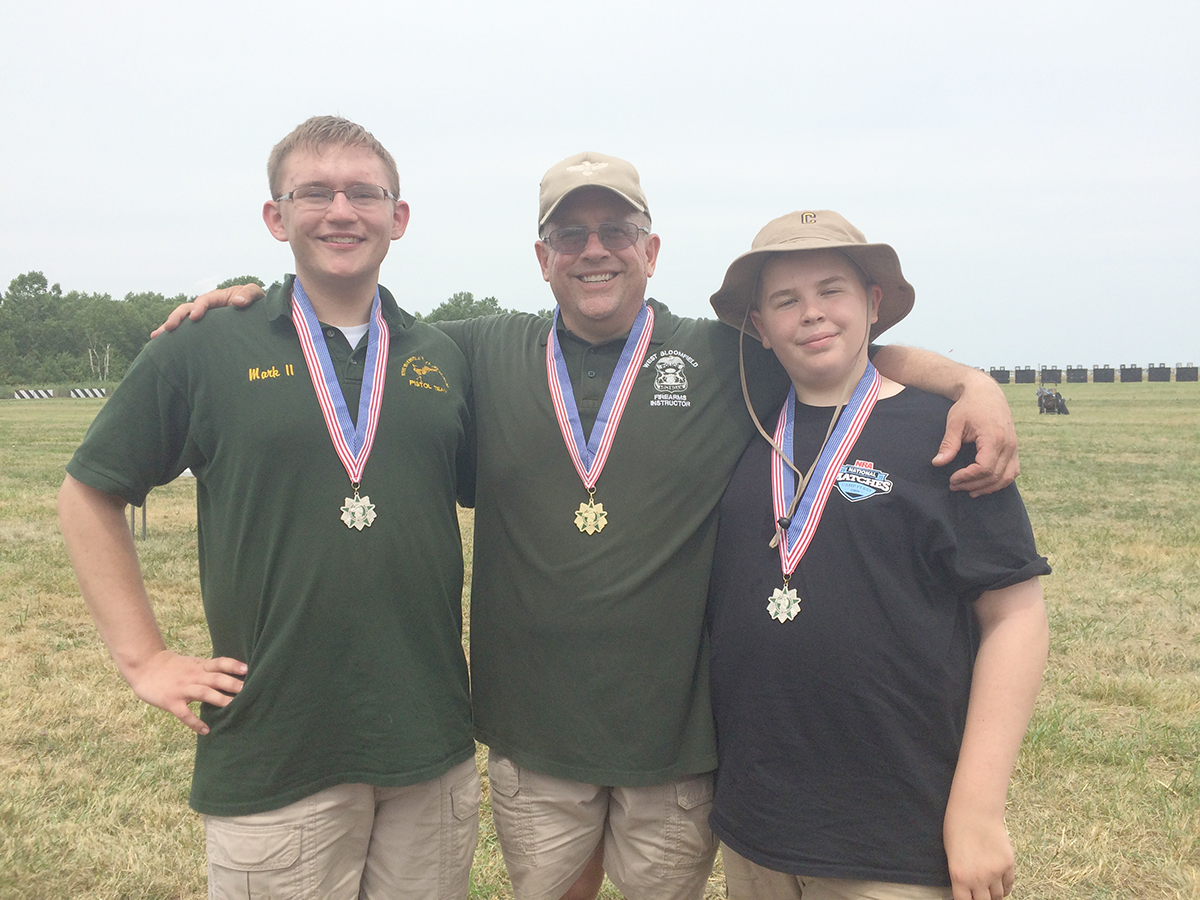 Mark Stout, 47, of Waterford, MI, bested a field of over 430 competitors during the National Carbine Match – winning by only two x's with a score of 371-7x. Stout finally took the top spot after placing in second in the match in 2012 and 2014.
Carbine success is a family tradition as Stout's son, Mark Jr., 18, earned the place of High Junior for the second year – having set the new Junior National Record back in 2015. The youngest Stout son, Connor, 14, finished just behind his older brother as the second-highest junior competitor during this year's Carbine Match.
Mark Sr.'s reaction to his performance and the performances of his sons during the 2016 Carbine Match was simple.
"The boys and I couldn't have asked for a better day," he remarked. "It was the best day ever."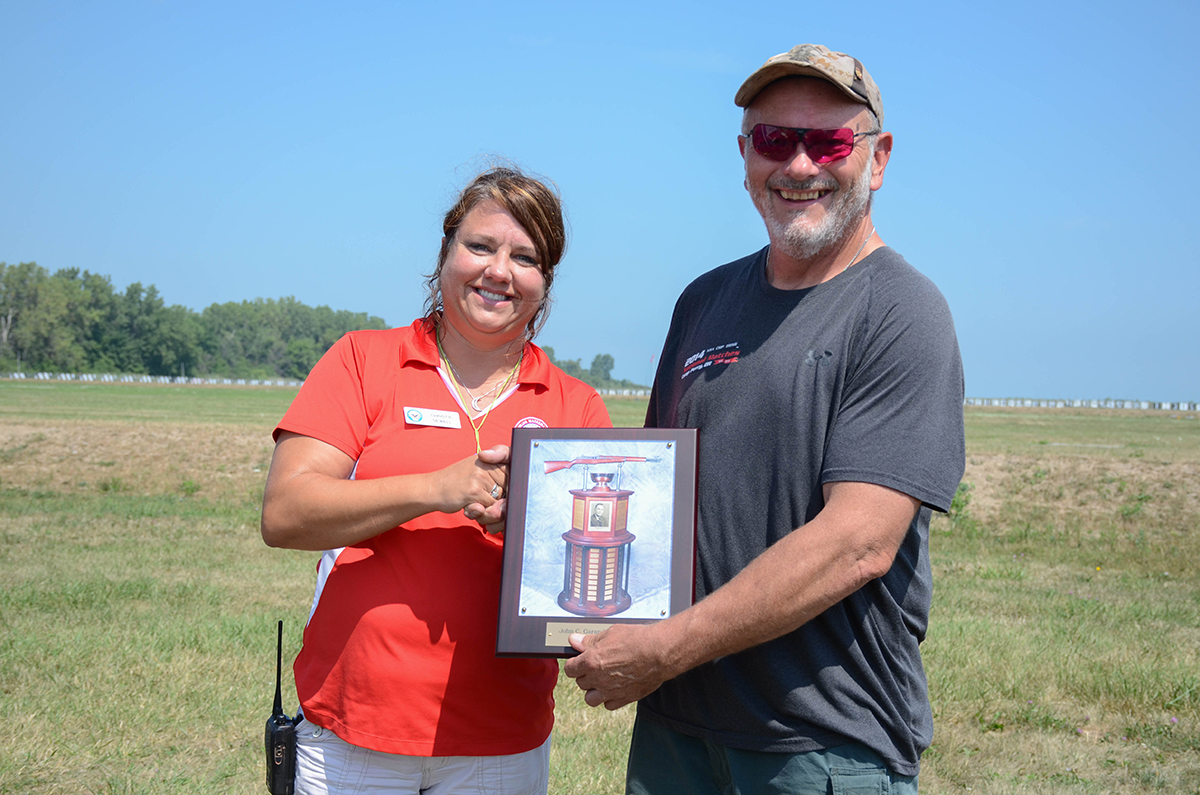 In the As-Issued John C. Garand Match, Daniel Summersett, 58, of Fremont, OH, was the overall winner, firing a new National Record of 293-8x. Summersett beat the previous record, set in 2009, by two x's.
Gabe Rampy, 18, of Bremen, GA, was the High Junior of the match, finishing 12th overall with a score of 286-3x. High Senior was Thomas Hemphill, 60, of Clarksburg, PA, followed by High Grand Senior Peter Mathewson, 71, of Windham, CT.
Winning the Springfield Match was Sammy Richardson, 18, of Helena, AL, with a score of 294-11x. He was also the High Junior of the event.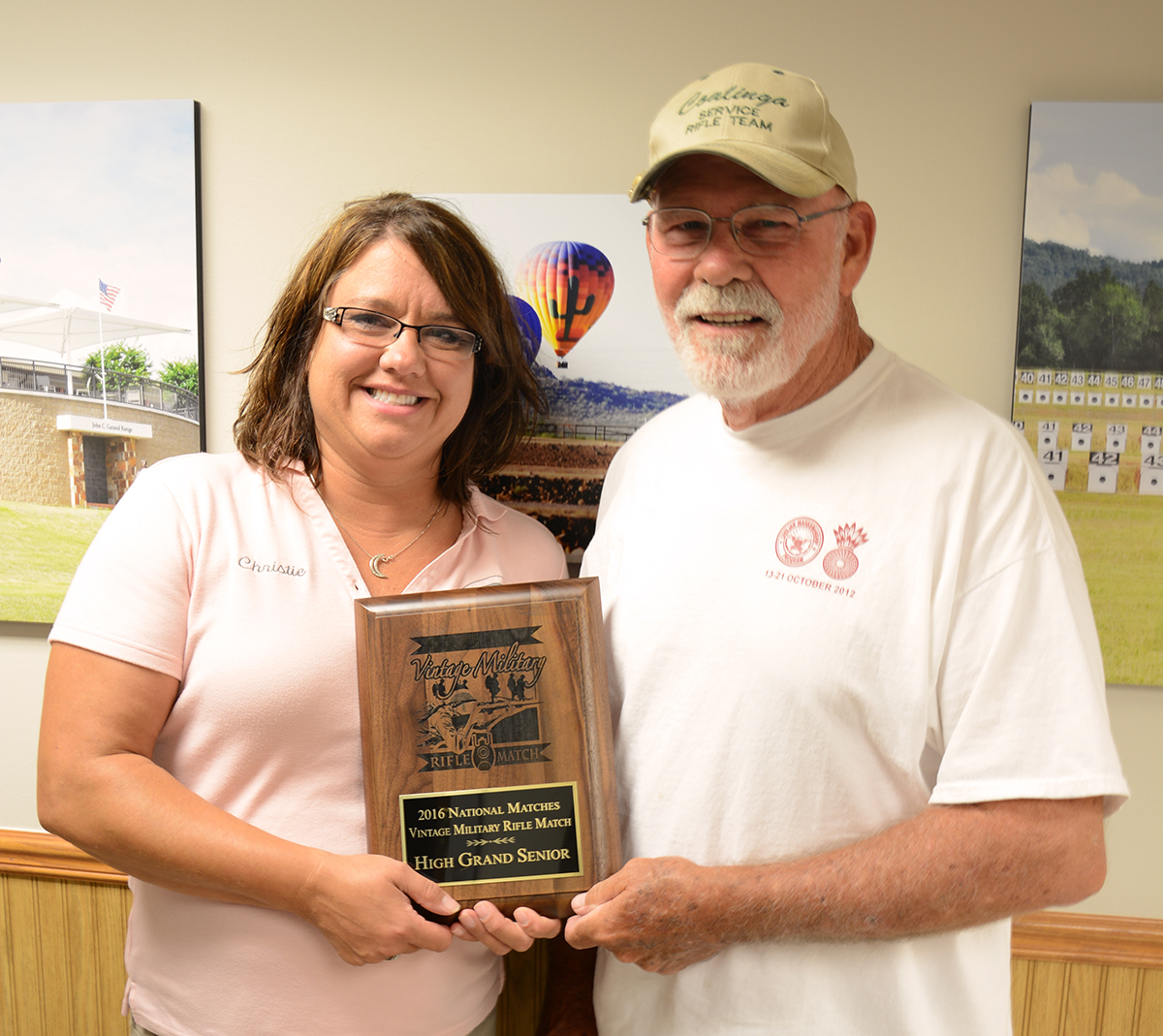 Michael Miller, 69, of Chino Hills, CA, was the High Grand Senior of both the Springfield and Vintage Military Matches, firing scores of 285-8x and 282-3x, respectively.
Coming out on top of the Vintage Military Match was Douglas Armstrong, 56, of Lexington, NC, with a score of 290-5x. High Junior was Joseph Torchia, 20, of Monson, MA, with a score of 271-1x.
Victor Betzold, 61, of Bel Air, MD, earned the High Senior honor in the Springfield Match for the third consecutive year with a score of 288-11x, placing third overall. He also took home the High Senior award in the Vintage Military Match with a score of 288-6x, also finishing third there overall.
With his remarkable performances, Betzold was named the winner of the Three-Gun Aggregate, combining his Springfield, Vintage and Garand Match scores for a total of 860-27x.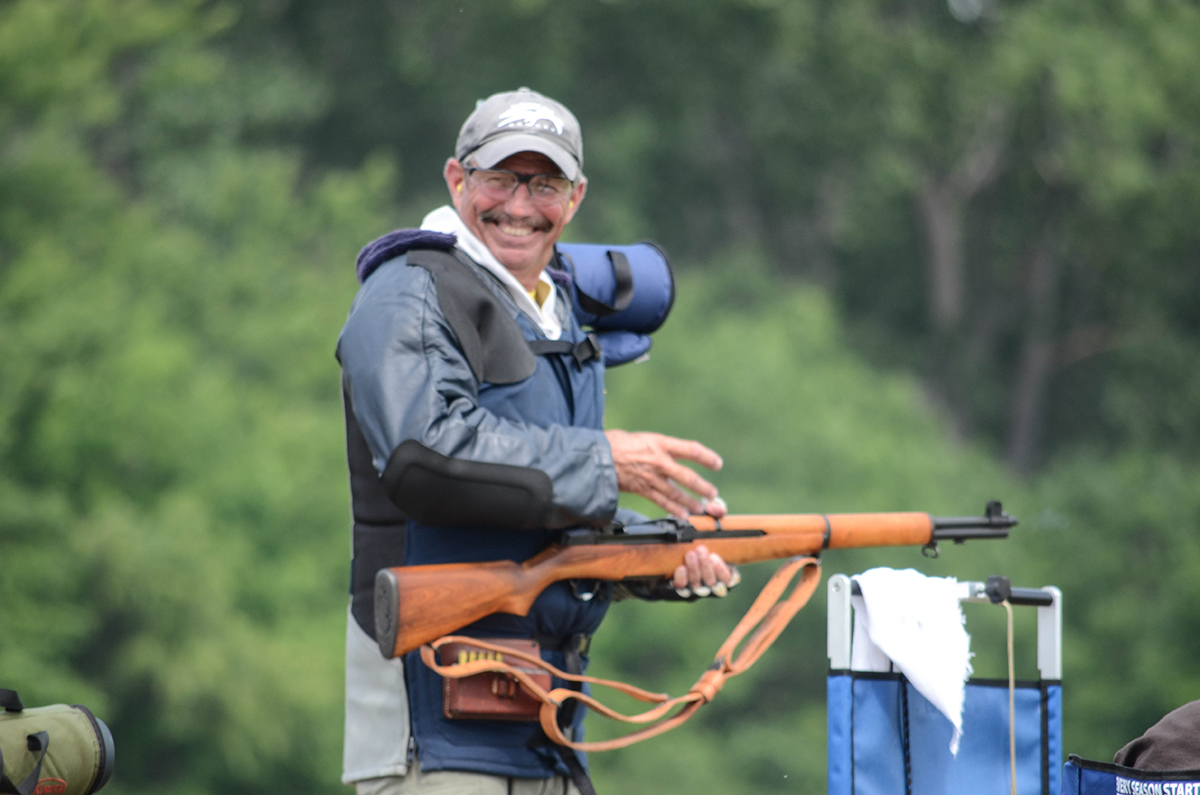 For a complete list of results, visit http://ct.thecmp.org/app/v1/index.php?do=match&task=edit&match=14106&tab=results.
Photos can be found by visiting the "2016 National Matches" album on CMP's Zenfolio: http://cmp1.zenfolio.com/f352326966.