Dorsten Leads Air Pistol in November and Overall in CMP's Monthly Matches
November 27, 2021
Civilian Marksmanship Program
▸
The First Shot
▸
Dorsten Leads Air Pistol in November and Overall in CMP's Monthly Matches
After completing the closing Monthly Match of the season on Nov. 13, the Civilian Marksmanship Program (CMP) is now able to release the final results of the culminating 2021 Monthly Match League.
Over the seven Monthly Matches fired in 2021 (February, March, April, May, September, October, November), a total of 1,355 entries flowed through the air gun ranges of the Gary Anderson CMP Competition Center in Ohio and the CMP South Competition Center in Alabama. Monthly Match events include a Junior 3×10 and 3×20 Air Rifle Sporter, Junior 3×20 Air Rifle Precision, 60 Shot Air Rifle Standing and 60 Shot Air Pistol.
The Monthly Match League names the top three outstanding participants from an average of each individual's Monthly Match scores from repeat attendance. The first three places receive plaques for their performances, while places one through five collect monetary prizes based on the number of entries. The Most Improved competitor, with the highest margin of score progression, is also recognized.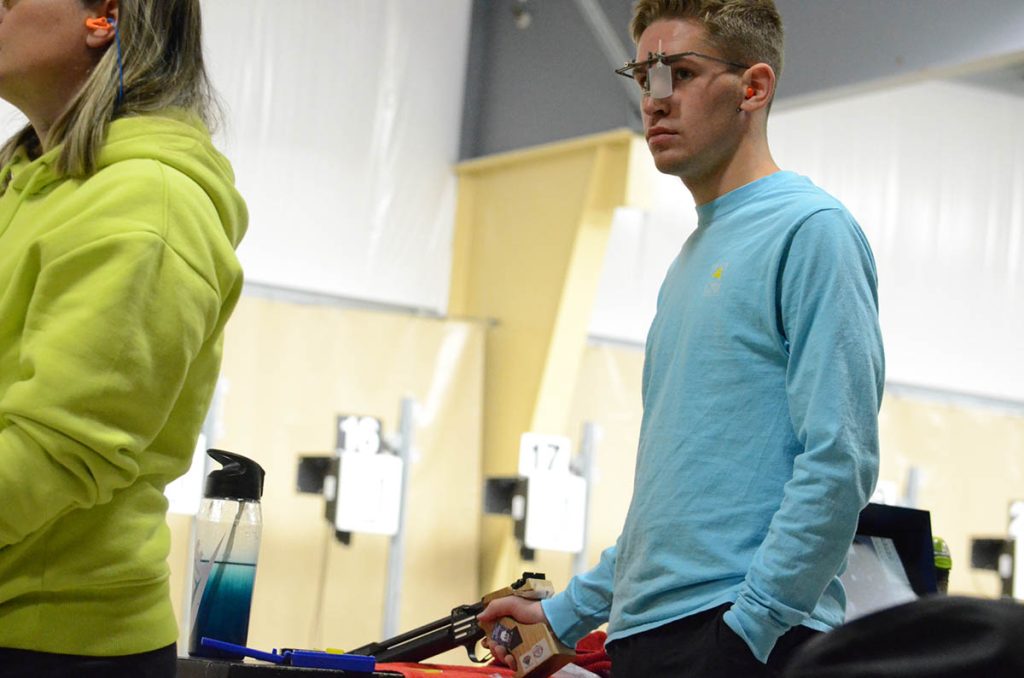 Leading the 60 Shot Pistol category out of 163 total entries was Johnathan Dorsten, 18, of Bryan, Ohio, with an average score of 547.00. Dorsten was also High Junior. Living only an hour-and-a-half from Camp Perry, Dorsten was able to attend five of the seven Monthly Match events in 2021.
Dorsten initially started competing through his local 4-H Shooting Sports program. In 2018, he was asked to represent his team in air pistol at the 4-H Shooting Sports National Championships in Grand Island, Nebraska. Although he had never touched an air pistol before the match, he still managed to reach second place – trailing first by only four x's over the field of nearly 50 competitors.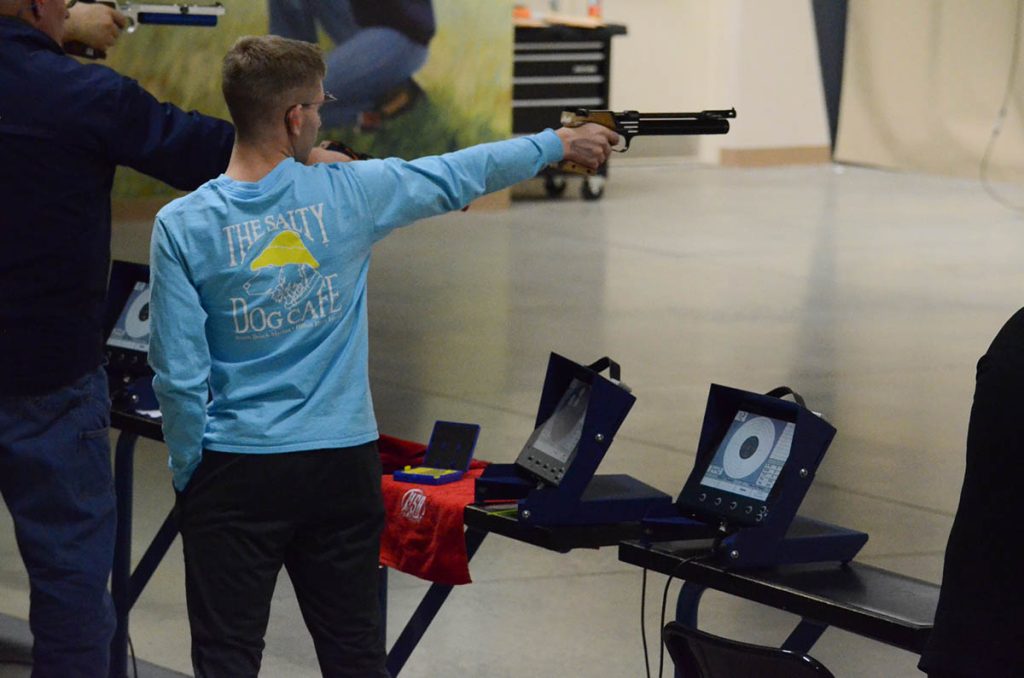 "I tried it and realized I kind of had a knack for it, so I stuck with it," he said. "I like seeing myself put in the effort and the success I can achieve from that. It always feels good knowing I went out and did my best in a match and have a score that shows it too."
Though his run with the Monthly Matches is over for now, he's planning to return to Camp Perry in December to compete in the USA Shooting Winter Airgun Championships as well as the Camp Perry Open air gun event in May 2022.
"I love this range," he said of the Gary Anderson CMP Competition Center. "It's kind of the first range I started shooting at, with it being so close, and it's definitely world class. Of everywhere I've gone, this has always been my favorite range to shoot at."
For his Monthly Match League win, Dorsten earned $150.
Reaching second in 60 Shot Pistol was Lawrence Gale, 53, of Copperhill, Tennessee, with an average of 533.25. Gale received $100 for his performances. Taking home $75 and the third place spot was David Maryakhin, 50, of West Bloomfield, Michigan, with an average of 532.5. The Most Improved athlete was Evan Beach, 12, of Mason, Michigan, who began firing at the first few Monthly Matches with a Progressive Position Pistol (PPP) stand for added stability and eventually moved on to competing without the device.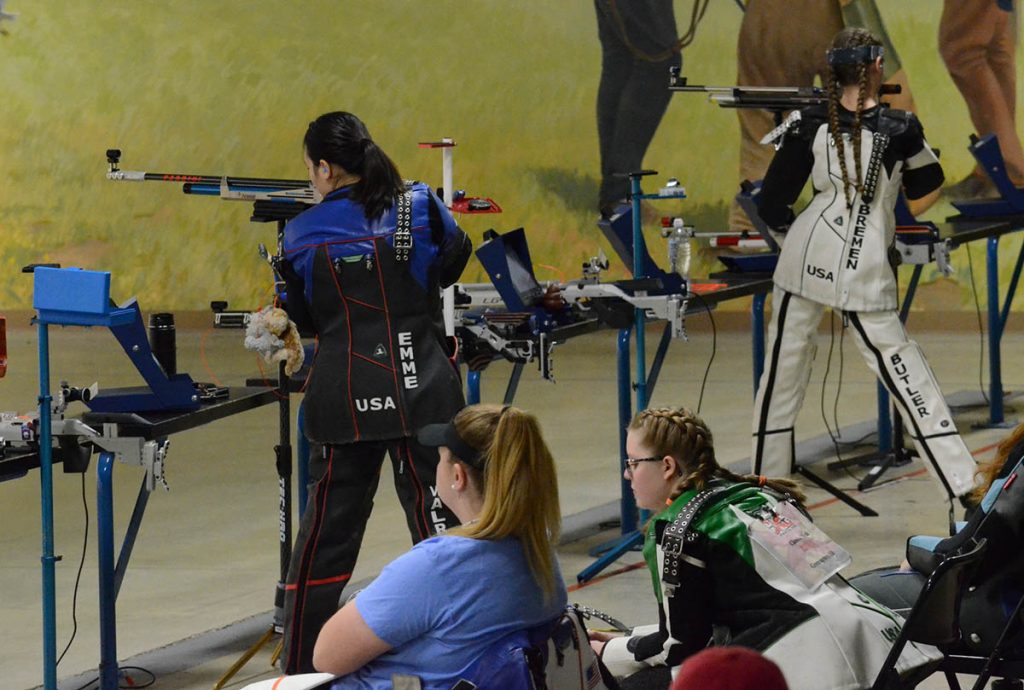 Claiming the overall win and $300 of prize money in the 60 Shot Rifle category was High Junior Emme Walrath, 15, of Kenosha, Wisconsin, with an average score of 626.78. Walrath also cleared second overall in 3×20 Precision (for $200) behind Katrina Demerle, 16, of Hamilton, Ohio, who was the second highest competitor in the 60 Shot Match. Demerle earned $250 each for her 3×20 win and 60 Shot second place finish along with the High Junior honor in the 3×20 match. Attaining third in both the 60 Shot and 3×20 Precision events was Bremen Butler, 17, of Fort Wayne, Indiana. Butler received $150 for 60 Shot and $125 for the 3×20.
Most Improved of 60 Shot Rifle was Katelyn Leibengood, 8, of Green Springs, Ohio. Zach Bishop, 14, of Tiffin, Ohio, was the Most Improved title holder in 3×20 Precision.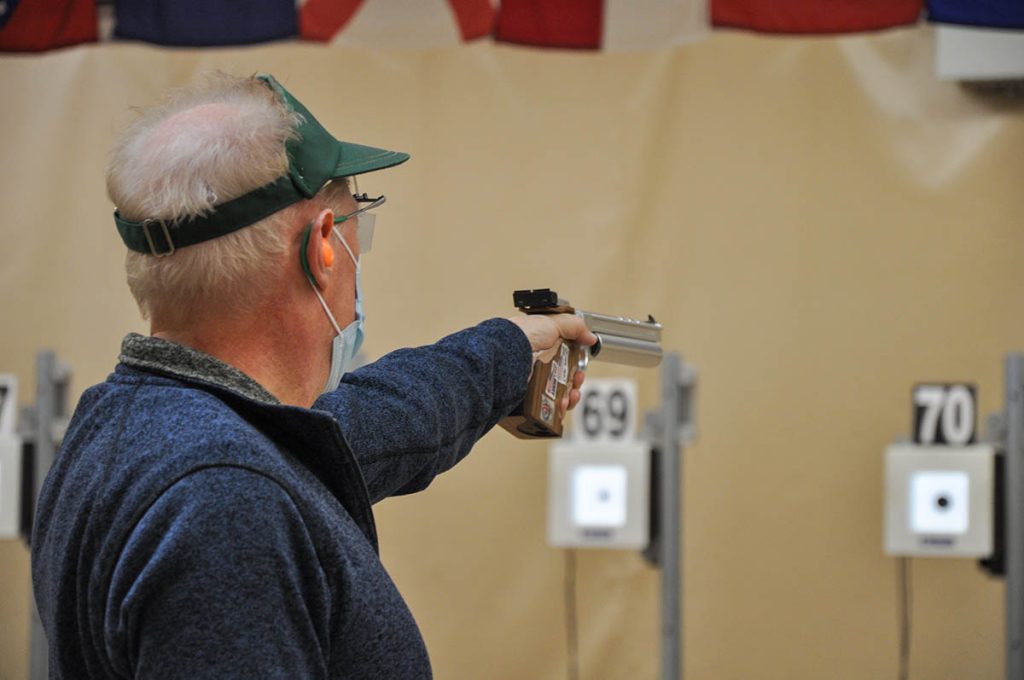 Devyn Chapman, 15, of Piedmont, Alabama, produced the highest average and the High Junior title in the 3×20 Sporter competition with 529.25. The overall finish netted Chapman $200. Bethany Shirley, 14, of Monroe, Georgia, landed in second for $150, as Brandon Edwards, 17, of Millbrook, Alabama, took third for $100. Most Improved 3×20 Sporter athlete was Adalynn Anstead, 9, of Green Springs, Ohio.
View a complete list of the CMP's Monthly Match League Results here: https://docs.google.com/spreadsheets/d/1ldIv1yaM8XXwZShiIhObOOP7sGmUJoLDg2S87qd0cIU/edit#gid=0.
November Monthly Match Results:
The November Monthly Matches in Ohio and Alabama were comprised of a combined total of 219 entries. Leading scorers earning medals at each location were:
Anniston:
60 Shot Rifle Final:
Jacob Day, 16, Columbus, Georgia – 244.3
Kenlee Ewton, 17, Soddy Daisy, Tennessee – 243.6
Jayne Fraley, 20, Oregon City, Oregon – 222.4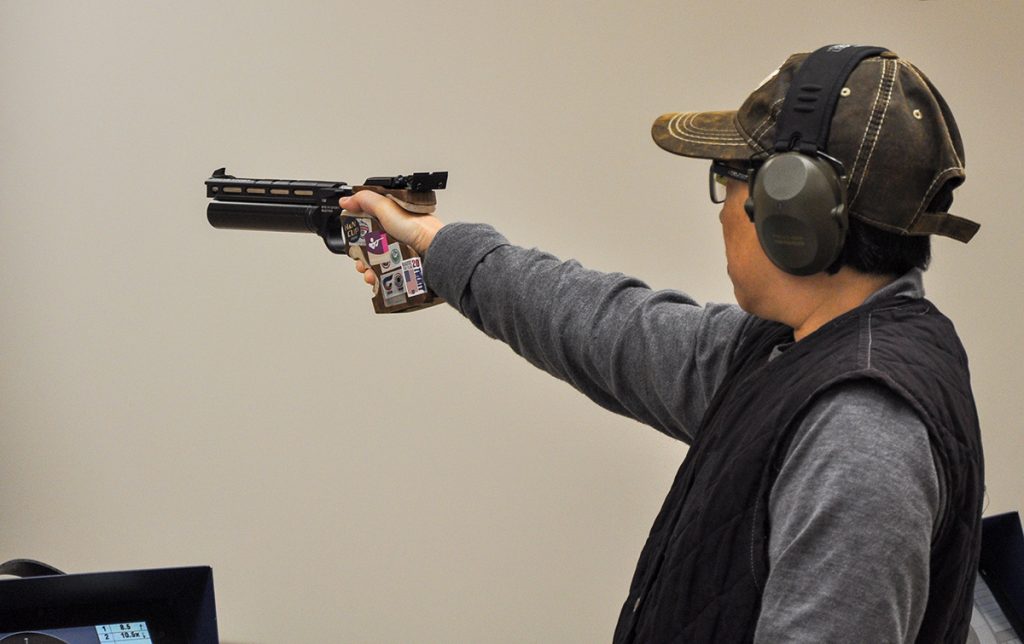 60 Shot Pistol Qualification:
SSG Sandra Uptagrafft, 50, Phenix City, Alabama – 570-14X
SP4 Jason Gregoire, 33, Midland, Georgia – 562-16X
CDR Thomas May, 60, Kennesaw, Georgia – 544-6X
3×20 Precision:
Jacob Day, 16, Columbus, Georgia – 594-46X
Emily Buck, 16, Alabaster, Alabama – 591-38X
Isabella Baldwin, 17, Nashville, Tennessee – 589-43X
3×20 Sporter:
Mallory Johnson, 15, Cookeville, Tennessee – 538-16X
Bethany Shirley, 14, Monroe, Georgia – 534-19X
Brandon Edwards, 17, Millbrook, Alabama – 523-12X
Camp Perry:
60 Shot Rifle Final:
Emme Walrath, 15, Kenosha, Wisconsin – 246.7
Bremen Butler, 17, Fort Wayne, Indiana – 242.0
Lillian Warren, 17, Perry, Michigan – 223.7
60 Shot Pistol Final:
Johnathan Dorsten, 18, Bryan, Ohio – 228.9
Thomas Luehrmann, 18, Hope, Indiana – 227.9
1LT Lisa Emmert Traciak, 26, Kalamazoo, Michigan – 206.1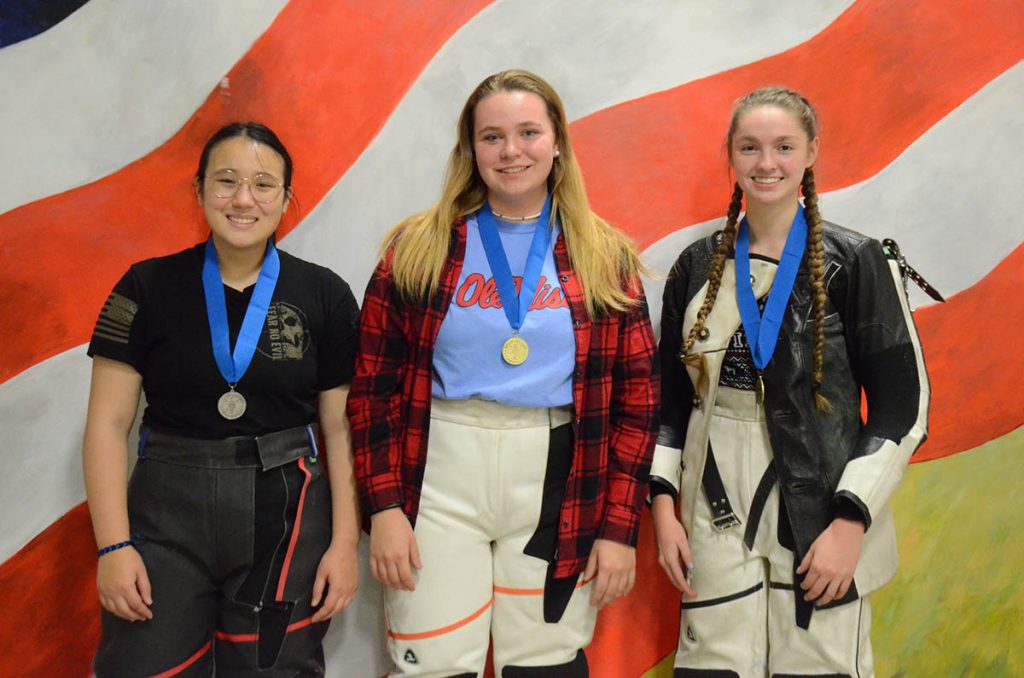 3×20 Precision with Final:
Katrina Demerle, 16, Hamilton, Ohio – 697-46X
Emme Walrath, 15, Kenosha, Wisconsin – 697-49X
Bremen Butler, 17, Fort Wayne, Indiana – 694-45X
3×20 Sporter with Final:
Sophia Bluso, 17, Hudson, Ohio – 617-10X
Carter Freeman, 16, Grove City, Ohio – 606-9X
Cameron Griffith, 16, Hudson, Ohio – 599-11X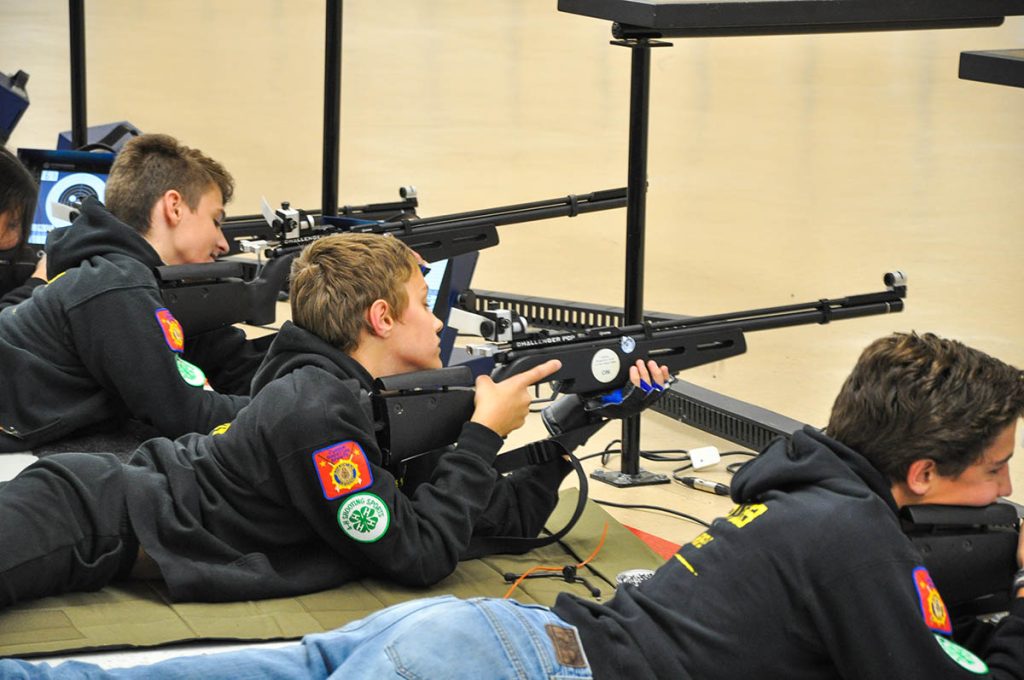 For a complete list of results of the 2021 November Monthly Matches, visit the CMP's Competition Tracker page at https://ct.thecmp.org/21MMNovAAresults for Anniston and https://ct.thecmp.org/21MMNovCPresults for Camp Perry.
Photos of the matches can be viewed and downloaded for free on the CMP's online photo album, Zenfolio, at https://cmp1.zenfolio.com/f666765635.
Save the Date: Dates for the 2022 Monthly Matches are:
2022 Dates
29 January 2022
17 September 2022
23 April 2022
15 October 2022
7 May 2022
19 November 2022
About CMP Competition Centers:
The CMP's air gun facilities are open to the public, year-round, and feature 80-point ranges filled with CMP's own electronic targets. Schedule your appointment on the firing line by calling (419) 635-2141, ext. 704.
The South Competition Center in Alabama includes the CMP South Store that is fully stocked with equipment and memorabilia needs. The Gary Anderson CMP Competition Center in Ohio features authentic Olympic and other memorabilia from the career of celebrated American marksman, Gary Anderson. The facility also includes a retail center for equipment and memorabilia needs. Learn more about the CMP Competition Centers by visiting the CMP website at https://thecmp.org/ranges/cmp-competition-centers/.