Demerle Reclaims Overall Title at 2019 Gary Anderson Invitational Air Rifle Event
December 12, 2019
Civilian Marksmanship Program
▸
The First Shot
▸
Demerle Reclaims Overall Title at 2019 Gary Anderson Invitational Air Rifle Event
By Ashley Brugnone, CMP Writer
CAMP PERRY, Ohio; ANNISTON, Ala. – For the second consecutive year, Katrina Demerle, 15, of Hamilton, OH, was the overall winner of the precision class during the 2019 Gary Anderson Invitational (GAI) air rifle event. Demerle claimed the win with an aggregate score of 689.6.
The match was conducted by the Civilian Marksmanship Program (CMP) over the weekend of Dec. 7-8, 2019. Nearly 300 junior athletes from around the country traveled north or south to the Gary Anderson CMP Competition Center in Ohio and the CMP South Competition Center in Anniston, Ala to compete. The 3×20 aggregate air rifle event allows competitors to go "shoulder-to-shoulder," even while miles apart, by combining scores from both locations to determine overall winners.
Following Demerle in second place in the sporter class was Brianne Staton, 17, of Deatsville, AL, with a score of 686.2, while Angus Babcock, 16, of Lithia Springs, GA, took the third place spot with a score of 685.0.
In sporter, Zion Benton High School athletes overtook the first three places, with Jeremiah Vonzell, 17, firing a score of 640.8 for first overall. Teammates Alexia Resendiz, 17, trailed just one point behind, with a score of 639.8 for second, as Halie Creekmore, 16, recorded a score of 635.8 for third.
A team competition was held concurrently during the event, combining the individual scores of a four-person team. Overall top precision and sporter teams receive $500 checks, second place teams receive $300 and third place teams receive $200. Additionally, teams were ranked as either Scholastic or Club, based on affiliation.
With members earning the Top 3 places in the individual sporter class, Zion Benton High School from Illinois led overall in the sporter team competition by nearly 40 points, with a score of 2180-69x. Firing members were Jeremiah Vonzell, Alexia Resendiz, Halie Creekmore and Donovan Reno. The team is coached by Master Chief Dan Hackstein. Zion Benton was also the High Scholastic team of the match.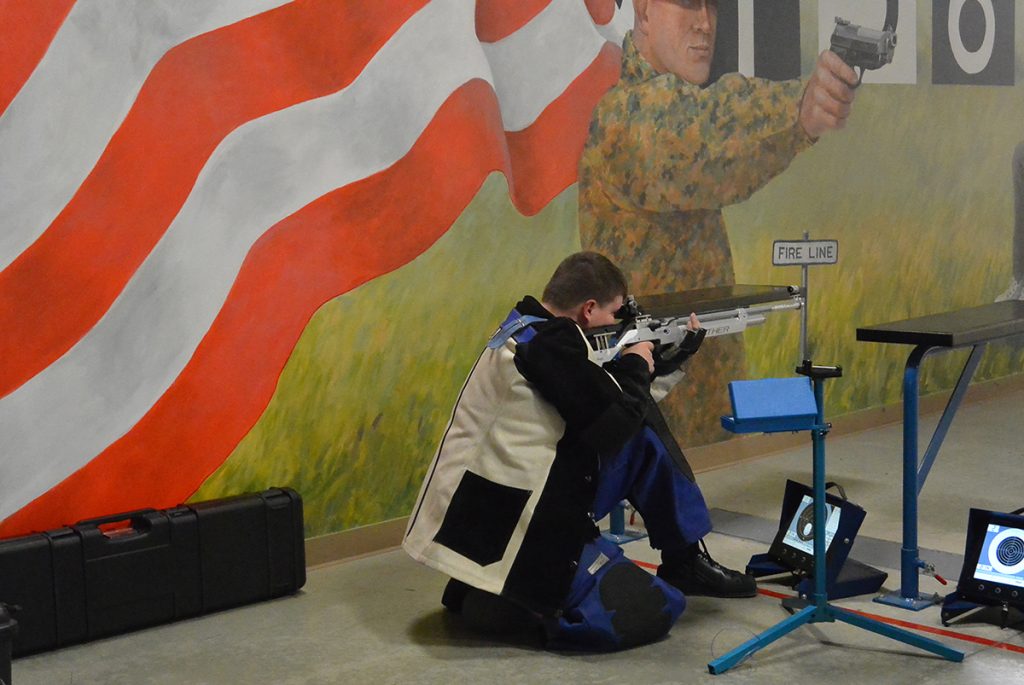 Ozark High School in Missouri landed in second, and Cross Creek High School in Georgia took third. Pierce Red of Georgia was the High Club team.
Northside High School in Georgia claimed the overall win in the precision class team event with a score of 2305-127x. Team members were Jacob Day, Kaya Smith, Elijah Hawkins and Josephine Daggerhart. The team is coached by Luis Hernandez.
Only three points behind was East Coweta High School in Georgia in second place, as Shelby County Shooting Sports Association 4-H in Alabama earned third overall. Northside was the High Club team, and East Coweta took home the High Scholastic title.
For a complete list of results, visit https://ct.thecmp.org/app/v1/index.php?do=match&task=edit&match=18732&tab=results.
Photos can be found on the CMP Zenfolio page at https://cmp1.zenfolio.com/f570598079.
About the Gary Anderson Invitational: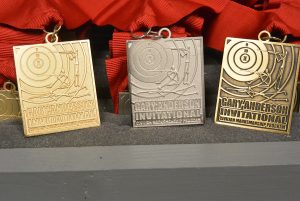 The Gary Anderson Invitational is a three-position air rifle tournament that follows the 3×20 course of fire. Each shooter fires 20 record shots from prone, standing and kneeling positions, with the Top 8 shooters advancing to the final. Winners are determined from overall scores comprised from competitors at the CMP Gary Anderson Competition Center located at Camp Perry and CMP South competitors in Anniston (3×20 plus Final scores). Schools, junior clubs and individuals are welcome to participate in the annual competition.
About Gary Anderson: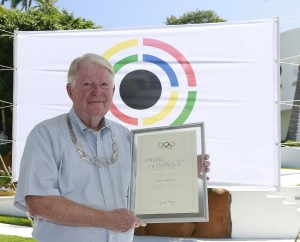 Mr. Anderson is a two-time Olympic gold medalist and also holds seven world championships, six world records and 16 national championships. He has won more Olympic and world championship three-position titles than any other American in history. In 1999, Anderson began a 10-year reign as Director of Civilian Marksmanship and retired in December 2009.
Today, Anderson serves as DCM Emeritus and remains a mentor for new and experienced, old and young shooters around the country through his articles and classes. Anderson's advice is regularly featured in CMP's junior magazine, On The Mark, and throughout the year during the clinics he leads at CMP events. In 2014, the CMP North Competition Center was renamed the Gary Anderson CMP Competition Center, in honor of his years of dedication to the sport.