Dad and His Six Kids Fire First Competitive Event at 2015 Rimfire Sporter Match
August 12, 2015
Civilian Marksmanship Program
▸
The First Shot
▸
Dad and His Six Kids Fire First Competitive Event at 2015 Rimfire Sporter Match
By Ashley Brugnone, CMP Writer
The National Rimfire Sporter Match has always been a destination for families. Its challenging yet simple design is perfect for introducing kids and adults of all ages to the world of competitive shooting in a safe and fun environment, while also providing them with lasting memories they can share for a lifetime.
Will McChesney, 45, of Beaver Falls, PA, had never been involved in a real competitive shooting match before – and neither had any member of his whopping family of six kids he brought along with him to fire in the 2015 National Rimfire Sporter Match on Aug. 1 at Camp Perry.
Growing up, Will used to shoot groundhogs, birds and other critters on the farm he lived on as a child. Pulverizing vermin was about the extent of his firearm experience until he and his wife, Sarah, bought a handgun during the Y2K scare and took it out to his dad's farm in New Galilee, PA. From there, shooting became a new hobby for the couple.
"At that point, my wife really began to enjoy shooting guns, so it started to be something we'd do for fun," he said.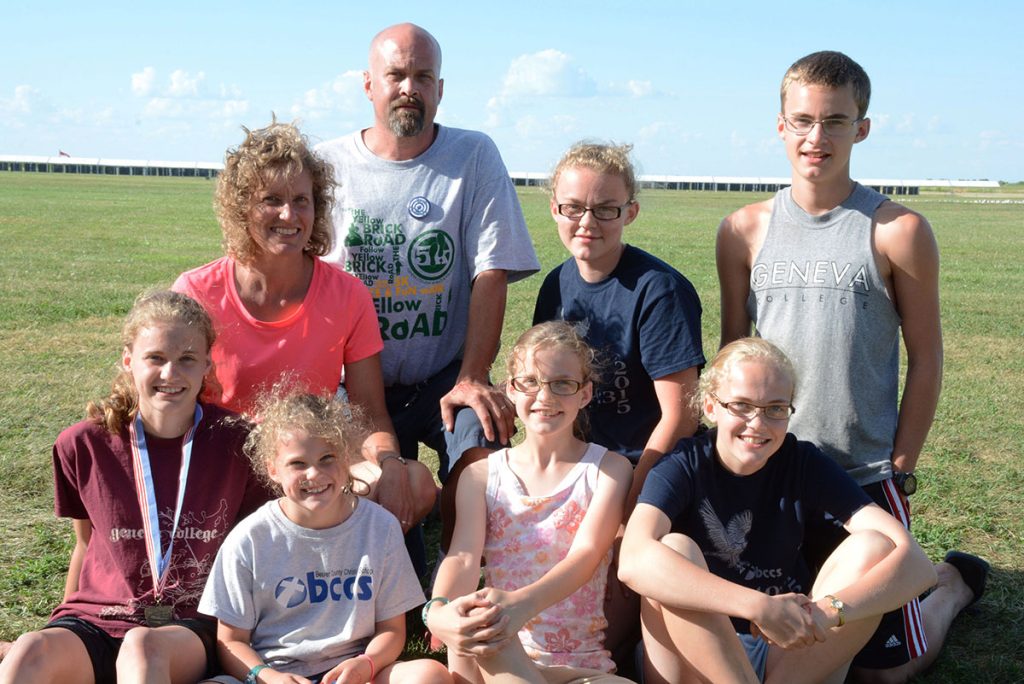 Later on, when the Beaver Valley Rifle and Pistol Club in Pennsylvania was looking to expand its youth program, it recruited one of the McChesney daughters. As the club soon found out, the family does absolutely everything together, and recruiting one McChesney meant recruiting all.
Now, having been members of the club for almost two years and only competing in the CMP air rifle postal match, the McChesney bunch chose the 2015 National Rimfire Sporter Match as their first real travel match and their first taste of competitive shooting.
The days leading up to the match, the entire family, including Sarah, practiced together to prepare themselves. But, with only a few weeks of training in, Sarah didn't feel she could shoot well enough to compete quite yet – despite Will's attempts to convince her. However, she still came along as their supporter and plans on hopefully competing next year.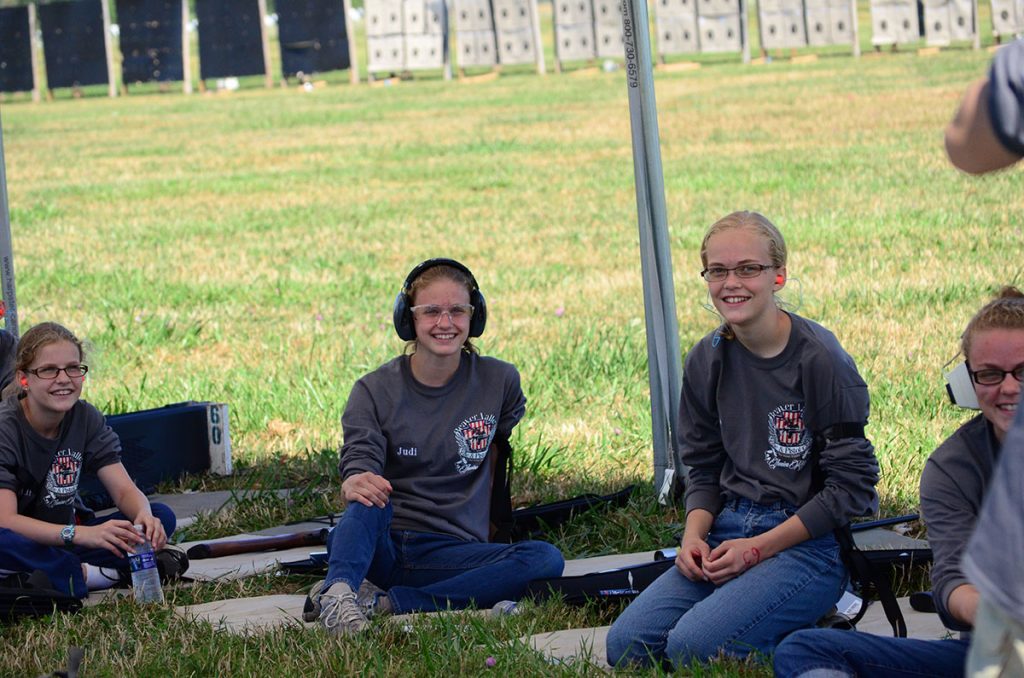 As for the rest of the family (which took up two-thirds of the Beaver Valley junior team during the event), they each had a variety of experiences firing in their very first Rimfire Match.
"I think the nerves got me," Will said.
"Just the idea that this is an actual competition. Just wondering, 'Am I going to shoot the next person's target?' That kind of thing," he added with a smile. "But I enjoyed it."
Cheri, 17, the oldest of the group, said it was definitely different from the volleyball she's used to, but overall she had a good time and even managed to surprise herself.
"I liked it. It was worth doing," she said. "It was fun . . . I did better than I thought I would."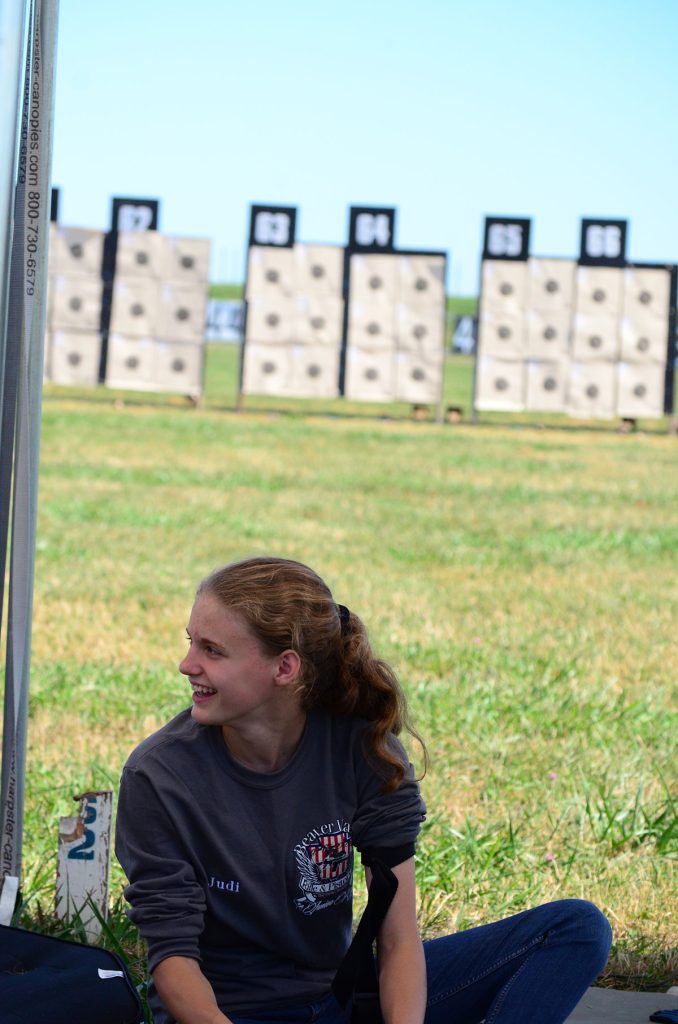 Jimmy, 14, the one and only son, normally likes to shoot animals more than targets, but he still enjoyed himself during the Rimfire Match.
"It was fun. It was nice that it was shady," said James, speaking of the awning set up for the Rimfire competitors on the firing line.
Being the male figure of the siblings, he did what he could to help his sisters during the match –adjusting their slings and loading their magazines. But, he said they mostly know what they're doing on their own.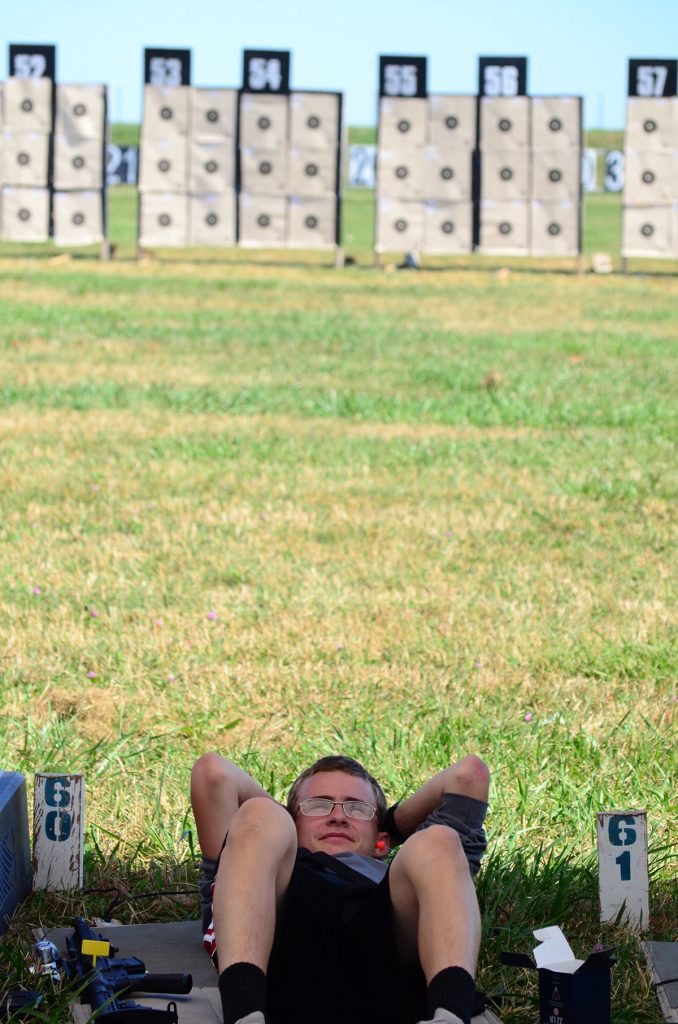 In fact, he was even beaten by his older sister, Judi – not only on the Rimfire line, but also at the air rifle range where James challenged her to a match using their non-dominant side, off the table.
"She squashed me," James said with a laugh.
"But not because he's bad," explained Will as he smiled. "She's just really good."
Judi, 15, earned a bronze medal during the Rimfire Match and cleaned slow fire prone, despite admitting to being nervous. She managed to finish within the Top 100 out of over 200 competitors and in the Top 20 of the junior marksmen – not bad for her first Rimfire competition.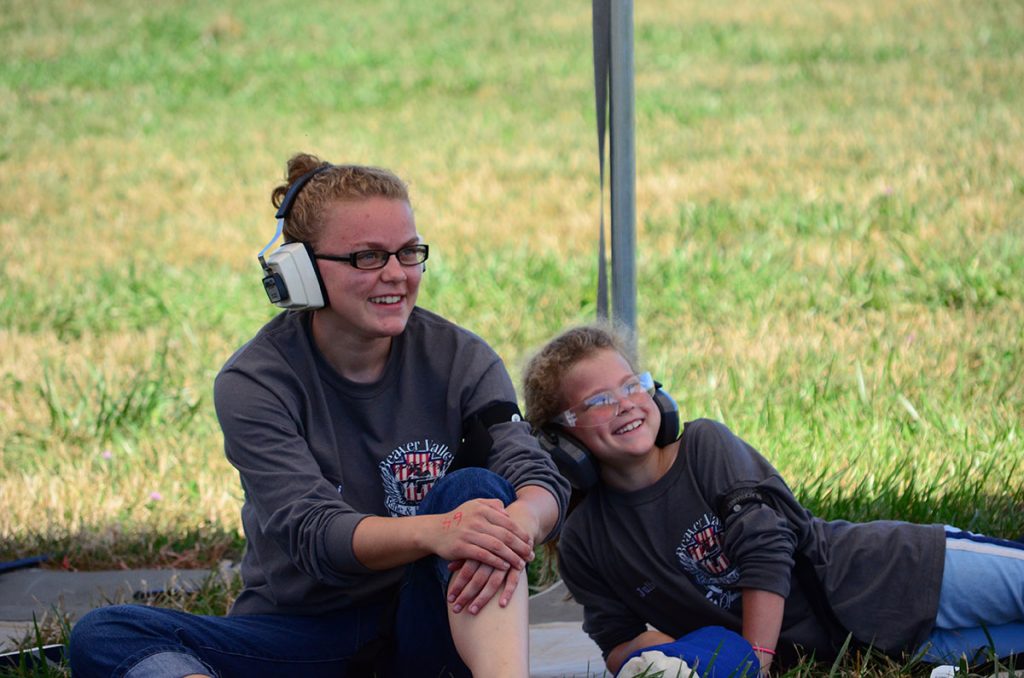 One of her younger sisters, Heidi, explained how Judi did so well by simply saying, "She doesn't need practice. She gets it in the bull's eye every time."
Heidi, 10, was also nervous about coming to the match – even having a few scary dreams about shooting before she arrived. Luckily, nothing from her dreams happened in real life.
"I did pretty bad, but I had a good time," she said.
Though her shooting experience wasn't everything she had hoped, there was one redeeming quality to making the trip to Camp Perry.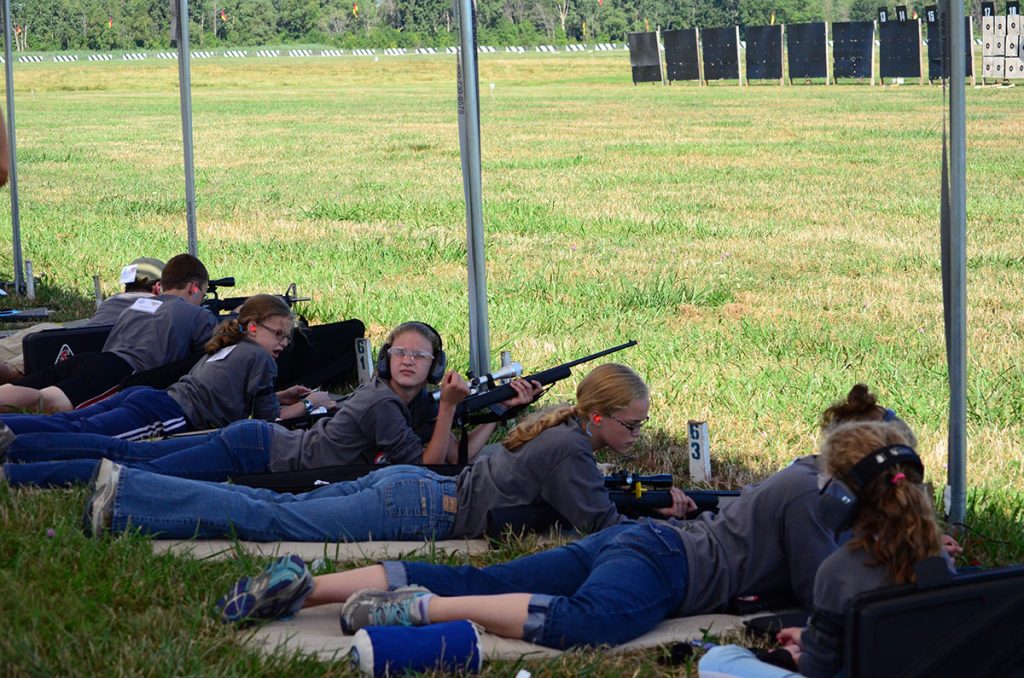 "I really liked the beach part of it," she said with a grin, talking about the public beach access on base.
Bria, 12, was one of the kids that took a little more persuading than the others to compete in the event. She admits that she's never really been a fan of shooting, partly from being discouraged with herself on the first day.
"It just doesn't suit me," she said with honesty.
But, the great sister that she is, she still found the courage to stand on the firing line next to the rest of her family. And, for her efforts, she was rewarded with some peanut buttery, caramelly ice cream for being a good sport.
"A few of the kids needed a little coaxing to come here," said Will.
"They got a lot of ice cream," he added as he laughed.
The youngest of the McChesney brood is Julia, 8, who shot tactical because it was the only gun they could make small enough for her to hold. Though the tiniest of the bunch, she was the mightiest coming into the match.
"I wasn't nervous," she said confidently.
She went on to say that her favorite position of the event was standing rapid fire – usually one of the most challenging for competitors. But, for Julia, her practice paid off during the match.
"It used to be pretty hard, but today I got two bull's eyes on fast standing," she said.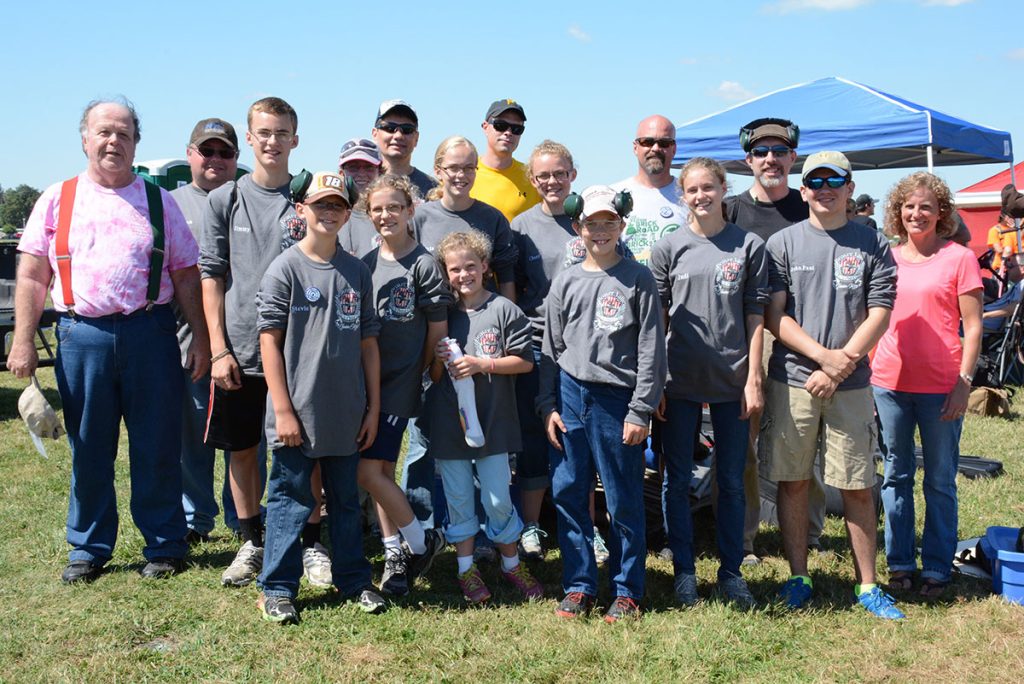 With all nine of the Beaver Valley Junior Rifle team members beside each other on the firing line, they had the opportunity to cheer on one another during the event. As for Will, he was excited to be able to watch his whole family at once.
"My one daughter was here, another one right there, another one right there – to be able to see the whole group and see how they're doing . . . being able to go up to them to see how they did, it was a lot of fun," he said.
"I think it's a great thing to be promoting this to the youth, because if you don't, then they're going to grow up being scared of guns . . .  This is a very valuable thing, to do this for the youth," he added. "I really enjoyed it. I'd like to come back."
With a lifetime of memories from their first trip to Nationals, the kids also showed interest in coming back to Camp Perry to make even more – that is, as long as they have permission from their mom and ice cream is involved.