Competition Nerve Control From The Experts: Pistol
January 17, 2021
Civilian Marksmanship Program
▸
The First Shot
▸
Competition Nerve Control From The Experts: Pistol
When it comes to marksmanship competition, skills can only go so far – having a strong mental game is also a key part of reaching success. In an effort to gain tips on better regulating the psychological aspects of competitive shooting, the Civilian Marksmanship Program (CMP) asked respected athletes to share their personal experiences from the firing line on what they do to control their emotions when nerves creep in and the pressure is high.
---
Jim Henderson, CMP pistol program coordinator and former member of the USAMU
Jim Henderson, 53, of Marengo, Ohio, is a retired member of the U.S. Army Marksmanship Unit (USAMU), having served for over 30 years. He earned his Distinguished Pistol Badge in 1989 and went on to earn several honors, including recognition as a nine-time winner of the President's Pistol Match (one of the most prestigious events held at the annual Camp Perry National Matches) and is the National Record holder of the event.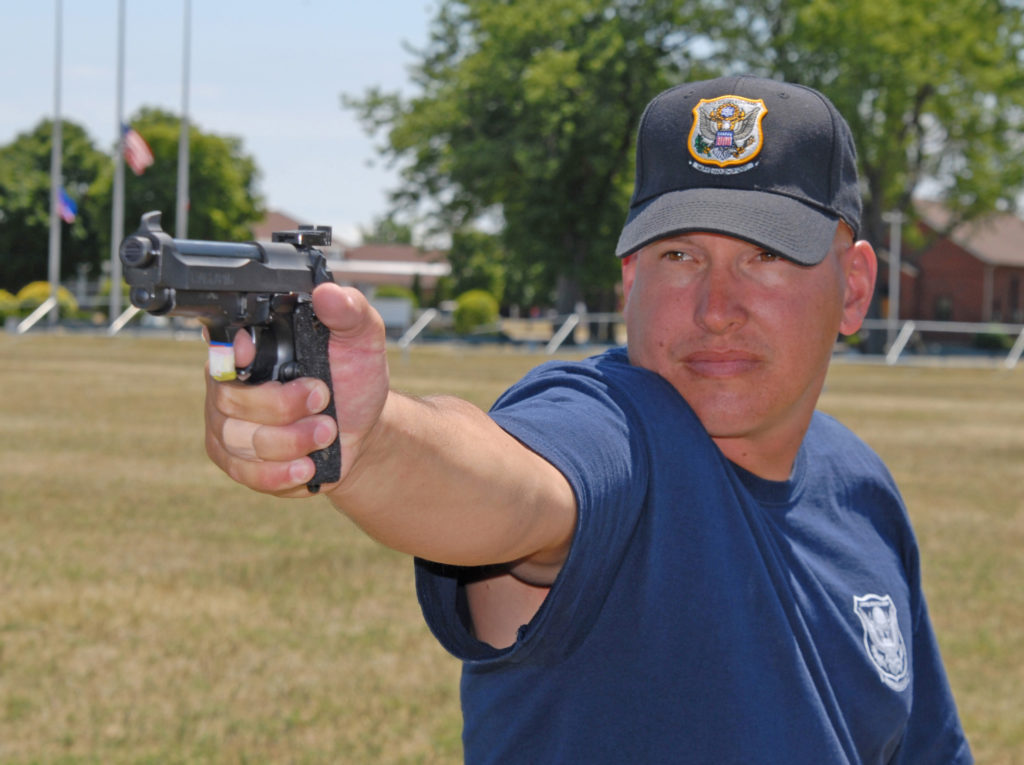 Henderson is also the National Record holder and a four-time winner of the National Trophy Individual Match, a two-time National Rifle Association National Outdoor and Indoor Pistol Champion and a nine-time Pistol Inter-Service Champion and record holder. He has held positions as a member of the USA Shooting Board of Directors, Pistol Athlete Representative and has successfully realized a number of training programs within the Army over the course of his tenure. Currently, Henderson serves as the director of pistol and rifle ranges at Cardinal Shooting Center in Marengo and is also CMP's pistol program coordinator.
"I get asked about match pressure all the time. How do I manage it? How does a person go about not feeling it? What can I do to combat it?
In my opinion, match pressure comes from what I call 'future thinking.' Let me preface that by saying that I believe there is only one goal in shooting: to apply your proven shot process to the best of your ability on that given day.
When I'm shooting, I simply have a 'Yes' or 'No' tally sheet visualized in my mind. That's all anyone should be thinking about within the match time limit. For me, I know exactly what a good shot feels like. It doesn't vary much from day to day. I know, without a doubt, if I follow that proven shot plan to the letter, I will get a dramatically greater number of 'YES' in my head than I will 'NO.'
What do I mean by 'Yes' and 'No' thinking? When I deliver a process to the tee, I call it a YES. I don't care where the shot is on the target, per say (Easy now – let me finish before you start asking questions…).
Of course, we are talking training at the moment. In training, I shoot for groups. Yes, I'm going to get a solid zero before a match, but that's not what we're talking about here. Here, we are addressing the best way to alleviate the mental gymnastics some shooters put themselves through during a match. When I get a NO, it's because I didn't do some part of the process correctly and either ignored the warning signs or didn't see them until too late.
How many times have you seen indicators that the current shot is shaping up to be a real disaster, but instead of putting it down, you grabbed a gear and hammered down because you just knew you could save that shot and MAKE it an 11?!
With that, how many of you have a plan if a sustained fire string starts poorly or something happens during the string? That is definitely something that should be addressed in training and not during a match.
I have an instance in my shooting career that brought this home harder than Mom telling me not to touch the hot stove and I did it anyway.
It was the 2015 World Cup at Fort Benning, where I was shooting Free Pistol. I shot a decent qualifier round and made it to the Final. Everyone was there – all the top shooters in the world, and I went in to the Final in sixth place. Everybody was patting me on the shoulder and telling me how great I did. I didn't really pay attention to it. My inner talk was, 'just do what you KNOW how to do…that will be enough.'
So, we get going in the final, and I'm just following my plan – shooting my match and my shots and not worrying about anyone else…right up until I wasn't.
The announcer said, 'Now we are down to only four shooters! Let's see who will win a medal, who will make it to the medal round!' For the first time in the match, I heard the words instead of the welcomed staccato of the range commands. Just like that, this little knucklehead in the back of the auditorium that is my visualization space in the center of my mind stood up and screamed at the top of his lungs, 'I'm going to win a medal!!!'
A split second later, I heard, 'Load.' All I could see was me, standing on the podium, getting a medal hung on my neck. I picked a bullet out of the box, and my hand was shaking. I had trouble getting the bullet in the chamber…struggling…then I hear, 'Start!'
For those that don't know, I now have 50 seconds to shoot this shot. I get the chamber closed and do my best to slow down. Breath. I raise the gun, and it's all over the place. I say to myself, 'Just squeeze through it – it's not that bad.' I trained to be able to lift the gun twice in the 50 seconds for a Finals shot, but certain criteria have to be met to make putting the gun down a viable solution.
Long story short, I held way too long on the first shot and finally put it down – only to look at my clock and realize I had 11 seconds to shoot this shot and get it on paper. I threw my arm up, took a breath and sent it.
Well, emergency parameter met. I hit paper. I shot a 6.2…let's just say that wasn't what I needed to shoot to stay in the hunt for a medal. In this stage of the Finals, you shoot two shots, and then the low shooter sits down. Well, after some very clear mental math and the fact that the monitor now said I was behind by more than I could make up, unless one of the other guys shot a miss, a great wash of release fell over me. I hadn't realized just how hard I was 'trying.'
The announcer said, 'Load…Start.' I brought the gun up in my normal process with nothing going on in my head, other than what was supposed to be going on. I settled and broke a yes – 10.5…at least I didn't go out on a low note.
All of that is to say, the second you deviate from your proven process, either in mind or body, you are rapidly sailing into dark water.
So, how does this all relate to match pressure? Match pressure comes from thinking about the result of your actions instead of focusing on the action itself. 'I'm going to win' takes a great deal away from, 'How am I going to win?' You must focus on the how, the now and the process – that is all that matters."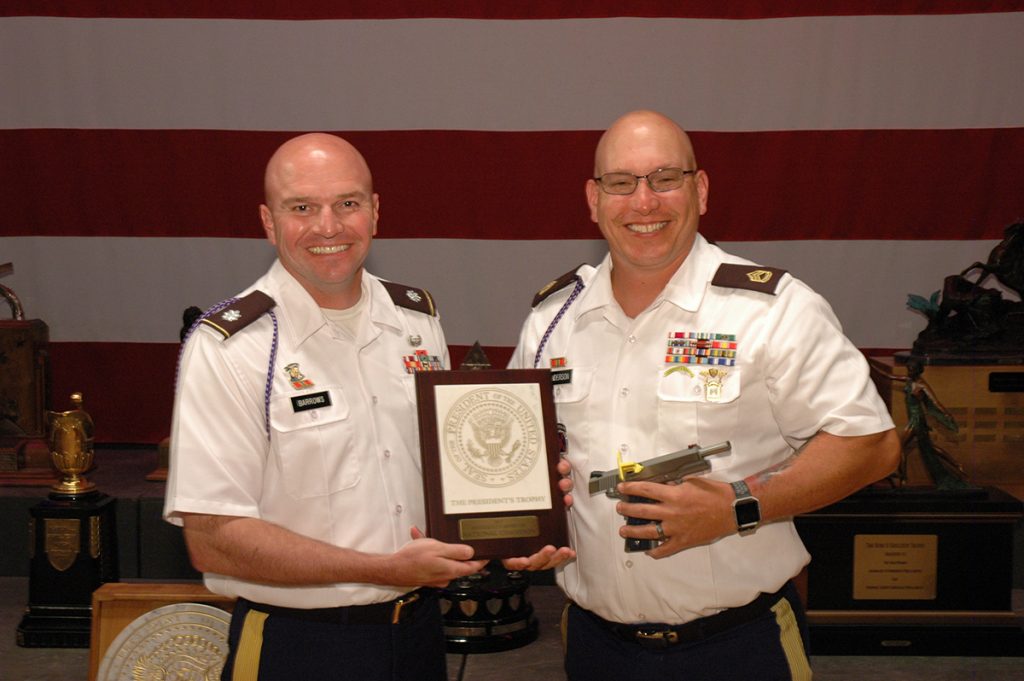 ---
Philip Hemphill, 68, of Meridian, Mississippi, is a retired captain with the Mississippi Highway Patrol. Distinguished in both Service Pistol and .22 Rimfire Pistol, Hemphill has accumulated several notable accolades throughout his precision pistol career. Some of those titles include World Bavarian Match Champion (Marsberg, Germany, 1995), National Rifle Association (NRA) National Pistol Champion, Camp Perry, Ohio (2011-2016), 13-time NRA High Law Enforcement at Camp Perry, 10-time NRA National Police Shooting Champion (PPC) and CMP National Trophy Individual Pistol Champion (2008). He is also the current record holder for PPC Revolver (1500-118X) and PPC Semi-Auto (1498-122X).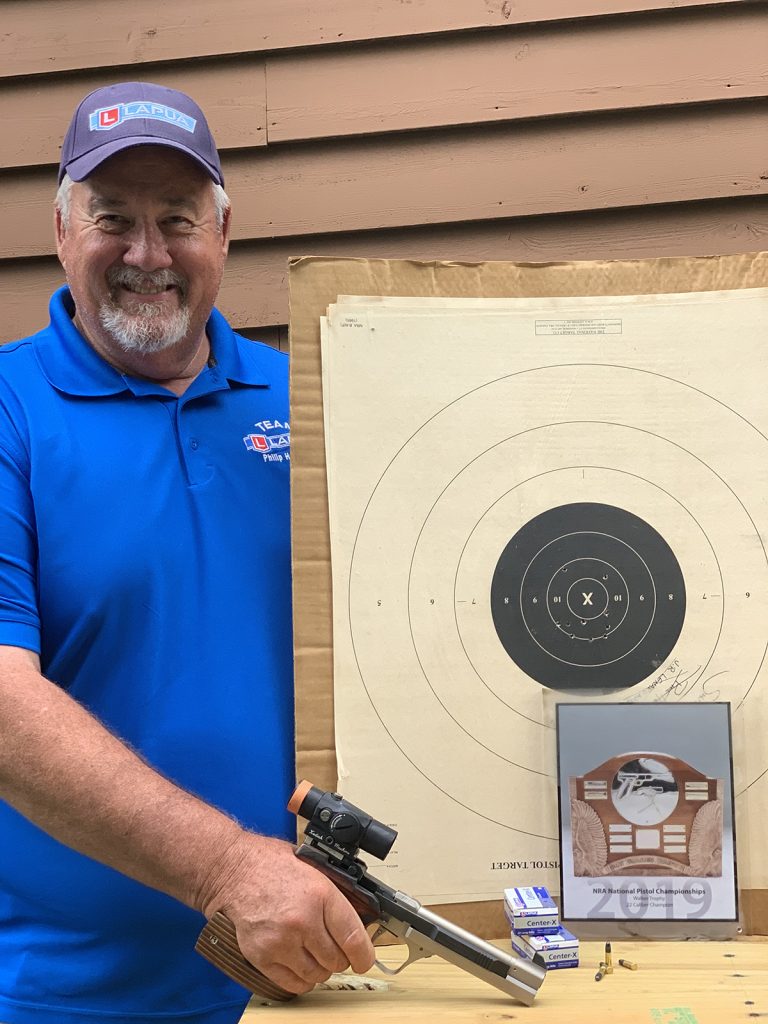 If you were to ask me, 'How do you handle match pressure'…Well, I pick up the gun, put the dot in the middle of the target and pull the trigger. Repeat the process…
No, friend – it is more involved than that.
Match pressure, I believe, is self-induced from 'what if' thinking. The first year I made the Mississippi Highway Patrol Pistol team, I was in Des Moines, Iowa, competing in Practical Police Combat (PPC) Nationals. We had shot matches 1-4 the first day. Distances ranged from seven to 50 yards, with different positions.
After the conclusion of the first day, I was only down five points. The leader was only down three points. That night, trying to sleep, I kept thinking, 'What if…what if I win my class, or better yet, win the Nationals?'
After hours of tossing and turning, with little sleep, it was time to go to the line and shoot match 5 – the final match for the win. Now, right here is where I would love to tell you that I held my emotions in check and shot one of my best scores ever…..NOT.
First, I went to the line without my earmuffs and had to borrow some earplugs from a referee. Second, I was lucky to have hit the target. I wound up dropping 14 points in that match where I would normally drop four or five points. I cannot explain to you how devastated I was. I had walked into a mine field of emotions that I had never experienced before.
Where did I fail? How do I correct it?
The first thing I realized is that I did not have a check list or concrete plan – just to get to the line. From then on, I would double check my equipment…firearm, ammo, smoker, screwdriver and so on.
I made a solemn vow to not be in that same mine field of emotions as well. How do I do that?
Again, have a plan of execution to make an accurate shot on demand. When you walk to the line, have your game plan laid out from the first command of your three-minute prep time to your last command of rapid fire.
If you do not have a shot process, get one, make one up. It can be as in-depth as you need it to be or as vague as you want, BUT STICK TO IT. This keeps you from having to make one up at the last minute and keeps you focused on the 'now' of the moment.
Having a game plan will keep you in the 'now' and not the 'what if.' You can be friendly but focused, hospitable but determined. Don't listen to any negative remarks about, 'I hope I don't…'
Replace the negativity with positive thoughts. "I will make a good shot because I have a process."
Shooting has to be a conscious and subconscious act. You practice and practice until you;
(1) know the courses of fire;
(2) know the time limits;
(3) have worked hard on getting your timing down to perfection.
When you step to the line, hear the command to load when given, switch to that subconscious mind or autopilot.
Block any distractions out which would pull your performance down.
Focus on your plan – follow through.
Don't let outside distractions set the pace for your performance.
Have a process/game plan, then stick to it.
We all know some fast shooters. They are the ones who shoot their slow fire in three minutes, leaving you to think you are behind and rushed. Pay no attention to the man behind the curtain. Shoot your game.
You don't have to be rude by not talking to people, but keep it light and engaging. Subconsciously, keep thinking about your plan or process. You are looking for the perfect shot, one shot at a time, for 90 shots."
---
Dr. Judy Tant, 70, of East Lansing, Michigan, has always been a determined athlete. She began her nearly 30-year precision shooting career while in college, where she quickly found she enjoyed the challenge of the sport. Originating from Canada, Tant (a clinical psychologist) moved to the United States in the late 1970s for a position at Michigan State University. Laws of the time left her unable to bring her guns across the border during her move as well as unable to purchase new ones while in the United States – essentially ending her involvement in pistol.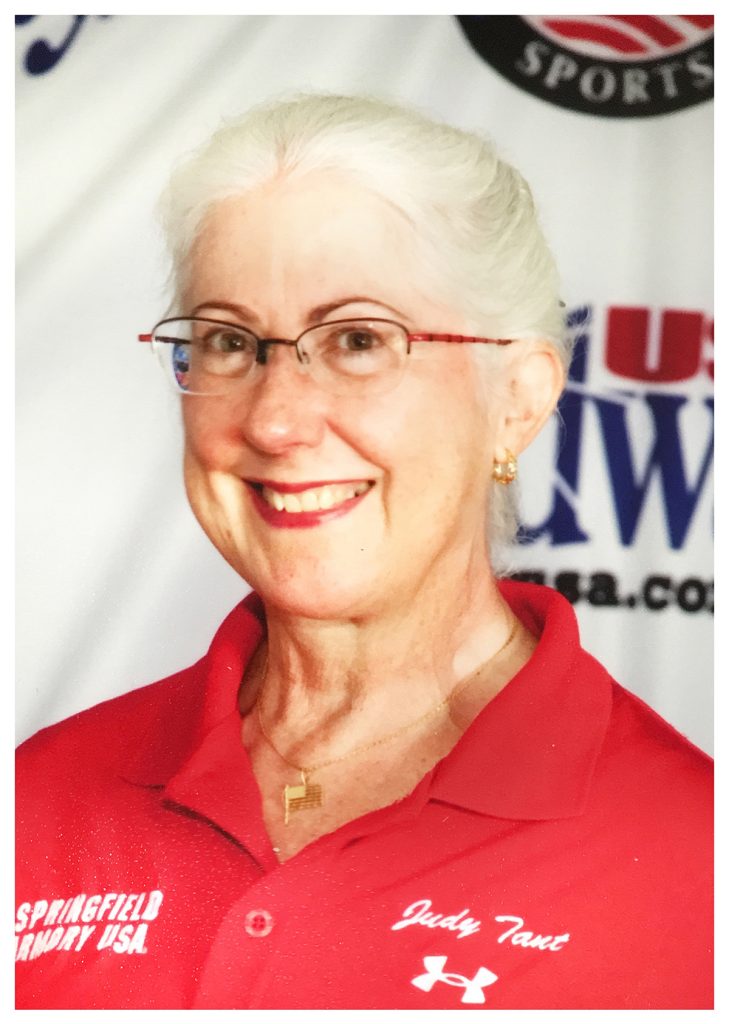 A two-decade break from competitive marksmanship ended for Tant when a new law was passed in 1997 that allowed Green Card holders to once again own firearms. Eager to return to the firing line, she swiftly joined a local club and even imported her old pistols to get back to the sport she loves.
Since her return, she has received local, state and national honors, including three outdoor and six indoor pistol shooting state championships and 18 women's pistol titles. She also holds eight women's national pistol championships and is a 10-time title holder of High Woman at the National Trophy Pistol Matches, held annually at Camp Perry in Ohio. In 2019, Tant was inducted into the Greater Lansing Sports Hall of Fame (the first precision athlete to have done so) for her accomplishments.
"Match Pressure…A Mostly Boring Subject
So, you want to know how to deal with match pressure? In three easy steps? Right! Don't we all.
When I've been asked about the subject, it almost always is by new shooters or sometimes even by shooters who are considering trying out the competitive scene and are worried about looking bad (of course, you're going to look bad). They're hoping for an answer that will ease the process along, but, sorry, there are no quick fixes.
As I've come to say to folks who are very new to my sport (bullseye/conventional/precision or whatever it is being called now), 'If you can't handle humiliation, this sport is not for you,' followed by, 'Nothing worth having is easy to get,' and maybe even, 'If this sport weren't so hard, it wouldn't be half as much fun.'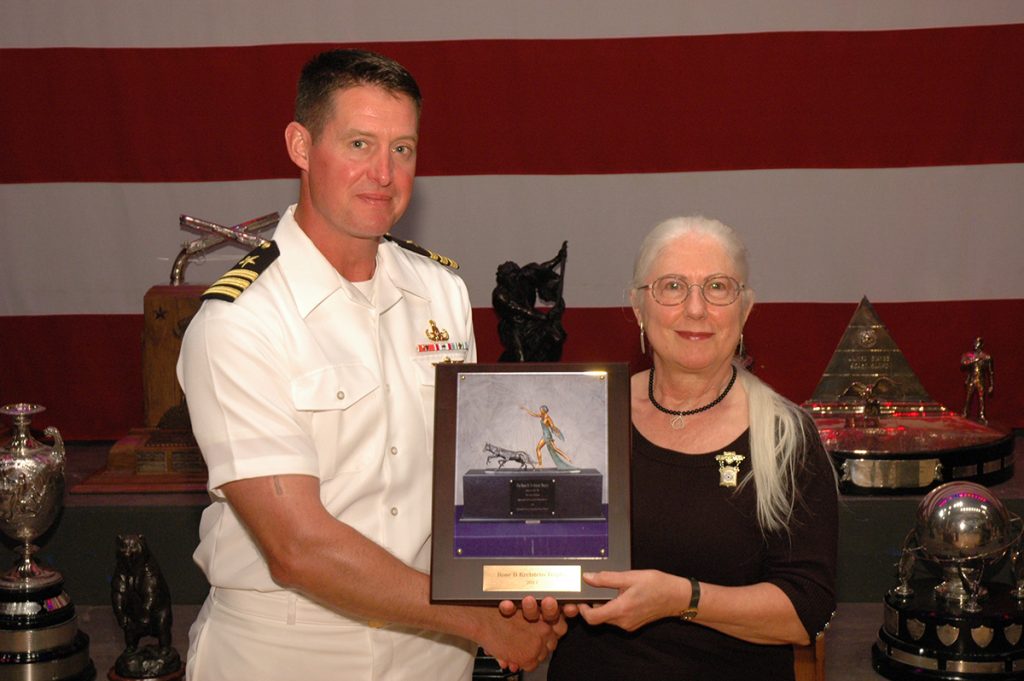 The sadly pedestrian solution to match pressure is match preparation, including preparation for match pressure. Match preparation covers all the training, equipment prep, nutrition, exercise, goal setting and other planning that goes into any serious competitive undertaking. If you haven't done the prep, expect to be anxious about the outcome, since it is completely reasonable to think it will be less than ideal.
If you find yourself in this situation, as we all do at some point, you can still have a lot of fun doing your best and may in fact shoot better than you would otherwise if you are smart enough to cut yourself some slack and put less pressure on yourself.
The problem with this approach is that, long-term, it won't produce the best results for you. It's a bit like the shooter who needs to start badly to take the pressure off in order to shoot well, trying to catch up. This is fine if it happens on its own, but if it becomes an unconscious strategy, the results will be suboptimal. The same goes for the shooter who shoots best after they get mad at himself or herself. I've never encountered such a competitor who wouldn't do better bypassing their own chewing out and keeping a positive focus and positive intensity from the outset.
There are some features of match preparation which are more important than others, however.
First is having a solid shot plan branded into your brain, a shot plan being a sequence of actions and thoughts that precedes every shot (or sequence of shots for sustained fire) and is fine-tuned through massive repetition. Under pressure, we humans revert to what is most familiar and most often enacted in everyday life. Like a well-engrained habit, a good shot plan is your touchstone in times of stress and uncertainty. It will carry you through when strange things happen (an endless list) and when you are having a crummy time of it.
As an aside, from bitter experience, I strongly recommend that a shot plan include reminding yourself of the target number you are shooting on!
Secondly, a kit list of items you need to take to the match is invaluable as you prepare for the event. This must be written down in detail, especially for multiday competitions. It will save untold stress due to forgetting your scope or not having enough ammo. I know, boring, yada yada. But the stories I've heard from guys who've forgotten important items go on and on. Like camping in the rain, these stories make for hilarious listening in direct proportion to the agony of the moment.
Related to this, I'm a firm believer in backups: backup guns, backup ammo, backup pens and pencils, you name it. Even if you don't use them, it's fun to bail out a fellow shooter who's run into some trouble when you just happen to have a spare whatever on hand.
(I've been rescued too, like recently when it was so cold that my ammo wouldn't function, but the guy next to me had some hotter stuff that did the trick. I should have foreseen this possibility. The following week, in similar weather, I brought along stiffer backup ammo and a hot water bottle for my regular stuff. All went well.)
Thirdly, there is nothing like match practice to help with garden-variety match pressure. To this end, the experts encourage us to attend as many matches as we can, and, I would add, try to shoot with others who are doing better than you are. It helps to get used to handling humiliation! If you can add stress to the match experience by trying new match locations, including venues where you don't know the other shooters, this will help you build match resilience and give you confidence when you enter yet another new situation.
OK, enough of the boring stuff. What do I do when the pressure is really on? How can a shooter pull the rabbit out of the hat, so to speak, come crunch time? Well, that is where the lid of your gun box comes in. (If you don't use a gun box, tattoos on the non-shooting forearm will do.)
On the inside lid of my box are the things I want to have in my head (besides my shot plan) for just these moments. They include central aspects of my shot plan (e.g., 'paint the black'), key positive words (e.g., 'smooth') and reminders that are more like mantras, such as 'One shot at a time; never give up', 'Don't count your money sitting at the table (from the Kenny Rogers song, 'The Gambler')' and my favorite, 'There are no surprises.'
Recently, I ran into one from Jeff Bezos that I'm thinking of adding to my short list: 'Gradatim Ferociter.' While it sounds like some type of dinosaur, it translates as, 'Step by step, ferociously.' For me, it is perfect because it pulls in the determination, perseverance and intensity that harness a good shot plan and good match preparation to make them withstand match pressure."