CMP's Talladega Marksmanship Park Highlights January Events
January 10, 2022
Civilian Marksmanship Program
▸
State Director
▸
Alabama
▸
CMP's Talladega Marksmanship Park Highlights January Events
TALLADEGA, Ala. – The Civilian Marksmanship Program (CMP) is kicking off the new year with some of the classic events offered each month at its own Talladega Marksmanship Park in Alabama.
Those searching for rifle opportunities during the winter months may participate in Talladega's Monthly 3×600 Match, set for Jan. 15 on Range 1, which showcases the park's versatile electronic target line. The course of fire for the 3×600 event will be 60 shots for record at 600 yards. Each string will consist of two sighting shots and 20 shots for record (the first string allows for unlimited sighters). Entry fee is $35 per shooter ($25 for juniors 18 and under).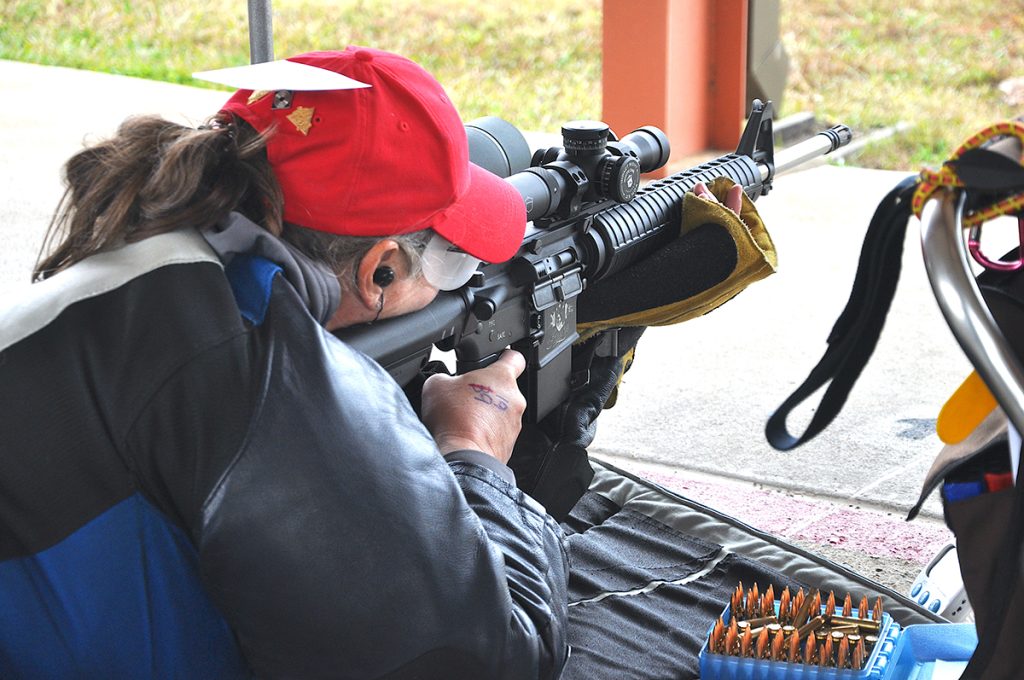 The USPSA Match will also take place on Saturday, Jan. 15. Six stages will be shot. USPSA divisions encompass 9mm, .38 cal, .40 cal and .45 cal. You will need a holster and at least 3 magazines and a mag pouch. Occasionally, some stages may involve as many as 32 rounds. They usually vary from 8-12 on the low end and 26-32 on the high end. Competitors may visit https://practiscore.com or reach out to the Match Director, Mark Hearn wmhearn@cableone.net, for more information.
Rifle enthusiasts may also return to the 600-yard Range 1 the following week on Jan. 22 to fire in the 800 Aggregate Rifle match. Competition course is 80 total record shots: 20 shots at 200 yards (standing), 20 shots at 200 yards (sitting rapid fire) 20 shots at 300 yards (prone rapid fire) in 70 seconds and 20 shots at 600 yards (prone slow fire), with two sighters at each stage. Entry fee is $50 for open competitors and $30 for junior competitors.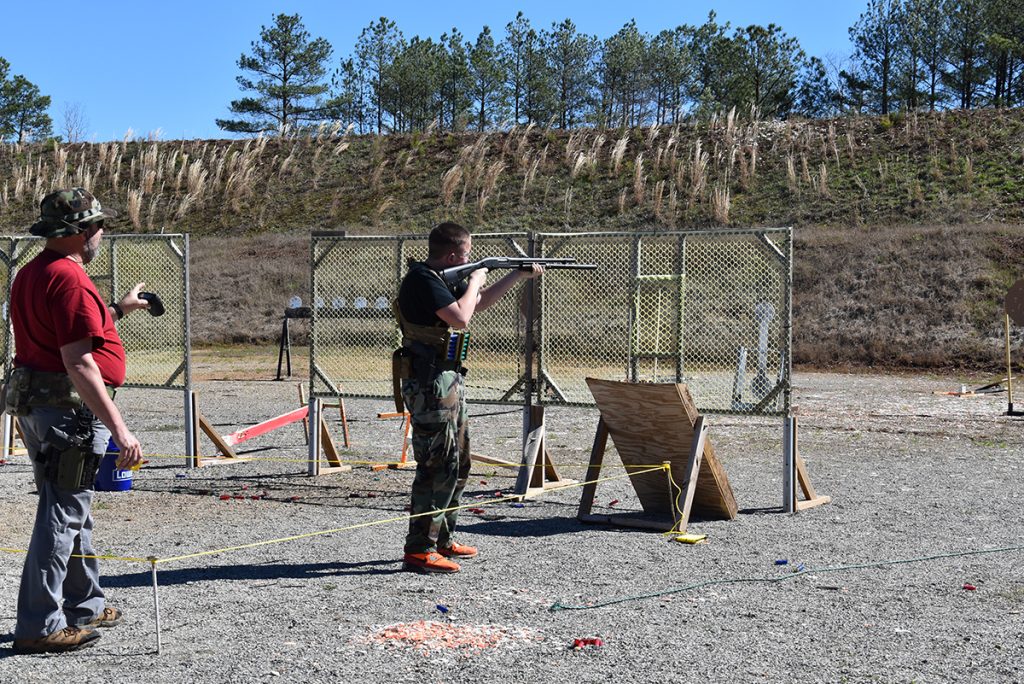 That same day, a 3-Gun Monthly Match will be held within Talladega's Action Pistol Bays, also located on the grounds. The 3-Gun is a practical shooting competition where each stage requires the competitor to use and transition between a combination of rifles, handguns and shotguns. For more information, visit 3-Gun Nation at http://3gunnation.com/news. Questions may be sent to Keegan Singleton, match director, at talladega3gun@gmail.com.
Talladega's monthly Rimfire Sporter rifle matches, which typically feature .22 caliber competition in open sights (O-Class), telescopic (T-Class) and tactical/unlimited (TU) classes, will take a break in January and February and will resume in March.
The Pizza & Pew Steel Challenge will return in 2022 on Saturday, February 5. The cost of the match will be $25.00 for your first gun and $10.00 for a second gun if you choose to shoot a second pistol or pistol caliber rifle. (.22, 9mm, .40, .45) No high powered rifles allowed in the Steel Challenge. There will be 5 stages. You will need a minimum of 150 rounds to complete the match but I recommend 200 to be safe. For more information, please contact Match Director Jon Wallace at gotacresponse@gmail.com.
Learn about all of the opportunities at Talladega Marksmanship Park by visiting https://thecmp.org/ranges/talladega-marksmanship-park/.
Monthly Thursday Specials: Receive $5 off a whole day of rifle/pistol ranges or one round of clays
First Thursday of the month: Ladies Day
Second Thursday of the month: Public Service Workers Day (fireman, police, EMTs, etc.; must present ID)
Third Thursday of the month: Military Day (retired or active duty, with ID)
Fourth Thursday of the month: College Student Day
Bring a Friend Special: Bring a new shooter and receive $5 off daily range pass or clays.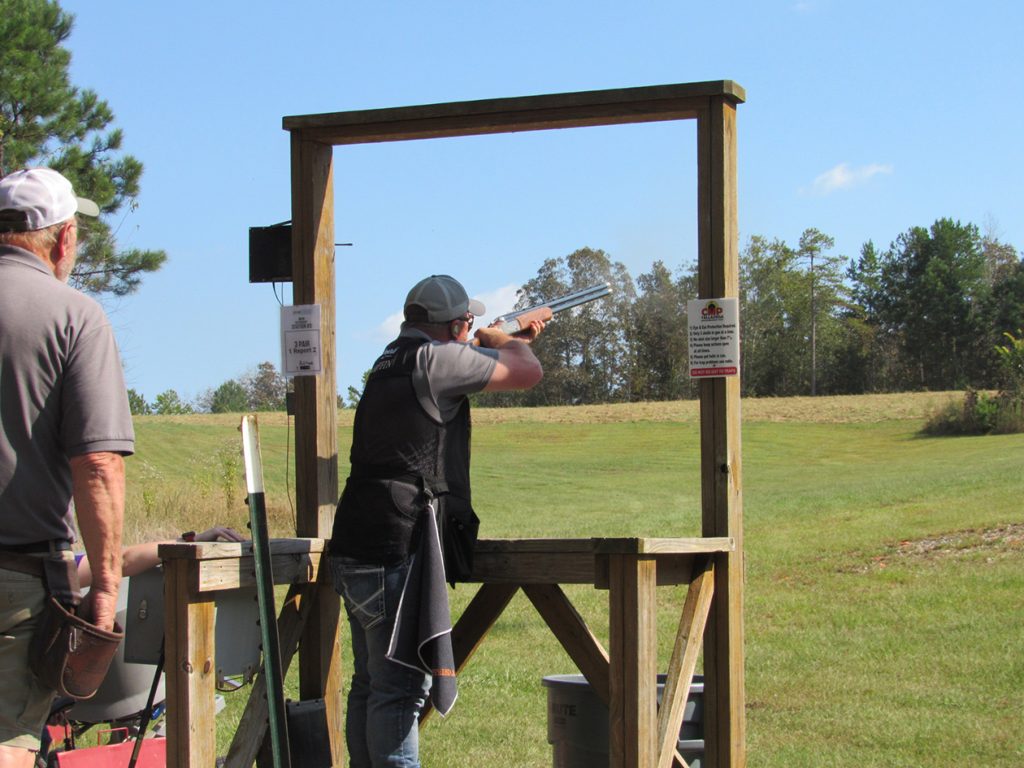 Park Hours:
Current hours for the park are Wednesday and Thursday, 11 a.m. to 5 p.m., and Friday through Sunday, 9 a.m. to 5 p.m.
Learning Opportunities:
Talladega Marksmanship Park offers Basic Rifle, Pistol and Shotgun Courses, led by CMP's Bret Lankford, training manager and chief range safety officer. Anyone interested in taking one, two or all three courses may contact Bret (blankford@thecmp.org) to learn more.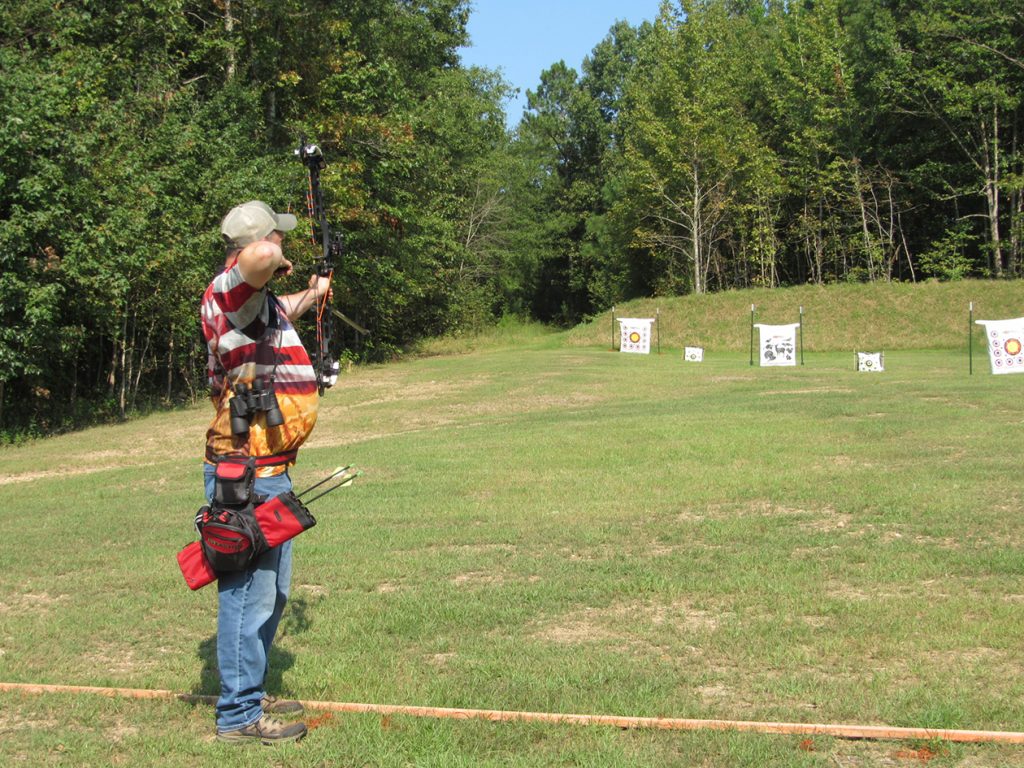 About the Talladega Marksmanship Park:
Aptly named "The Home of Marksmanship," the park is a worthy destination for firearm supporters and guests looking for practice, competition and mindful learning opportunities. Featuring CMP electronic targets and scoring monitors that can only be found at the 500-acre facility, the park regularly hosts rifle, pistol and shotgun events all year long. The CMP's Unknown Distance Range at Talladega also allows guests to practice their skills in the field of over 100 steel targets, out to 625 yards. The new 20-lane Archery Range with life-size 3D targets provides even more marksmanship fun at the Park.
The public is welcome daily, all year long, to test out their firearms or to simply take a tour of the grounds. Off of the firing line, the Club House holds a fully-stocked Pro Shop that includes an exclusive collection of rifles, ammunition, marksmanship accessories and CMP memorabilia that is always open during park hours.
See all of the upcoming Talladega Marksmanship Park happenings through the year on the CMP website at https://thecmp.org/ranges/talladega-marksmanship-park/.