CMP's Talladega 5K Range Run & 1K Fun Run Event Sets Multiple Records in 2021
October 14, 2021
Civilian Marksmanship Program
▸
State Director
▸
Alabama
▸
CMP's Talladega 5K Range Run & 1K Fun Run Event Sets Multiple Records in 2021
The Civilian Marksmanship Program (CMP) hosted its 4th annual CMP 5K Range & 1K Fun Run on Saturday, Sept. 25, 2021 – reaching its highest attendance on record. The races, open to all ages, flow through the 500 acres of CMP's Talladega Marksmanship Park in Alabama and offer a picturesque setting for the enjoyable and challenging event.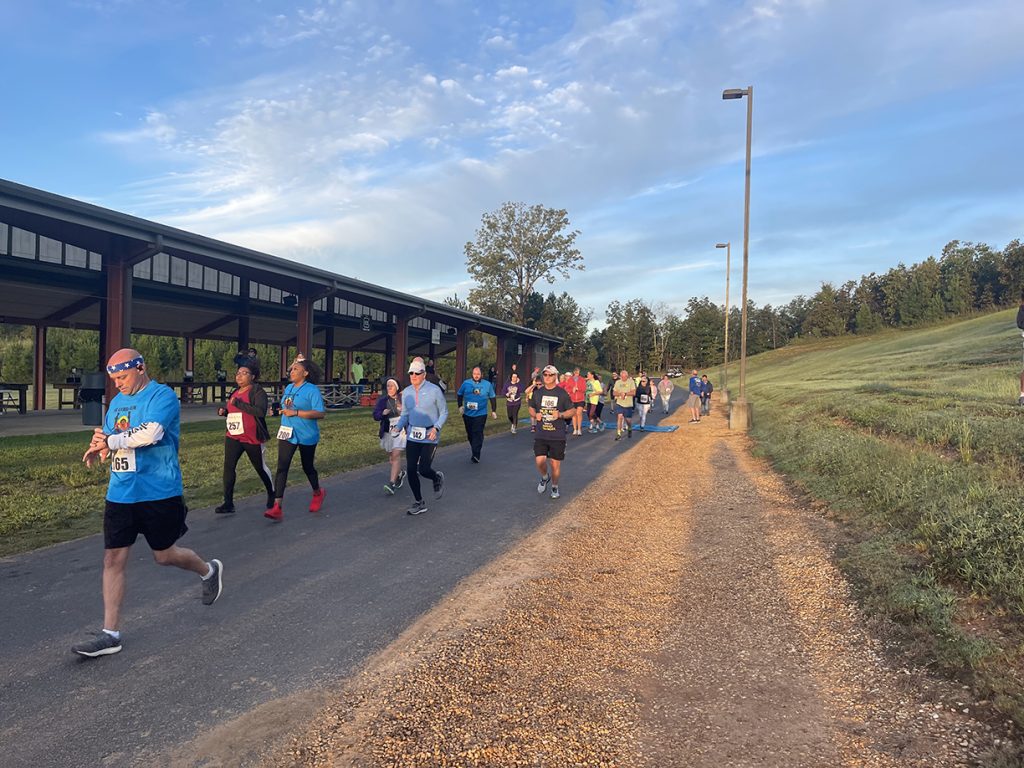 With growing popularity since its inception, the 2021 5K Range & 1K Fun Run surpassed last year's participation numbers with 144 total athletes. Those registered were evenly split by demographic at 50 percent female and 50 percent male and spanned ages 1 (pushed by her dad) to an incredible 81 years!
The top overall male and female athletes were awarded for their performances as well as leading runners from designated age groups. Winning this year's male category and finishing with a new course record was Hunter Nails, 23, with a time of 16.25.3. In the female category, Alexzandria Byrd, 16, led overall with a chip time of 23:43.9. A full list of results, including top age group performers, can be found https://thecmp.org/wp-content/uploads/2021/10/CMP-5k-2021-Overall-Age.pdf.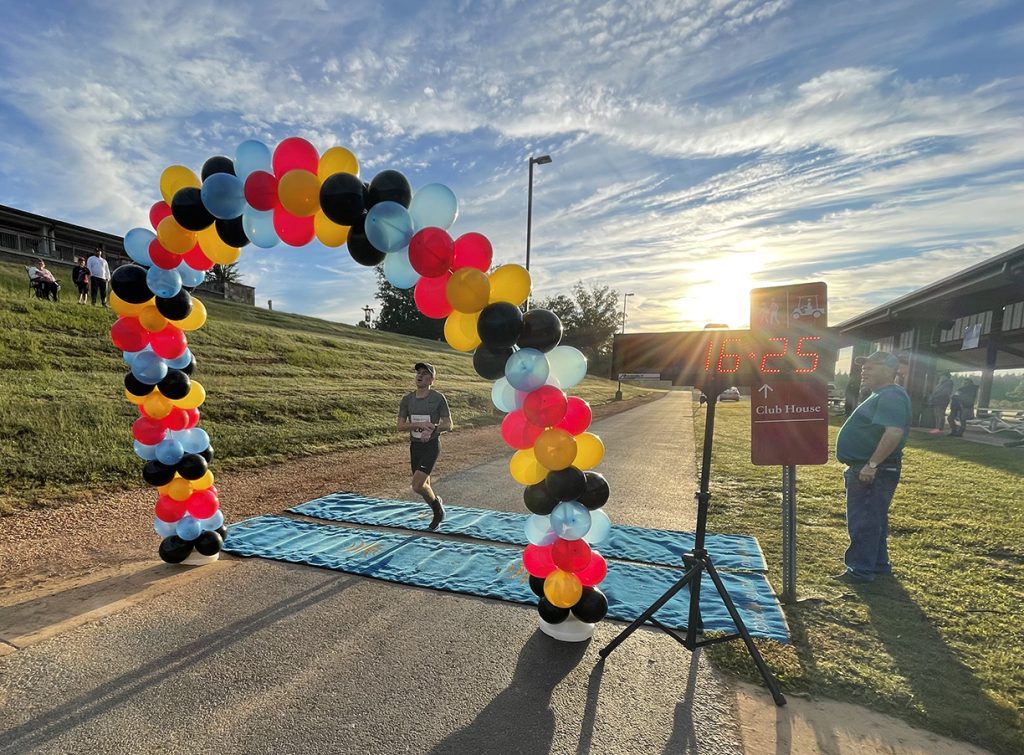 As in the past, proceeds from the 5K Range & 1K Fun Run go toward CMP youth programs and the Presbyterian Home for Children in Talladega. The CMP and Presbyterian Home for Children would like to thank all sponsors, volunteers, staff and runners for another year of exciting competition. Photos of the event can be viewed at https://cmp1.zenfolio.com/p455304635 and https://www.tentoesoutdoors.com/Browse/2021-CMP-5K-Range-Run/.
About the CMP Talladega Marksmanship Park:
The CMP Talladega Marksmanship Park, just off of I-20, is a destination for firearm supporters and those intrigued by the sport, featuring exclusive CMP electronic targets and scoring monitors. The park is open to the public every week and regularly hosts rifle, pistol, shotgun and even archery events all year long.
Off of the firing line, the Club House holds a fully-stocked Pro Shop that includes an exclusive collection of rifles, ammunition, marksmanship accessories and CMP memorabilia. Learn more about the CMP Talladega Marksmanship Park by visiting https://thecmp.org/ranges/talladega-marksmanship-park/.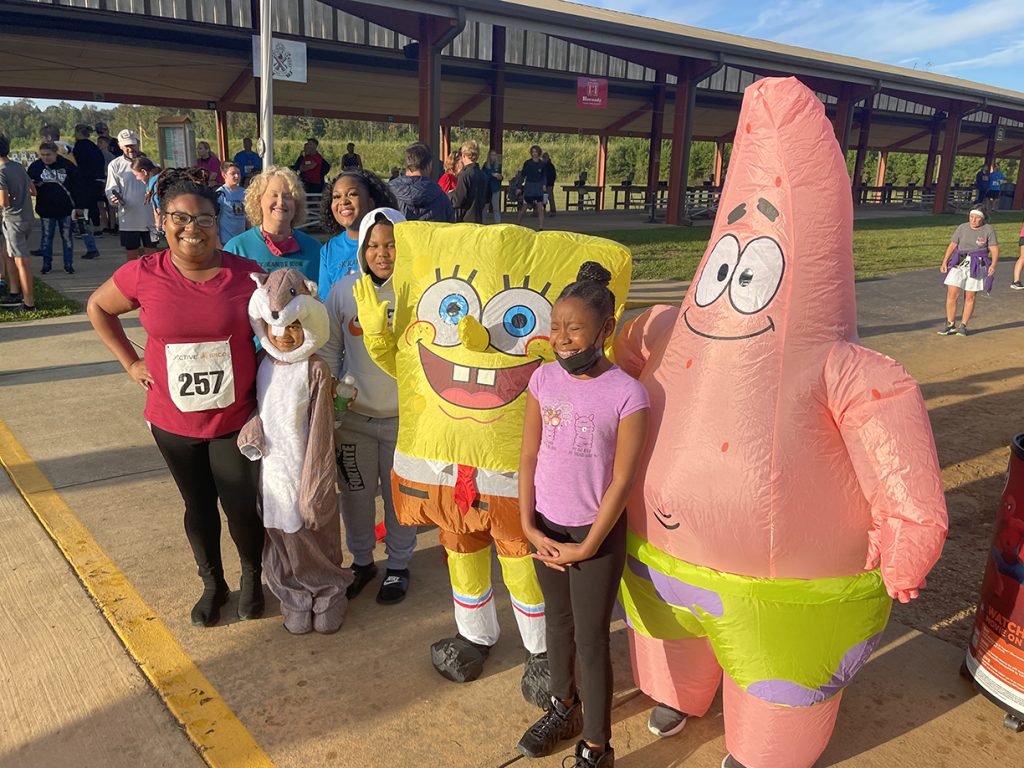 About the Presbyterian Home for Children:
Raising Hopes, Growing Confidence, & Nurturing Faith Since 1868. The Presbyterian Home for Children serves children, young adults, and families from throughout Alabama who seek healing and hope for their troubled lives. To learn more, visit https://www.phfc.org/.