CMP's Auction Site Allows Marksmanship Collectors to Browse From Home
November 2, 2020
Civilian Marksmanship Program
▸
The First Shot
▸
CMP's Auction Site Allows Marksmanship Collectors to Browse From Home
It's no secret that the year 2020 has transformed the way we do things – sometimes even keeping us from some of the things we usually enjoy. Luckily, one thing that hasn't changed is the ability to collect extraordinary and valuable marksmanship relics without ever having to step foot out the door.
The Civilian Marksmanship Program's (CMP) Auction Site, an online bidding page (https://cmpauction.thecmp.org), has been in operation since 2009. An extension of the CMP's E-store and sales, the page on CMP's website features limited items for purchase that won't be sold within the stationary North and South stores at Camp Perry, Ohio, and Anniston and Talladega, Alabama.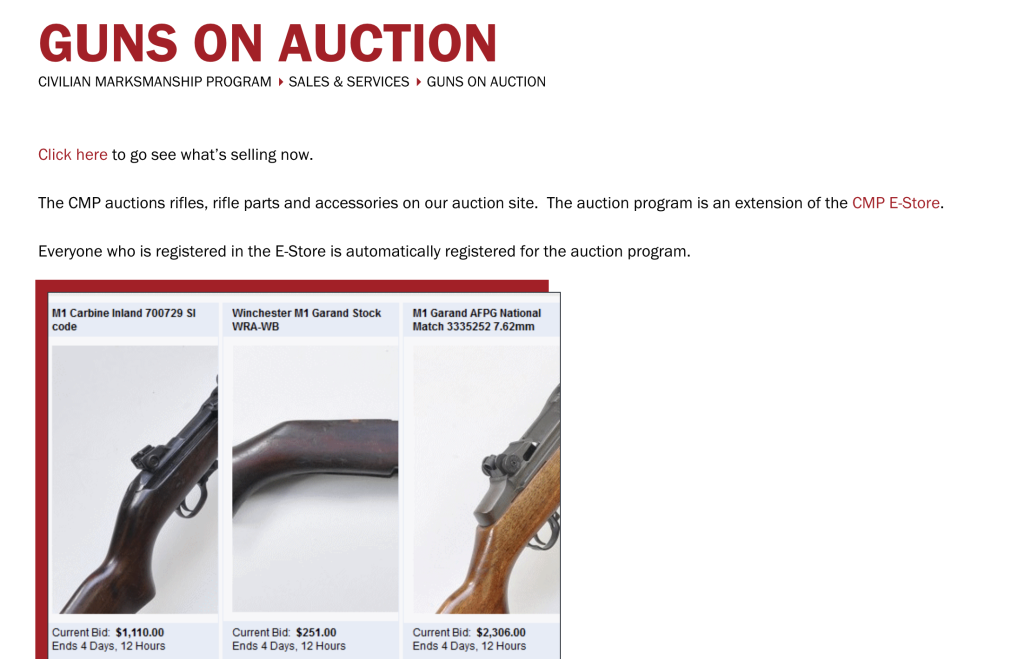 "You never know what is going to pop up on the Auction Site," said Kaylee Hayden, CMP auction assistant.
Items that can appear on the Auction Site are virtually (pun intended) unlimited, with unique rifles, pistols, rare parts and pieces selected from the CMP warehouse inventory or provided by an outside contributor.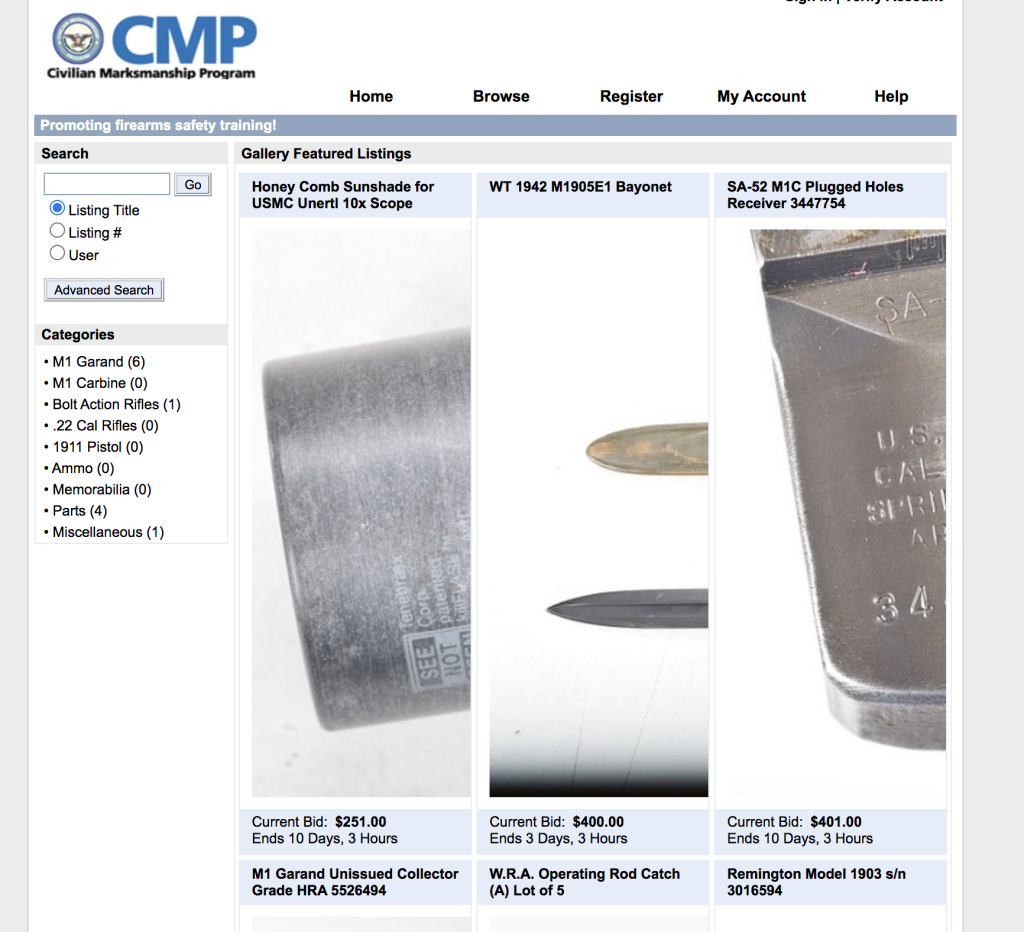 Auction items are sold "as-is," meaning rifles or parts sometimes retain fascinating stories within or even upon them – including grease or their original packaging foil. Garands used in battle, carbines, bayonets, scopes and even small rifle parts are put on the CMP Auction Site and sold to the highest bidder. Rifle conditions vary from service grade (decent, imperfect quality) to collector grade (the most pristine quality).
As a non-profit organization, the CMP uses its Auction Site as a main source of income to fund its adult and youth marksmanship programs – with over $150,000 of revenue accumulated within the last month and nearly $2 million over the last year.
Items regularly found on the site include 1911 pistol magazines, bolts, op-rods, op-rod catches, trigger groups and other parts that typically sell between $100 to $500 – with Unertl scopes and 1911 pistols tracking as some of the most popular items found on the site.
The highest item sold on the Auction Site was an XM-3 Sniper Rifle, which sold for $27,000 back in 2017. A sought-after firearm for collectors, another XM-3 Sniper Rifle recently sold for $18,502. Other uncommon bits of history seen on the site over the past year include an M1 Garand Educational Rifle and an M1 Garand/1911 Pistol combo that were comprised of the same serial number.

This M1 Garand Educational Rifle recently sold on the Auction Site.
Each item's journey begins in the Auction Room in Anniston. There, employees receive items from the warehouse and ready them to be displayed on the Auction Site – appropriately describing each component through high-resolution photos and a short, detailed description posted to the page.
New listings become active every Monday at 12:00 a.m. CST (Central Standard Time). An assortment of about 20-25 different auction items are listed each week, typically set for a bid period of two weeks (with the exception of the 1911 pistols, which are only open for one week).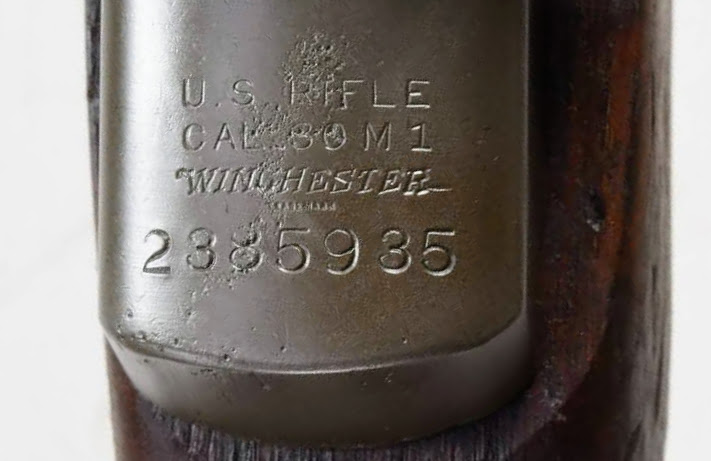 During that time, a customer who has created an account with the Auction Site is able to bid on any active listing by scrolling to the bottom of the specific item and placing a "max bid." At that point, the Auction Site will automatically bid for the customer until their max bid is met. Buyers are welcome to make offers on items until the closing second.
The highest bidder at the end of the bidding session, pending paperwork, will become the recipient of the item.
Discover items currently up for bid by visiting the Auction page on the CMP's website at https://thecmp.org/cmp_sales/guns-on-auction/. Good luck!
By Ashley Brugnone, CMP Staff Writer