CMP's 2020-2021 Top 15 Carolyn Hines Memorial Scholarship Recipients
June 1, 2021
Civilian Marksmanship Program
▸
The First Shot
▸
CMP's 2020-2021 Top 15 Carolyn Hines Memorial Scholarship Recipients
The CMP, along with the overwhelming generosity of the Garand Collectors Association (GCA), donated $187,000 in scholarship money to 153 junior student-athletes in 2021 through the Carolyn Hines Memorial Scholarship Program.
Along with the $1,000 scholarships awarded to each recipient, CMP staff and Board members chose the Top 15 who received $3,000 for their commitment to marksmanship and other outstanding accomplishments. A $5,000 scholarship was also awarded to the top overall recipient.
Here, learn more about each of the Top 15's exceptional attributes. 
Richard Block, Madison, Indiana
Richard graduated from South Ripley High School with a cumulative GPA of 3.85. He was a member of the National Honors Society, the academic team captain and was a consistent Honor Roll student. He began competing in marksmanship five years ago and was a member of the Versailles American Legion Shooting Team. Focusing on sporter air rifle, Richard was the 2021 State Legion Postal Champion and served as his team captain. He's an avid hunter and says he will always be a lover of marksmanship. Richard hopes to continue shooting in college and would one day like to compete in a biathlon.
Joseph Brennan, Cottage Grove, Minnesota
Joseph is a graduate of Saint Thomas Academy, where he finished in the top 10 percent of his Military Leadership Class. He was active in a variety of activities during his high school years, including baseball and marching/concert/pep band (percussionist). A scholastic air rifle sporter competitor for the last three years, he was part of multiple State Championship teams in CMP and NRA competitions. Joseph regularly goes shooting with his family and wants to help continue promoting the sport into adulthood. He hopes to one day earn a degree in engineering and will stay involved with the shooting while in college, whether with the school or on his own.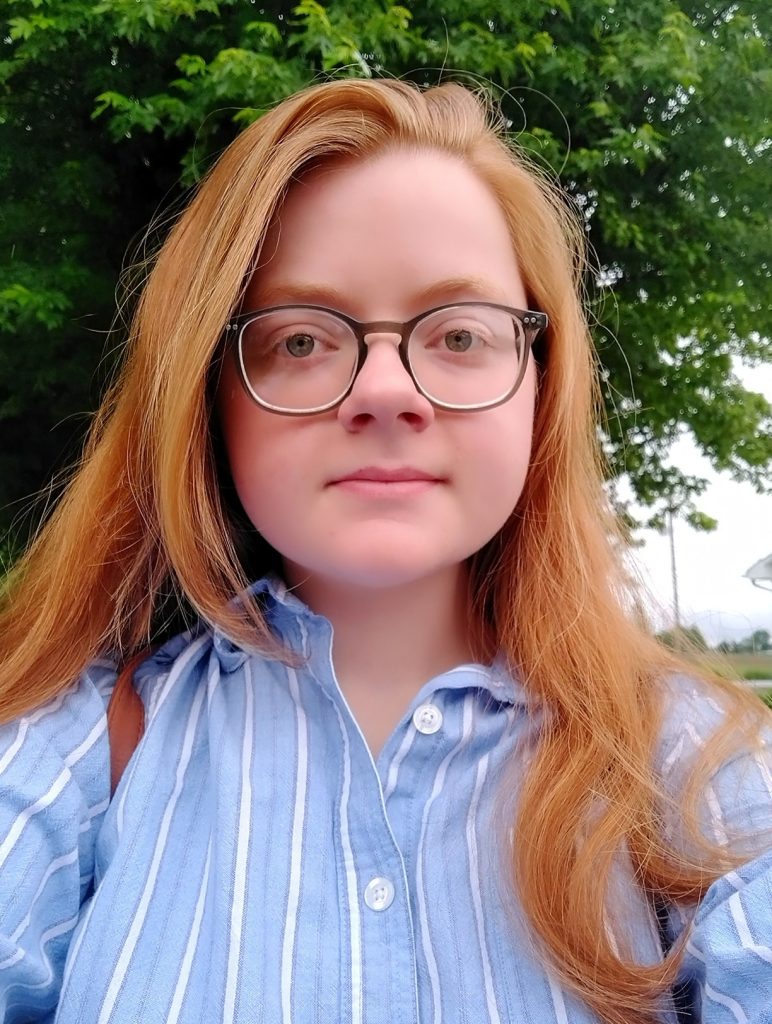 Alyssa Brewer, Preble, Indiana
Alyssa attended Bellmont High School, where she excelled academically – reaching a cumulative GPA of 4.18. She was a Youth Leadership State Ambassador, earned three Academic Varsity Letters and received College Board Rural and Small Town Recognition Program honors. While in high school, Alyssa competed on the school's air rifle team for four years. She served as the team's captain and student coach – receiving Student Coach of the Year in 2018-2019. She hopes to continue on a club shooting team while attending Purdue University, as she works toward a degree in computer engineering.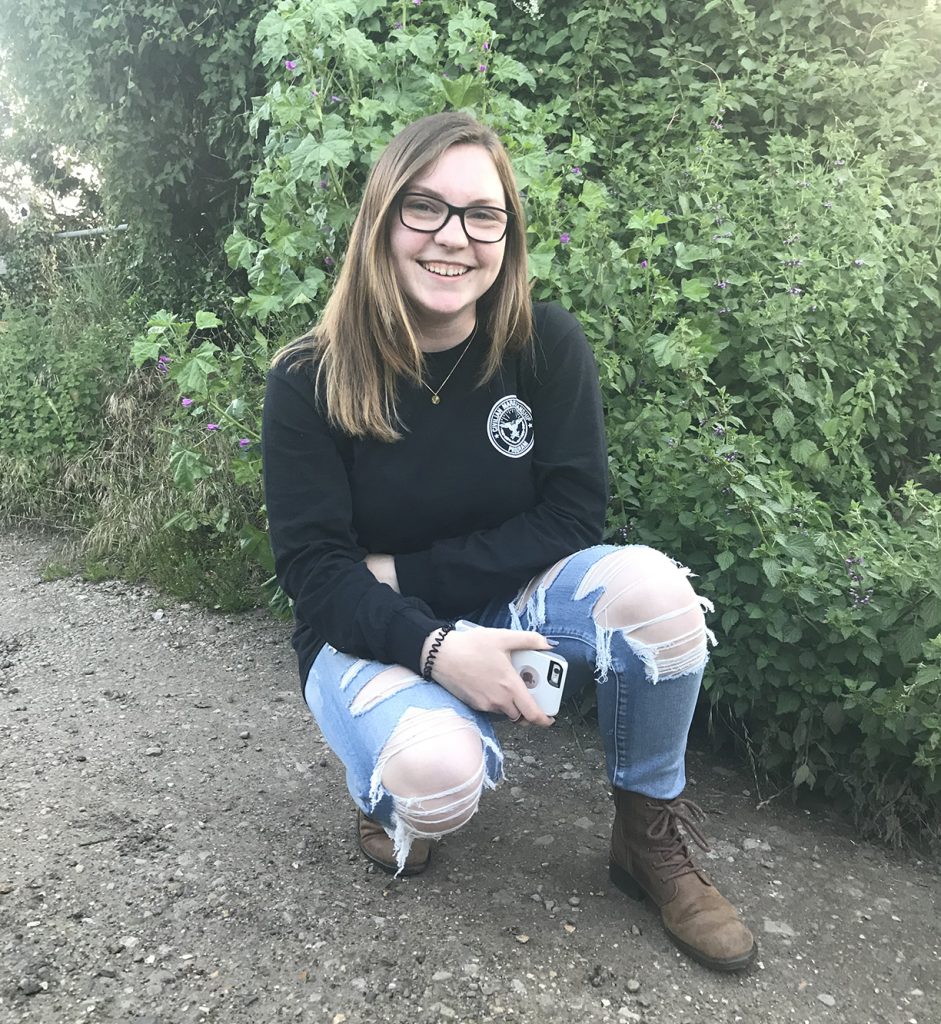 Anna Brinegar, Midlothian, Virginia
Anna was a standout student, finishing with a GPA of 4.3 and involved with band (clarinet), cross country, German Club and National Honor Society. Anna is active in her community and participates in multiple litter pickups each year. A precision air rifle competitor for three years, she was named the MVP of the Alconbury High School Marksmanship team and has recently started smallbore. Along with being a member of her school's Air Force JROTC team, she was also involved with the Patriot Shooting Club. She hopes to continue shooting in college as she works to become a marine biologist or conservationist.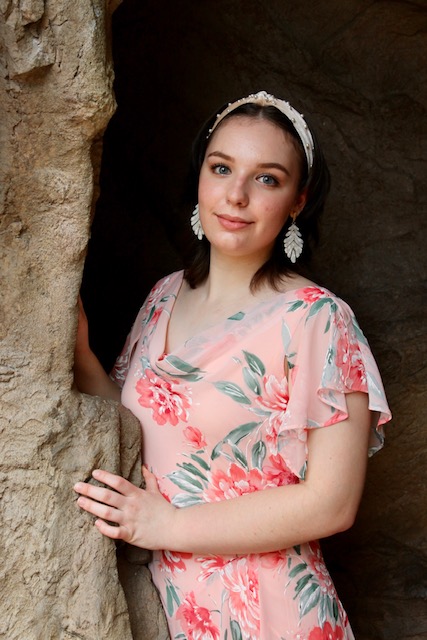 Emma Dilbeck, Oklahoma City, Oklahoma
One of three family members graduating from Mustang High School in 2021, Emma (a triplet) finished with a GPA of 3.93. She was a member of the Mustang Army JROTC sporter rifle team for two and a half years and was also an AP Scholar in the classroom. Outside of rifle, she participated in cross country (even running a half marathon in 2018), the National Honor Society, Spanish Honor Society and volunteered at a local food bank. She credits marksmanship for helping her to slow down and trust herself in life. Emma will be attending Southern Nazarene University where she'll work toward a career as a pediatric gastroenterologist.
Andrew Duryea, Crossville, Alabama
Earning an overall GPA of 4.0, Andrew mixed time between studying at Rosewood Academy and homeschooling. He has already spent much of his life involved with marksmanship, devoting the last seven years to club, 4-H and American Legion teams as an air rifle precision and smallbore athlete. Andrew has claimed several accolades over the years like a Junior Distinguished Badge and the 2021 USA Shooting Alabama State Championship title in air rifle and smallbore. He'll begin school at Murray State University in the fall and will participate as an NCAA athlete on the school's rifle team, while studying to become a veterinarian.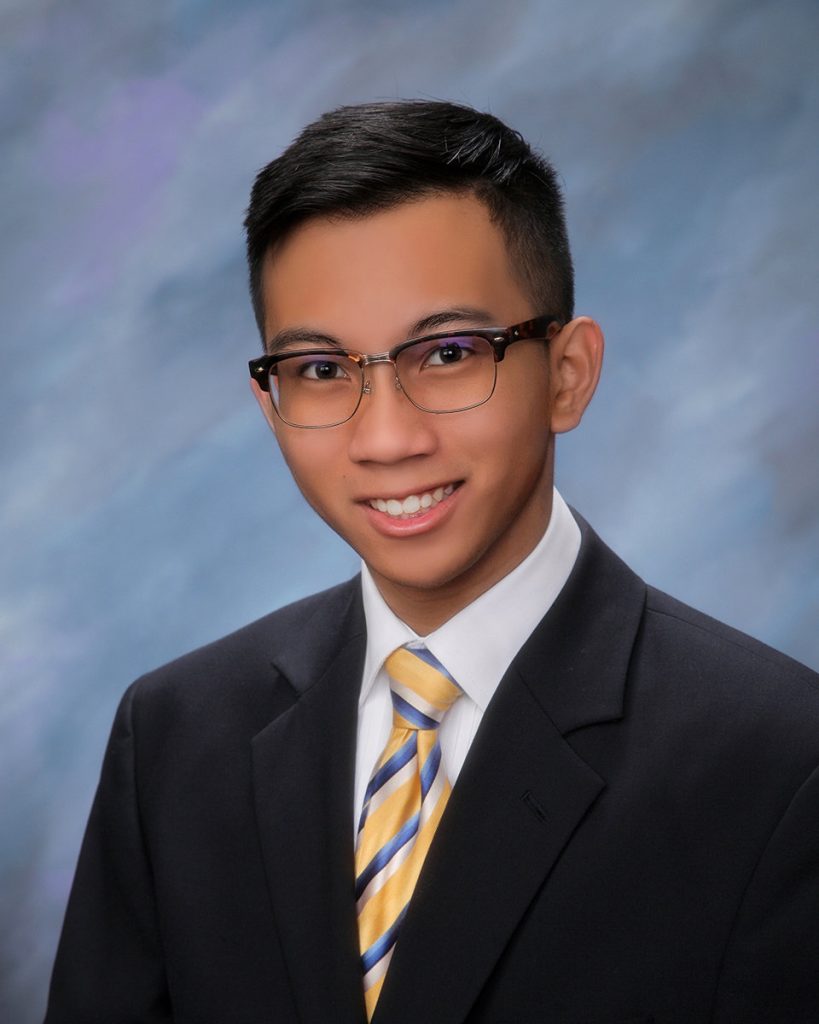 Elijah Esmeralda, Kapolei, Hawaii
Elijah graduated from Island Pacific Academy with a 4.01 cumulative GPA. Academically, he was class president his sophomore year, treasurer his junior year and was a member of the National Honor Society. He was team captain of his school's rifle team – competing in both sporter and precision air rifle over the last four years. Elijah said being a part of a riflery team has taught him leadership skills and concentration. He plans to continue marksmanship while in college, even if it means starting his own team. For his future, Elijah would like to earn a doctorate degree in chemical engineering.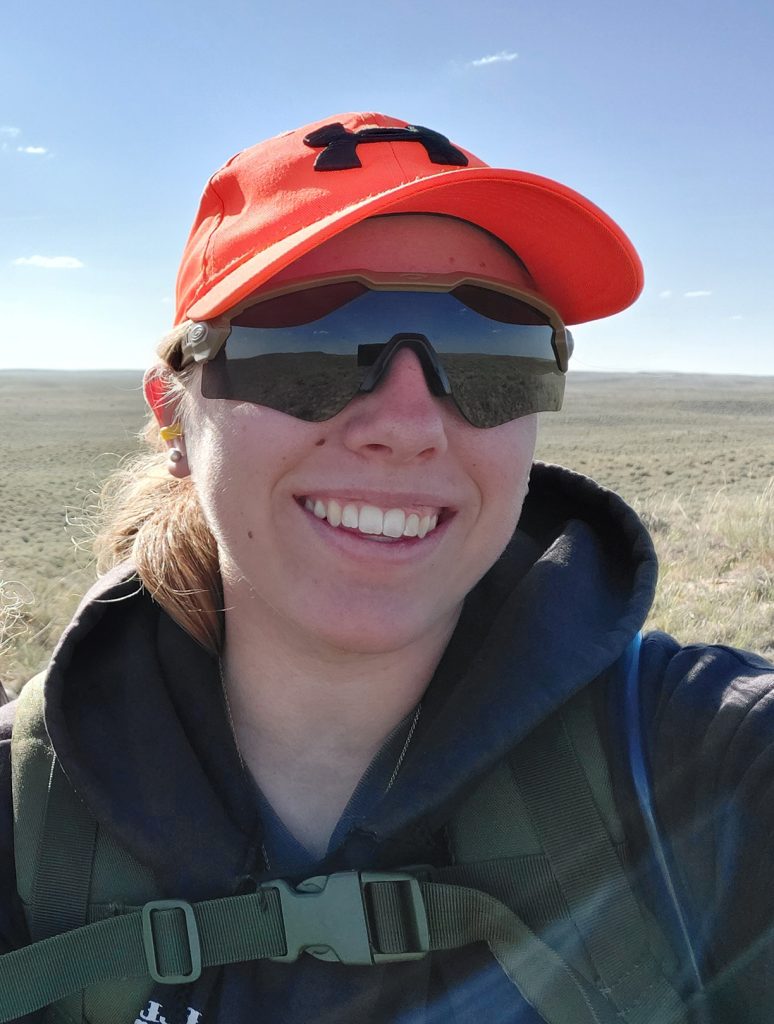 Hailey Forar, Littleton, Colorado
Hailey is a recent graduate of Mullen High School, with a cumulative GPA of 4.14. She's been a part of marksmanship for the last nine years – a pistol and rifle athlete with the Jefferson County 4-H Achievers Club, where she is a youth leader. She has also been involved with archery and shotgun. She credits the sport of shooting as a significant part of who she is as a person, saying she can't imagine life without it. For her future, Hailey will be attending Norwich University and would one day like to have a military career in the Air Force as a sniper or within cybersecurity.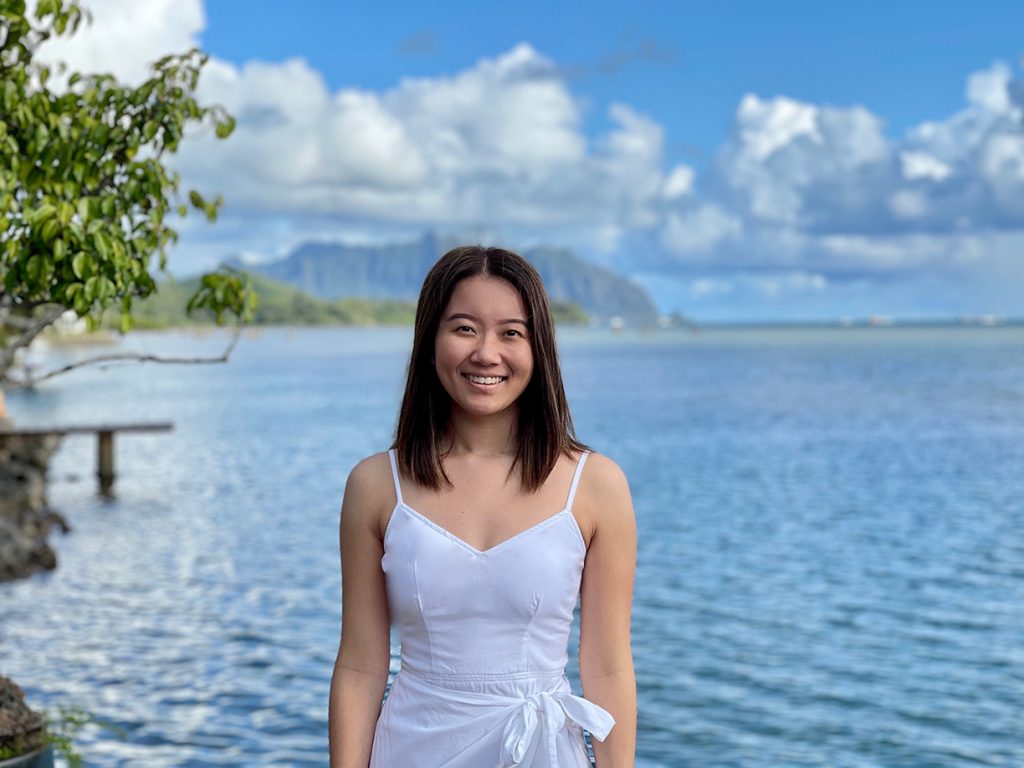 Mindy Higa, Kaneohe, Hawaii
Mindy attended the Mid-Pacific Institute, where she earned a 3.941 GPA and a place on the Honor Roll, National Society of High School Scholars and the President's List. She was also involved with Interact Club, Red Cross Club, Civil Air Patrol and was the vice president of the Japanese Club. Mindy has been a part of her school's rifle team for the last four years and served as team captain of both the Varsity Girls Sporter Team and the Mixed Precision Team. Next school year, she'll be attending the University of Oregon and the Lane Community College Professional Flight Program to work toward a career as a commercial airline pilot or an aviation lawyer.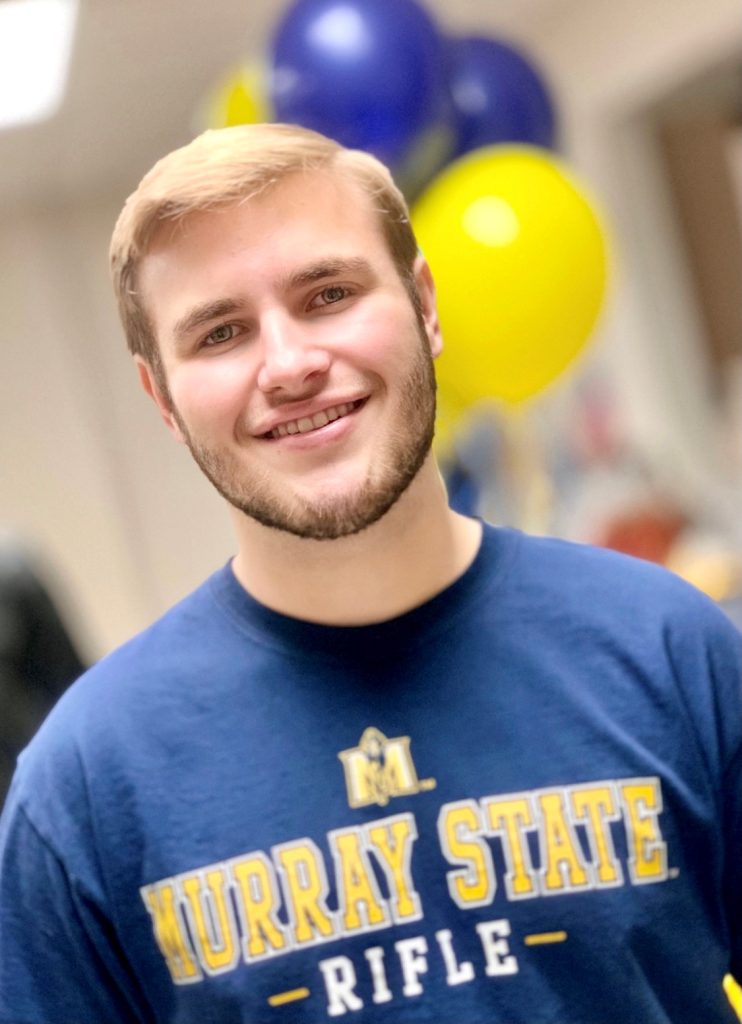 Zachary Jackson, Madison, West Virginia
Zachary was a student at Scott High School, where he finished with a 4.0 GPA. He earned a place on the Honor Roll list from Pre-K through graduation and was also a member of the National Honor Society. Zachary has been involved with smallbore and air rifle through his local club (the Putnam County Gun Club) for the last six years. He also volunteers at junior camps, where he advocates gun safety and recruits new lovers of marksmanship. Zachary has committed to Murray State University, studying pre-med, and will compete on the school's NCAA rifle team.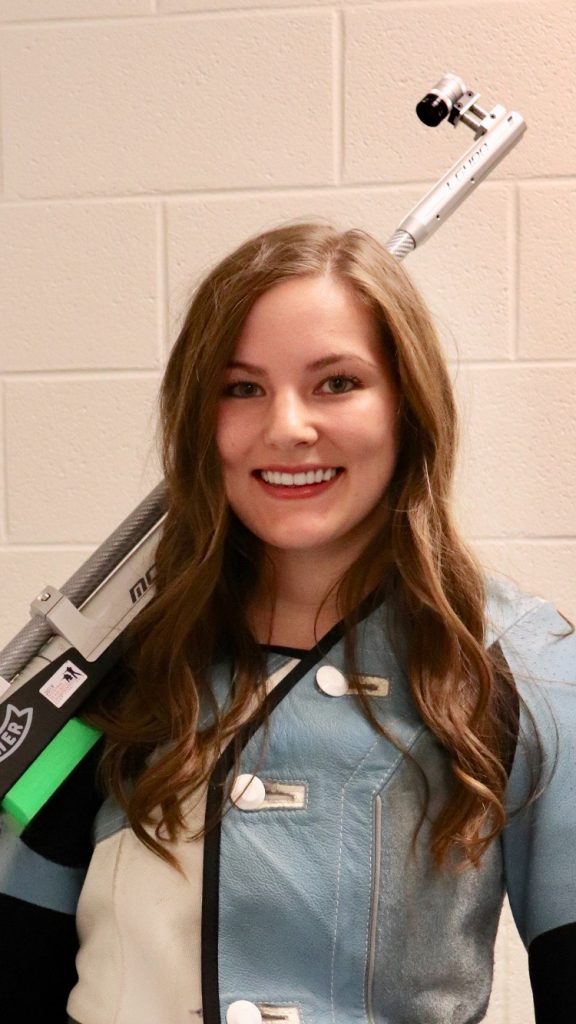 M'Leah Lambdin, Colorado Springs, Colorado
M'Leah graduated from Coronado High School with a GPA of 4.2. In school, she was a member of the National Honor Society, Workforce Industry Training and was her platoon commander. She was also active in community service. M'Leah has been involved in marksmanship for four years as part of high school, club, 4-H and American Legion teams and earned a Junior Distinguished Air Rifle Badge. She was the Colorado State Standing Champion in 2020 and earned the title of Colorado State 3P Champion in 2020 and 2021. She enjoys mentoring and coaching younger athletes and hopes to one day become a youth coach. M'Leah will be attending the University of Mississippi, where she'll compete on the NCAA rifle team.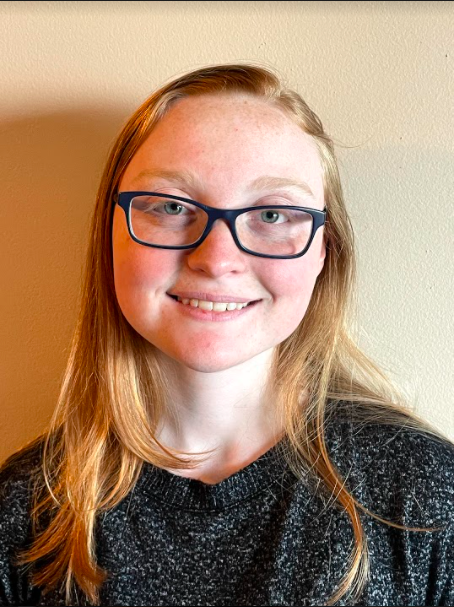 Clara Lowe, Halifax, Massachusetts
Clara studied at Silver Lake Regional High School, where she was on the Academic Honor Roll, earned a 4.3 GPA, leadership service recognition in the school choir and was acknowledged for he excellence in computer applications. She also participated in volunteer service around her community. Clara has been involved with marksmanship for the last four years as a member of the Taunton Marksmanship air rifle and smallbore teams. She is a two-time USA Shooting Massachusetts State Champion and earned gold medals in smallbore competition. In the fall, Clara will attend West Virginia University, with the hopes of competing in rifle. She'll also be working toward a career as a forensic chemist.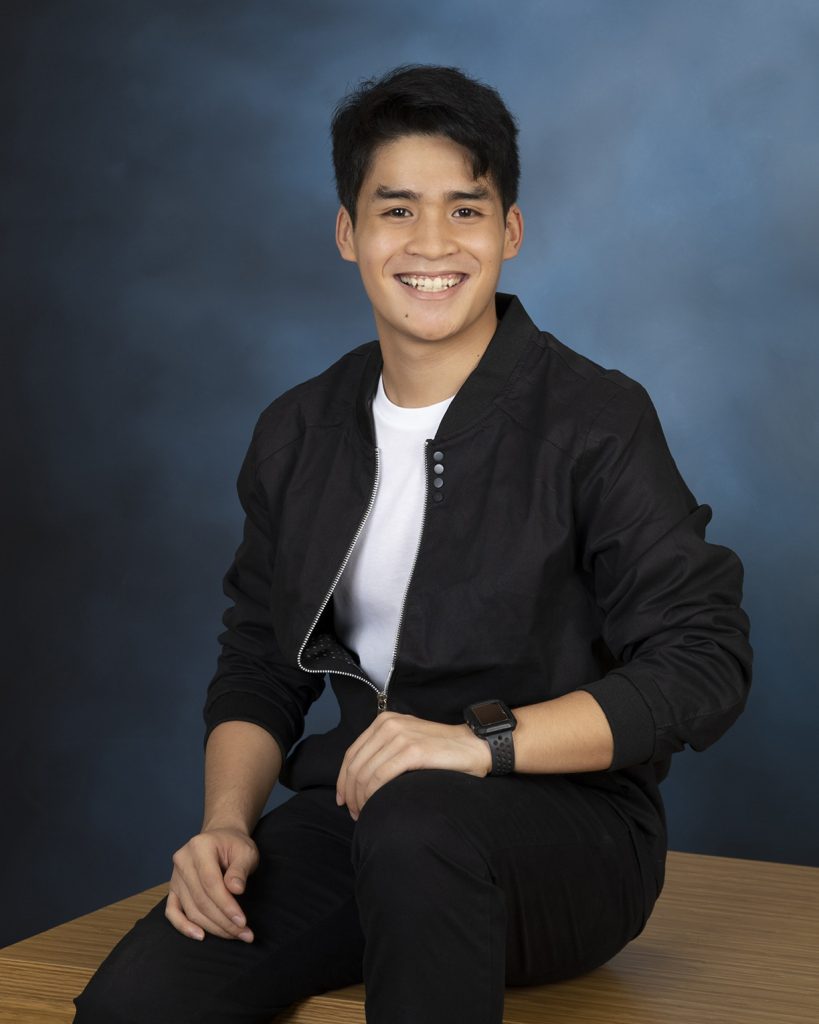 Brandon Lum, Kaneohe, Hawaii
Brandon is a graduate of the Mid-Pacific Institute, where he earned a cumulative GPA of 4.383 and was an Honor Graduate and member of the National Honor Society. He earned several academic awards, like the Dartmouth Book Award for intellectual leadership and the Na Ohana Pueo Award for excellence (nominated by faculty members). Brandon has been competing in marksmanship for the past four years on his school's air rifle sporter and precision teams, though he has been involved with the sport his entire life. He hopes to one day become a high school or collegiate coach after completing education at the University of Rochester, where he'll study to become a biomedical and materials engineer.
Jacob Vaagen, Devils Lake, North Dakota
Jacob is a recent graduate of Devils Lake High School, earning a GPA of 4.0 as well as All-State academic and student of the year honors. He also served as his class vice president. Jacob was well-rounded in activities, with participation in cross country, track and field, band, choir and DECA (where he also served as vice president). He's been involved with marksmanship for the last 10 years as an air rifle sporter/precision, smallbore, rifle and highpower athlete on club and 4-H teams. He was the 2020 North Dakota State Junior Olympic smallbore and air rifle champion and was also the North Dakota 4-H sporter air rifle champion in 2019 and 2020. He also coaches younger 4-H programs. Jacob plans to attend North Dakota State University to earn a degree in civil engineering.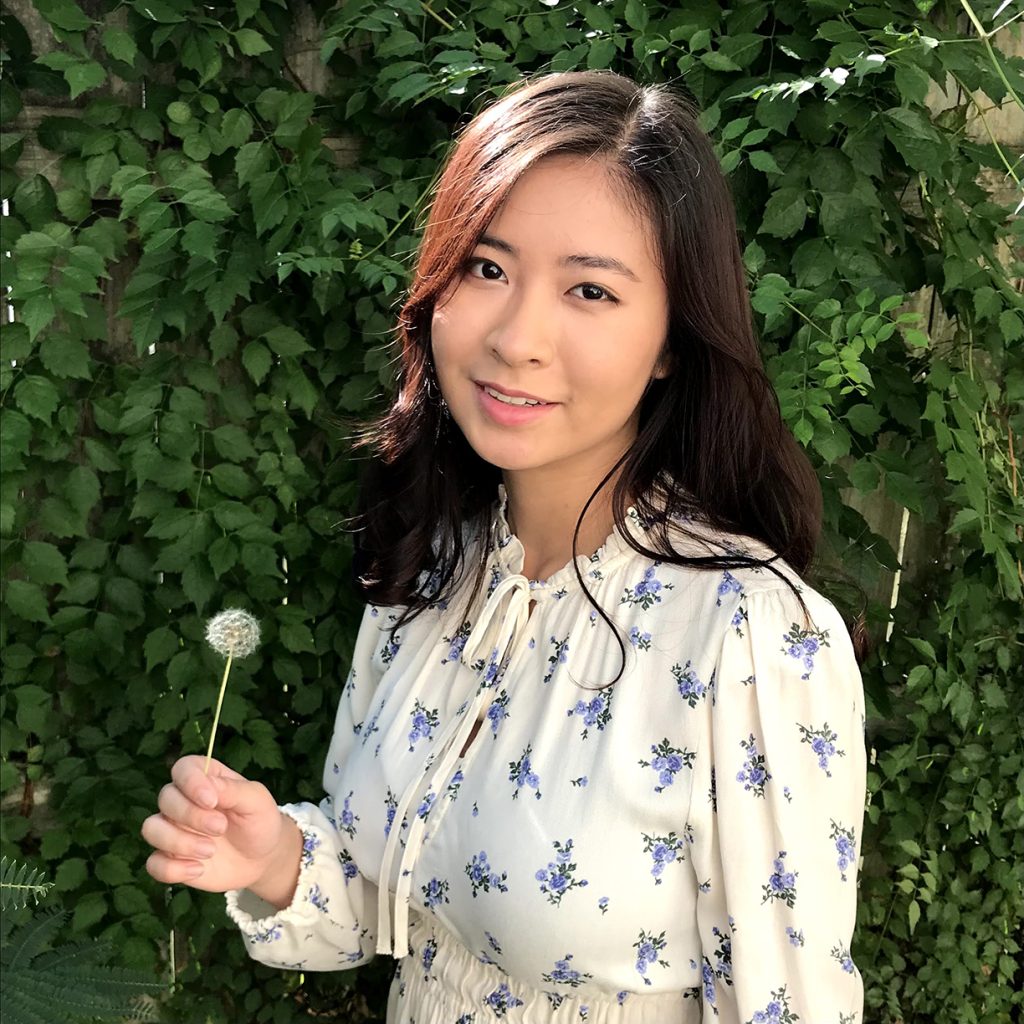 Danielle Vigil, Yorktown, Virginia
Danielle graduated from Tabb High School with a 4.2 GPA. Academically, she was a member of the National Honor Society, DECA, National English Honors Society and Mu Alpha Theta. She was also involved in Beta Club, Key Club, Civil Air Patrol and served as Cadet Commander for over a year. Danielle has been competing in marksmanship for three and a half years on American Legion and 4-H teams as a member of the Patriot Shooting Club of Virginia, where she was named team captain. An organizer of air rifle and smallbore events in her area over her career, Danielle will continue competing as an athlete on the Morehead State team, with the hopes of qualifying for the NCAA Championships and eventually becoming a graduate assistant. She will be working toward a career as a doctor of physical therapy.
Top Recipient: Scott Rockett, Cary, North Carolina
Scott was chosen as the 2021 Top Scholarship Applicant by members of the CMP Scholarship Committee. He graduated from Crossroads Flex High School with an overall GPA of 4.39. He was the student counsel treasurer, student ambassador of his school and captain of the rifle team. Scott also organized charity projects and has raised donations for the homeless. Scott has been involved with marksmanship for almost a decade and has been a member of his high school team as well as his local club, 4-H, American Legion and Boy Scouts precision air rifle, smallbore and rifle teams. He earned his Junior Distinguished Badge in air rifle and placed at several national-level and World Cup events over his career. Scott will join the U.S. Air Force Academy rifle team as he studies aerospace engineering. His other ambition is to one day compete on the U.S. Olympic team.