CMP Welcomes Two New State Directors: Oklahoma and Illinois
December 20, 2022
Civilian Marksmanship Program
▸
State Director
▸
Illinois
▸
CMP Welcomes Two New State Directors: Oklahoma and Illinois
The Civilian Marksmanship Program (CMP) would like to announce the addition of two new assisting State Directors: Rachael Miller-Lansdown and Master Chief Dan Hackstein (United States Navy, retired). Miller-Lansdown will be joining current Oklahoma State Director George Tabor, while Hackstein will team up with Illinois State Directors Tina and Raymond Odle.
The CMP State Directors are representatives who help boost marksmanship programs by providing leadership, resources, program information, coordination, networking, motivation and publicity for marksmanship activities within their respective states.
Rachael Miller-Lansdown – Oklahoma State Director:
Rachael Miller-Lansdown lives in Jenks, Okla. She began in highpower service rifle around nine years ago with her husband, Allen. Her first competition experience was at CMP's Oklahoma Travel Games where she fired in the Garand/Springfield/Modern/Vintage Military (GSMM) matches. She has since collected several marksmanship achievement pins and even made the Congressional 30 at the Talladega 600 Match.
She currently oversees the CMP Highpower Across the Course Matches at nearby Red Castle Gun Club and has completed the first level of Range Officer certification.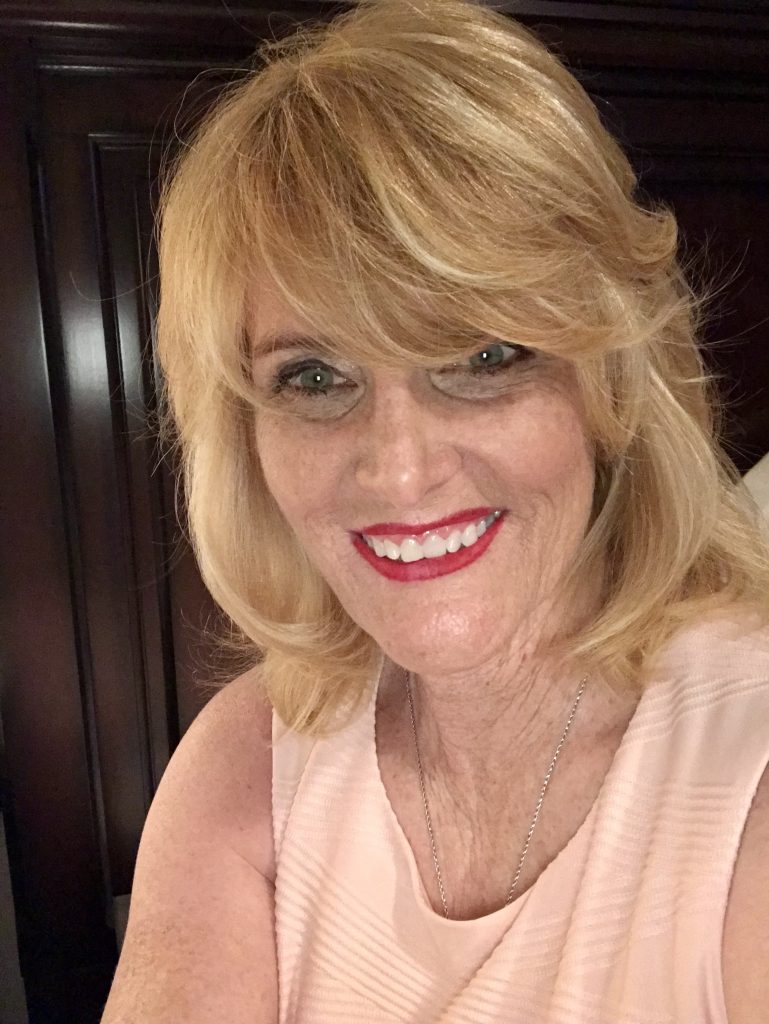 "I really have a desire to see shooting sports continue to grow and to see women and more young people enter the shooting sports," she said on becoming a CMP State Director.
"The Civilian Marksmanship Program has been such a welcoming community for me as a female athlete, from the beginnings, even with not having any previous knowledge concerning marksmanship shooting," she went on. "CMP events and matches have also provided a sport that my husband and I can compete together. This is what we do together – shooting."
Miller-Lansdown and Allen have been married almost 14 years. The couple share two bonus-children and a daughter-in-law. Outside of marksmanship, Miller-Lansdown loves the outdoors and outdoor activities, sports (especially football), travel, rodeo, cooking, cooking on my grill, old movies and reading.
Master Chief Dan Hackstein – Illinois State Director: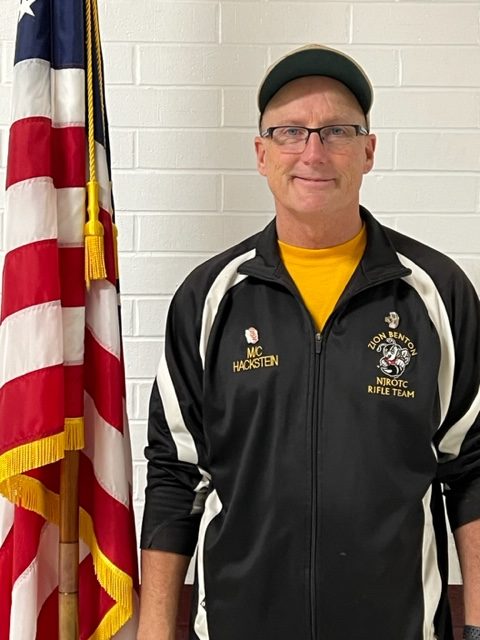 Master Chief Dan Hackstein is from Zion, Ill. As coach of the Zion-Benton Navy JROTC Rifle Team, he's a certified JMIC Marksmanship Instructor and Master Instructor as well as an air gun armorer. With Zion-Benton, Hackstein has earned eight Navy JROTC Championship titles and two CMP National Championship titles, among other accolades.
"In my 20 years of being a marksmanship coach at Zion-Benton Township High School, this has become a passion of mine," he said of marksmanship. "I've worked very hard to get to the level of where I am now. I coach and spend countless hours at Zion-Benton, practicing and taking my cadets to many competitions for these opportunities – many once in a lifetime."
He continued, "I want to pass on all the knowledge I've obtained to the coaches in my state, with the hope they'll become better at what they do and get their teams more involved."
As a CMP State Director, Hackstein says he is ready to do whatever it takes to help units in Illinois get more involved, obtain more equipment, participate in more competitions and answer any questions they may have.
"Most importantly, be there for them if they need anything," he added.
In his personal life, Hackstein has two children (Ryan, 38, and Melissa, 37), and loves hunting, fishing and playing any sport in existence.
Learn more about Rachael Miller-Lansdown and Master Chief Dan Hackstein as well as all the CMP State Directors through our website at https://thecmp.org/training-tech/state-director/.
Current CMP State Director Openings: The CMP is currently taking applications for the following states: Delaware, Maine, Nevada, Tennessee, Vermont and Washington. For more information on requirements on applying for a State Director position, visit https://thecmp.org/training-tech/state-director/ or contact Sylvia at (419) 635-2141, ext. 726 or emailsschoewe@thecmp.org.