CMP Welcomes Industry Leaders at Inaugural Shooting Sports Showcase
April 5, 2021
Civilian Marksmanship Program
▸
The First Shot
▸
CMP Welcomes Industry Leaders at Inaugural Shooting Sports Showcase
TALLADEGA, Ala. – On Monday, March 8, 2021, the Civilian Marksmanship Program's Talladega Marksmanship Park in Alabama played host to the inaugural Shooting Sports Showcase – a private event designed for marksmanship wholesalers, dealers and media members to come together in observation of the trailblazing efforts emerging within the industry's world today.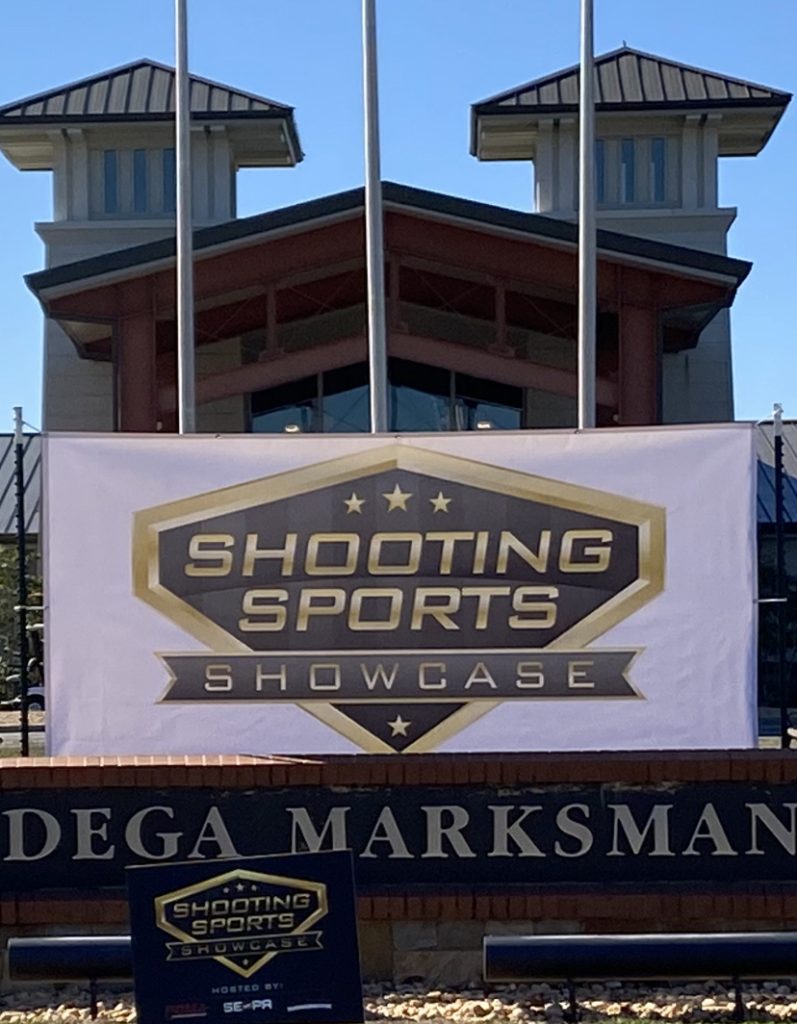 The day of promotion and fellowship was jointly hosted by the Professional Outdoor Media Association (POMA), the Southeastern Outdoor Press Association (SEOPA) and the National Association of Sporting Goods Wholesalers (NASGW).
The idea of the Shooting Sports Showcase arose when Greg Raines, CMP's business development manager, collaborated with Lisa Snuggs, executive director of SEOPA, and Thomas MacAulay, executive director of POMA, to create a space where outdoor media members could witness and discuss current industry trends.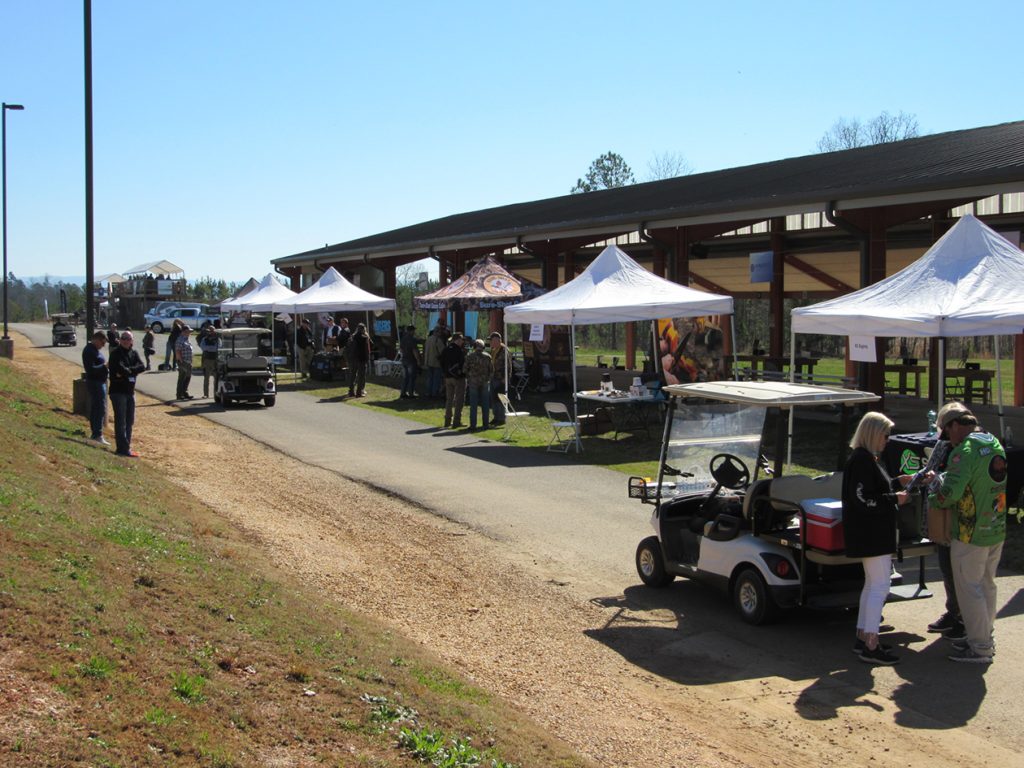 What started as a small group of media writers simply touring Talladega Marksmanship Park morphed into what became the expansive Shooting Sports Showcase. Over 200 individuals attended the event, with 30 exhibitors and media groups sprinkled over the grounds.
Not only did the day successfully fulfill its purpose of intermingling hundreds of industry professionals, but it also gave them a personal, in-depth look at CMP's own Talladega Marksmanship Park and its offerings.
"This was a GREAT event," said Greg Raines. "Most of the people attending had never seen or heard of the CMP Talladega Marksmanship Park, so we were happy to be able to show off what we have here."
"Needless to say, they were blown away by what they saw," he added.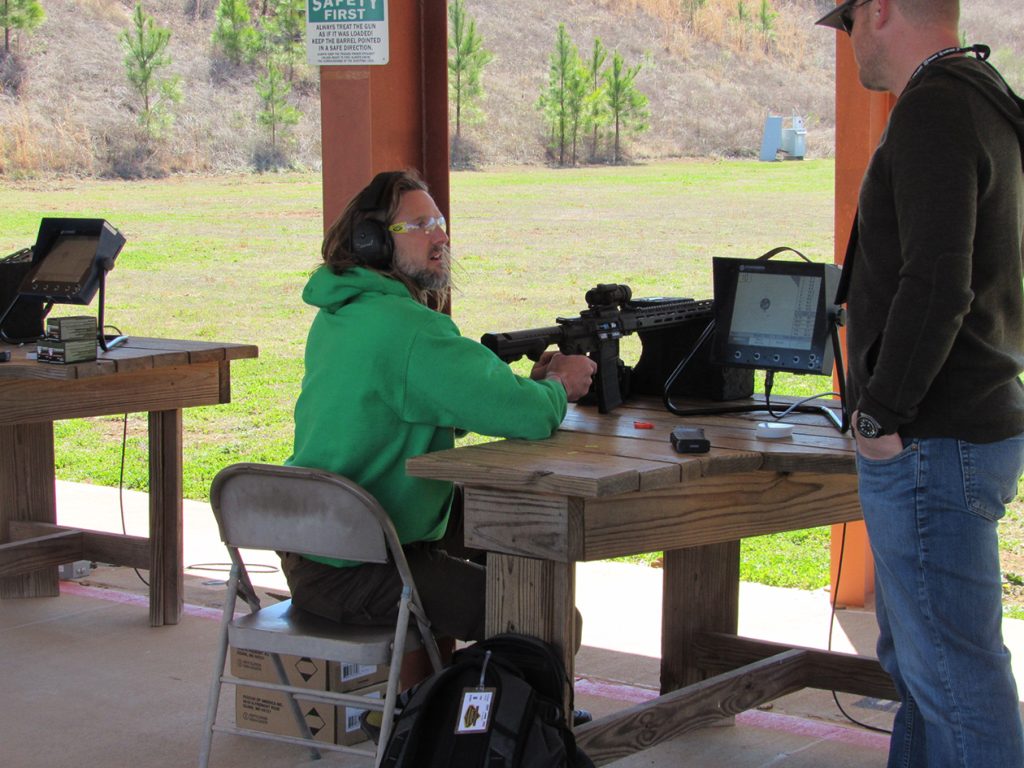 Talladega's 500 acres was the ideal setting for the event – allowing ample space for social distancing while also introducing commercial leaders and media members to the various rifle, pistol and shotgun ranges located throughout the facility.
The event began Monday morning at 9 a.m., with exhibitor tents lined along the Unknown Distance range, 100-yard rifle range, multi-purpose pistol range and action pistol bay areas. An area deemed "Tent City" blanketed the CMP's crowning John C. Garand 600-yard range as visitors entered the Park.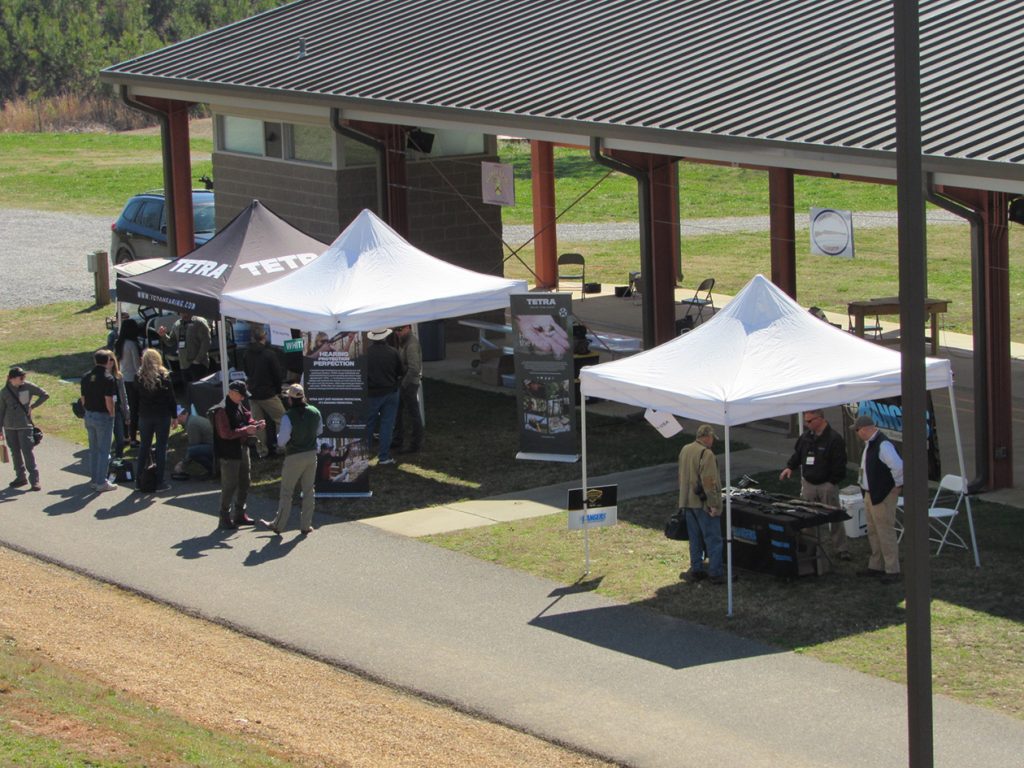 Guest exhibitors like TETRA Hearing, Bowden Tactical, Leupold, Savage Arms, Otis Technology, Century Arms and several others were able to show off their new products and attractive, groundbreaking accessories through tangible demonstrations on the firing line. The hands-on, interactive approach to industry advancements, such as innovative hearing protection, dry-fire training devices, Bluetooth scopes and so much more, gave media representatives a true preview into the future of marksmanship technology while standing within the grounds of what is often recognized as one of the most state-of-the-art facilities in the United States by those who have personally experienced it.
"Everyone I talked to, and I talked to every exhibitor, were overjoyed at Talladega Marksmanship Park itself and our staff," Raines admitted.
With the overwhelming success of the opening Shooting Sports Showcase in 2021, the partnership of SEOPA and POMA has already marked the event on next year's calendar, with a bonus day on the schedule and again set at Talladega Marksmanship Park, March 14-15, 2022.
"We plan on having an even bigger group next year, to include shotgun companies and many others," Raines said, excitedly. "This was a great event to show what the 'Home of Marksmanship' really is, and we have it here in Talladega, Alabama."
About Talladega Marksmanship Park:
The CMP Talladega Marksmanship Park, "the Home of Marksmanship," is a safe, exciting destination for marksmen and those aspiring to be marksmen – featuring CMP electronic targets and scoring monitors that can only be found at the 500-acre facility. The Park, which contains an Unknown Distance Range, 600-yard highpower range, action pistol bays and shotgun fields among several other opportunities, is open to the public every week and regularly hosts events all year long.
Off of the firing line, the Club House holds a fully-stocked Pro Shop that includes a collection of rifles, ammunition, marksmanship accessories and CMP memorabilia.
For more information on the CMP's Talladega Marksmanship Park, visit the CMP website at https://thecmp.org/talladega/.
– By Ashley Brugnone, CMP Staff Writer