CMP Welcomes Disabled During Second Annual Ohio Day at the Range
September 16, 2015
Civilian Marksmanship Program
▸
The First Shot
▸
CMP Welcomes Disabled During Second Annual Ohio Day at the Range
By Ashley Brugnone, CMP Writer
CAMP PERRY, Ohio –The second annual Ohio Day at the Range and Outdoor Adventure Fair once again welcomed people with disabilities to participate in educational, hands-on outdoor opportunities in an attempt to open their eyes to what can be possible for them and their families. Last year, over 400 attended the event, held at Camp Perry, Ohio, with even more participation at this year's Fair.
Along with the blustery winds off of Lake Erie, stories of inspiration swept the grounds of Camp Perry as those with mental and physical disabilities walked, wheeled and laughed beside one another through a mix of activities – including fishing, archery, bocce ball, horseback riding and cycling.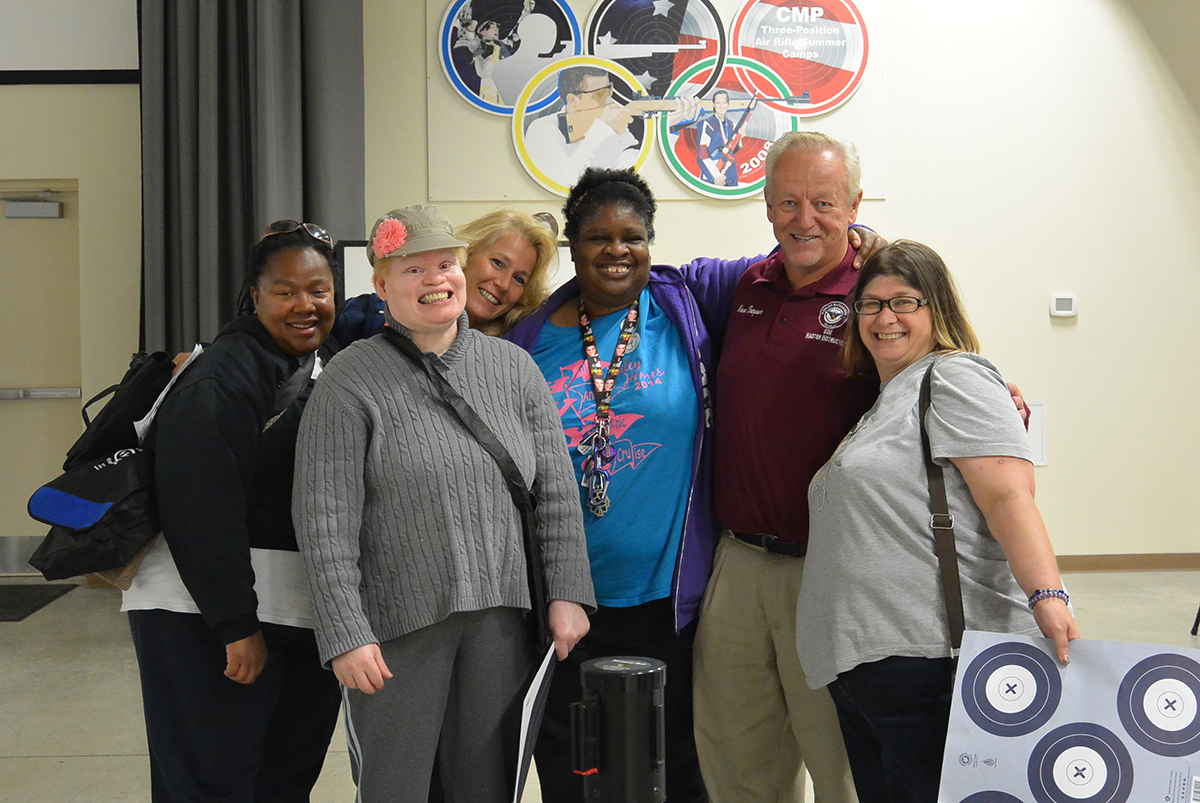 The Civilian Marksmanship Program (CMP) took part in the event by lending its state-of-the-art Gary Anderson CMP Competition Center air gun range to guests for air rifle and air pistol firing. Many were grateful to give their sons, daughters, relatives and friends the opportunity to do something they thought they never could before – shoot.
Laura Calcutta from Kettering, Ohio, returned to the Ohio Day at the Range this year with her husband, Tom, and her son, Benny, after the family's positive experience at the inaugural event last year.
Tom comes from a family of outdoorsmen, lovers of hunting and guns, and he had been searching for a way to share that passion with Benny. Eleven-year-old Benny is autistic, with ADHD (Attention Deficit Hyperactivity Disorder) and mild visual impairment – leaving him limited options with firearms.
After Laura saw a flier for the Ohio Day at the Range that highlighted all of the outdoor activities geared towards people with disabilities – even shooting – she knew it would be a good fit for her son. So, the family packed and took the nearly three-hour trip north to check it out.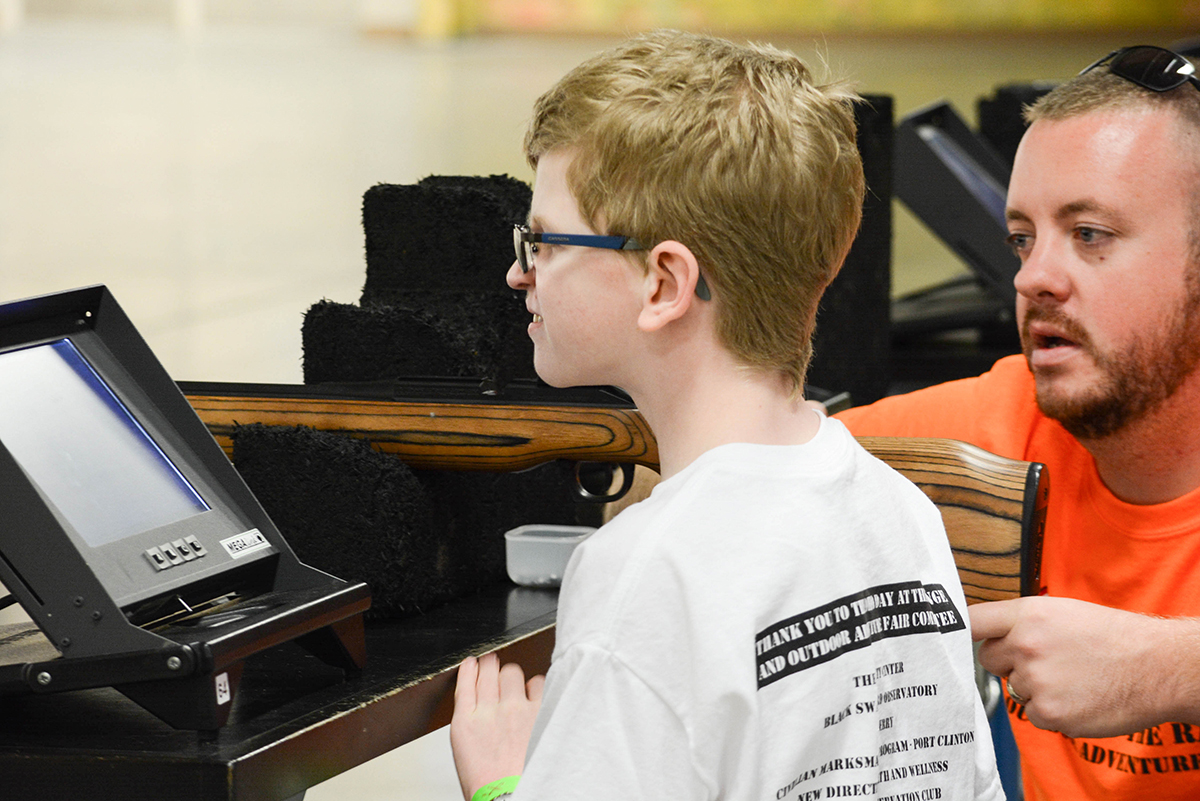 "We had a great time. He really enjoyed the shooting and the archery," Laura said. "It was great to experience new things."
Last year when Benny first got to the range, he felt a little overwhelmed. After taking a short break from the firing line to visit the other activities going on at the event, the family came back to the range to give it another shot – so to speak.
"He did a really great job. He knew what to expect, and some of the anxiety and excitement had worn off and he was able to focus better," Laura said.
With the CMP's world-class air range, featuring some of the most advanced shooting equipment available to help those with and without disabilities and also filled with trained employees, Benny was able to try the air rifle in a safe and controlled environment.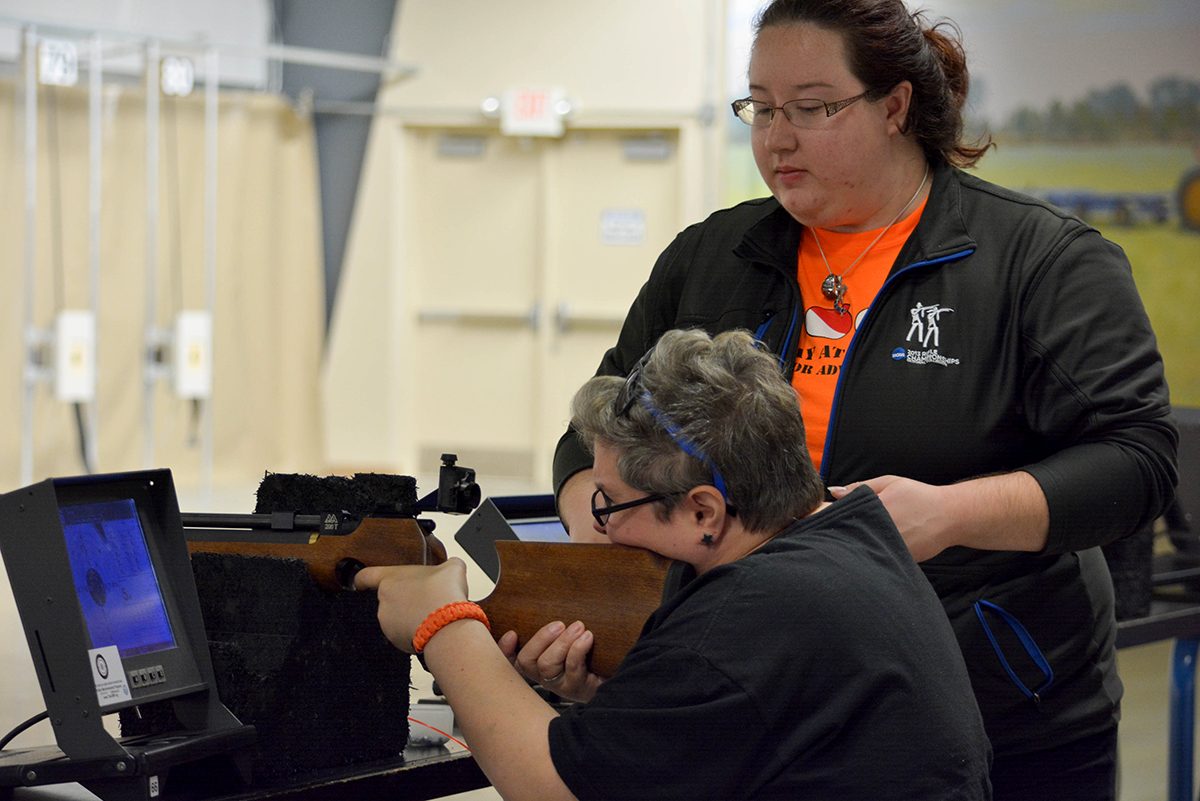 "You will not find a shooting facility more capable of assisting the disabled community," said Brad Donoho, CMP program coordinator who participated in the event. "We encourage anyone, of all ages and abilities, to come in and give it a try."
Benny was given support last year and this year by Brad, who is not only highly skilled at air rifle (having fired on the University of Kentucky team) but also has personal experience working with an autistic child.
"The first time I met Benny, I could tell he was autistic. I knew this because I have a son with autism," said Brad. "I was more than happy to work with Benny because of my own experiences, and I felt I had a great chance to ensure Benny walked away with a positive experience."
Through his own studying on the matter, Brad has found that Autism Spectrum Disorder (ASD) represents a very wide range of characteristics and similarities. For example, many people with autism thrive in a structured and routine environment. Because of this, Brad believes shooting is perfect for an individual with autism because it requires him or her to follow a routine to fire a good shot. When these individuals follow a step-by-step process to fire the shot, great results are produced – just as with Benny.
"He was the first kid to walk in the door last year and he was the first kid to walk in the door this year, and I was excited to get the opportunity to work with him again," Brad added. "His parent's said it was the first place he wanted to go, so it made me feel good knowing that we made a positive impression on him last year."
Because of Brad's care in helping him, Benny fell so in love with air rifle shooting that Laura and Tom even bought him his own air rifle from the CMP store. Unfortunately, there isn't a facility in his hometown area where he can safely use it regularly, so he had been thinking all year about returning to Camp Perry – and Laura and Tom were more than willing to bring him back.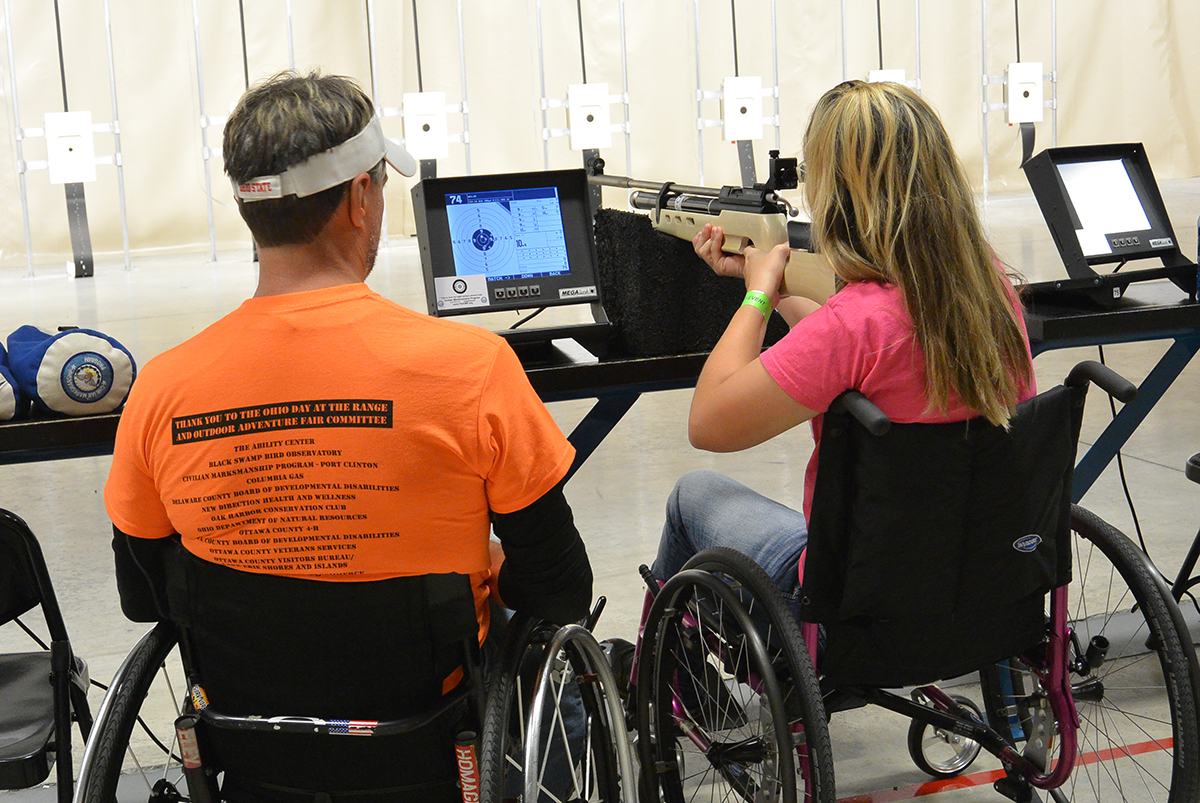 "It's really nice to come to an event where people have different types of disabilities. Everyone is very welcoming and supportive, and it's a great way to be able to connect with the community," Laura said. "We really appreciate the event and all of the work that goes into it. It's really wonderful to see everyone come out and support."
She added that she also enjoyed exposing Benny to others with a variety of strengths and challenges, which are two things she and her husband always try to emphasize with Benny.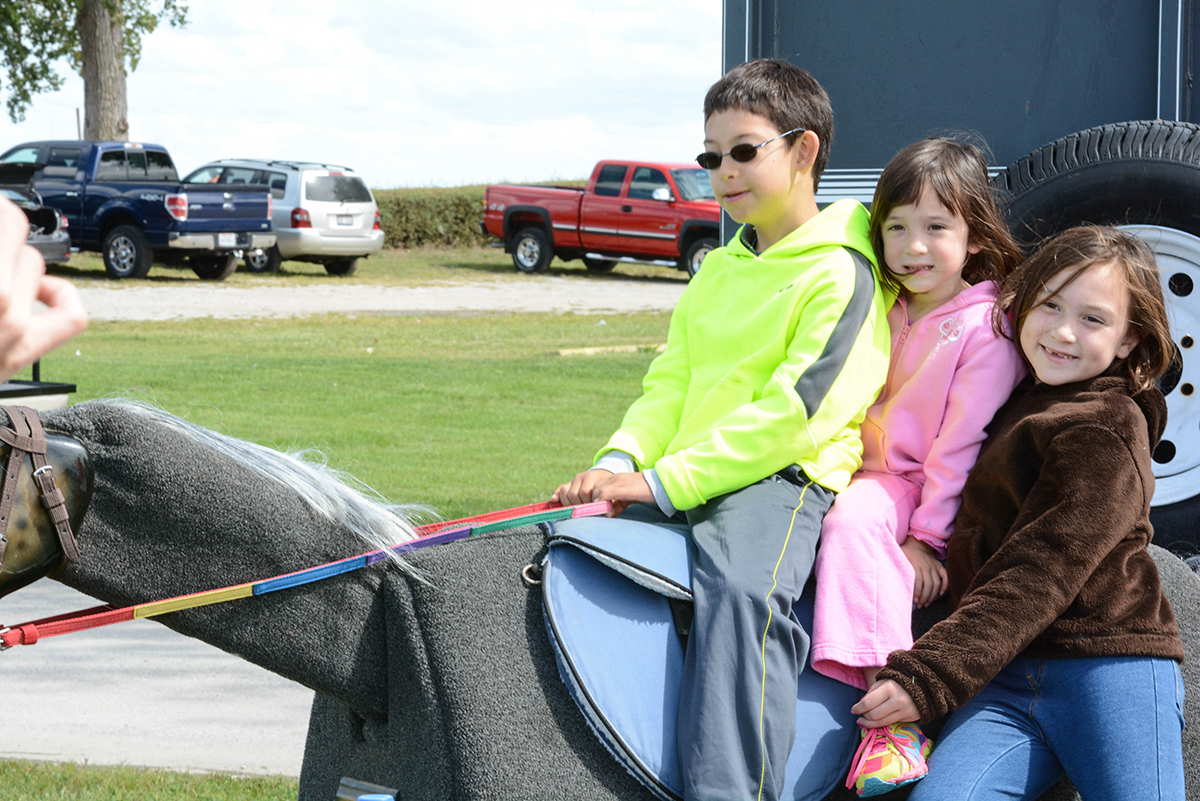 "People do things in different ways, and it's nice for him to be able to see that," she said.
Brad also expressed his admiration for the event, saying, "This is my second time working the Ohio Day at the Range, and it has been the two most gratifying days I have had during my time at CMP. Being able to put a smile on the faces of so many is something I will always remember, and it has also taught me more than I could have imagined in such a short period of time."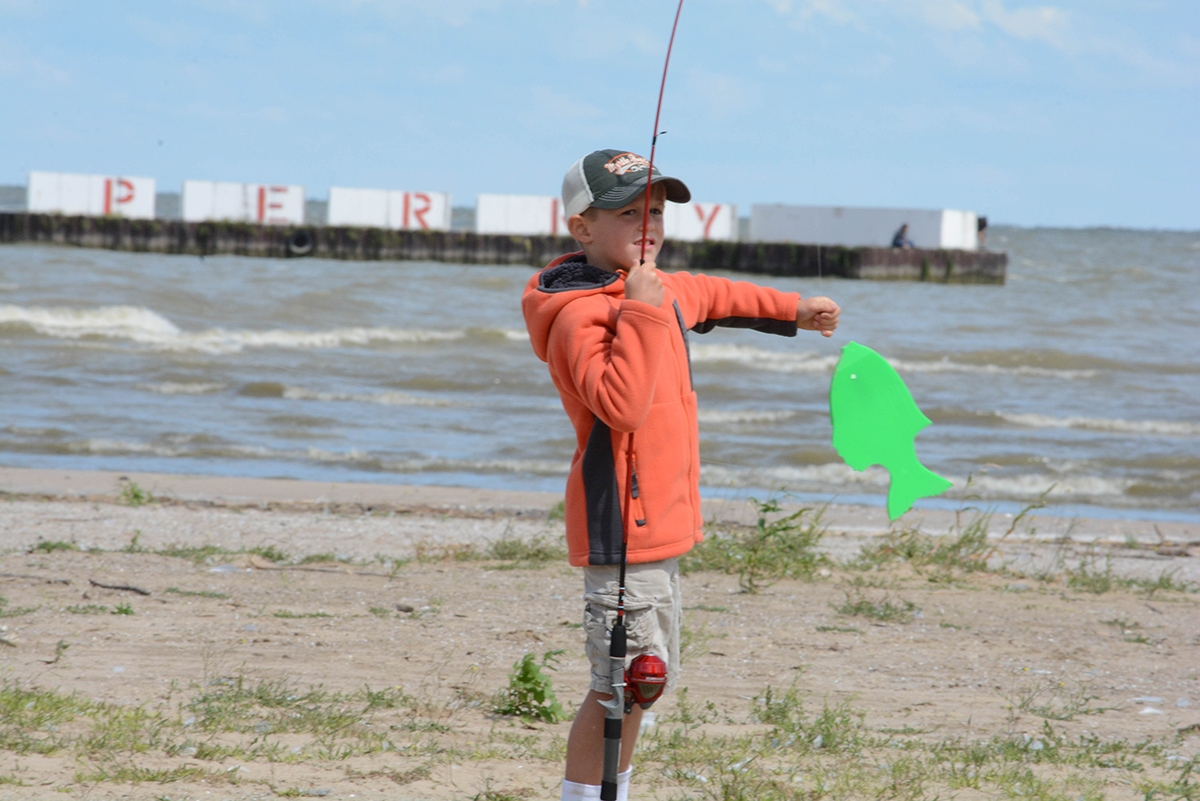 He went on, "I got the chance to speak to some incredible people. It's not every day my wife and I get a chance to meet other families going through the same thing we are. Sharing ideas and stories with them has given us insight into things to try with our son and what milestones we have to look forward to. All in all, I am grateful for the opportunity to have been part of this event."
The Ohio Day at the Range wouldn't have been possible without the hard work of Tory Thompson of The Ability Center of Greater Toledo, who brought the event to life in Ohio, along with her committee members.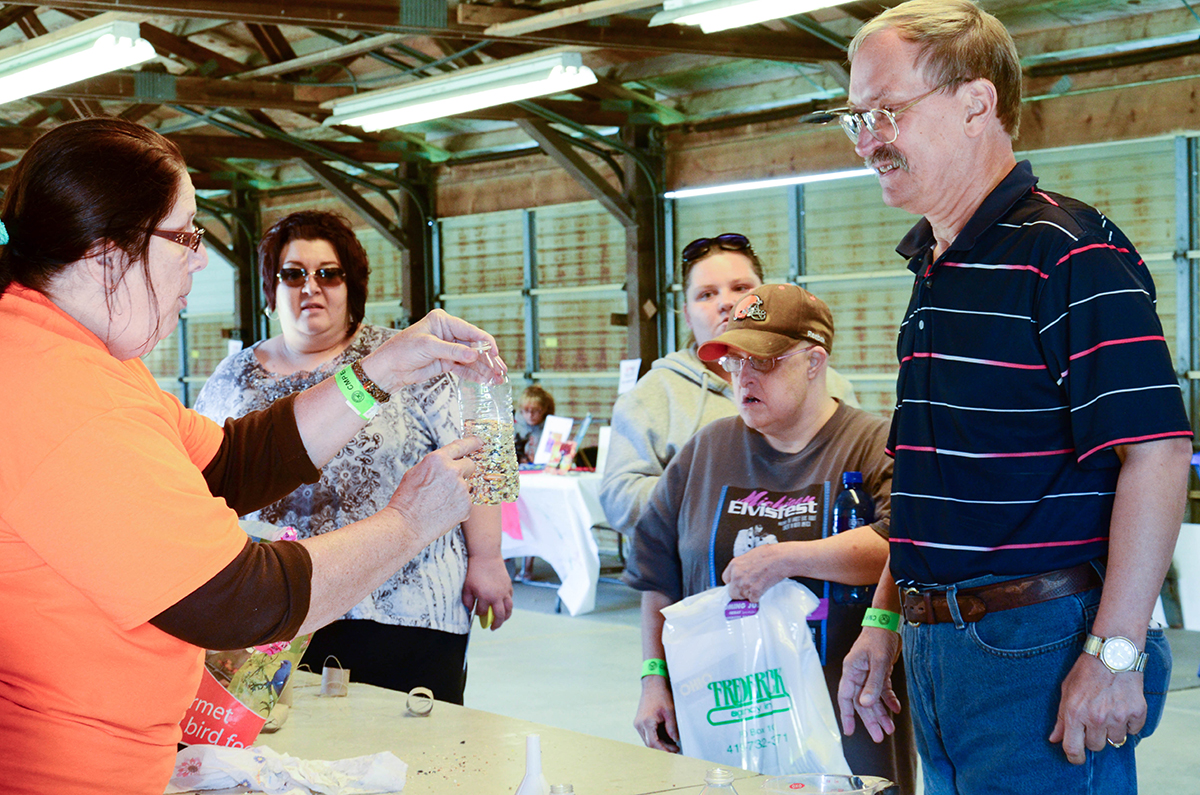 Also assisting with the event was the selfless efforts of over 100 volunteers and countless donations from area businesses and organizations that provided any means possible to creating a successful day and to making a difference in the lives of many appreciative families.