CMP Welcomes Back Air Gun Monthly Matches
September 17, 2020
Civilian Marksmanship Program
▸
The First Shot
▸
CMP Welcomes Back Air Gun Monthly Matches
CAMP PERRY, Ohio; ANNISTON, Alabama – After a four-month hiatus, the Civilian Marksmanship Program (CMP) welcomed competitors back to the firing line in Alabama and Ohio as matches resumed Sept. 12, 2020.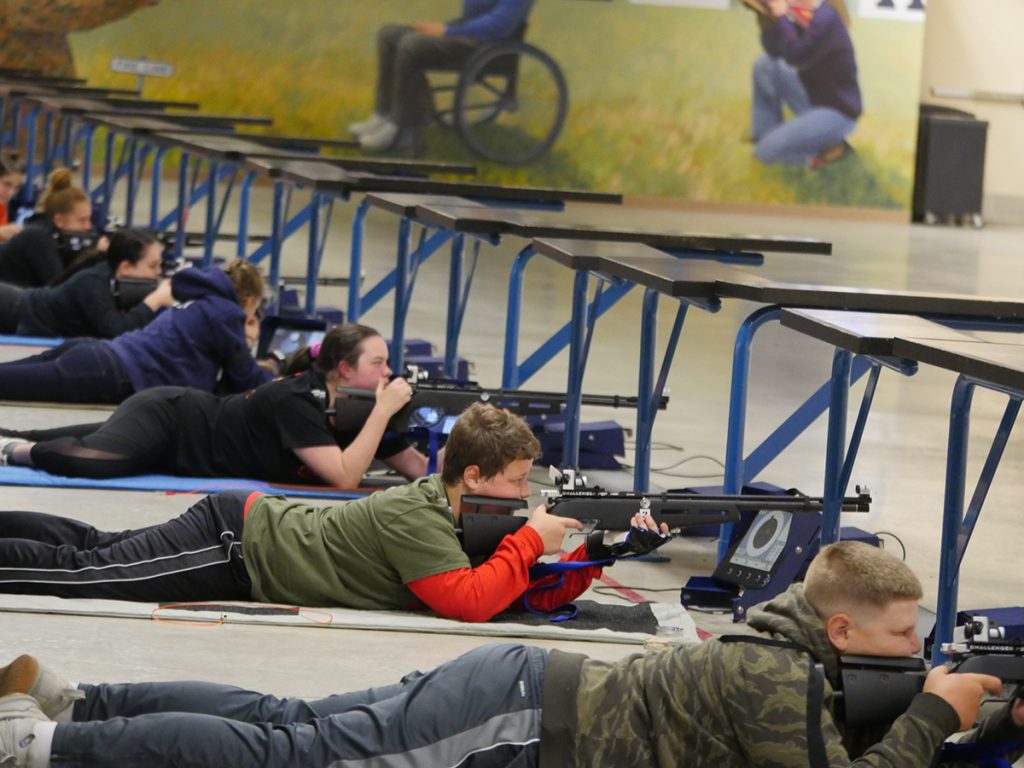 The Monthly Air Gun Matches, held at the CMP South Competition Center in Anniston, Alabama, and the Gary Anderson CMP Competition Center at Camp Perry, Ohio, featured 60 Shot air rifle and air pistol events as well as 3×20 and novice prone air rifle competitions. Participants and guests followed CMP's new COVID-19 standards, such as the use of masks while off of the firing line and maintaining a limited number of individuals within the range.
In Ohio, top scorer of the 60 Shot International Pistol event was Capt Zane Jones, 39, of Columbus, Ohio, with a score of 543-4x.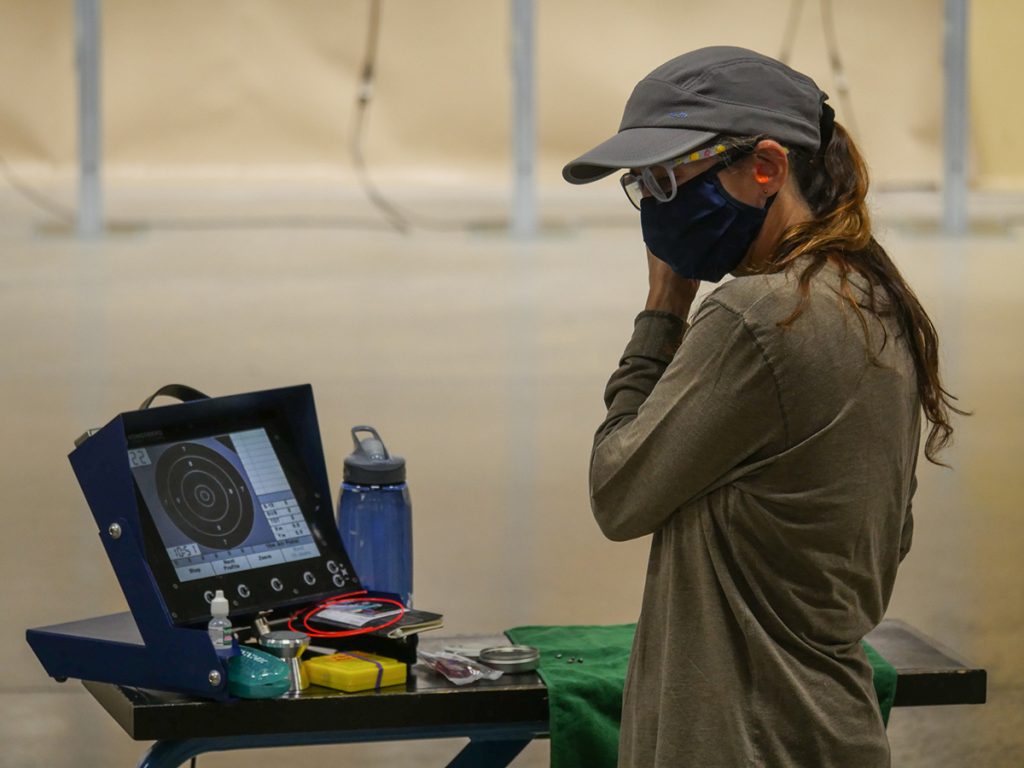 In Alabama, Nathalia Tobar, 33, of Phenix City, Alabama, led the pistol competitors with an overall score of 565-11x.
Anne White, 17, of San Antonio, Texas, overtook the 60 Shot International Rifle competition in Alabama, with a score of 621.6, as Olympian Lucas Kozeniesky, 25, of Colorado Springs, claimed the top spot in Ohio, with a score of 630.6.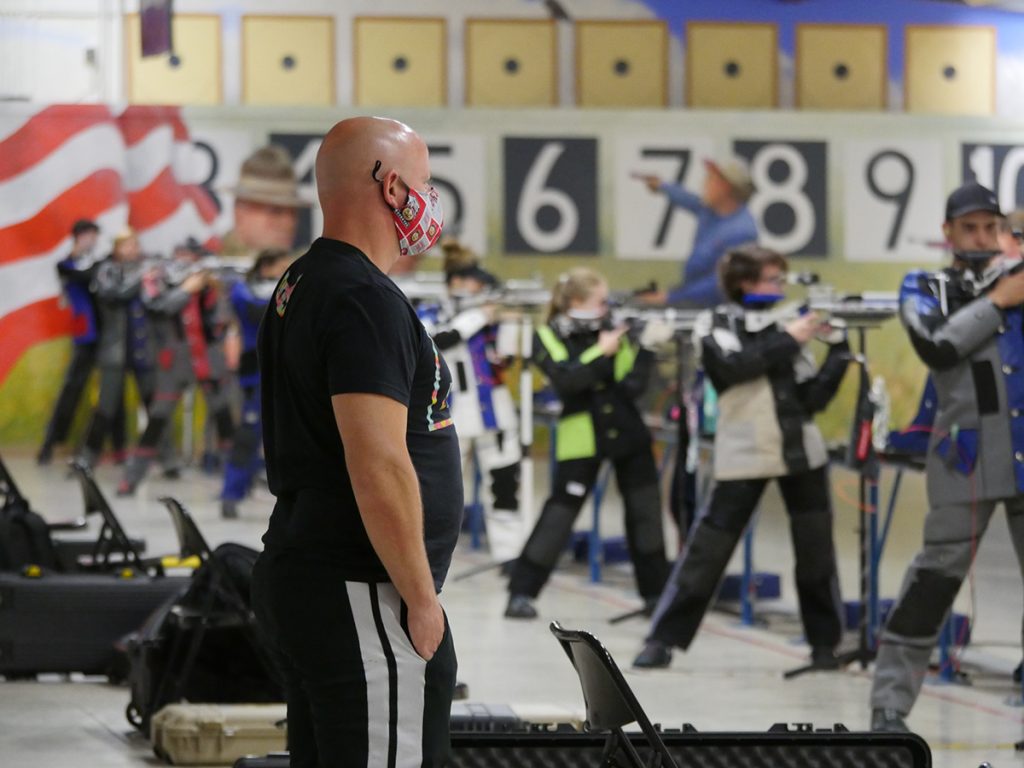 The 3×20 matchup was led by Natalie Perrin, 17, of the Grand Rapids Rifle & Pistol Club from Michigan, who overtook the precision class in Ohio with a score of 595-50x (including perfect scores of 200 in both the prone and kneeling positions). Amie Gravenstein, 17, of Freeport High School Navy JROTC in Illinois, fired a score of 533-9x to lead the sporter class.
Emily Buck, 15, of Alabaster, Alabama, was the overall 3×20 precision competitor in Alabama, dropping less than 10 points throughout the day and earning a score of 591-43x.
For a complete list of results of the Monthly Matches, visit https://ct.thecmp.org/SeptMonthlyMatchCPResults for Camp Perry and https://ct.thecmp.org/SeptMonthlyMatchALResults for Anniston.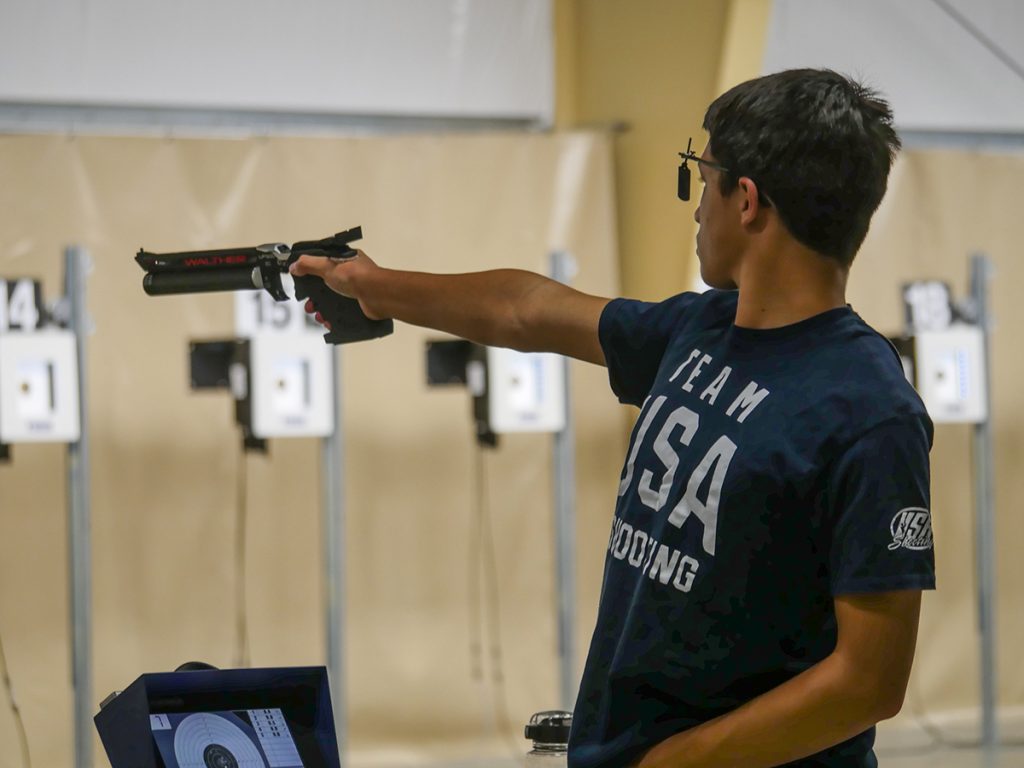 To register for our upcoming Monthly Matches on October 10 or November 14 or view the match program, please visit https://thecmp.org/ranges/cmp-competition-centers/monthly-air-rifle-and-air-pistol-matches/.
– By Ashley Brugnone, CMP Staff Writer