CMP Warms Up Camp Perry Ranges with Rifle Matches in June
July 14, 2022
Civilian Marksmanship Program
▸
The First Shot
▸
CMP Warms Up Camp Perry Ranges with Rifle Matches in June
CAMP PERRY, Ohio – On the weekend of June 25-26, the Civilian Marksmanship Program (CMP), with the help of the Ohio Rifle and Pistol Association (ORPA), hosted a series of vintage and service rifle events on the grounds of Camp Perry – testing out the historic ranges before the annual National Matches are held in the same location in July.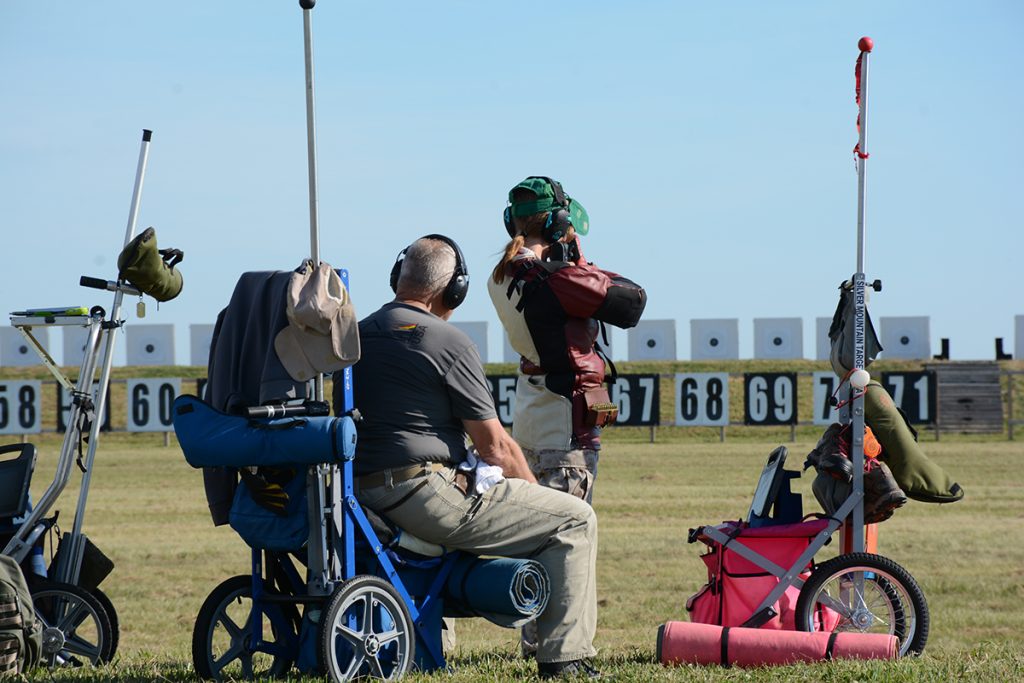 Matches fired during the series included 800 Aggregate and Excellence-In-Competition (EIC) service rifle and match rifle events on Viale Range, as well as a Garand, Springfield, Vintage and Modern Military (GSMM) rifle match on Petrarca Range – both located on Camp Perry. Each competition utilized CMP's outdoor electronic targets for the convenience of competitors on the firing line.
Over 25 competitors fired at Petrarca Range on June 25, with Garand and Modern Military rifles. Earning the overall win in the Petrarca Garand Match was Jayce Kussmaul, 31, of Clinton, Michigan, with a score of 274-3X, as Andy Welter, 58, of Westerville, Ohio, claimed the win in the Modern Military Match with a score of 268-4X.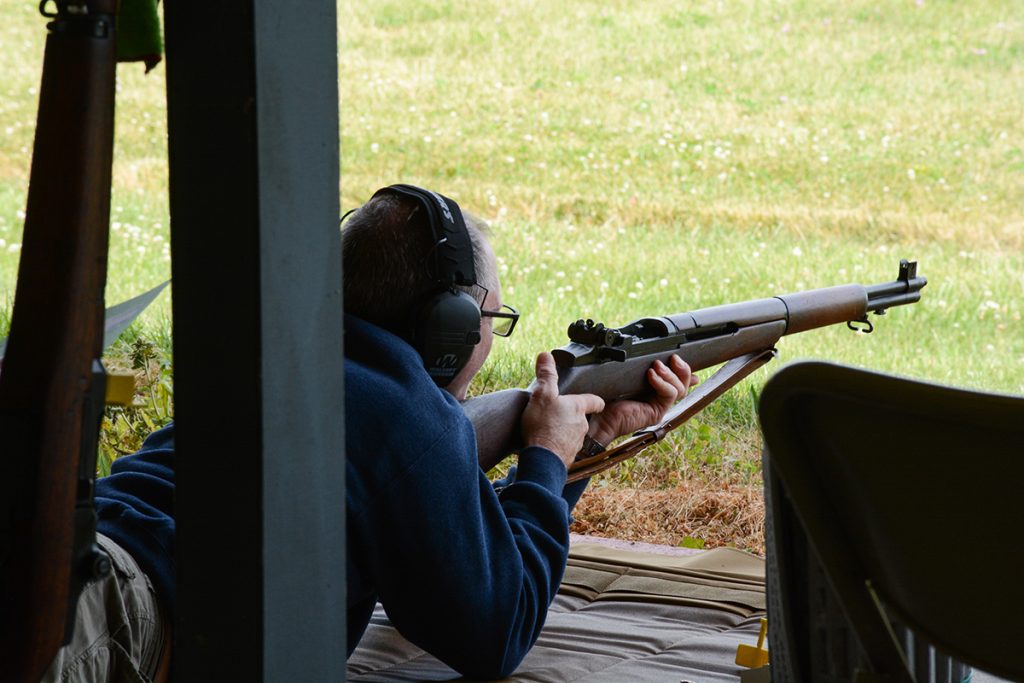 Out of the over 105 competitors in the ORPA 800 Aggregate, Steven Paci, 61, of Greer, South Carolina, fired the overall Service Rifle score of 786-18X. Randall Olds, 39, of Thornville, Ohio, followed with 784-21X, as Roy Mitchell, 51, of Parma, Ohio, trailed with 783-27X. In Match Rifle, Fritz Hempelmann, 62, of Wheeling, West Virginia, earned the leading score of 791-36X. Trailing Hempelmann was Terrence Paul, 70, of Cleveland, Ohio, who claimed a score of 789-30X, as Joe Hendricks, 26, of Wadsworth, Ohio, fired a score of 786-25X.
Nabbing the top score in the EIC Service Rifle Match (also known as the Ohio Governor's Match) was Nick Till, 48, of Howell, Michigan, with a score of 496-19X. Following closely in second was Hendricks, with a score of 493-18X, while Nathan Russell, 40, of Emlenton, Pennsylvania, rounded out the top three with a score of 489-10X. Over 60 competitors fired in the Governor's Match.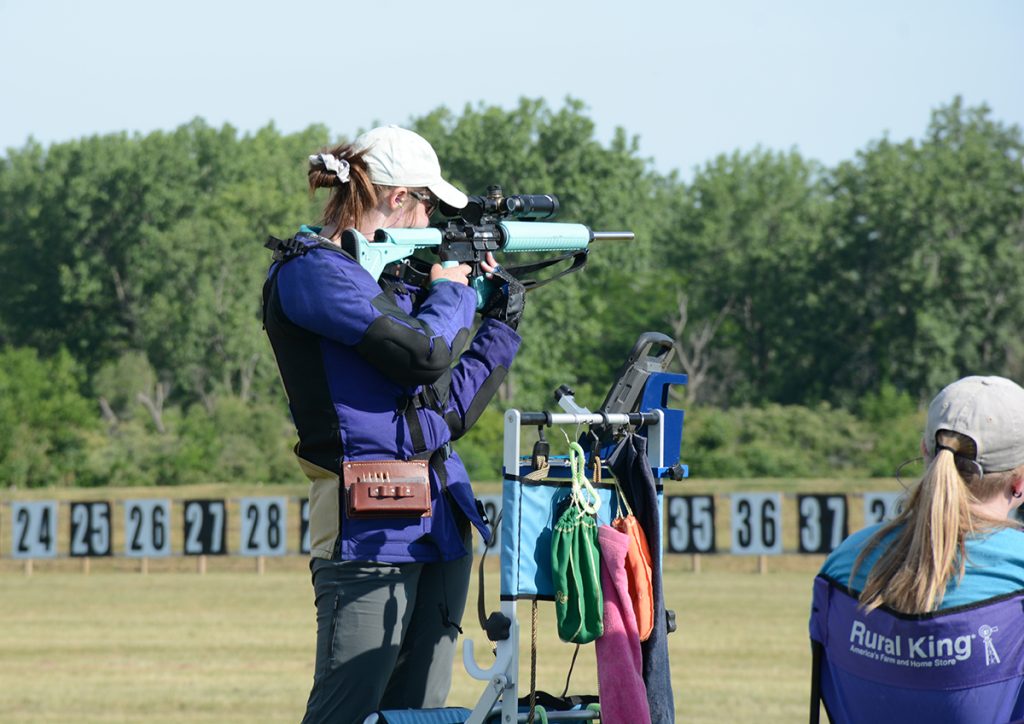 Till went on to clear the overall score in the ORPA 3×600 Service Rifle Match with a score of 494-17X. Richard Hilderbrand, 46, of Pittsburgh, Pennsylvania, earned 492-17X to fall behind Till, as Tim Plowman, 37, of Waterville, Ohio, reached 489-14X for third overall.
Hendricks also returned to earn the 3×600 Match Rifle win – squeaking out the top spot by x-count with 498-28X over Aaron Guliuzza, 40, of Jefferson, Ohio, who fired 498-27X. Kimberly Rowe, 52, of Wadsworth, Ohio, found third with a score of 495-27X.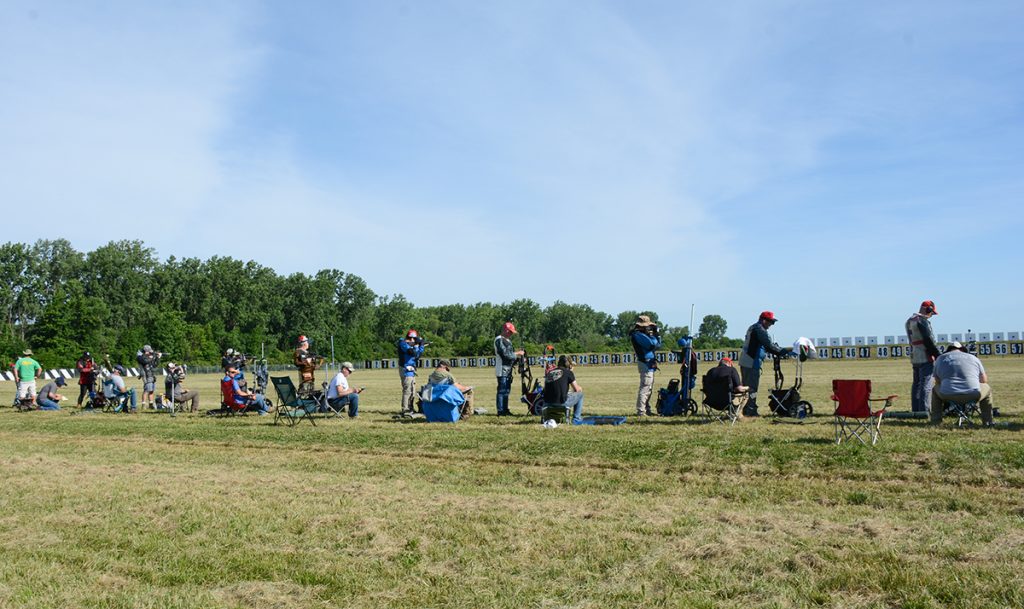 A complete list of results for the June Petrarca GSMM Match can be found at https://ct.thecmp.org/PetrarcaGSMMJune22Results. Results of the Viale Range 800 Aggregate and EIC Matches are available at https://ct.thecmp.org/Viale800EICJune22Results. Photos may be viewed at https://cmp1.zenfolio.com/f926627234.
And don't forget – it's almost time for the National Matches at Camp Perry! See a full calendar and register for the variety of rifle, pistol, smallbore and air gun offerings firing in July and August at https://thecmp.org/cmp-national-matches/. Everyone is welcome!