CMP to Host JROTC National Championship at Camp Perry
March 18, 2015
Civilian Marksmanship Program
▸
The First Shot
▸
CMP to Host JROTC National Championship at Camp Perry
By Ashley Brugnone, CMP Writer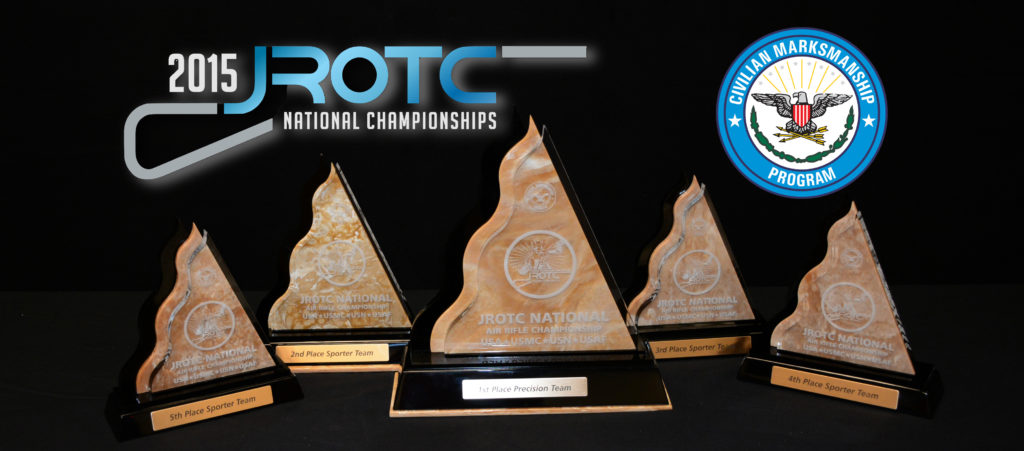 CAMP PERRY, OH – The Civilian Marksmanship Program (CMP) proudly invites the top junior shooters from around the country to Port Clinton to compete for the gold at the 2015 JROTC Three-Position National Championships, held March 19-21 at the Gary Anderson CMP Competition Center. High school cadets from Army, Navy, Marine Corps and Air Force JROTC (Junior Reserve Officers' Training Corps) units will meet on the firing line to complete a journey that has been months in the making.
Over 8,025 junior shooters participated in the 2014-2015 CMP Postal Competition back in October 2014, with the highest-scoring shooters in each branch qualifying for the JROTC Regional Service Championships in February 2015. Top shooters and teams from each Regional location then earned a spot at the National Championship, where the overall winners will finally be determined.
The event is a 3×20 air rifle event, meaning competitors fire 20 record shots from three positions: prone, standing and kneeling. Visitors are welcome into the range to observe the National Championships at any time during the match – with free admission. All are encouraged to come witness this unparalleled display of young talent.
Larry and Brenda Potterfield of the MidwayUSA Foundation have donated over $400,000 through generous endowments to winning teams and individuals of the JROTC Championships. The MidwayUSA Foundation is a public charity that helps communities and organizations raise funds to support youth shooting teams and activities.
The Gary Anderson CMP Competition Center is the completed result of the $1.1 million-dollar expansion to the formerly known CMP North Marksmanship Center, located inside Camp Perry in Port Clinton, OH. The expansion includes an open reception and common area, fully equipped classrooms, cylinder filling room and CMP retail store. The impressive addition also includes projection screens and flat-screen television sets throughout the building.
Connected to the new expansion is the existing 80-point air gun range, equipped with 10-meter firing points and state-of-the-art electronic targets to accommodate air rifle, air pistol or National Match Air Rifle shooting. The electronic targets, used in some of the most elite ranges in the world, update scores automatically and are displayed on large television monitors within the range – allowing spectators to keep track of the intense competition.
For those unable to attend the event, scores for the JROTC National Championship are also available for viewing online through the CMP website.
For more information on the JROTC National Championship and a link to live target images, visit https://thecmp.org/air/jrotc-air-rifle-national-championship/.