CMP Support Team Members Create Own Matches in Honor of Cancelled National Matches
August 12, 2020
Civilian Marksmanship Program
▸
The First Shot
▸
CMP Support Team Members Create Own Matches in Honor of Cancelled National Matches
By Ashley Brugnone, CMP Writer
Though they were unable to attend the 2020 National Matches at Camp Perry this year, a few Nebraska members of the Civilian Marksmanship Program's (CMP) Support Team still managed to get together for a little fun this summer.
Past Support Team associates John Lang, Mike Albrecht, Michael Hutchins and Bruce Tillotson gathered together in July to compete in their own Games Shooting Matches (a competition of which they concocted). According to Tillotson, the matches were "a roaring success."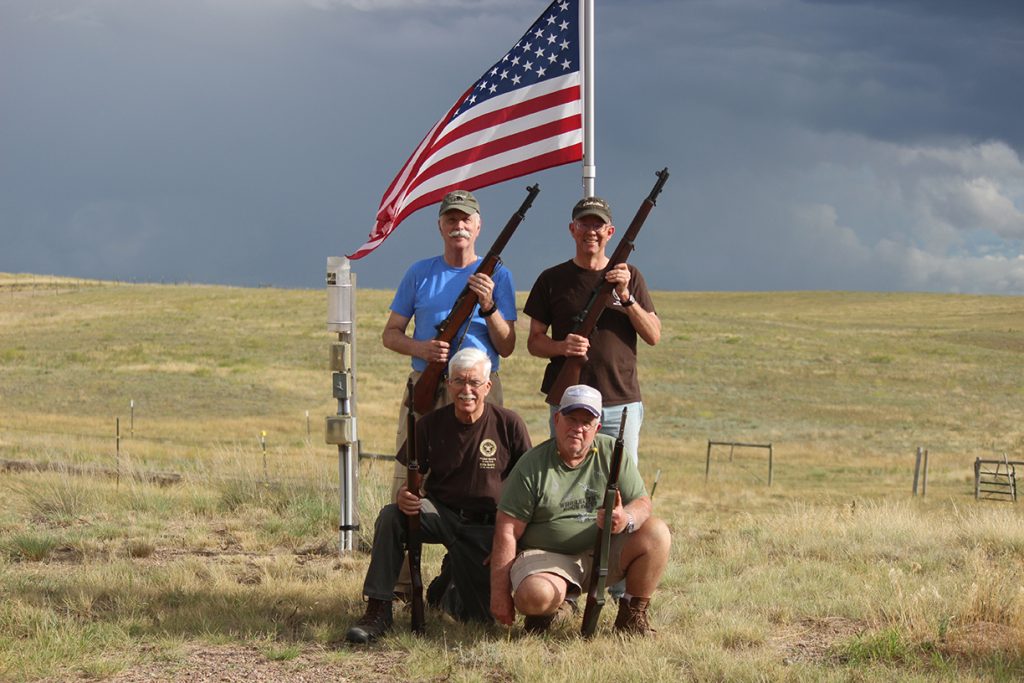 The foursome gathered to fire a match which included a modified M1 Garand event, where participants showed off their long range shooting skills by firing at metal gong targets out to 600 yards.
"The old shooting skills come back quickly after pulling the trigger a couple times," Tillotson joked.
The event was conducted in a safe and cautious manner, with all of the competitors accustomed to Range Safety Officer duties.
Tillotson added, "We all are eagerly looking forward to the upcoming 2021 CMP (National Matches) and possible 2021 Nebraska matches."
About CMP's National Matches Support Team:
Members of CMP's Support Team serve as supplemental reinforcements during the National Matches rifle and pistol events, held annually in July and August at the historic Camp Perry National Guard Training Base in Ohio.
The CMP Support Team members assist with CMP National Match events only and are picked from an application selection process. Duties for the Support Team include firing line work as range officers, helping with stats/scorecards, along with other tasks assigned as needed.
Becoming a member of the CMP Support Team is a worthwhile opportunity for any competition-goer. Not only do Team members earn behind-the-scenes access to the CMP competitions process, they're also open to creating lasting memories with staff members, participants and other Support Team individuals along the way.
To learn more about CMP's Support Staff, visit https://thecmp.org/competitions/matches/cmp-national-matches/competition-support-team-members/.
Interested in future marksmanship opportunities? Locate your local CMP Affiliated Club and upcoming matches by logging onto CMP's Competition Tracker website at https://ct.thecmp.org/app/v1/index.php.