CMP Summer Air Rifle Camp Alum Earns Spot on 2016 Olympic Team
June 7, 2016
Civilian Marksmanship Program
▸
The First Shot
▸
CMP Summer Air Rifle Camp Alum Earns Spot on 2016 Olympic Team
By Ashley Brugnone, CMP Writer
On April 4, 2016, Virginia "Ginny" Thrasher, 19, of Springfield, Va., secured her seat to Rio during the Olympic Selection Match at Fort Benning, Ga. – clinching a Team USA spot with a score of 586/600 in the match. She will be representing the United States on the women's three-position rifle team in August at the XXXI Olympiad in Brazil.
"It's been quite the experience, learning the path for qualifying for the Olympics – because I knew absolutely nothing about it," she said with a laugh.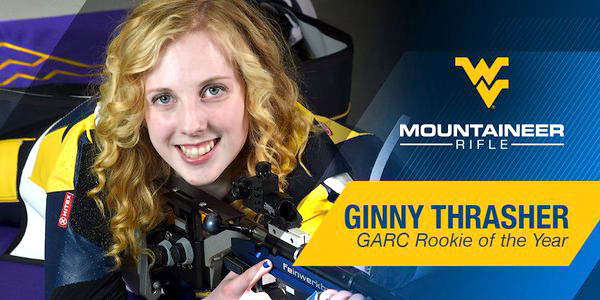 Though her extraordinary accomplishment is a celebrated time in her life story, she has also marked a notable moment in the story of the Civilian Marksmanship Program (CMP) as well. Ginny will be the first CMP Summer Camp alum to have ever made it to the Olympic team.
"We have had a couple of counselors go to the Olympics, but no one who actually received training as a junior in the camp program," said Sommer Wood, Summer Camp director. "This is a pretty exciting event for us, and it has been a goal for Dan Durben (fellow camp director) and I since we started building the program in 2004."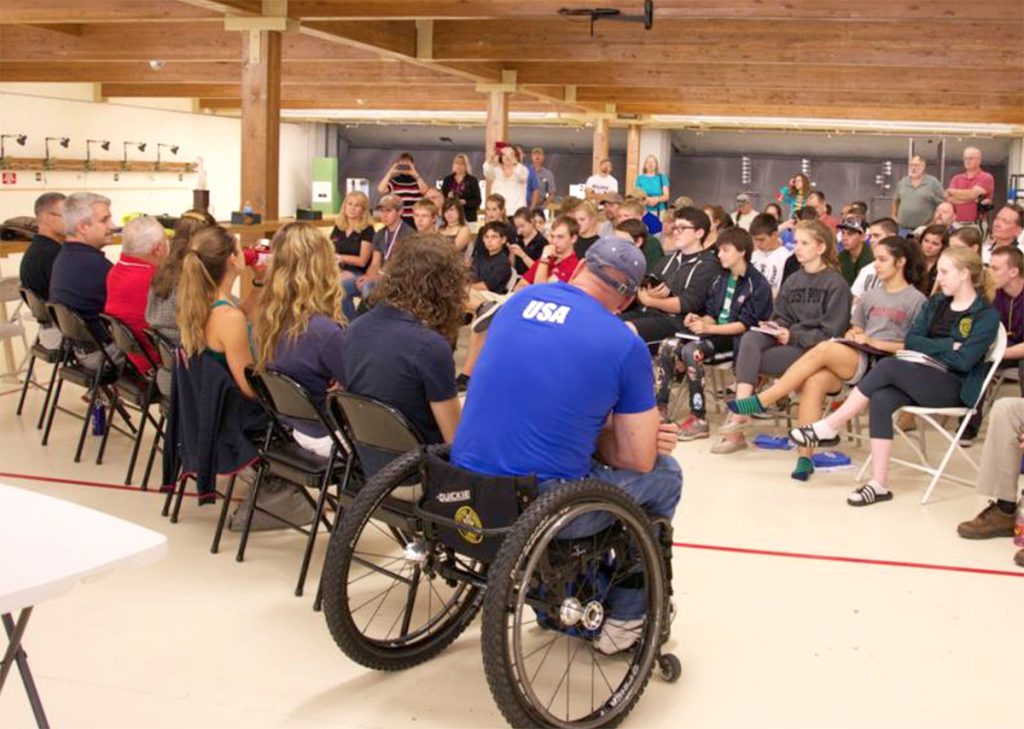 A familiar face to the CMP, Ginny received eighth place during the 60 Shot National Air Rifle Match at the 2013 National Matches at Camp Perry, along with first place in the Junior match and fourth overall in the Open category during the 2015 Camp Perry Open event. In 2014, she received Junior Distinguished Badge #771 and was awarded a CMP Scholarship for her accomplishments the following year.
She attended the CMP's Summer Air Rifle Camps to further hone her rifling abilities – a Three-Position Camp at the South Competition Center in Anniston, Ala., in 2012, and the Colorado Springs Standing Camp in 2013.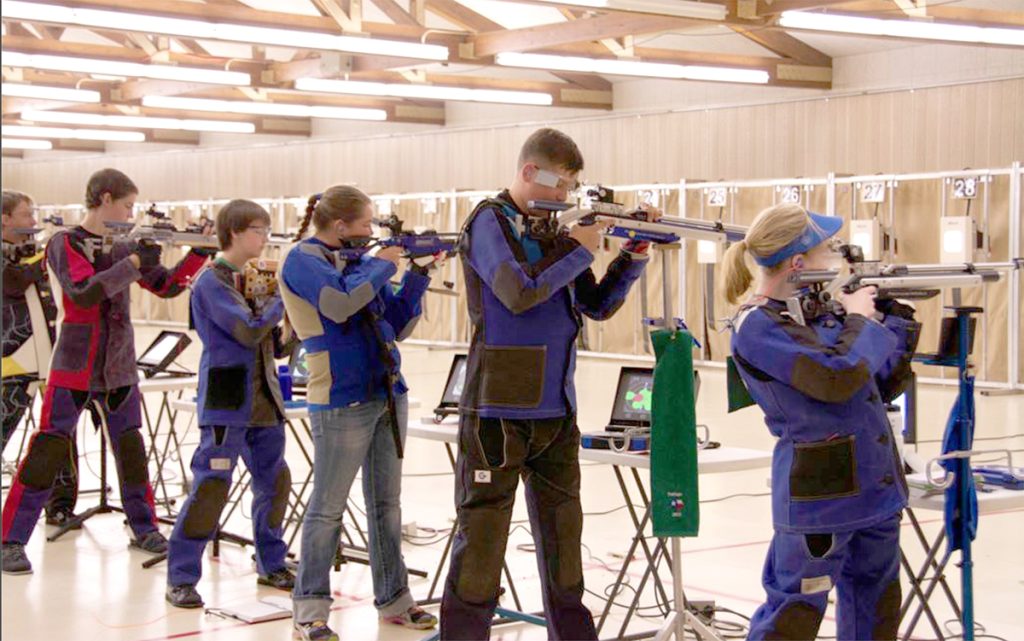 "The best part about CMP camps for me was the focus on the basics," Ginny said. "I think no matter what skill level you are your process can always be improved by going back to the basics. I very much use those basics and the good foundation set for me in CMP and other camps every time I shoot."
Ginny says the camps also taught her about the opportunities involved with collegiate shooting. In fact, she says before the camps, she wasn't even aware that shooting was a college sport. After talking to the counselors, who were actual collegiate athletes, she was able to gain perspective on what it would be like to shoot in college.
Unbeknownst to her at the time, one of the camps prepared her for her future even more by giving her the chance to hear from past Olympians about their experiences in competition and beyond.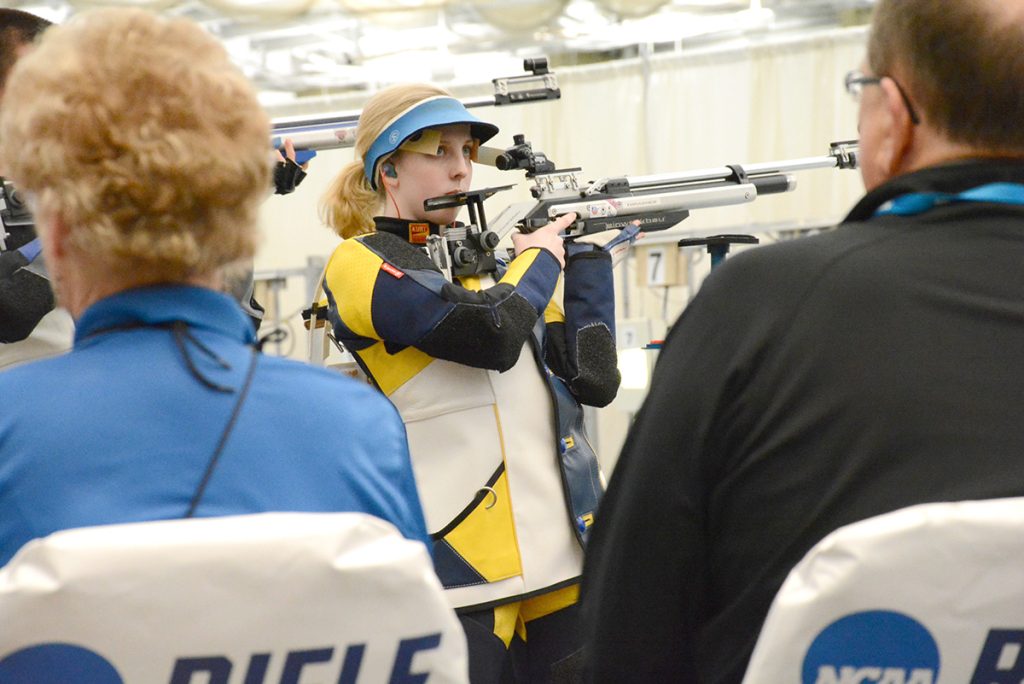 "During the advanced standing camp I attended, we had the unique opportunity of viewing an Olympian's panel," she said. "This panel had over 10 rifle Olympians, and it was very informative to be able to meet and ask questions to some of the most advanced shooters in the nation."
And now, she will be one of those Olympians herself. The first Olympian to have ever received training from the CMP Summer Camps, Ginny is looking forward to all of the ways she will continue to grow from her discoveries in Rio.
"Rio is a unique learning opportunity for me to experience international shooting at the highest level," she said. "My goal for this trip is to not only learn but to perform the best I can by focusing on my process."
She went on, "The Olympics is very different from any other match because it is every sport and every nation. To me, this is a great opportunity to positively represent the USA at the highest level as well as experience the unique culture present in professional athletics. Brazil is also a beautiful country, and I look forward to seeing more of the city of Rio."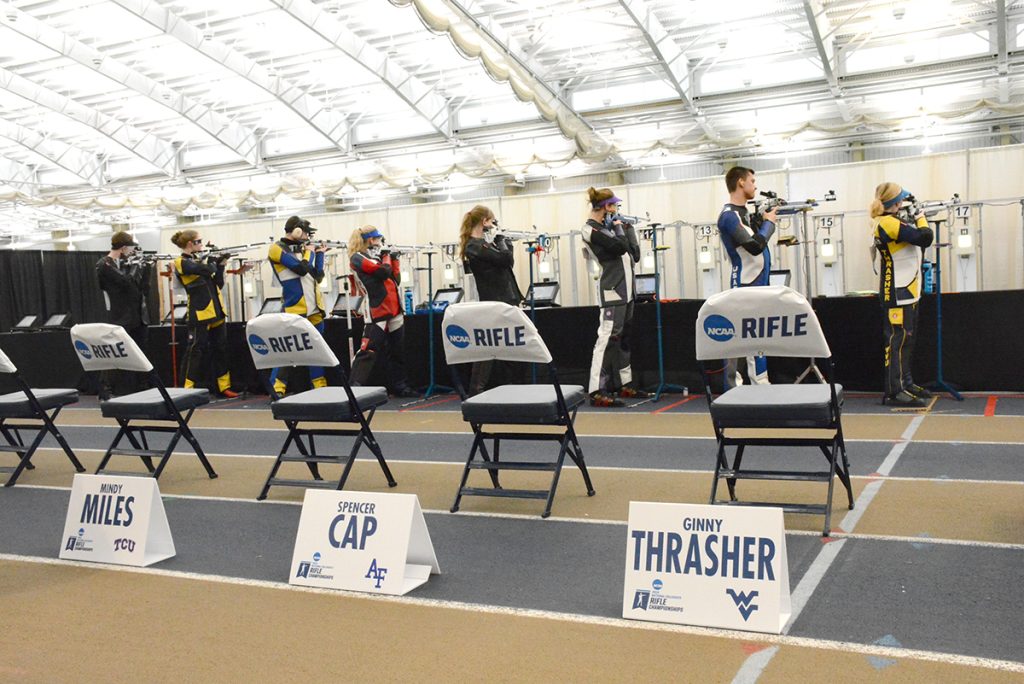 A self-described "Army Brat," Ginny has lived in various places around the world. Originally, she wanted to compete in the Olympics for ice skating, but after a hunting trip with her grandfather in 8th grade (and falling in love with the feel of pulling the trigger), she set her sights on rifle.
She joined her West Springfield High School rifle team her freshman year, becoming a three-year team captain and four-time MVP. Outside of school, she also shot for the Arlington Optimist Acorn Rifle Club travel team.
In 2015, she decided the West Virginia University (WVU) Mountaineer rifle team was where she wanted to take her collegiate career, with only four years of competitive shooting experience. And what an incredible first year she had at WVU.
At the 2016 NCAA National Championships in March, Ginny became the first true freshman in NCAA history to overtake both the Individual Air Rifle and Smallbore titles. With her outstanding scores, she helped lead her team to its fourth consecutive National Championship win and its 18th overall.
Since then, Ginny has become somewhat of a celebrity in the shooting realm – being interviewed by several news outlets and notable firearm organizations.
"I'm incredibly excited to have made the 2016 Olympic Team," she said in an interview with USA Shooting. "This year has been a whirlwind for me, and to end my freshman season with a trip to Rio is very gratifying."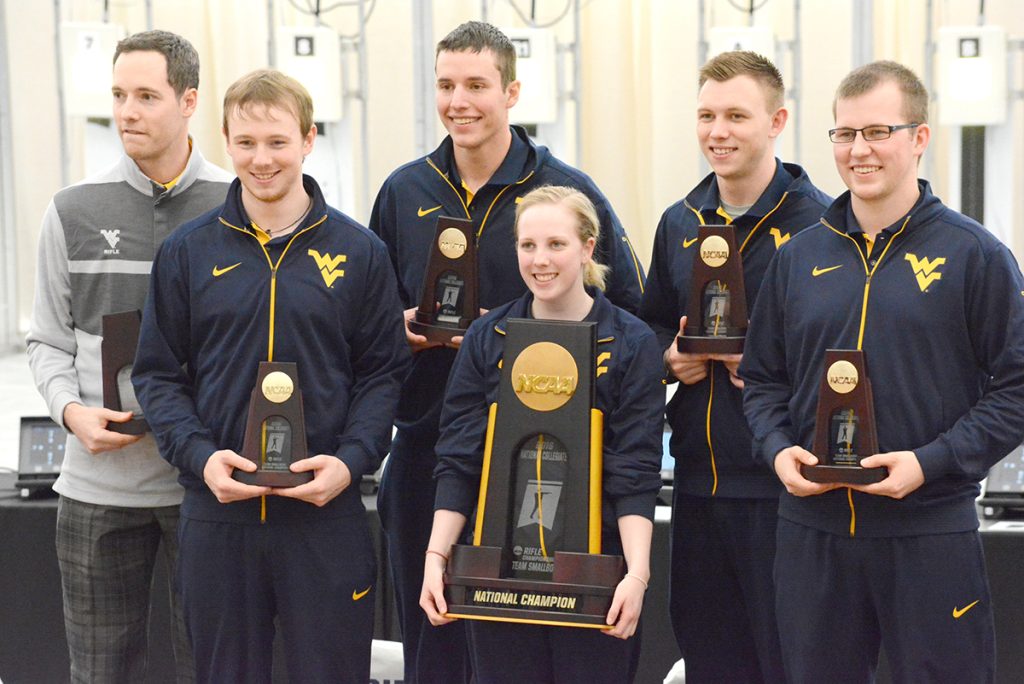 In an interview with NRANews.com, she explained, "Shooting has given me the discipline and the determination to succeed in every other aspect of my life. This year I've really been working on the mental side of shooting – things like being a good teammate and giving my best effort, and that translates academically, to my personal life, to my family. Shooting has helped me in more ways than I could ever even verbalize."
Her WVU coach, Jon Hammond, is also an Olympian. A native of Aberdeen, Scotland, he competed at the 2008 Beijing Olympics on Great Britain's rifle team. As a fellow competitor and coach, it goes without saying that he has been blown away by the talent of his new shooter.
"Ginny came to many of our junior camps, so we knew the type of person we were getting," he said. "I was very excited for her to join the team, as I knew she was very motivated to improve and would work really hard to make that happen."
He added, "All we had to do as a staff is steer her in the right direction and give her the tools to be successful, and she did the rest."
Ginny will be the third WVU female rifle competitor to earn a trip to the Olympics and the first in over a decade – the other two women making Team USA in 1992 and 2000, respectively.
Some of Ginny's other accolades in her fresh, yet stellar rifling career include:
Her name next to more than 20 National Rifle Association and USA Shooting records
Five medals at last year's USA Shooting National – two in the Open competition and three in the Junior event, including a gold medal in 3P
Sixth-place finish in the Women's 50m Smallbore at the 2015 Spring World Cup Selection
Third place at the 2014 Junior Olympics Championships in the Women's 50m Smallbore
Becoming the 2015 Virginia Air Rifle State Champion
Three-time Virginia Smallbore State medalist
This summer, Ginny plans to continue her training at the WVU range along with participating in World Cup and International training camp events. She also plans to spend some time relaxing at home with her ecstatic family and friends.
Good luck to Ginny and the rest of Team USA in Rio!