CMP Rules Committee Approves Additional EIC Competitions for Non-National Matches Years
August 18, 2020
Civilian Marksmanship Program
▸
The First Shot
▸
CMP Rules Committee Approves Additional EIC Competitions for Non-National Matches Years
Due to the cancellation of the annual National Matches event at Camp Perry in 2020, the Civilian Marksmanship Program (CMP) Rules Committee gathered to discuss additional Excellence-In-Competition (EIC) opportunities for rifle and pistol competitors within the year. After careful consideration, the Committee has approved the option for a sixth EIC match for years that feature no National Matches event on the schedule – an update from the previous limit of five.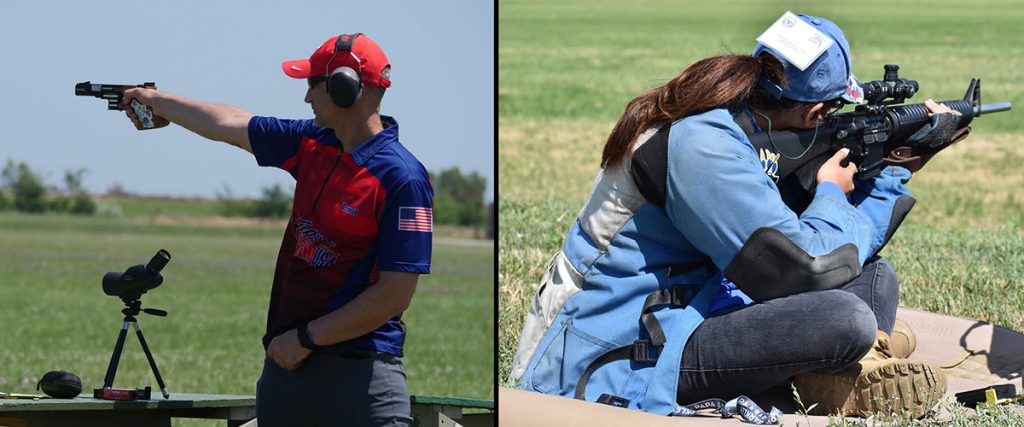 The revised Highpower Rifle Rules 9.2.2 (page 79) and Pistol Rules 9.2.2 (page 67) states: "b) A maximum of five (5) CMP-sanctioned EIC matches, except that in years when there is no National Trophy Individual Match, a maximum of six (6) CMP-sanctioned matches may be fired. The scores of any competitor who fires in more than five (5) EIC matches in one calendar year, except as authorized in this rule, will not be counted in determining EIC credit points."
The ruling is effective immediately, meaning a sixth EIC event will be permitted for competitors in 2020, and will apply to EIC Service Rifle, EIC Service Pistol and .22 Rimfire Pistol EIC Matches. View the complete online rulebooks in their entirety at https://thecmp.org/competitions/cmp-competitions-rulebooks/.
To view a list of upcoming EIC Matches, visit the CMP website at https://ct.thecmp.org/app/v1/index.php?do=matchRegistrationListUpcoming&filter=designation&filter_value=EIC.
For CMP Rules questions or suggestions, please contact Christina Roguski at [email protected].
— Ashley Brugnone, CMP Staff Writer