CMP Remembers Armorer Floyd Snider
January 27, 2021
Civilian Marksmanship Program
▸
The First Shot
▸
CMP Remembers Armorer Floyd Snider
The Civilian Marksmanship Program (CMP) is saddened to report the passing of Floyd Snider, lead armorer and gifted employee at CMP South in Anniston, Alabama, on Jan. 20, 2021. He was 79.
"Floyd was a great addition to CMP's staff that will be greatly missed," said Mark Johnson, CMP's chief operating officer. "He had a passion for M1 Garands and loved to share his passion with others. Our CMP family is better for knowing Floyd and fortunate to have spent time with him, however much too brief."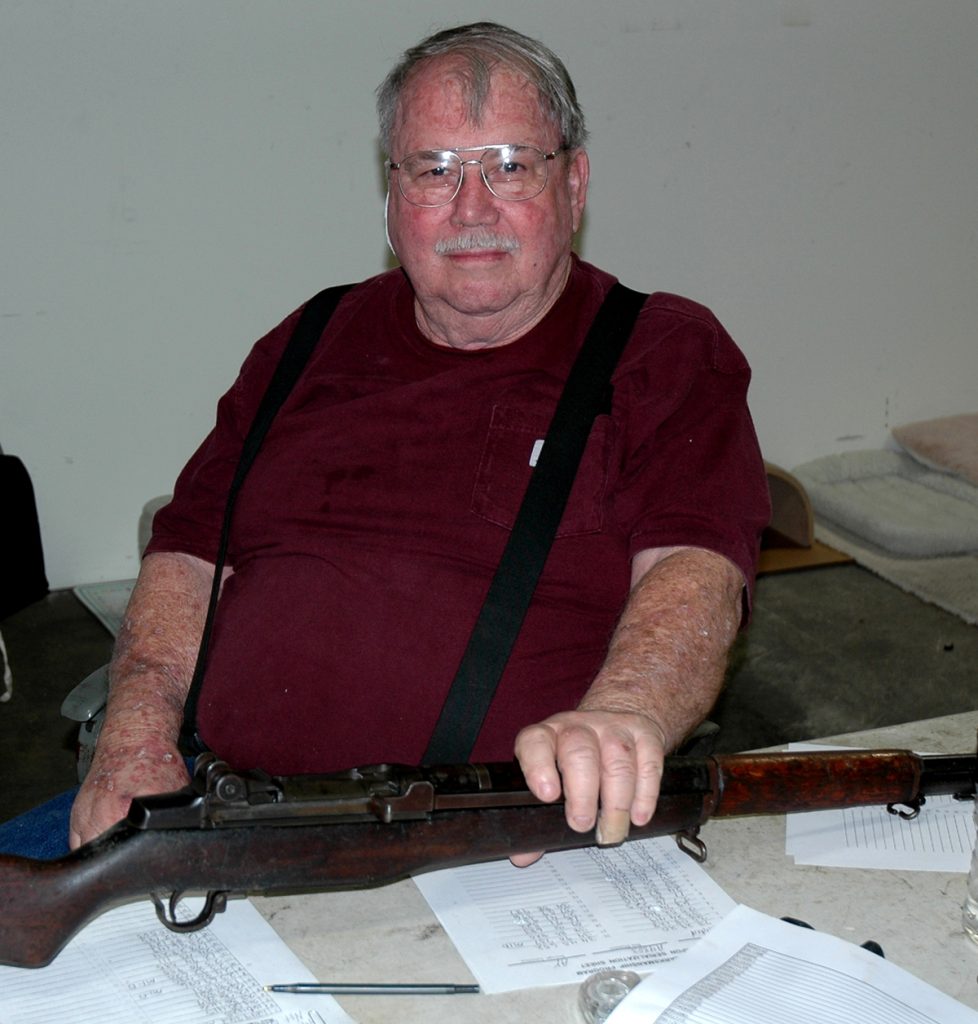 An avid collector of rifles, Floyd was known to have knowledge for the M1 Garand that surpassed what could be found in textbooks. He was an individual who received so much respect for his proficiency and enthusiasm for his work that he came to be known as "Mr. Floyd" to those around him.
A former armorer in the Marines and member of the Alabama National Guard, Mr. Floyd spent much of his life with a rifle in his hand – helping with the transition from the M1 to the M14 service rifle. It was his interest in firearms that eventually led him to the CMP, after retiring from his career as a technician.
Mr. Floyd began in Anniston as a volunteer, sorting ammo and other duties, before showing an exceptional eye for distinctive rifles and parts.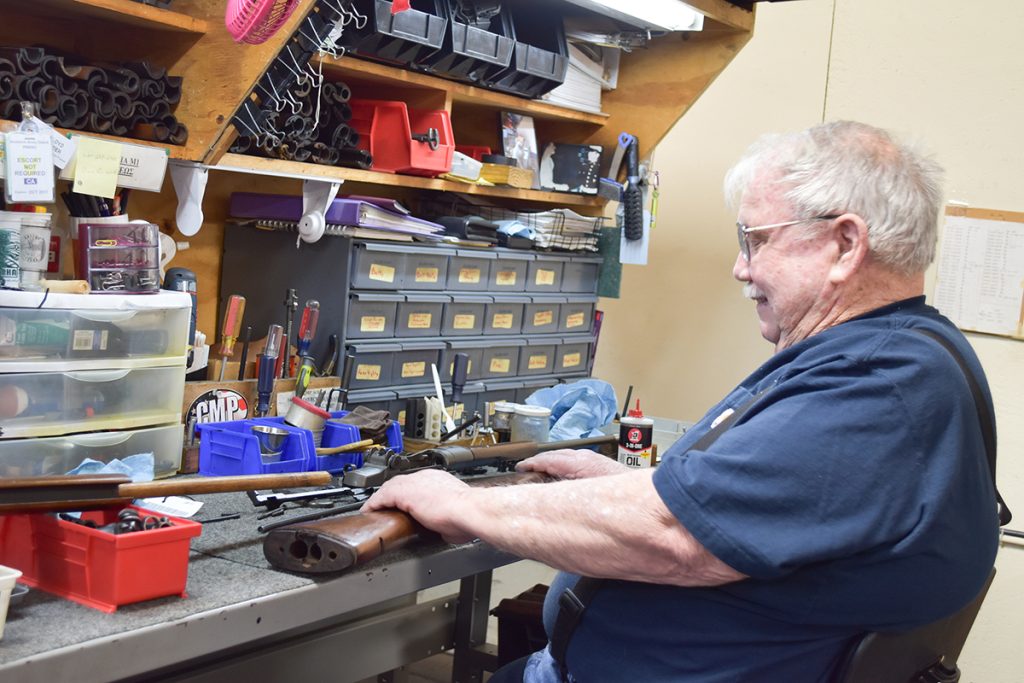 "Due primarily to his extensive knowledge as an armorer and collector, Floyd was often charged with capturing rare and unique parts for our auction site," said Chris Hord, CMP Custom Shop supervisor. "He was also regularly assigned to build special and historically significant, high value projects for special circumstances."
Hord first came to know Floyd in 2009 when Floyd was just a CMP customer and Hord was beginning work in the CMP Store. He recalls many mornings the two spent in casual conversation, talking about one of Floyd's favorite topics – rifles.
With his expertise, the CMP quickly hired Floyd on full-time as an armorer in 2011. Over the last decade, he has passed on his M1 skills to others as a valued mentor.
"He had a knack for it," said Brian McCormick, CMP storage supervisor, who worked directly with Mr. Floyd since 2015. "He was very meticulous – safety first. He taught me a lot, and he loved the CMP."
His passion was not only toward the rifles themselves, but the stories attached to them. One of his most treasured activities was choosing various rifles from the CMP warehouse that originated from World War II, Vietnam and other eras to put on display for visitors – explaining their characteristics as well as their journeys to the halls of the CMP warehouse. Many guests would shake his hand afterward and thank him for all of his insight and for his hospitality.
"He just got a kick out of doing that," McCormick recalled, with a smile.
"Floyd was a great asset to CMP, and brought an unparalleled experience to our community," Hord added. "The news of Floyd's passing is quite sad. It was a blessing to have known him."
For those who knew him during his military days, he was described in many words, but, above all else, loyal – an outstanding individual, soldier and comrade.
"An exceptional person who was always there to help his fellow soldiers, always, and was a pure joy to be around," expressed an acquaintance.
"Proud to have called him friend," said another.
In 2013, Mr. Floyd was recognized at the Wounded Warriors Camp banquet, held at CMP South, for his service in the Marine Corps. He spoke on the years he served and received overwhelming applause from the crowd.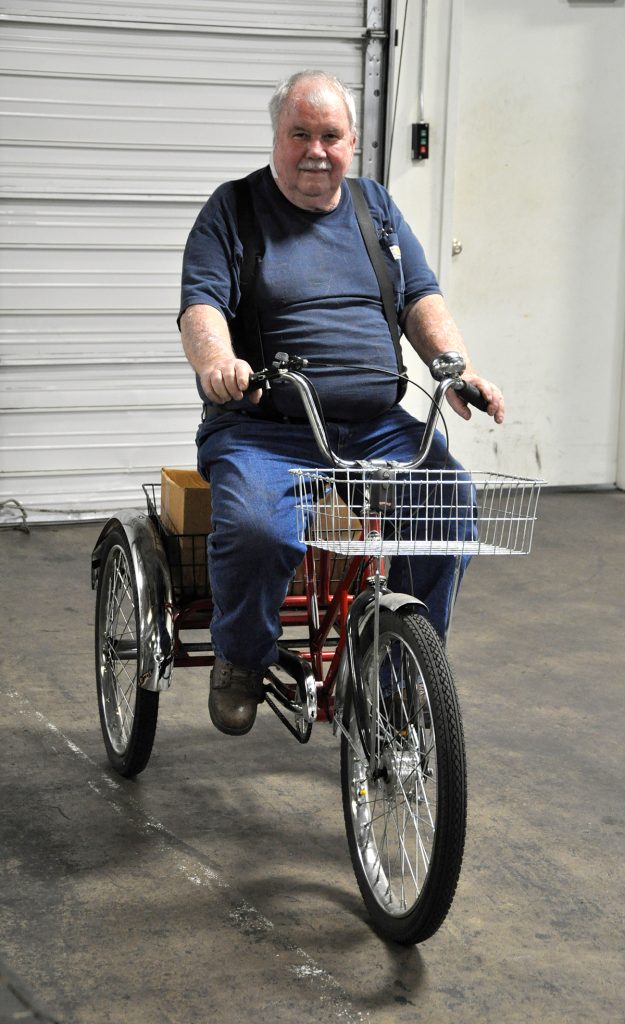 Around the CMP warehouse, Mr. Floyd could be seen riding his adult-sized tricycle, purchased for him by the CMP to assist him in his daily activities around the very spacious building. He was also known to pal around with the storage department's mascot – a cat named Bullet, named by Floyd himself.
To Mr. Floyd, working on rifles at the CMP was more than just a job – as McCormick suggested, it was his purpose. He rarely missed a day of work and genuinely enjoyed the parts, rifles and people he was able to surround himself with each day. Those close to him shared the sentiment.
"Everybody thought the world of him," McCormick said. "I don't think anyone can fill his shoes."
Mr. Floyd leaves behind a son and daughter (one daughter preceding him in death), a sister, as well as many friends and acquaintances who will remember the admiration, wisdom and compassion he brought to the world.
— By Ashley Brugnone, CMP Staff Writer