CMP Receives National Grant Toward Future Sporting Clays State Event
June 7, 2020
Civilian Marksmanship Program
▸
The First Shot
▸
CMP Receives National Grant Toward Future Sporting Clays State Event
By Ashley Brugnone, CMP Writer
The Civilian Marksmanship Program (CMP) has been chosen as one of 12 recipients of the National Sporting Clays Association (NSCA) 2020 grants.
The $2,000 grants are awarded to clubs and organizations hosting state competitions and can be used toward enhancing those events with advertisements, hospitality, awards or any other means of bettering the matches.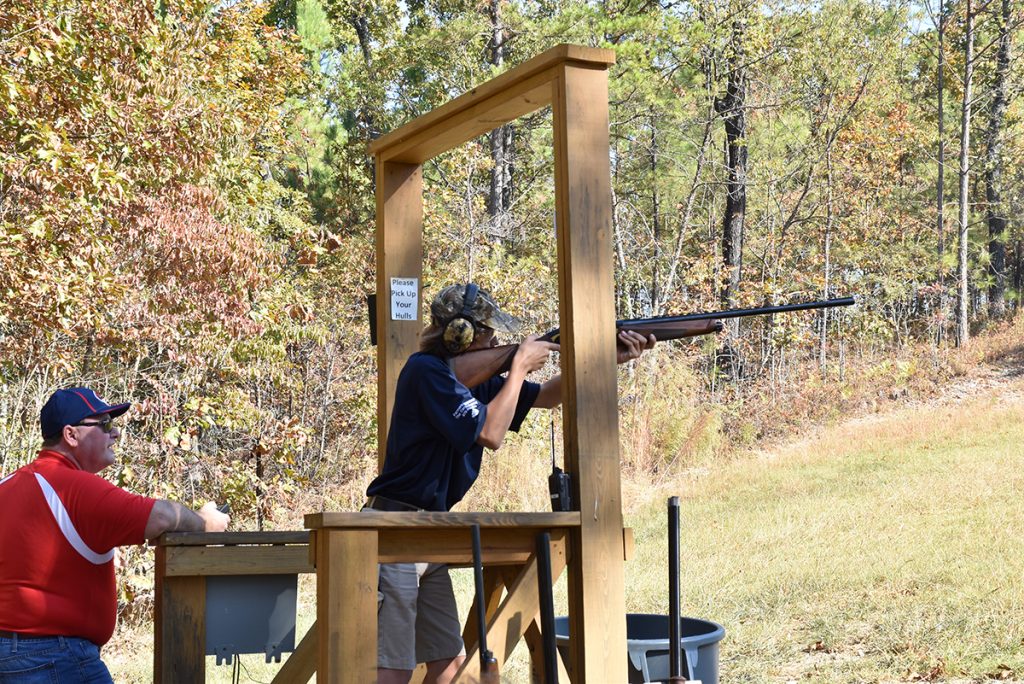 CMP's director of shotgun sports at Talladega Marksmanship Park, Barry Kelly, comes to CMP with more than twenty years' experience in the field. He has hosted events at various facilities through the years, but has never previously been successful in gaining a NSCA grant.
The grant will be used to enhance the experience for competitors and observers attending the NSCA registered Alabama State Sporting Clays Championship, set to be held Sept. 25-27, 2020, with the hopes of attracting more visitors to the Talladega Marksmanship Park grounds.
Currently, Talladega Marksmanship Park offers a variety of shotgun opportunities, including a trap field, 5-stand field and a 15-station sporting clays field, furnished with automated trap machines. Along with monthly NSCA and other local, state and national competitions, Talladega regularly offers weekly shogun classes for those wanting to learn more about the discipline.
The manicured grounds of Talladega Marksmanship Park provides scenic mountain views. Golf carts are available for guest use to allow easy transport of guns and equipment from site to site.
Find a list of upcoming events at the park on the CMP Talladega Marksmanship Park website: https://thecmp.org/ranges/talladega-marksmanship-park/.
More About Talladega Marksmanship Park:
Along with designated areas for shotgun, the 500-acre Talladega Marksmanship Park is loaded with a 600-yard rifle range, a 100-yard multi-purpose range and a 50-yard pistol range, each equipped with Kongsberg electronic targets and scoring monitors that allow shooters on the firing line to review shots in a matter of seconds.
The intricate electronic targets have the ability to be reused, so there is no pit duty required at Talladega. For even more convenience, competitors unable to transport their equipment through the hilly terrain of Talladega Marksmanship Park will be provided with transportation to and from the ranges. All firing lines are covered, so competitor and guests will stay dry and in the shade throughout the matches.
Talladega Marksmanship Park is crowned by 13,000 square feet of the Park Club House overlooking Alabama's mountain views. Inside the club house is the CMP Pro Shop, where guests are given the opportunity to purchase firearms, ammunition and other shooting supplies, as well as CMP memorabilia. Large screen TVs located throughout the Club House actively display results of shots fired on the John C. Garand Range (600-yard range) throughout the day.
The park is open to the public year-round, Wednesday through Sunday. No memberships required. Location, hours and fees can be found on the CMP Talladega Marksmanship Park website: https://thecmp.org/ranges/talladega-marksmanship-park/.
About the CMP:
The Civilian Marksmanship Program is a federally chartered 501 (c) (3) non-profit corporation. It is dedicated to firearm safety and marksmanship training and to the promotion of marksmanship competition for citizens of the United States. For more information about the CMP and its programs, log onto www.TheCMP.org.