CMP Participates in Inaugural Ohio Day at the Range
October 30, 2014
Civilian Marksmanship Program
▸
The First Shot
▸
CMP Participates in Inaugural Ohio Day at the Range
By Ashley Brugnone, CMP Writer
CAMP PERRY, OH – On September 27, a crowd of more than 400 paraded the grounds of Camp Perry for a day of recreational and personal discoveries. The inaugural Ohio Day at the Range and Outdoor Adventure Fair welcomed people with disabilities and their families to participate in educational, hands-on opportunities that opened the doors of possibilities and awareness for all.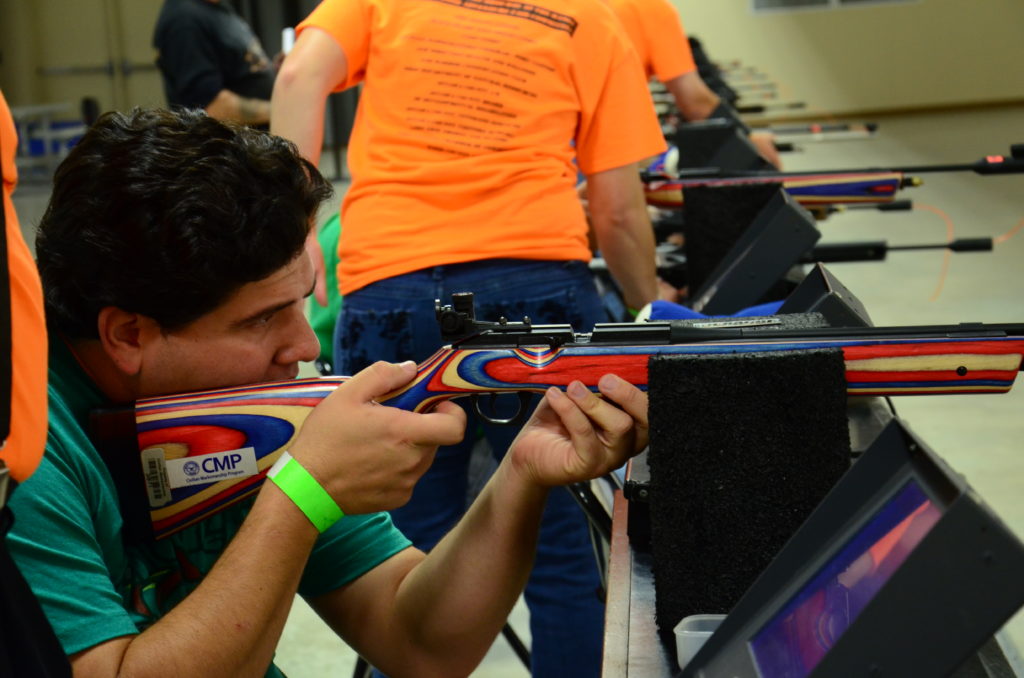 The stories of inspiration were prevalent throughout the day around Camp Perry, as those with mental and physical disabilities walked, wheeled and smiled beside one another through a variety of outdoor activities. But the event wouldn't have been possible without the hard work of Tory Thompson and her committee members.
Tory, who works for The Ability Center of Greater Toledo, discovered the event after attending a national conference in Missouri, where she was introduced to an event the state has been conducting for the past decade called Missouri Day at the Range. After brainstorming, she brought the idea back to her colleagues in Ohio.
"I thought it would be the perfect thing for our area, given our natural resources and the shooting range that we have here at the CMP (Civilian Marksmanship Program)," she said.
With a direction and resources, she quickly pulled together a committee of more-than-willing volunteers to bring the event to life.
"Our committee was fabulous," she said. "We all had a vision, but they all put it together and made it happen."
Attendees were able to participate in a variety of outdoor activities, such as fishing, birding, rowing, archery and cycling. The CMP also took part in the event by lending its state-of-the-art Gary Anderson CMP Competition Center air gun range for target shooting.
Stephanie Hall of Seville, OH, brought her sons Quinten (9) and Conner (16), along with their cousin Scott (20) to take a shot at air rifle.
Conner was involved in an accident when he was 4 years old that left him paralyzed from the waist down. Despite his injury, Stephanie said being in a wheelchair hasn't slowed him down.
"He gets out and participates in about everything," she said. "These kind of events just prove to him that he's just as normal as everybody else, just finding different ways of doing it.
"It's inspiring, coming here and seeing all of the people participating in everything," she added.
His first time to the air range, Conner is already hooked – even talking about training for the Olympics in the event. Gold medal dreams aside, Conner still managed to have fun on that September day.
"He was excited about it. He's shot regular firearms, but this is a very mellow, easy-going environment," said Stephanie. "It's great. Everyone is very nice and helpful as well."
Another mom who brought her son to shoot was Tiffany McCord of Sandusky, OH.
Her son, Riley, 18, was born 17 weeks early and weighed only 1 pound. The early birth left him with dystonia, cerebral palsy, as well as heart, lung and other physical interferences that cause him to only be mobile through a motorized wheelchair.
"Now look at him," joked Tiffany, as she smiled at the grown young man in front of her.
After talking for years about wanting to shoot a gun, but never having the opportunity, Riley finally got his chance in the air rifle range. His dad, Brian, stood by his side and steadied the rifle for Riley as he pulled the trigger.
On one of his shots, the electronic monitor at Riley's firing point registered a 10.2 – one of the highest shots possible. Tiffany and Brian beamed a glowing smile as Riley yelled out a "Yahoo!" on that first of many 10-point shots.
"This is the whole thing he's been wanting to come here to do," said Tiffany. "I never thought I'd see this day. And now, to open this range up, I was so excited when I heard about this event. It's amazing."
Tory Thompson, the woman who helped bring the idea to Northwest Ohio, even had a personal story of her own that made the event even more special.
She spoke of a disabled 55-year-old man she closely works with through The Ability Center, who always wanted to hunt with his brother. After hearing his wish, her goal became to get a gun in his hand. And with the Ohio Day at the Range and the help of the CMP, she was able to do just that.
"It was really his dream come true. He and his brother were able to connect on that level," she said. "A lot of the time, people with disabilities don't have that because they don't think they can. And I've seen it through this event.
"I think it's important to allow people to see past the stereotypes and see that they can do things in society, in nature, with family and friends," she added. "That's the goal: to get people out and active. Instead of the family going out and 'Joe' sitting in the corner, 'Joe' is now playing," she added.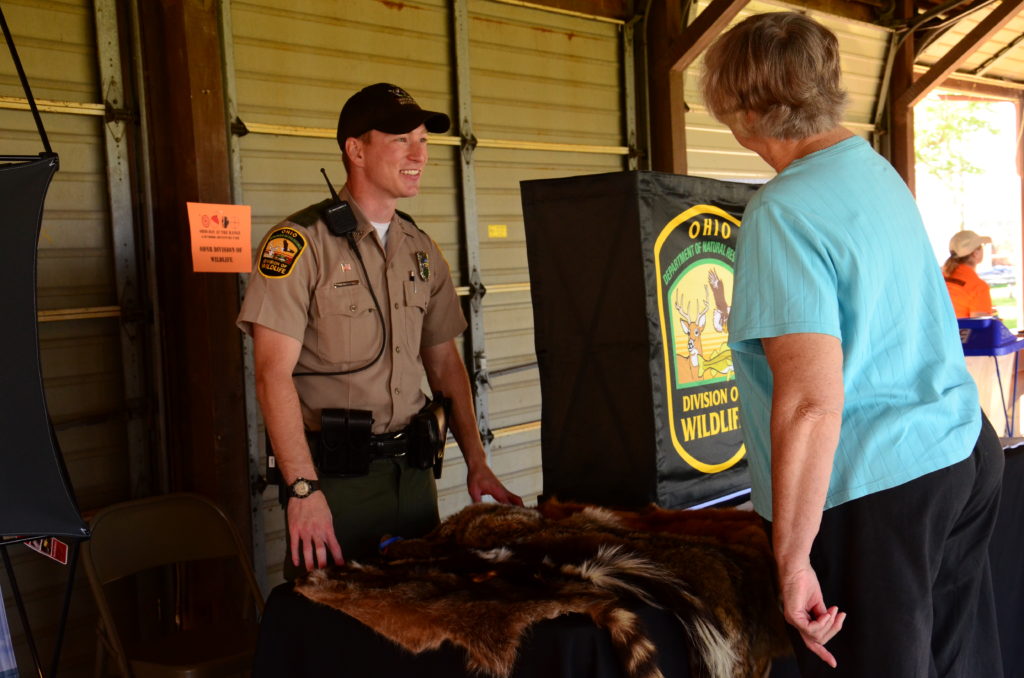 With the encouragement of over 100 volunteers and countless donations from area businesses and organizations, the inaugural Ohio Day at the Range was an overwhelming success. The tireless efforts of Tory and her committee not only brought an awareness of the sorts of activities Northwest Ohio can offer to the disabled and their relatives, but also the realization of all of the things they can do together as a family.
"I think it'll be even bigger and better next year," Tory said, with a smile.