CMP & NRA Coordinate 2020 Calendars for the Benefit of Competitor Scheduling
July 3, 2019
Civilian Marksmanship Program
▸
The First Shot
▸
CMP & NRA Coordinate 2020 Calendars for the Benefit of Competitor Scheduling
The Civilian Marksmanship Program and National Rifle Association have coordinated timing of training, pistol and rifle events of the 2020 National Matches at Camp Perry and NRA Championships at Camp Atterbury to provide competitors greater planning flexibility.
CMP's Programs Chief, Christie Sewell and NRA's Cole McCulloch, Director of Competitive Shooting, said "It's important that competitors of both organizations have the opportunity to shoot matches of their choice without conflicting dates, by event."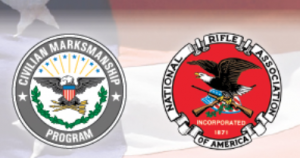 "Planning is very important for our competitors and our organization as well," Ms. Sewell said. The CMP works continuously from a three-year planning calendar, not only for match scheduling, but housing as well. Room requests for the National Matches fill quickly at Camp Perry, Port Clinton and neighboring communities," she continued.
"We also understand that competitors, volunteers and our staff all need to request vacation well ahead of time. Many competitors tell us their employers require vacation requests a year or more in advance."
Next year, the NRA will begin firing its primary of National Championships of precision pistol, smallbore and highpower at Camp Atterbury, IN, with registration on June 30 and competition opening with a First Shot Ceremony and Pistol matches on Wednesday, July 1. Pistol competitions for NRA will run through Sunday, July 5, concluding with a first phase pistol awards ceremony.
Also, next year, the CMP will open the National Matches at Camp Perry with its First Shot Ceremony and pistol matches on Tuesday, July 7. CMP pistol events will run through Sunday, July 12, concluding with an awards ceremony.
CMP Smallbore rifle check-in and practice will commence on Tuesday, July 14 and matches will run for a week with championships and prone awards on Wednesday, July 22. CMP's Rimfire Sporter Match and CMP Junior Smallbore camp will also be completed during that period. CMP Cup Highpower Rifle matches, fired on electronic targets, begin Tuesday, July 21 and will conclude with a CMP Cup awards ceremony on July 23. CMP Rifle Clinics will begin July 24 and conclude July 26. CMP's National Trophy Rifle Matches will begin July 27 – July 31, with CMP National Games Events July 30 – August 3. All CMP events will continue to be held at Camp Perry in Port Clinton, Ohio.
NRA Smallbore 3P rifle begins on Thursday, July 23 and concludes Tuesday, August 4 with a final awards ceremony. CMP Long Range matches open on Tuesday, August 4 and conclude with the CMP Palma Rifle match and Long Range awards on Saturday, August 8.
NRA Highpower Rifle commences with squadded practice and opening ceremony on Monday, August 9 and concludes with an awards ceremony on Saturday, August 15. NRA Mid Range Rifle opens on Sunday, August 16 and closes on Thursday, August 20 with an awards ceremony.
NRA Long Range Rifle begins Friday, August 21 and concludes Tuesday, August 25 with the final awards ceremony.
For more information about the National Matches at Camp Perry and NRA Rifle & Pistol Championships at Camp Atterbury, click on the following links:
https://thecmp.org/competitions/cmp-national-matches/