CMP New Jersey State Championship Matches Held in September
October 1, 2015
Civilian Marksmanship Program
▸
The First Shot
▸
CMP New Jersey State Championship Matches Held in September
Submitted by Paul Adamowski
Cumberland Riflemen hosted the fifth annual New Jersey State CMP Rifle Championships on Sept. 19 and 20, 2015, at its Millville, N.J., Range. The matches were approved by the Association of New Jersey Rifle and Pistol Clubs and the Civilian Marksmanship Program (CMP).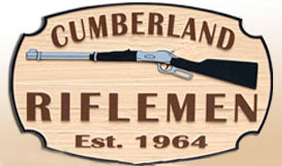 On Saturday, Sept. 19, a total of 57 entrants tried their skills at besting each other as woodgun shooters by category in the Garand, Springfield and Vintage Rifle Matches. The day started off ominously with a heavy fog, which made seeing 80 feet a near impossibility. The fog lifted about one hour after the scheduled start time to reveal a large field of competitors ready to awaken the woods with the match start. The day turned into a beautiful sunny and warm one – not at all in the fashion with which it started.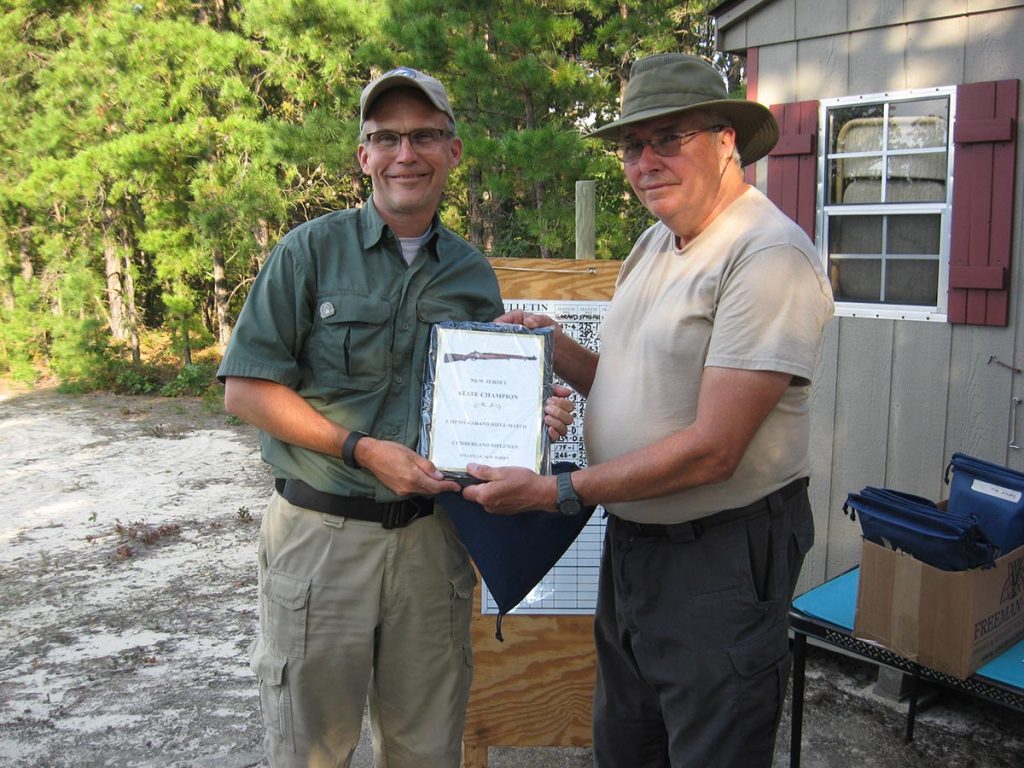 Winner of the Garand State Championship was Jim Jenkins of central New Jersey. Jim shot a 276-2x to beat out Vince D'Alessandro of the host club. The Springfield Match saw Cumberland's Jim Keating (using a 1903 a2) go all out with a score of 283-5x to best D'Alessandro's 277-5x.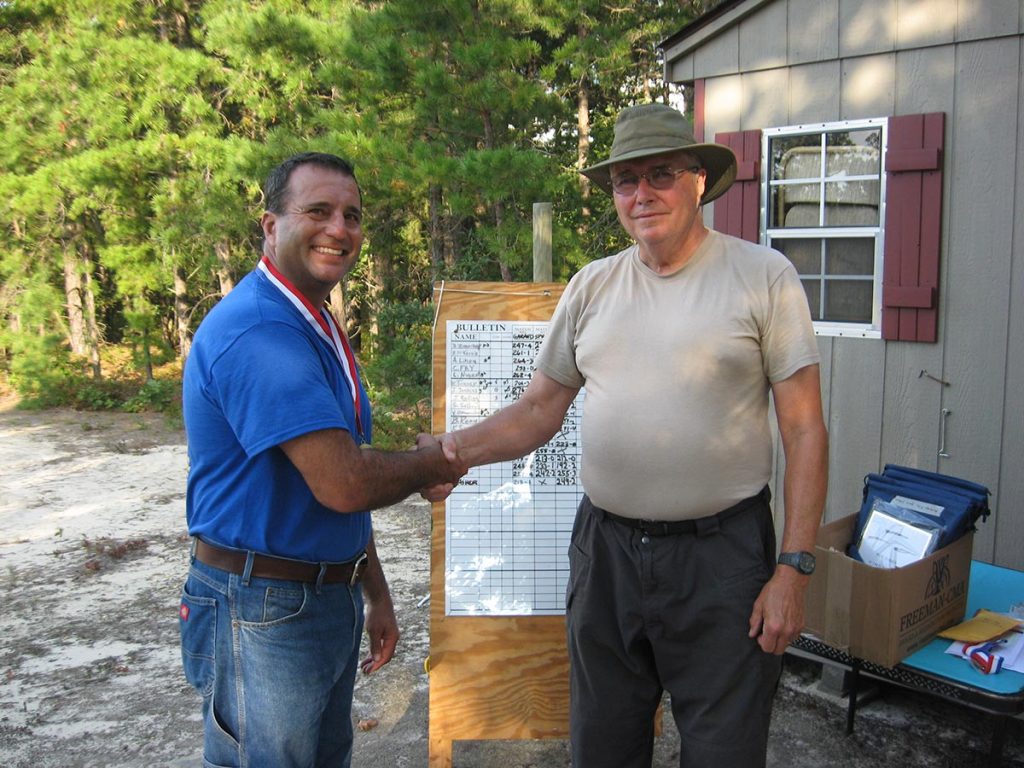 In the Vintage Match, Kevin Tunny broke his slump to shoot a 283-1x – using his K31 to best the next closest shooter, Pennsylvania's Ken Stein, who shot a Swede to score a 271-4x. The Three Gun Aggregate was D'Alessandro's revenge as he shot a total of 804-9 x to beat out Rob McKenzie's 801-10x and Jim Keating's 798-8x. D'Alessandro was crowned the GSV New Jersey Woodgun State Champion.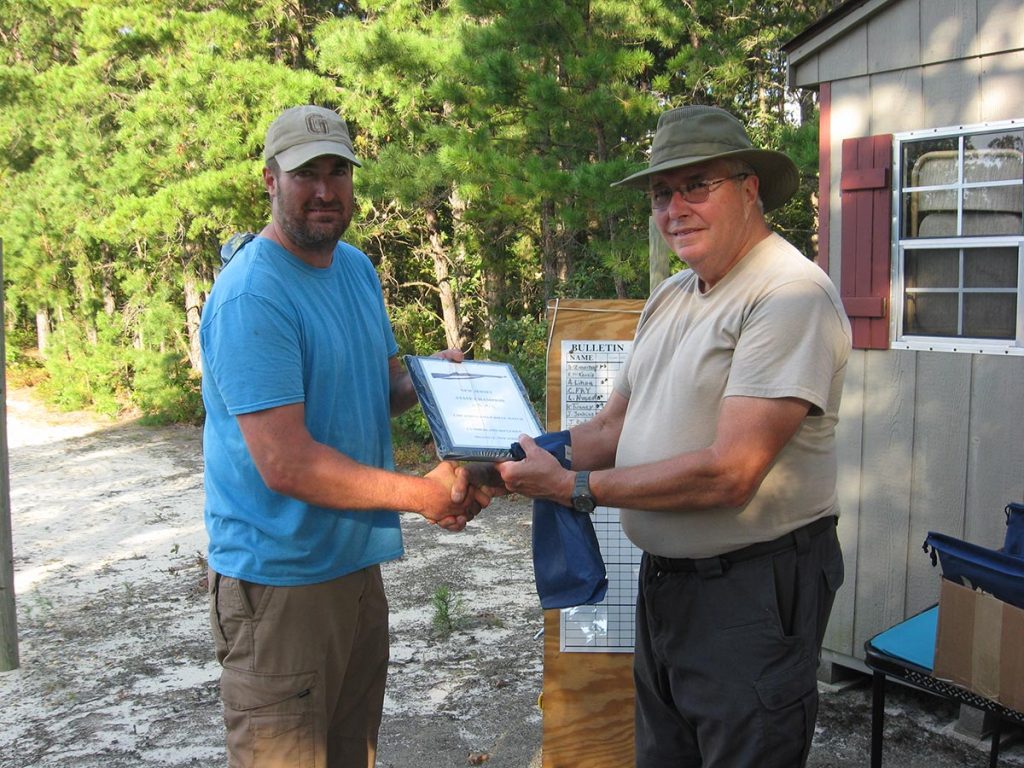 On Sunday, the range opened with a beautifully bright sunny morning. The sun lasted but was joined with winds gusting to 23 miles per hour (at the stat shack) during the Governor's 10 Match. Luckily, the wind died down to not even a dull roar to see some exciting scores shot during the EIC Match.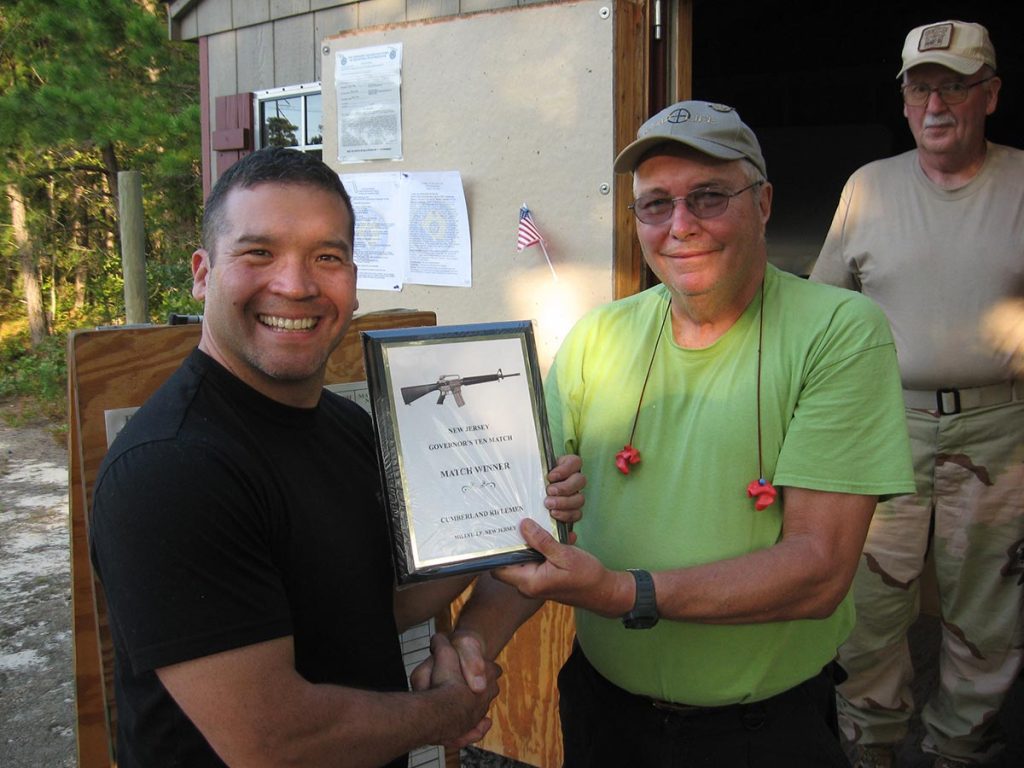 The Governor's Match was won by Dale Brickwood, who shot a 287-8x. Brickwood is a New York State shooter, meaning he could not be crowned state champion because of his residency. However, New Jersey shooter Carol Boyd shot a 283-7x to garner the champion title.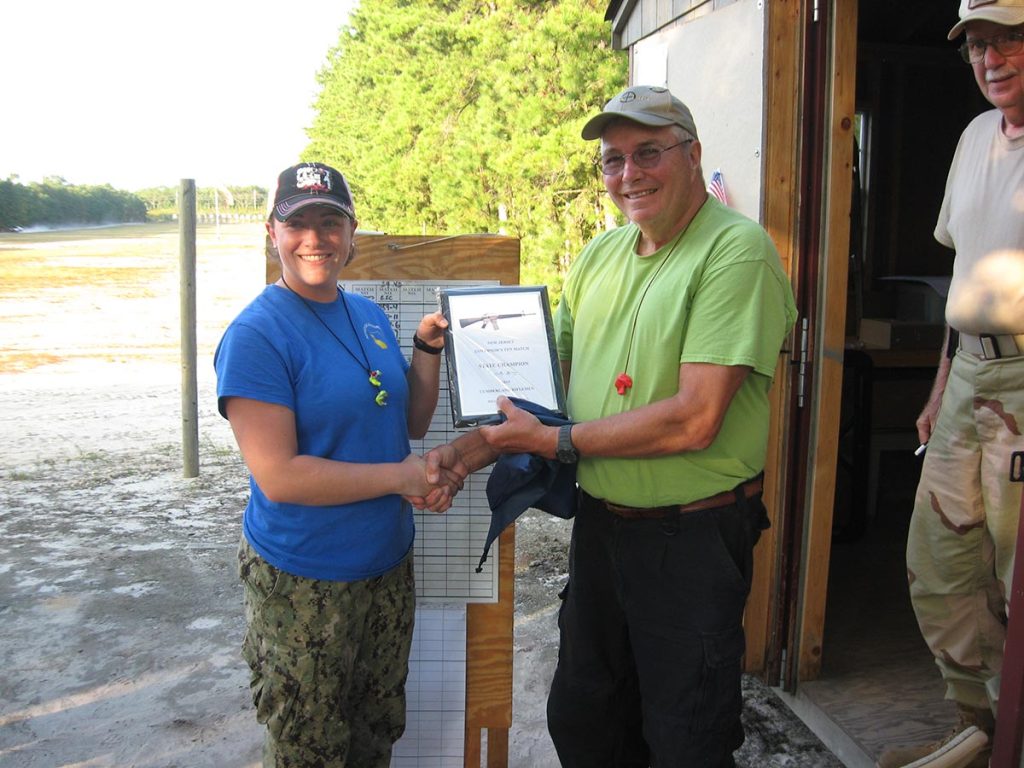 The Governor's Ten HP Team consists of Boyd, Tim Clarke, Tom Foster, Angelo Tufaro, Jim Orille, Jim Keating, Adam Kopstein, Bobbie Hann, Dave Lange, Don Zubritsky and Lee Nugent (alternate).
The EIC Match saw 37 shooters vie for each of three legs. The match was won by Lennie Kurtich who shot a personal EIC best of 485-17x. Pending CMP approval, the high three non-distinguished shooters were Dave Stitz (475-10x), Steve Paci (473-11x) and Dale Brickwood (471-8x).