CMP Marches Forward with Electronic Targets at History-Making Matches in June: Part 1
August 29, 2017
Civilian Marksmanship Program
▸
The First Shot
▸
CMP Marches Forward with Electronic Targets at History-Making Matches in June: Part 1
By Ashley Brugnone, CMP Writer
CAMP PERRY, Ohio – The Civilian Marksmanship Program (CMP) closed out the month of June with an entire week of successful competition on its traveling electronic target system – an encouraging and influential mark in the history of Camp Perry, the CMP and the world of competitive bullseye target shooting. The week of matches came on the heels of a disappointing EIC match earlier in the month due to less-than-desirable operation of the target system by CMP staff. Procedural and technical improvements helped turn the corner.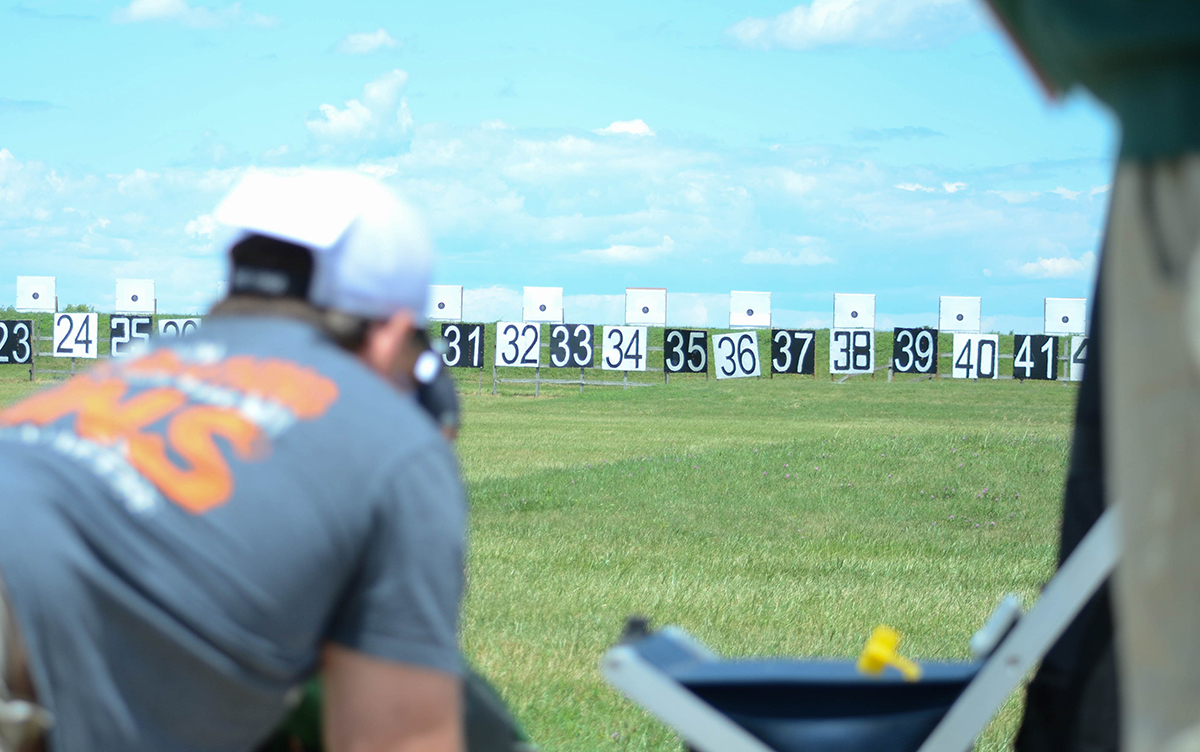 On June 26, the CMP kicked off the 2017 National Matches by hosting a 4-man team match on the revered Viale Range during the inaugural CMP Cup Series. With corrections to cabling placement and additional staff training, the CMP Cup competitors fired 36,000 rounds of ammunition with only a handful of issues – normal for a paper target match series.
At the outset of the match, 18 teams fired a flawless string at the 200-yard line and then fell back for the next stage at the 300. A seamless round of slow and rapid fire ensued, again with no errors in the target system.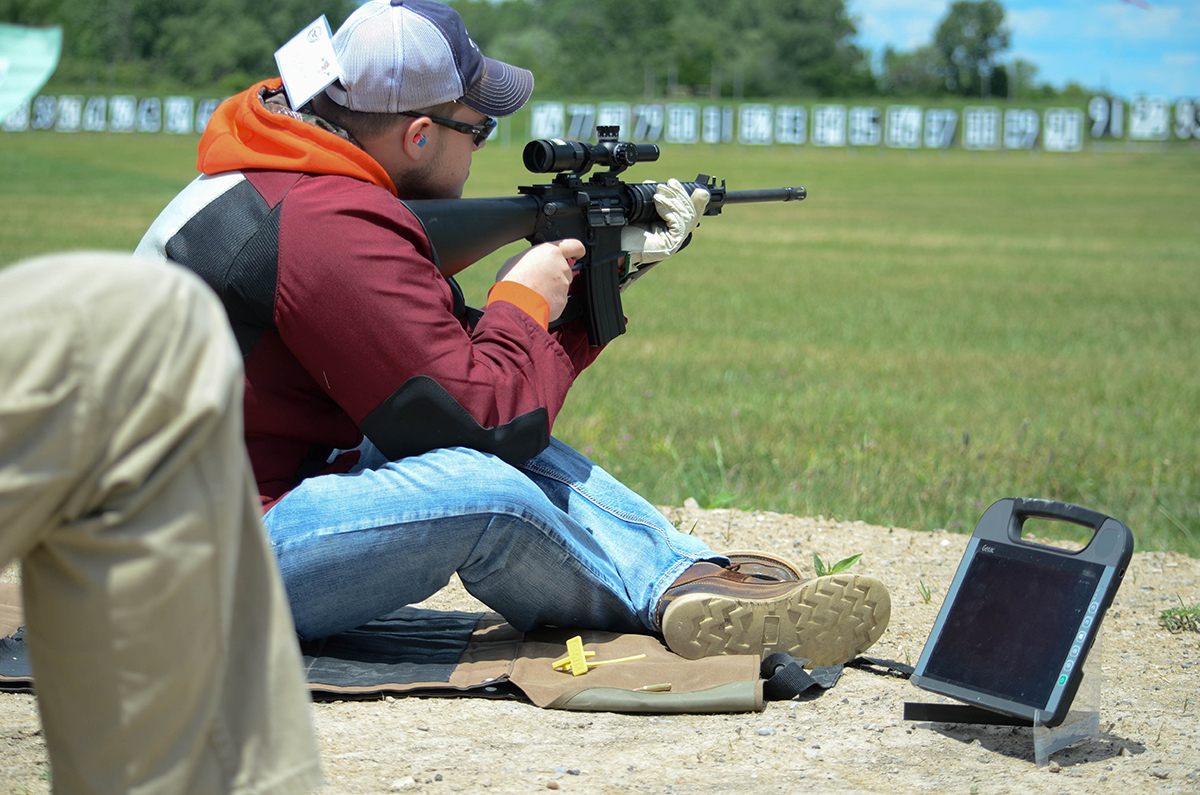 When it came time to drop to the 600-yard line, a unified and rapid transition allowed for the final string of competition to be fired right on schedule. As the last shot pierced the targets downrange, a page in the history books was written as the first successful match on electronic targets went off without fail at Camp Perry – not to mention, the very first National Match event to be completed on electronic targets.
Day 2 brought the 800 Aggregate event and another effective sequence of history-making competition with an across-the-course match of four relays fired in an astounding time of only five hours. Two more 800 Aggregate matches followed, with no significant errors coming to the surface.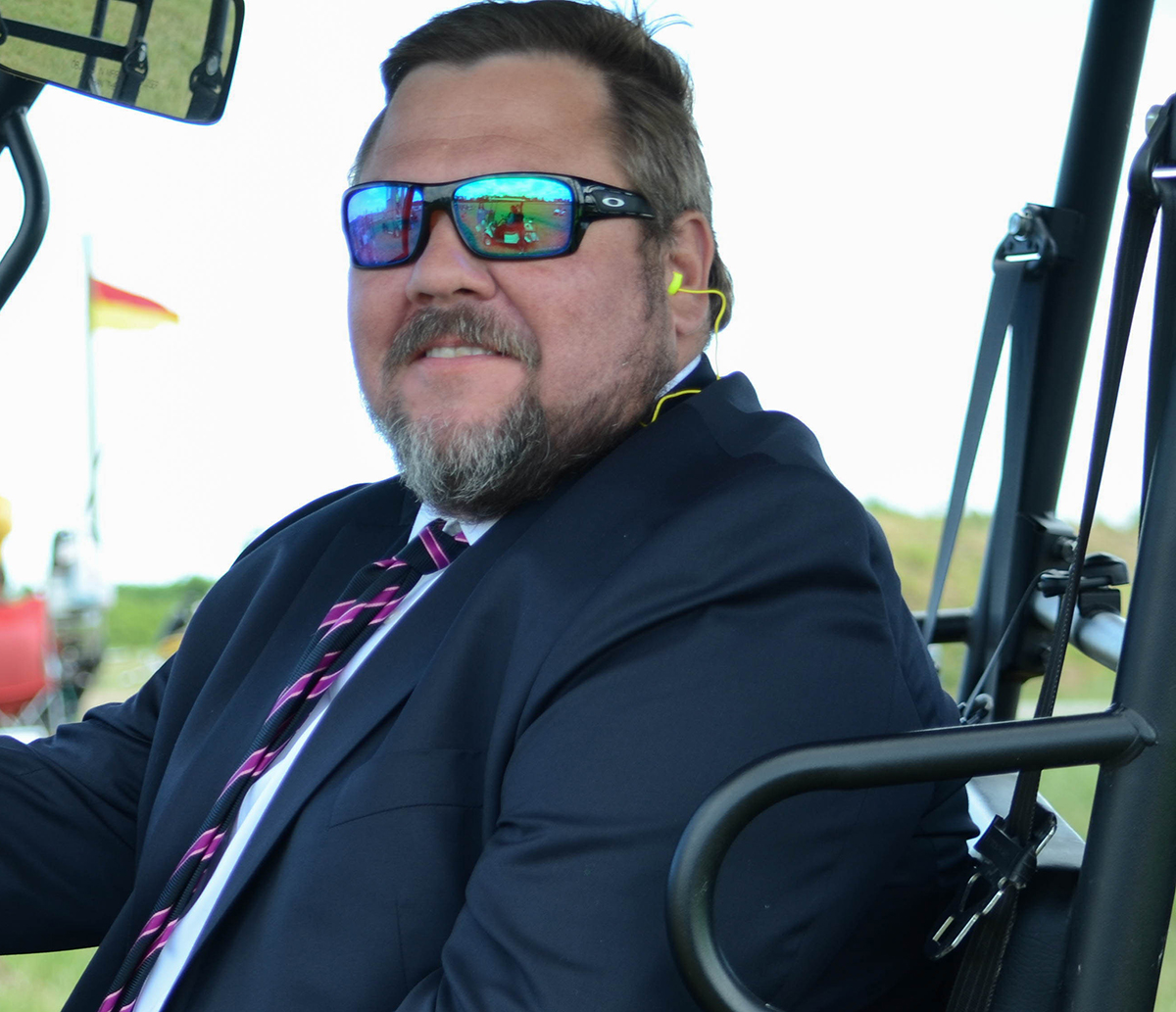 "I'm very pleased. This was outstanding," said Mark Johnson, CMP chief operating officer. "I like how it's brought camaraderie and sort of a laid-back atmosphere back to a service rifle type event. I haven't seen that at Camp Perry in years. These electronic targets have made the shooters seem more relaxed – and I think that's a good thing, because along with being relaxed is enjoyment."
Bryan Parris, CMP targets specialist, has been working with the electronic highpower targets for over two years now – spending every minute he can to correct glitches that are inevitable in an electronic system.
"It's all I do," Parris said with a laugh. "Whether it's these target systems, working on the target systems in Talladega (Marksmanship Park), or the systems in the air rifle ranges and the travel ranges.
"KTS (Kongsberg Target Systems – developers of the targets) is committed to making them as perfect as possible – not just electronically and scoring-wise, but mechanically as well. And we are too, for us and our customers who are going to be using these in the future. It's only fair to our competitors that we give them as good of a system as can be provided."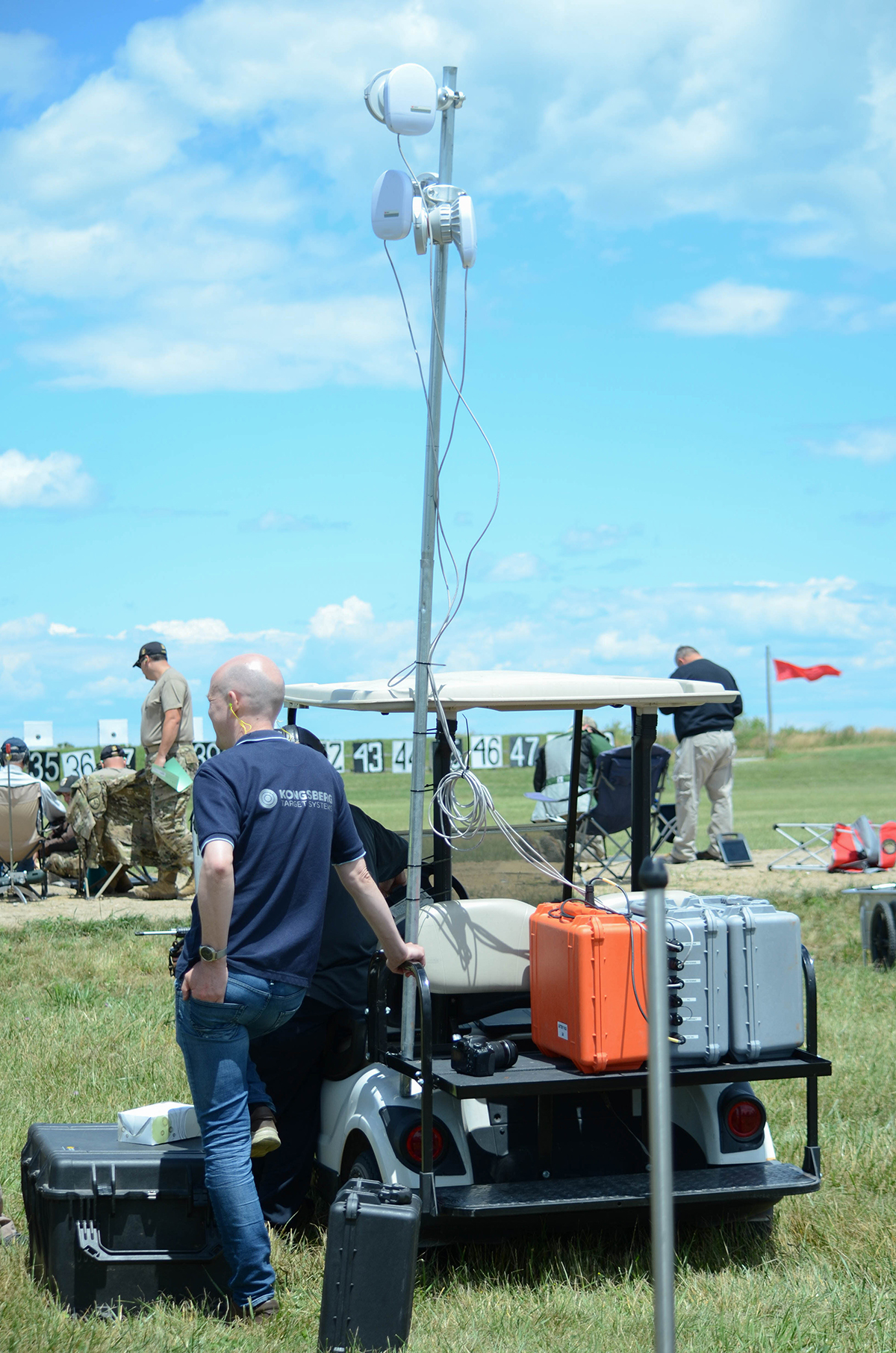 He also talked about the unique challenges that arise from creating an easily installable, maintainable and moveable system like the CMP's traveling highpower target system. At the CMP's Talladega Marksmanship Park, the electronic targets are stationary but are able to rise and fall with the power of mechanical lifters – unlike any other range. Though the traveling highpower target system is similar to those used at Talladega, each new venue presents a fresh set of encounters, such as the target carrier issues at Camp Perry.
"We can't make any permanent modifications to the carriers because the National Guard has to be able to use the ranges when they need them. So we've got to work around those things to create solutions that will work for our target systems," Parris said.
For the future, Parris is working to make the system as close to perfect as possible. Some of his plans include faster changeover periods from yard line to yard line and having the ability to maintain scoring rings at all distances.
"We've learned and applied a lot of lessons and we have a lot more diagnostic capabilities on the targets to know how well they are functioning," he said. "They're not perfect – no electrical system is perfect. But they're a lot more efficient, a lot more effective and save a lot of time in shooting. They're performing the same function that's done in the pits, but they're doing it in a safer manner."
In our next story, hear the competitors' thoughts, including those from the self-proclaimed "old guys," in "CMP Electronic Targets Part 2."