CMP Makes Camp Perry History with National Matches Smallbore Return
July 18, 2018
Civilian Marksmanship Program
▸
The First Shot
▸
CMP Makes Camp Perry History with National Matches Smallbore Return
By Ashley Brugnone, CMP Writer
CAMP PERRY, Ohio – The Civilian Marksmanship Program (CMP) staff members not only marked the return of National Matches smallbore events in July, but they did so with flair as they fired the first-ever National Matches smallbore competition at Camp Perry using an innovative electronic scoring technology – designed specifically for the new line of smallbore competitions.
A staple during the National Matches season for over half a century, the National Rifle Association, which conducted the smallbore series of events in the past, packed up the discipline and removed it from the Camp Perry National Match schedule in 2014 to organize at another location.
After much discussion amongst competitors and staff members, a fresh line of smallbore matches, this time conducted by the CMP, came to fruition through the hard work of many CMP personnel, including match director Brad Donoho.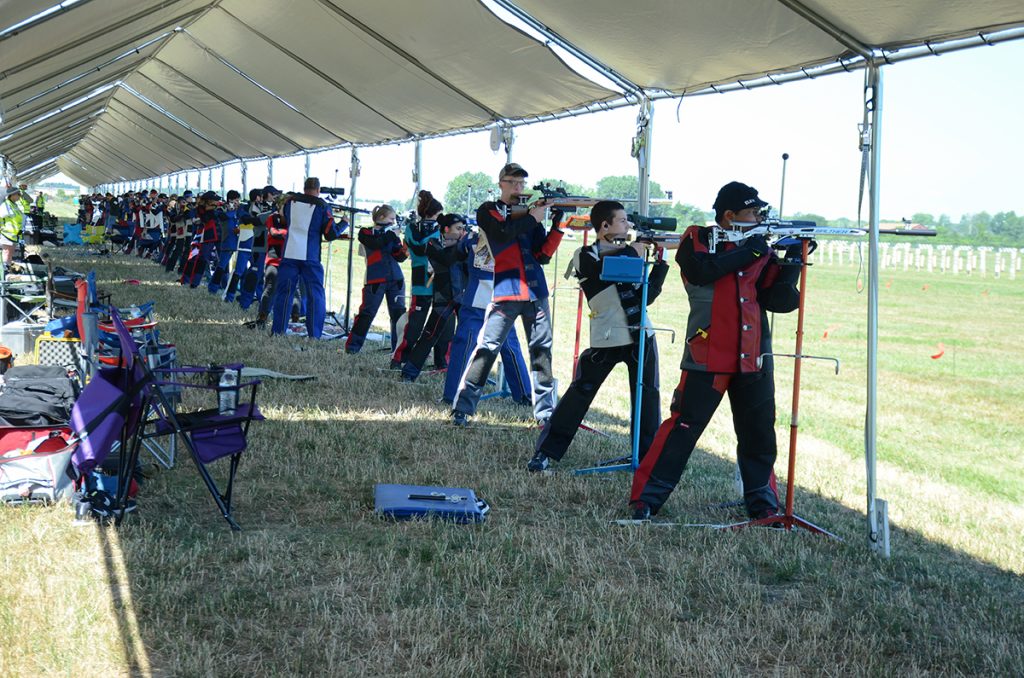 "We had a lot of competitors who wanted smallbore to return to Camp Perry, and we had too many people asking us to run our own smallbore matches at Camp Perry, just so they can come back," he said. "This year, we tried to give everybody the opportunities they were used to at Camp Perry and try to stay true to history while also being innovative at the same time. I think with the schedule that we have, we've done that."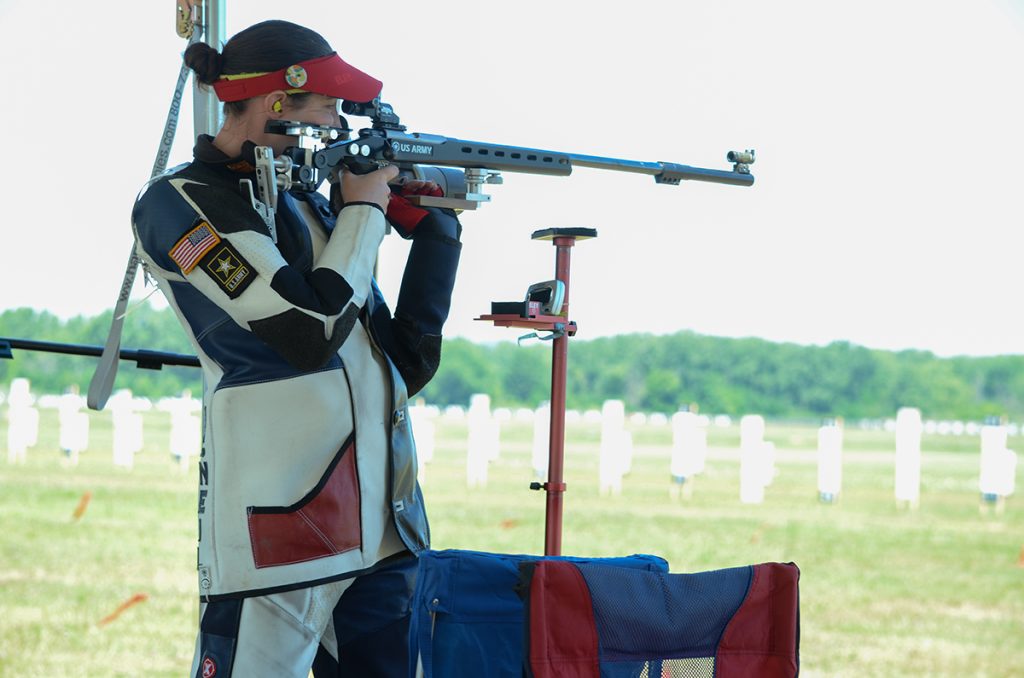 The CMP's new National Matches Smallbore series kicked off on July 17 on Camp Perry's Rodriguez Range with the Three-Position Day 1 event. Competitors in the event fired 40 shots onto paper targets at three positions: prone, kneeling and standing. With that many shots piercing through an entire line of targets, the task of scoring can become daunting.
"The biggest bottleneck when it comes to shooting paper targets is how do you quickly and efficiently, and accurately, score all of those targets?" said Donoho.
The answer to the problem was, as any other in this technological day-and-age, a device app.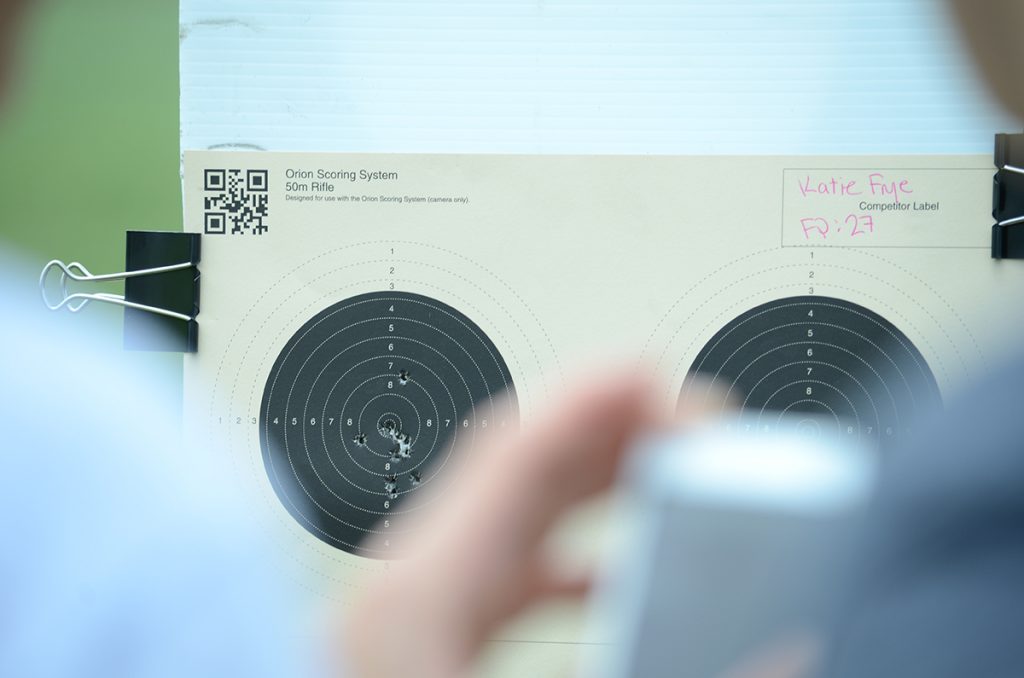 Orion Scoring System, which has partnered with CMP on the smallbore events, developed a scoring software that can read shots by simply snapping a photo of the target from a handheld device. The photo in the app links directly to the Orion Scoring system, which then identifies shots on the target and scores accordingly.
Once all firing was completed for each stage at the National Matches events, range officers on the line walk downrange with a device in hand that contain the Orion Scoring System app. The new scoring system drastically slashed competition time while also easing the scoring element for both competitors and match workers.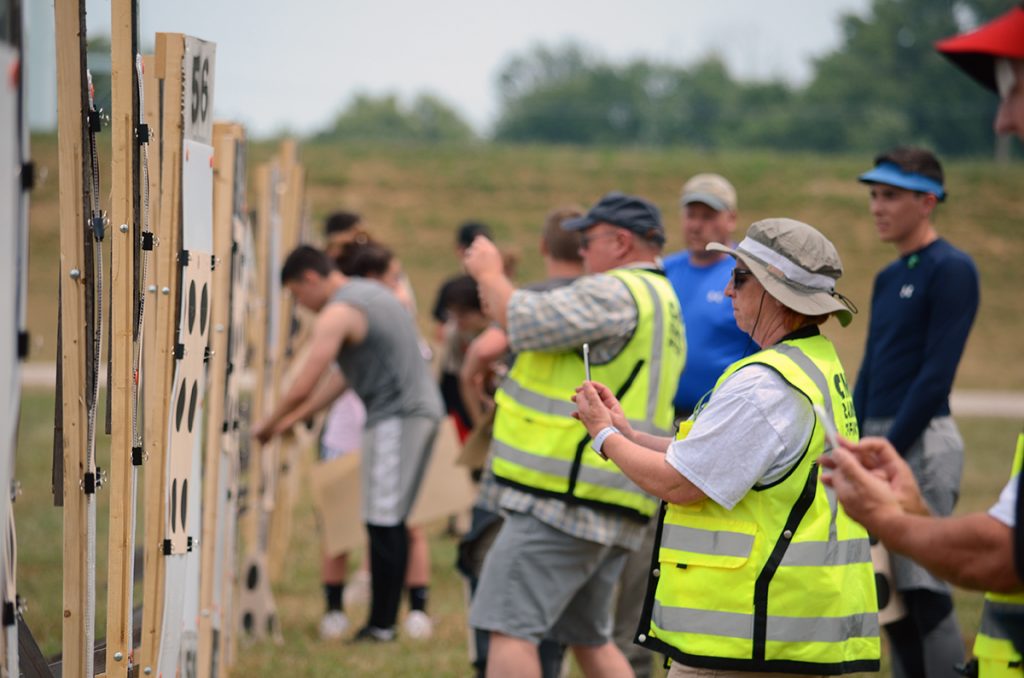 After the snapshots were taken, shooters were given permission to handle the targets and remove them from the target frame, all while scoring was already taking place in another location. CMP verifiers reviewed the targets on computers before posting the results online, all in a matter of minutes. The physical paper targets were also brought over to the separate location and arranged by firing point – held just in case a challenge was brought forward by a competitor.
"The hope is, at its best, we should be able to have scores posted online before firing begins for the next stage, which would be pretty revolutionary for paper targets at Camp Perry," said Donoho.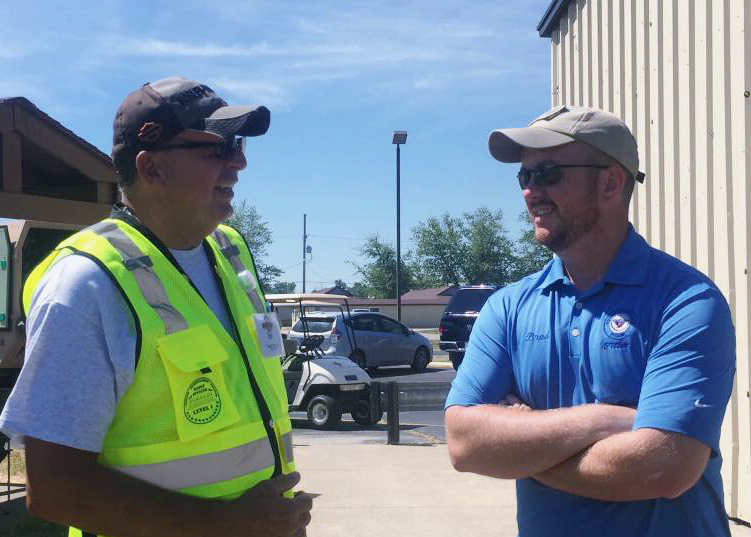 He went on, "This is the first step to allow Orion users to use this at their home range, but for this championship, the only thing the shooters have to worry about is shooting the best shots possible and going to review their targets. That's the only thing shooters should be worried about at a national-level championship."
Last year, when CMP decided they were going to fulfill the wishes and dreams of many by bringing smallbore matches back, staff members sat down and formed an advisory committee comprised of some of the country's most experienced smallbore shooters. Together, the group collectively created a schedule that allowed as many matches as possible in the week timeslot allowed during the National Matches.
Traditional matches from the past, such as three-position smallbore (modeled after USA Shooting events) and an abridged version of prone events that feature a two-day Course of Fire instead of four to account for the amount of days allowed on the CMP schedule.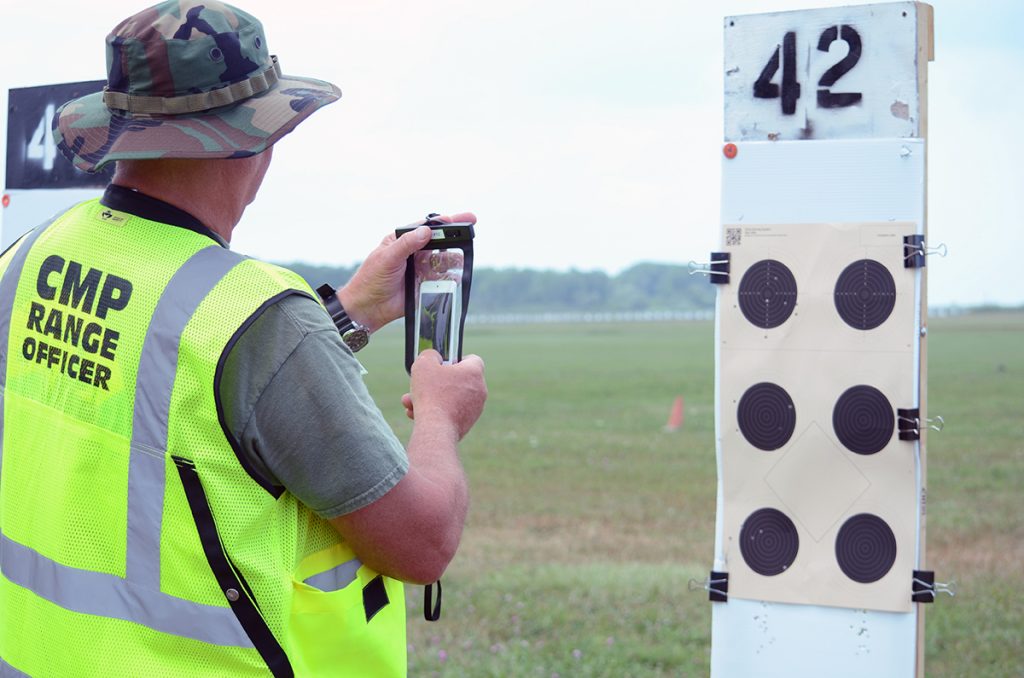 Another exciting element added to the prone match is a prone elimination event, fired on CMP's electronic targets on Petrarca Range – another first for a National Match smallbore event.
"We wanted to do something new – something creative," said Donoho. "Hank Gray, from the AMU (Army Marksmanship Unit) suggested an elimination event where we start with a full range of shooters and start elimination shooters after the first stage of fire to get them down to the Top 10."
The Three-Position finals was also fired on the CMP's electronic targets at Petrarca Range during the Matches.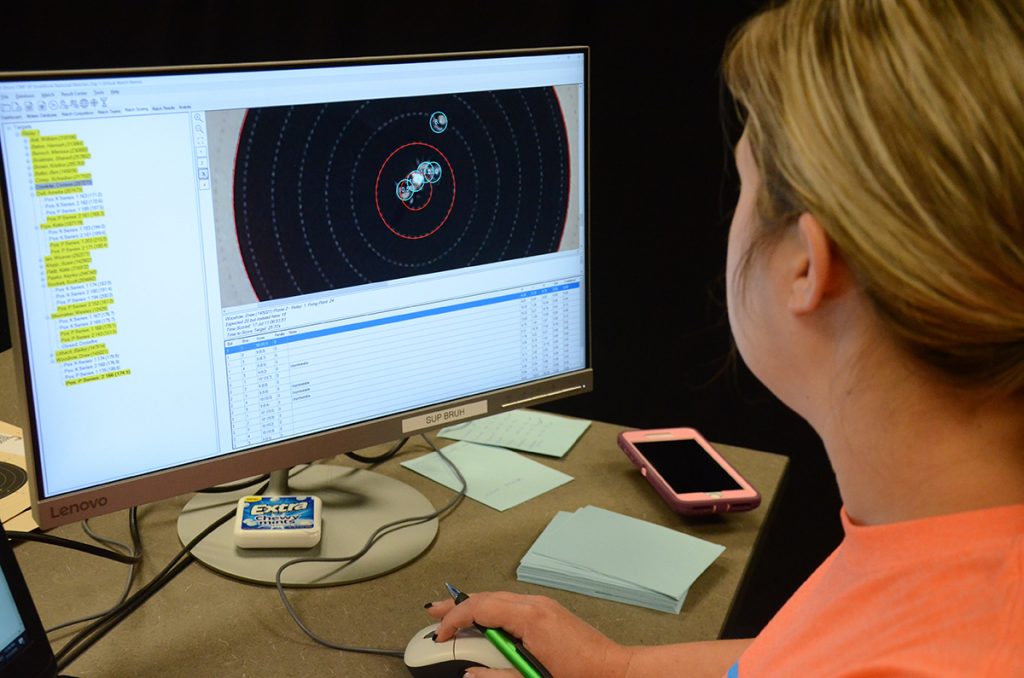 Additionally, the week-long schedule contains a condensed team event that will include a new requirement. Instead of separate iron-only and optic matches, the CMP team event will combine the two, creating a four-person team event where two competitors must fire irons and two may shoot any.
An extensive amount of testing was conducted on the Orion electronic scoring system in the months leading up to the National Matches. As with any new technology, trials and errors manifested during test events but were quickly resolved in the software to provide the best possible system for competitors.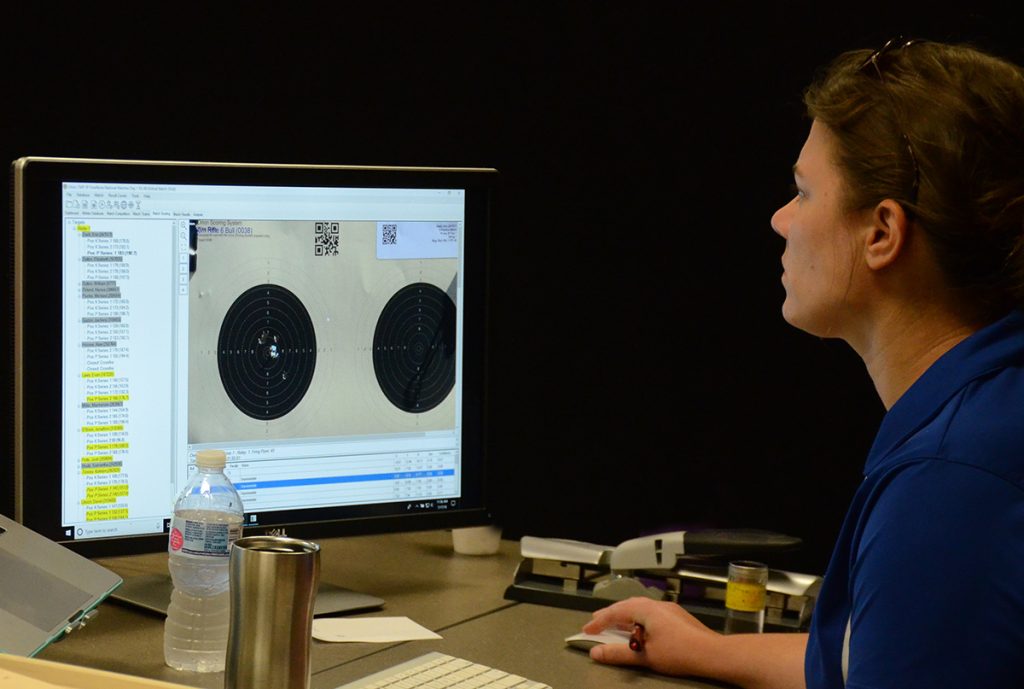 "We had a lot of successful tests and also some catastrophic tests," Donoho said. "It's the first year we've used it. We have a lot of work to do to make it better, but we're confident it's going to provide accurate results for a national-level championship."
In May, the system traveled to Palmyra, Penn., to score the Mid-Atlantic 6400 Match – a prestigious event that attracts several talented competitors. The CMP staff members learned a significant amount of useful information about the software on the first day, and by the third and fourth day, the team became familiar enough with the scoring routine that only one person was needed to score 20 targets in less than 20 minutes. In the span of the last two days of competition, out of 12,000 that were fired, only 15 shots were altered due to human error, and two challenges were taken on and denied.
"I think we proved that the system works and works very well," Donoho said.
At a later match, this time held at Camp Perry, weather gave the staff members another unexpected challenge.
"In true Camp Perry-smallbore form, it rained about three inches of rain in approximately three hours – it dumped buckets on us," Donoho explained. "And that was a pretty catastrophic event, but we got what we needed out of it, because we realized that the system wasn't scoring properly in the rain."
The talented team at Orion Scoring System quickly revamped the software to fix the issue, giving the program an extra blanket of protection in harsh weather conditions to ensure its accuracy.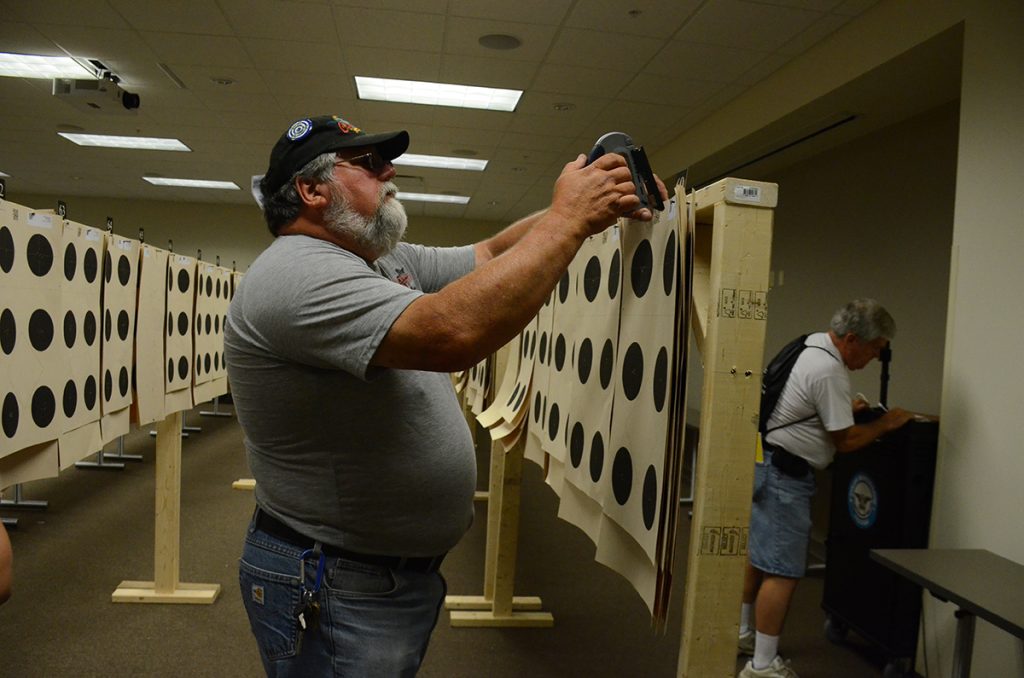 "Without that information (from the events), we wouldn't have been able to get to the point where we are today," said Donoho. "Between those two events, we learned a lot, and with a couple of individual events that we've done from there, we're confident that the matches will go off well."
The electronic Orion Scoring System will also be used to score the National Rimfire Sporter rifle competition, set to take place at Camp Perry on Sunday, July 22.
The CMP Smallbore events will fire July 16-22, concluding with the prone elimination event and team match.