CMP Introduces New Public Archery Range at Talladega Marksmanship Park
July 14, 2021
Civilian Marksmanship Program
▸
The First Shot
▸
CMP Introduces New Public Archery Range at Talladega Marksmanship Park
TALLADEGA, Ala. – Continuing its dedication to marksmanship of all types, the Civilian Marksmanship Program (CMP) is happy to announce the addition of a new Archery Range within its Talladega Marksmanship Park in Alabama.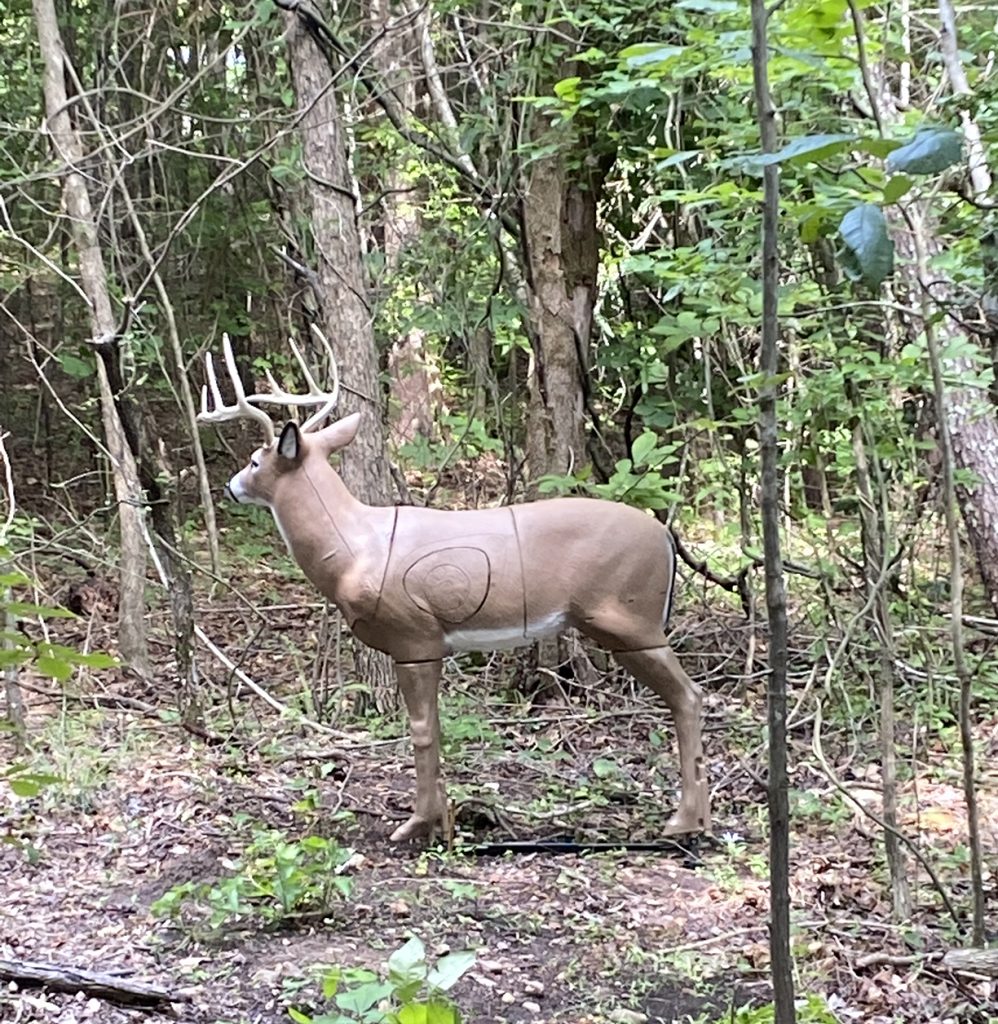 CMP's Talladega Marksmanship Park, known as "The Home of Marksmanship," hosts daily, monthly and annual firearm opportunities for guests to enjoy and is open to the public Wednesday – Sunday. The 500-acre facility features an Unknown Distance Range, 600-yard highpower rifle range (equipped with CMP electronic targets at 200, 300 and 600 yards and scoring monitors), a 100-yard multi-purpose range, a 50-yard pistol range, action pistol bays, a trap field, 5-stand field and 15-station sporting clays field. The Park's Club House holds 13,000 square feet of useable space and CMP's Pro Shop, which is filled with ammunition, shooting accessories, CMP memorabilia and much more.
The new Archery Range at Talladega is located on the shotgun side of the grounds and outfitted with 20 lanes of life-size 3-D targets, specially painted to look like live animals in their natural habitat. The foam Delta-McKenzie targets (typically used on the competition trail) are designed to fit along pathways tucked between the trees of Talladega's terrain and can be arranged from 15 to 50 yards. A 30×60-yard practice range with a berm was also constructed.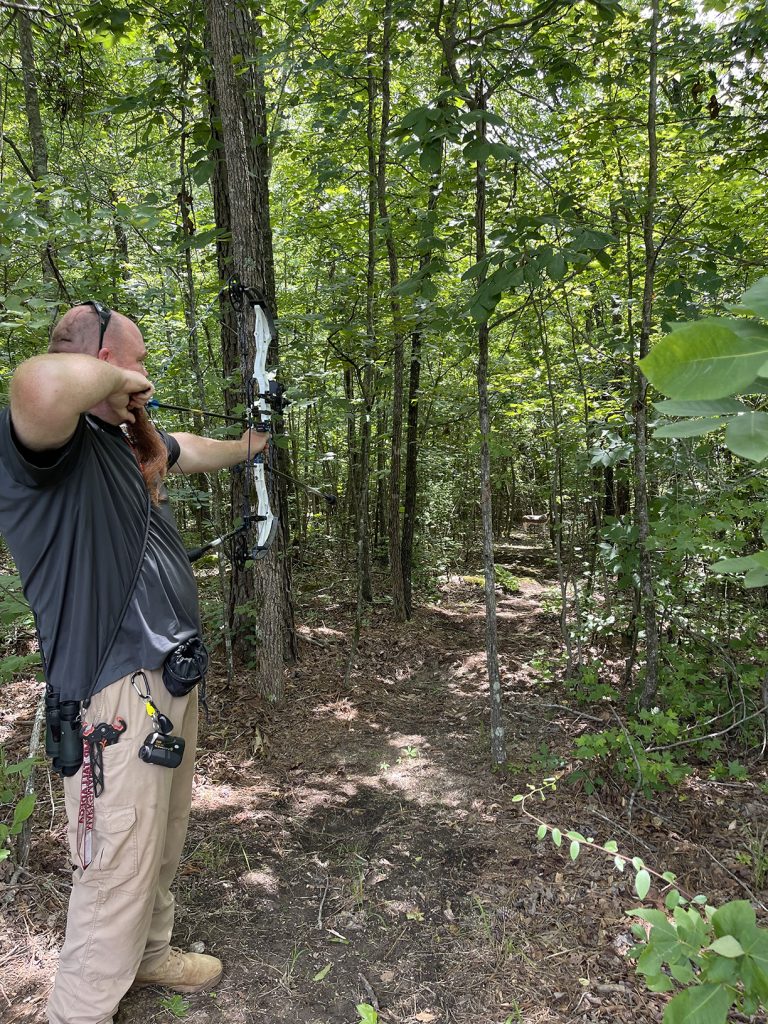 The CMP formed the dirt work of the existing area to maintain the rustic appearance of the range – perfect for 3-D archery athletes.
"The local area here has a high number of 3-D archery competitors that go around every weekend looking for a place to shoot," said Billy Chapman, Talladega's archery range manager. "We would be a great spot for them to practice and eventually compete as we continue on."
The Archery Range, intended for public use, will officially open July 21, 2021.
Current Director of Civilian Marksmanship, Mark Johnson, and Talladega's business development manager, Greg Raines, worked together in developing the idea of an Archery Range addition to Talladega back in December 2020. The motion was approved, with construction quickly beginning and taking only two months to complete.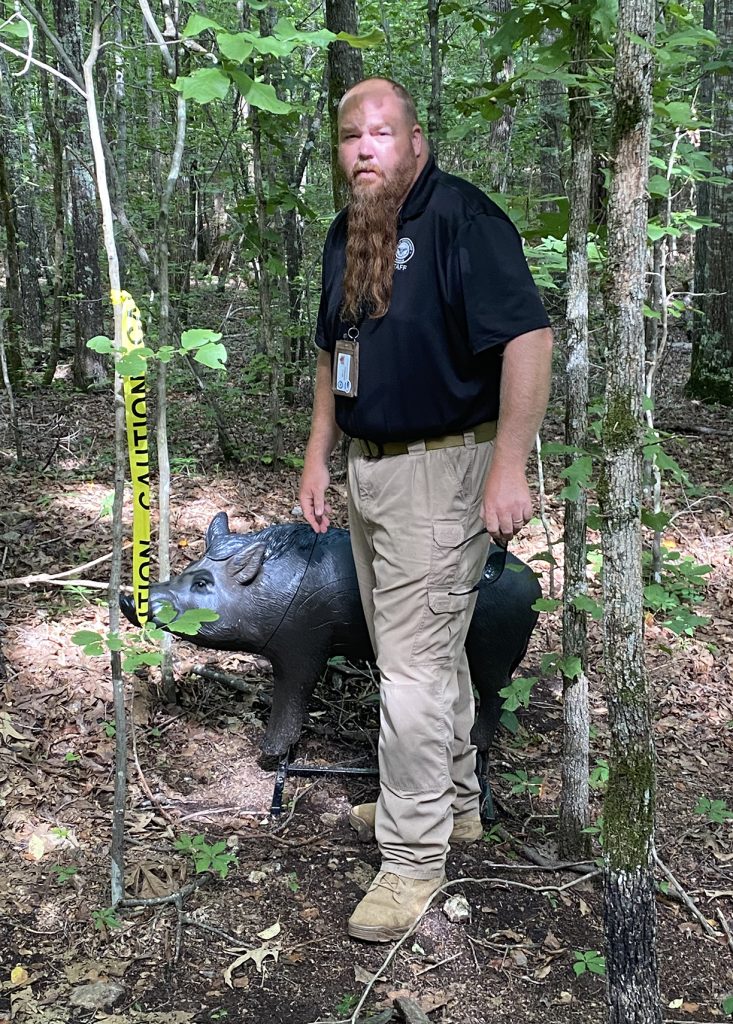 "It was just a natural progression in our organization's mission," Raines said.
"Archery is primitive marksmanship skills – it is the start of everything," Chapman added. "We want to be able to let people come in and actually shoot in the natural environment."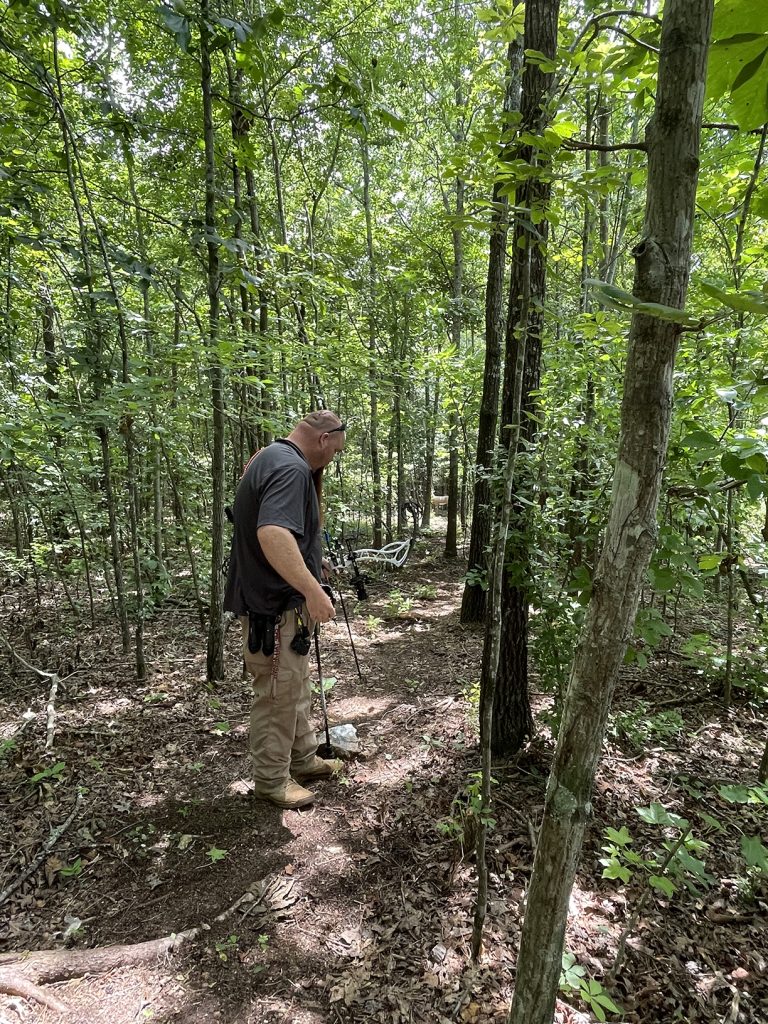 The current fee to use the range is $20 per person. Guests wishing to use the range must first watch a safety video developed specifically for archery, even if they've shot on the other ranges within Talladega Marksmanship Park in the past, and receive an archery safety card. Individuals who wish to also visit CMP's rifle, pistol or shotgun ranges must watch Talladega's original, separate safety video.
Learn more about CMP's Talladega Marksmanship Park by visiting the CMP website at https://thecmp.org/ranges/talladega-marksmanship-park/.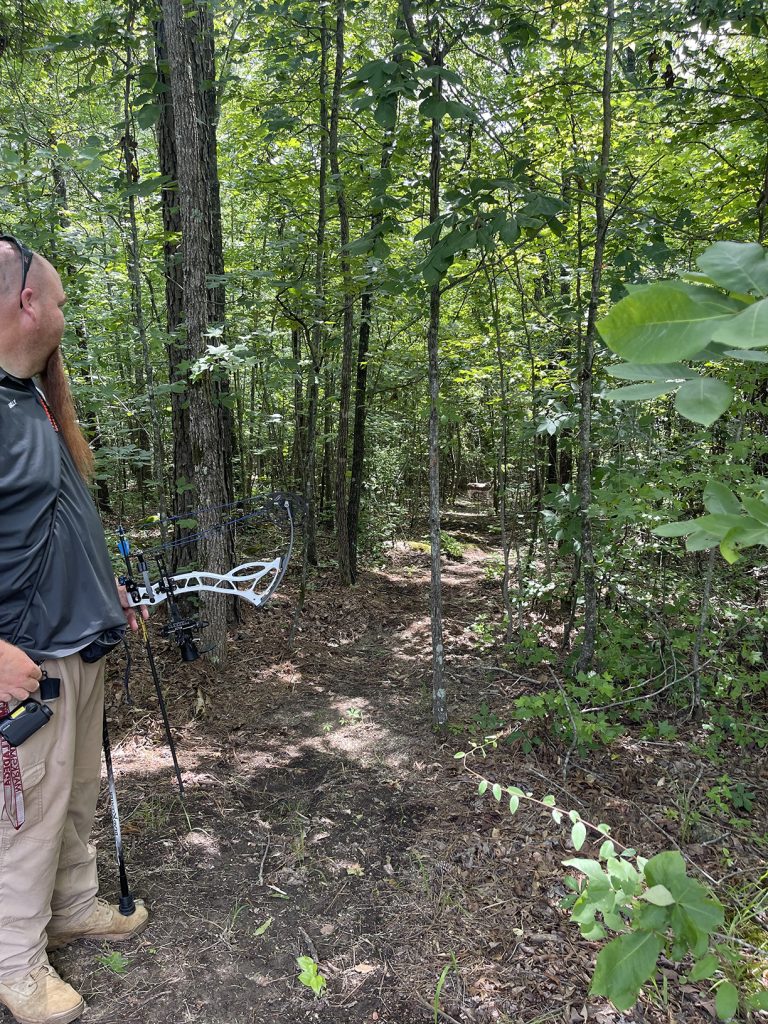 More about Billy Chapman, archery range manager:
Billy Chapman began archery at a young age, shooting in his backyard. As life moved forward, his path led him away from the sport for a period of time. He eventually became reintroduced to 3-D Archery when his kids became involved in the sport through an afterschool program (which he now runs in Alabama's Calhoun County, near Talladega). The program hosts 25-30 kids each year, from beginners to competitive youth athletes. Chapman himself has gone on to compete at the national level in 3-D Archery and even served on the board of the Bowhunters of Alabama for four years.
He began a career with the CMP three years ago, working at the facility in Anniston, Alabama. It was around his beginnings with the organization that he sat in on a Range Officer Level II course with Steve Cooper, CMP's training and education manager. Chapman discussed getting archery involved at Talladega Marksmanship Park, saying the addition of the discipline has been talked about amongst the staff for years.
"Steve said, 'Maybe one day they will,' and I said, 'I'll be here if you need me,'" Chapman explained.
He was good on his word. When the idea of a CMP Archery Range became a reality, leadership at the CMP knew exactly who to turn to when it came to choosing the individual who would help cultivate the new marksmanship wing.
"We're very lucky that Billy was here at CMP, to be able to pull him down from Anniston to Talladega to run this program for us," Greg Raines said. "I think having Billy here and getting the word out – it's going to be something that adds a lot of traffic at the range. We're really looking forward to it."
Chapman has been extremely beneficial in developing the Talladega Archery Range – using his knowledge as well as his strength. At 6'8", he used his "Sasquatch" (as he calls himself) abilities to personally clear out the range's firing lines by hand. He also expressed the importance of keeping the targets surrounded by natural elements in order to keep the experience as genuine as possible for visitors.
Chapman described how the painted targets used on the range look so much like live animals in the woods that they even attract and fool real critters on the Talladega grounds – an essential quality for those involved in 3-D archery competitions.
"3-D archery came about because of hunters who wanted to keep their skills sharp in the off-season, so they could make an ethical hunt when they went back out," Chapman said. "The tournaments evolved from that."
It's a rising and lucrative sport in the marksmanship world. Several 3-D archery contests are held all over the country each year and can pay thousands of dollars to the winners. A recent Archery Shooter's Association competition in London, Kentucky, paid out $15,000 for three days of shooting to the Pro first place winner, with the top female Pro earning $10,000. Shooter of the Year contenders can be in the hunt for checks as high as $20,000 to $30,000.
"It's as big as shotgun and highpower, as far as sponsors," Chapman explained.
With its growing footprint in the archery community, look for CMP to eventually add competitions to its event schedule in the future. Until then, be sure to come out and explore the latest enhancement to CMP's Talladega Marksmanship Park – the Archery Range!
– By Ashley Brugnone, CMP Writer