CMP Industry Day Vendors Invited to Display Their Brands During National Matches Pistol Phase in July
January 9, 2020
Civilian Marksmanship Program
▸
The First Shot
▸
CMP Industry Day Vendors Invited to Display Their Brands During National Matches Pistol Phase in July
By Ashley Brugnone, CMP Writer
PORT CLINTON, Ohio – As a 'Thank You' to those who have long supported marksmanship sports, and to create exposure for those wanting to join the cause, the Civilian Marksmanship Program (CMP) will host its first Industry Day on Sunday, July 12, 2020. The event will be held on the final day of the annual National Trophy Pistol Matches and CMP Games Events at Camp Perry, an Ohio National Guard Joint Training Site. The National Matches competitions attract thousands of participants and visitors from across the U.S. and around the world each year.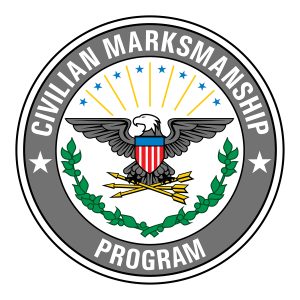 During the 2020 CMP Industry Day, the CMP will provide participating businesses with opportunities to display products and share information. Amenities include:
A highly-visible tent and table located near the range and assembly area
A sign with the company's name at the tent location
CMP Industry Day T-Shirts bearing all participating vendor logos
Participants' logo featured on the CMP website and National Matches Program
Up to three company banners displayed in various locations
In addition to Industry Day displays and promotions, the final day of pistol competition will include a new Oliver Hazard Perry Pop-Up Pistol Match, fired on Camp Perry's multi-purpose pistol facility northeast of Petrarca Range. The Glock Pistol Match, CMP Military & Police Pistol Match and 1911 As-Issued Pistol Match will round out the day's competitions.
The CMP Games Pistol Awards Ceremony will cap off the day's events at the covered Petrarca Range.
The registration fee for CMP Industry Day is $25. To participate, simply complete and return the application to Christina Roguski at the CMP by March 1, 2020 to CMP Industry Day, P.O. Box 576, Port Clinton, OH, 43452 or email competitions@TheCMP.org. For questions, contact Christina at croguski@thecmp.org or 419-635-2141 ext. 714. Click here or download the application at https://thecmp.org/wp-content/uploads/2020/01/2020CMPIndustryDayRegistrationForm.pdf.
We look forward to you joining us!
About the National Matches: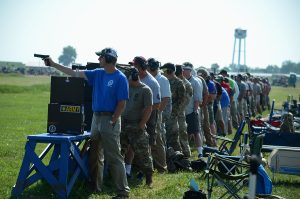 This annual event, held at the Ohio National Guard's Camp Perry Joint Training Site since 1907, is a  mix of CMP National Trophy and CMP Games Events including pistol, smallbore rifle, highpower rifle and long range rifle competitions and clinics that extend from July 7 to August 8. Off the firing line, Commercial Row features dozens of vendors which provide an assortment of marksmanship products and accessories. Whether competing for the first time, a seasoned athlete or simply showing up to see what it's all about, the National Matches has something for everyone.