CMP Hires New Shotgun Pro to Boost Programs at Talladega Marksmanship Park
June 19, 2020
Civilian Marksmanship Program
▸
The First Shot
▸
CMP Hires New Shotgun Pro to Boost Programs at Talladega Marksmanship Park
By Ashley Brugnone, CMP Writer
TALLADEGA, Ala. – Most who are familiar with Talladega Marksmanship Park know of the many rifle and pistol opportunities offered throughout the grounds, but an area that is less familiar is the extensive shotgun landscape that's readily available as well – something that one of CMP's newest additions is anxious to bring into view.
"We have a beautiful, beautiful place. Absolutely gorgeous," said newly hired shotgun pro, Barry Kelly.
Currently, Talladega Marksmanship Park is home to a trap field, 5-stand field and a 15-station sporting clays field – open to the public, daily, year-round. The facility also hosts shotgun competitions throughout the year and offers weekly shotgun clinics for those wanting to learn more about the discipline.
Though already established as one of the area's premier shotgun sites, Kelly still sees room for improvement at Talladega – to better assist guests, spread awareness of the sport and to expand shotgun programs within the CMP.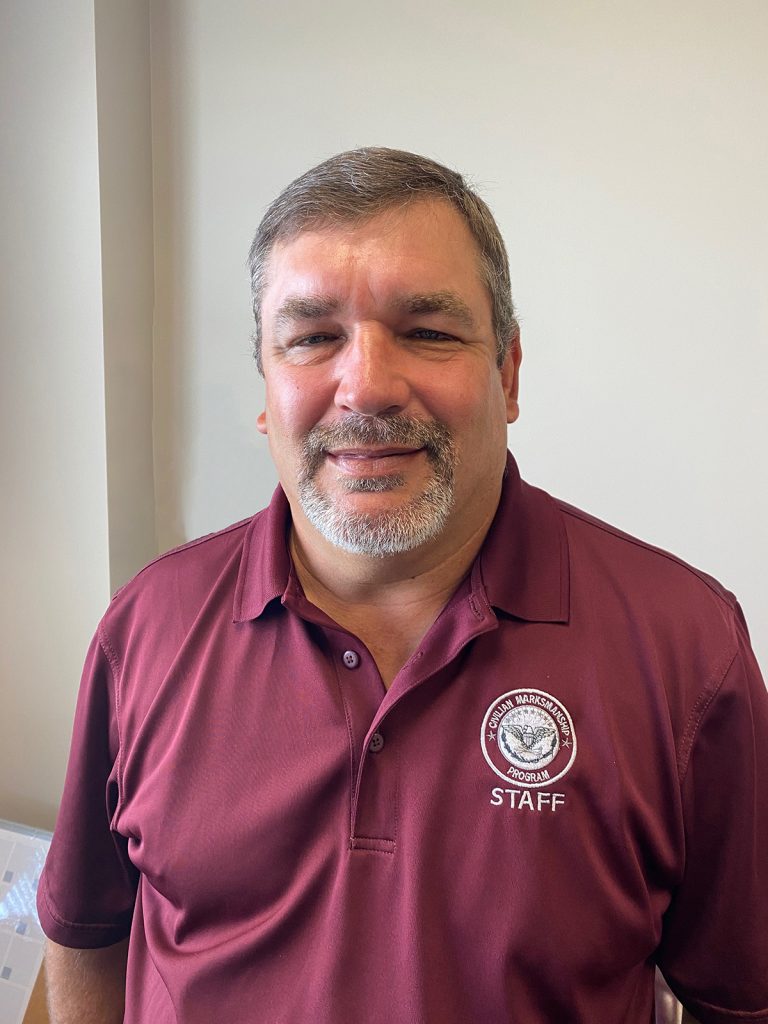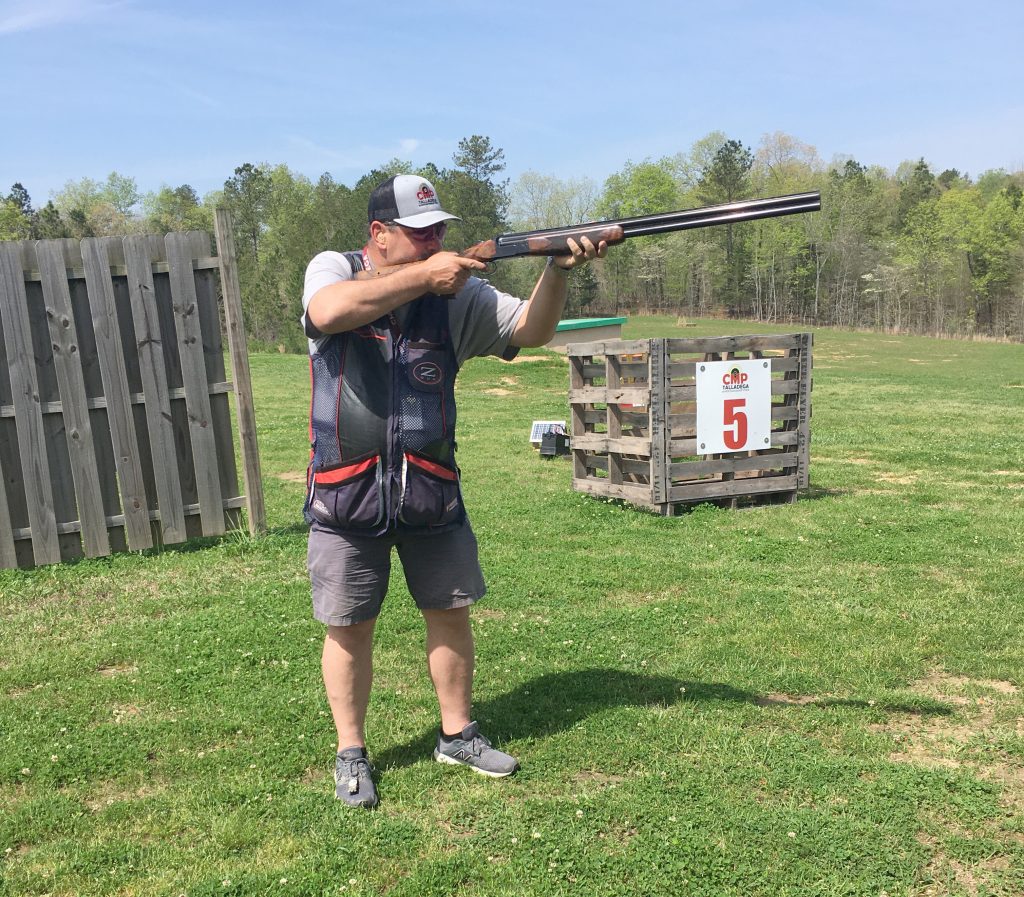 Kelly brings to the CMP more than 20 years of general manager experience at various shooting and hunting facilities. He has hosted dozens of shotgun shoots in several states, including Arkansas, Mississippi and Tennessee, with events ranging from local- to state- to national-level. He has even administrated multiple Olympic shotgun selections.
Outside of managing, Kelly has coached a number of successful shotgunners – over 30 All-Americans, 7 National Champions, 13 Team USA members, 8 World Cup medalists and 6 Olympic medalists. He is also the current coach for the University of Alabama clay target team.
As a NRA-certified instructor in pistol, rifle and shotgun, as well as home firearm safety, he is especially focused on youth development programs. In fact, he still, on occasion, instructs over 7,500 kids and coaches involved in the Arkansas Youth Shooting Sports Program on fundamentals and effective training techniques.
"That is my passion – to try to build the youth programs," he said.
Proving his own skills behind the trigger, Kelly is a sponsored athlete for Promatic and Yildiz ProStar Shotguns and is an ambassador for Fiocchi Ammunition. Most recently, he was named captain of the CMP's updated shotgun team.
Those who know Kelly know that he is (pardon the pun) a straight shooter. He exudes a no-nonsense approach – the type of assertiveness that gets things done. Paired along with his many successes and years of involvement in the sport of shotgun, his reputation proceeded him as he quickly became the only logical choice to take over Talladega's growing shotgun program.
"I think shotgun at Talladega Park is not maximized to its potential," he said, candidly. "I basically want to turn it into what it has the potential to become."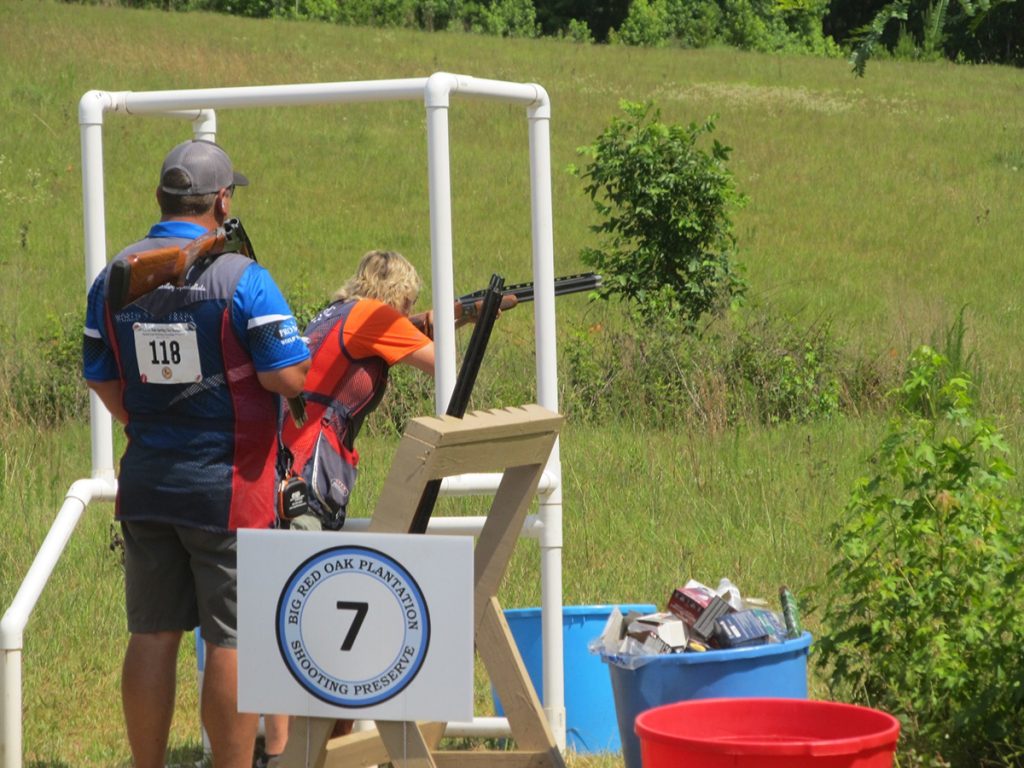 Kelly was familiar with Talladega before becoming involved, having set up targets for the Alabama State shoot held at the facility. His conversation with CMP's former shotgun supervisor, who was leaving to pursue other opportunities, soon became a job interview and thereafter, a position within the organization.
With complete backing from Joey Hardy, Talladega Marksmanship Park manager, and Mark Johnson, CMP's chief operating officer, Kelly plans to develop the park's shotgun footprint from the ground up.
He credits CMP's leadership toward the rebuilding of the shotgun possibilities, saying, "With people like that (Hardy and Johnson) and the CMP, that makes my job a whole lot easier."
Since his hiring in December, even through the COVID-19 shutdown in March and April, he has stayed active by working on updating equipment and making the necessary changes that allow efficiency on the ranges and beyond.
"You can't do it all at one time – you build to get there," he said.
But, Kelly knows the value of patience (as the owner of 18 acres that he personally mows, meticulously) as well as the basics of consumer satisfaction. He has taken the time to not only consider those already rooted in the shotgun world, but also those who have yet to discover their passion for it.
"You have a lot of people who come who are first time – they're traveling through Talladega, going to Atlanta. And a lot of people just stop to shoot, and you only get one chance to make a first impression," he said.
With new standards and a freshly assembled team of expert shotgun athletes around the facility (including store manager Sherri Smith, who earned the Alabama State Sporting Clays Lady High Overall Average title in the fall), Talladega Marksmanship Park undoubtedly leaves the impression that its staff is truly motivated to improve its influence on the shotgun world. If in the area, stop in to support the entire Talladega Marksmanship Park team's endeavors.
To learn more about the CMP Talladega Marksmanship Park, visit https://thecmp.org/ranges/talladega-marksmanship-park/.