CMP Highlights Top 2022 Scholarship Recipients
June 1, 2022
Civilian Marksmanship Program
▸
The First Shot
▸
CMP Highlights Top 2022 Scholarship Recipients
The Civilian Marksmanship Program (CMP) is proud to recognize the top scholarship recipients for 2022 – revealing their exceptional accomplishments in marksmanship, academics, extra-curricular activities and community service.
After careful review by the Scholarship Committee, consisting of CMP Staff and members of the Board, the CMP, along with a generous $30,000 contribution from the Garand Collectors Association (GCA), awarded $178,000 in scholarships for the 2022-2023 school year. Standout candidates were chosen to receive additional money toward their future endeavors for displaying extraordinary credentials. The selected athletes received $3,000, while one $5,000 Carolyn Hines Memorial Scholarship was awarded to the top overall applicant.
Dr. Carolyn Hines Memorial Scholarship Winner – $5,000 Recipient: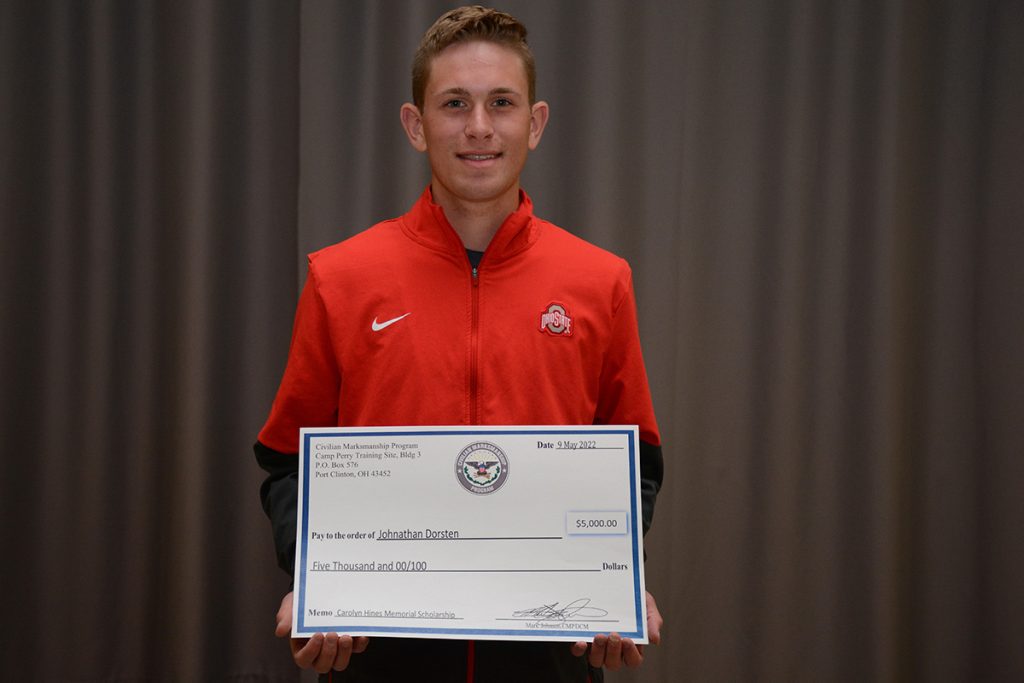 Johnathan Dorsten, Bryan, Ohio:
Dorsten is a graduate of Bryan High School. He finished with a GPA of 3.95 and even achieved a score of 30 on the ACT – making the honor roll all four years and selected as a member of the National Honor Society. He's been involved with marksmanship for the last 12 years, competing in air pistol competitions on a local, national and international level. Outside of shooting, he has been involved in 4-H, soccer and tennis. He has also been active through service to his community and has kept busy with a local engineering internship. Dorsten is set to attend The Ohio State University, studying agricultural engineering and entering as a member of the school's pistol team.
---
$3,000 Recipients: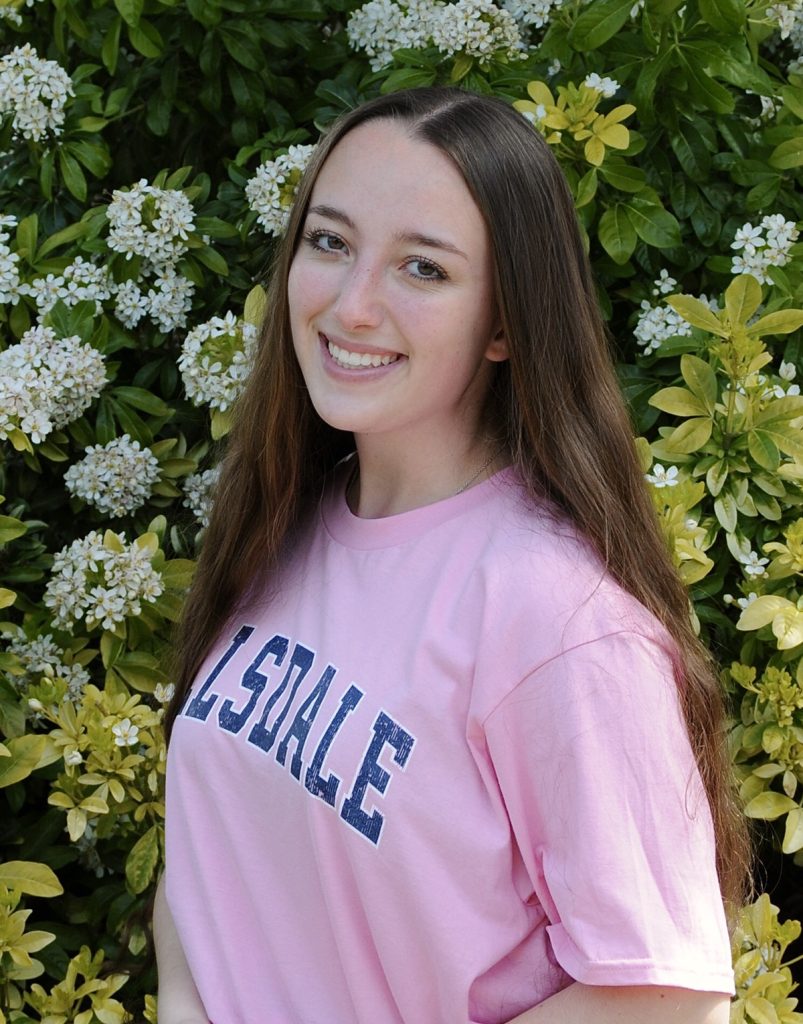 Phoebe Chandler, Parker, South Dakota:
Chandler has been involved in marksmanship for the last six years. As a member of the Capitol City Junior Rifle Club and her area American Legion, she has competed in precision air rifle, smallbore rifle and highpower rifle events – reaching such titles as the 2018 American Legion Washington State Champion and the 2019 CMP 3PAR State Champion. She was also part of the 2019 CMP 3PAR National Championship third place team. Chandler went on to earn her Junior Distinguished Air Rifle Badge in 2021. Someday, she hopes to coach other women or juniors interested in the marksmanship community. After earning an impressive GPA of 3.991 and an SAT score of 1400, Chandler will move on to Hillsdale College in Michigan in the hopes of becoming an emergency room physician.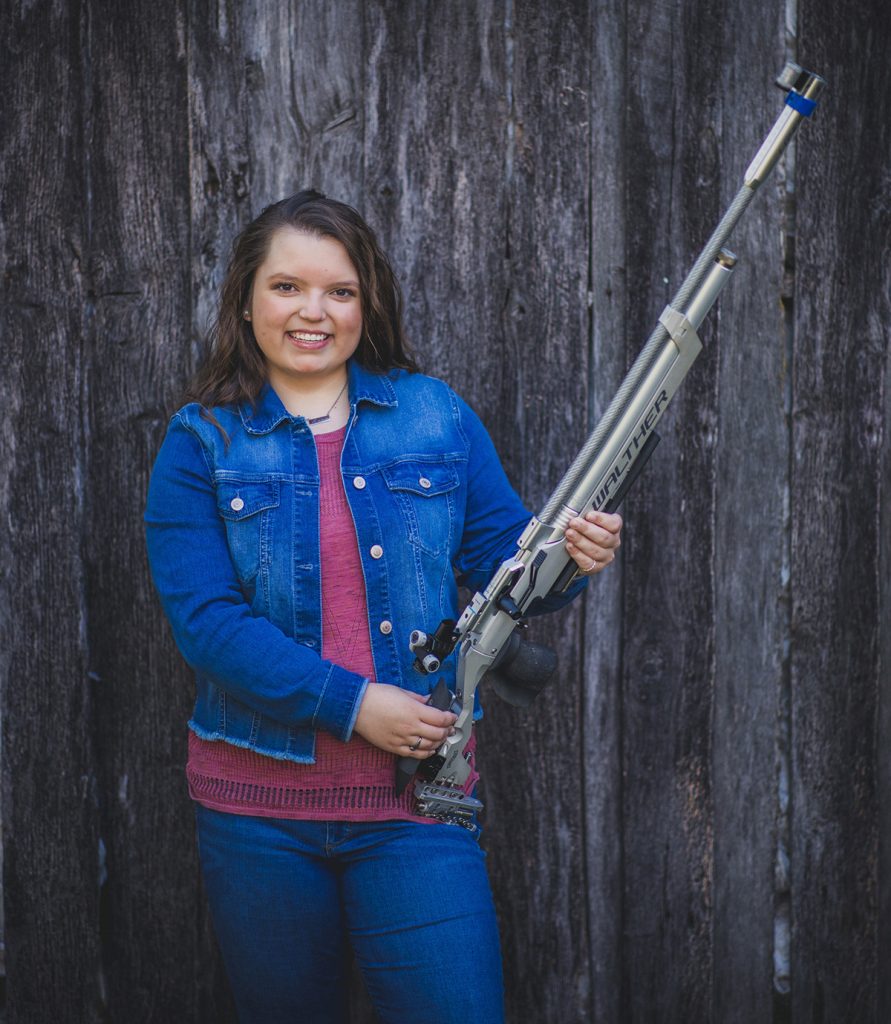 Annie Downum, Springdale, Arizona:
Downum is a graduate of Springdale High School with a 4.0 GPA and outstanding ACT (29) and SAT (1430) scores. She's been involved with marksmanship for the last decade, competing in air rifle sporter and precision as well as smallbore rifle and earning titles like the Arkansas 3PAR State Championship overall and position categories. In college, Downum with be a member of the Texas Christian University rifle team where she hopes to create a memorable career. From her rifle experience, she says, "I know I can tackle anything in my path, as long as I know that I truly want it." She also says the sport will always be a part of who she is, "no matter what."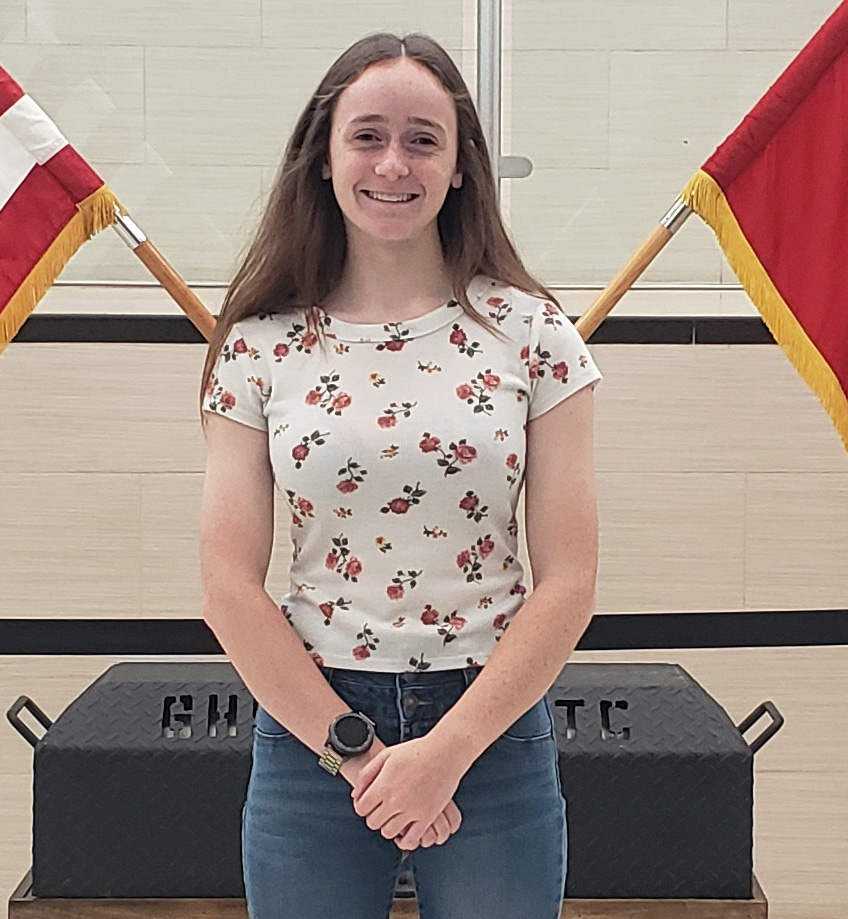 Sarah Folsom, Granbury, Texas:
Folsom is a graduate of Granbury High School and member of the 2022 JROTC National Championship 3PAR precision team. She has only been involved with marksmanship for less than two years but has already earned her Junior Distinguished Badge and the MVP title for the 2020 National Air Rifle League. She is set to become a member of the West Point rifle team with the hopes of someday joining the U.S. Army Marksmanship Unit. Folsom is an excellent student, accumulating a 5.194 GPA. Outside of rifle, she has been involved in such extracurriculars as the PT Team, Cyber Patriot, Academic team, Robotics team and served as her JROTC's cadet battalion commander. In the future, she hopes to become an aeronautical engineer.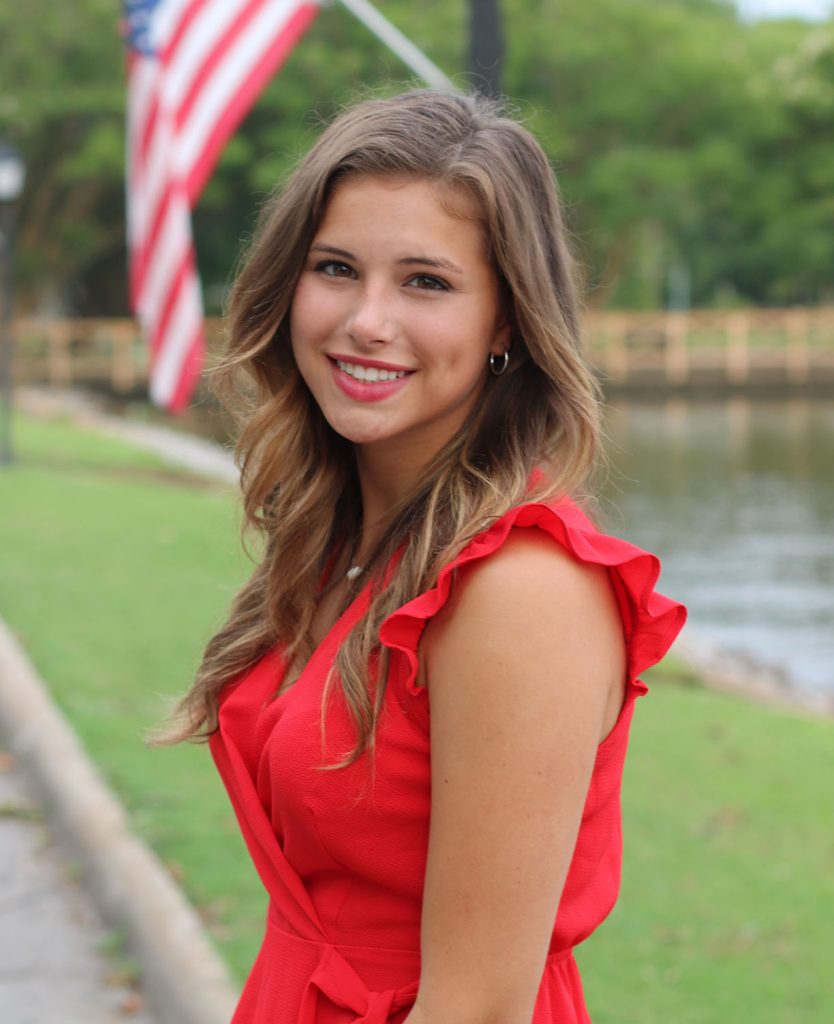 Victoria James, Woodine, Maryland:
James attended Glenelg High School where she earned a 4.0 GPA and participated in cheerleading and softball. She's been involved in marksmanship for over 10 years and has earned several notable accomplishments like the 2022 Maryland Junior Olympic Air Rifle Champion title, second overall in the 2022 USA Shooting Women's Smallbore match and was named the 2020 MSRPA Shooter of the Year. She's been active in her community, working to uplift less fortunate women and others through volunteer opportunities. She has even taken nursing classes to learn how to assist the elderly and disabled. James plans to serve as an Army Officer, where she hopes to one day become a professional nurse.
Isaac Joback, Fenton, Missouri:
Joback has been involved in marksmanship for the last seven years, taking part in both sporter and precision air rifle. As a member of the National Honor Society, he acquired a GPA of 4.03 and an astonishing ACT score of 32. He was captain of his high school rifle team his junior and senior years, which helped him advance within in the sport. He has competed in local matches as well as national events, along with earning his Junior Distinguished Marksmanship Badge. In 2022, he earned the bronze medal in the Missouri State Junior Olympics. Joback has said that working with his air rifle team "has vastly increased my patience, self-discipline and precision."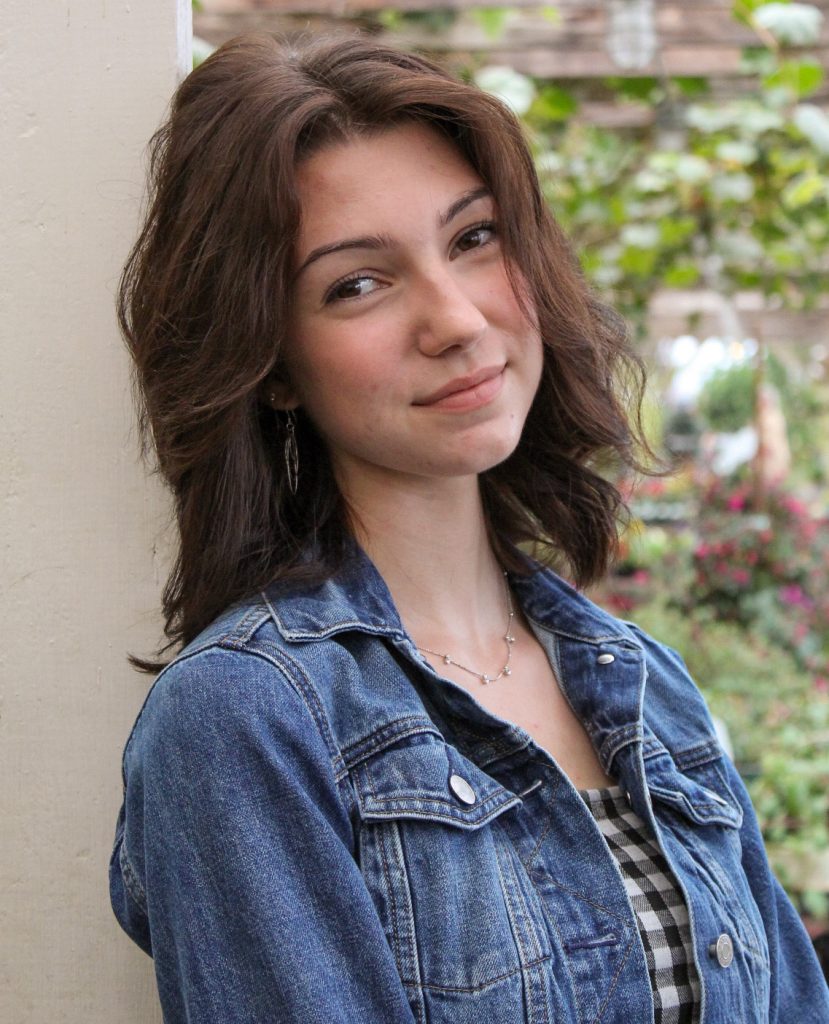 Alexis Kunze, Oak Harbor, Washington:
Kunze, a graduate of Oak Harbor High School, has been involved with marksmanship for almost four years through a local club and her school's JROTC program. As an air rifle and smallbore athlete, she has reached many notable titles like the 2021 Washington State Champion and first place in the 2021 JOARC event, along with helping lead her team to a second place precision finish at the 2020 JROTC Service Championships. Kunze also earned her Junior Distinguished Badge in air rifle. She was offered a spot on the Texas Christian University rifle team as a walk on where she will continue to refine her marksmanship skills. Academically, Kunze graduated in the top five percent of her class and is a member of the National Honor Society.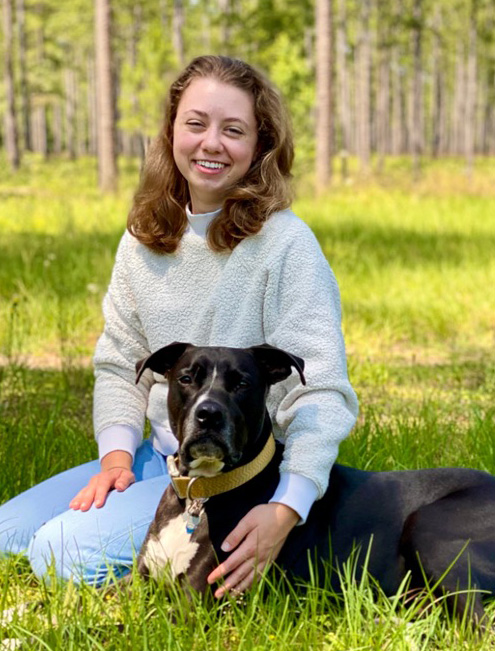 Abbie Leverett, Bainbridge, Georgia:
Leverett has been involved in marksmanship for most of her life, since she was five years old. Her career has led her to several interesting experiences including international travel as a member of the USA Shooting junior pistol team. In 2021, she claimed the silver medal in the sport pistol team event at the Jr. World Championship in Lima, Peru – one of many accomplishments on her shooting resume. She has also earned a Rimfire Pistol Distinguished Badge. A scholar, Leverett achieved a 4.0 GPA, scored 1360 on the SAT and participated in Speech and Debate events. In the fall, Leverett will attend The Ohio State University as a member of the pistol team, studying dental hygiene.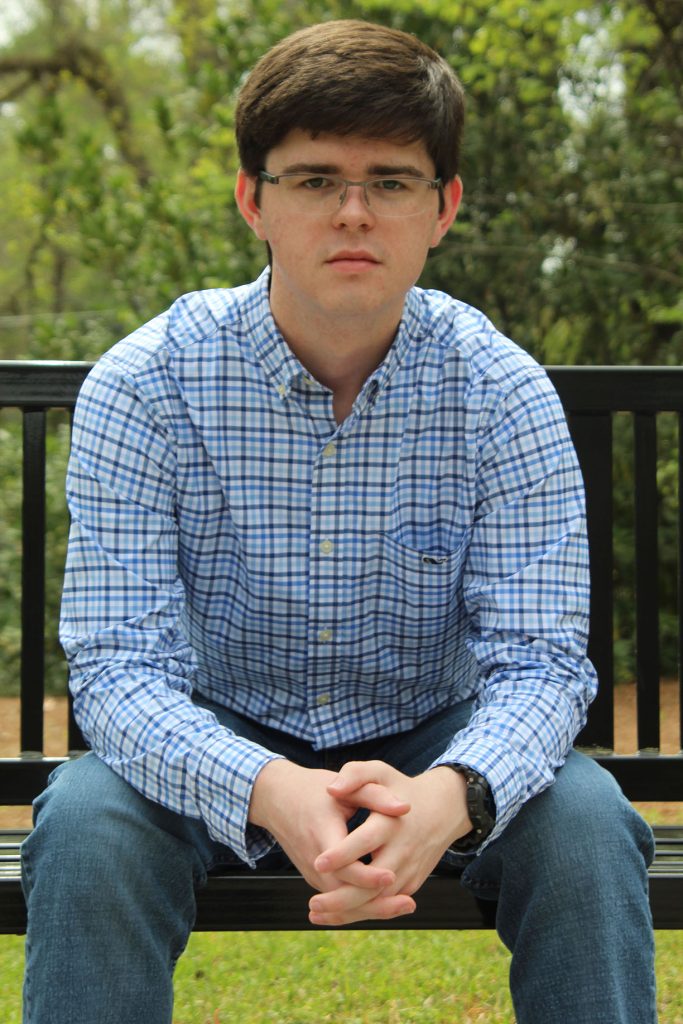 Chandler Livingston, Chula, Georgia:
Livingston, a graduate of Tiftarea Academy, has competed in marksmanship for the last eight years – four years in BB rifle and four in air pistol. During his career, he has reached notable marks such as second place in the Junior Olympic Qualifier in 2022, second in the SASP National Championship and second in the 4-H State match. Livingston said of marksmanship, "I have learned the importance of discipline, concentration and patience." A stellar academic, he earned a 4.0 GPA, a 36 super score on the ACT and a 1500 on the SAT. With his grades, he was a member of several National Honor Societies. He intends to study aerospace engineering at Auburn University while also continuing his journey in marksmanship.
Molly Palko, Albuquerque, New Mexico:
Palko is a graduate of La Cueva High School where she competed all four years on the JROTC sporter rifle team. A holder of the Junior Distinguished Badge, she has helped lead her team to local, state and national championship placings. As an individual, she earned third in the New Mexico Junior Olympic Qualifier in 2020 and first in the event in 2021. She credits marksmanship for giving her "a source of pride." With a 4.542 GPA, an ACT score of 29, a SAT score of 1300 and involvements in several leadership groups, Palko will take her academic prowess to the University of New Mexico where she will study to become a teacher.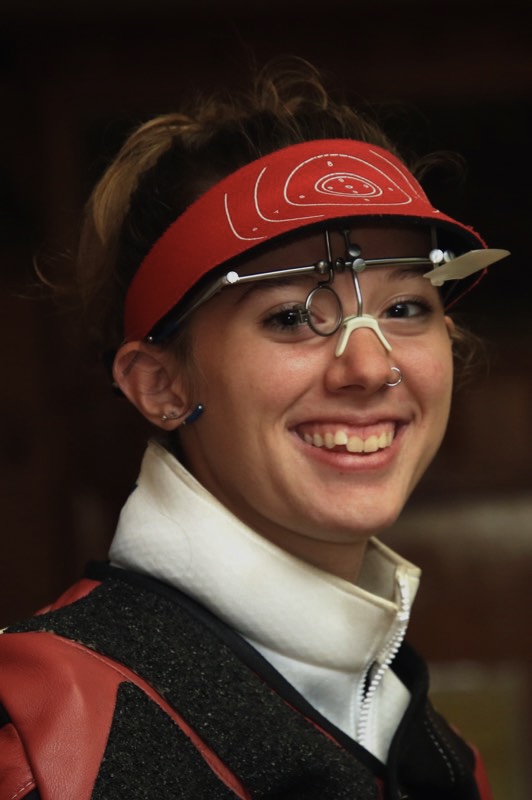 Emma Rhode, Kempton, Pennsylvania:
Rhode has been involved in marksmanship for the last seven years. Competing in both air rifle and smallbore, she has earned many titles such as the Women's Pennsylvania State Prone Champion in 2020 and 2021, the 2020 Jr. State Prone Champion and the 2021 Junior Olympic State Women's Air Champion. She has also earned her Junior Distinguished Badge. A leader on her school's rifle team, she will take her talents on to the University of Nebraska Rifle team where she plans to study biomedical engineering. Academically, she's a member of the National Honors Society and scored 1330 on the SAT. She has also been active in her community by serving in various projects that benefit those in need.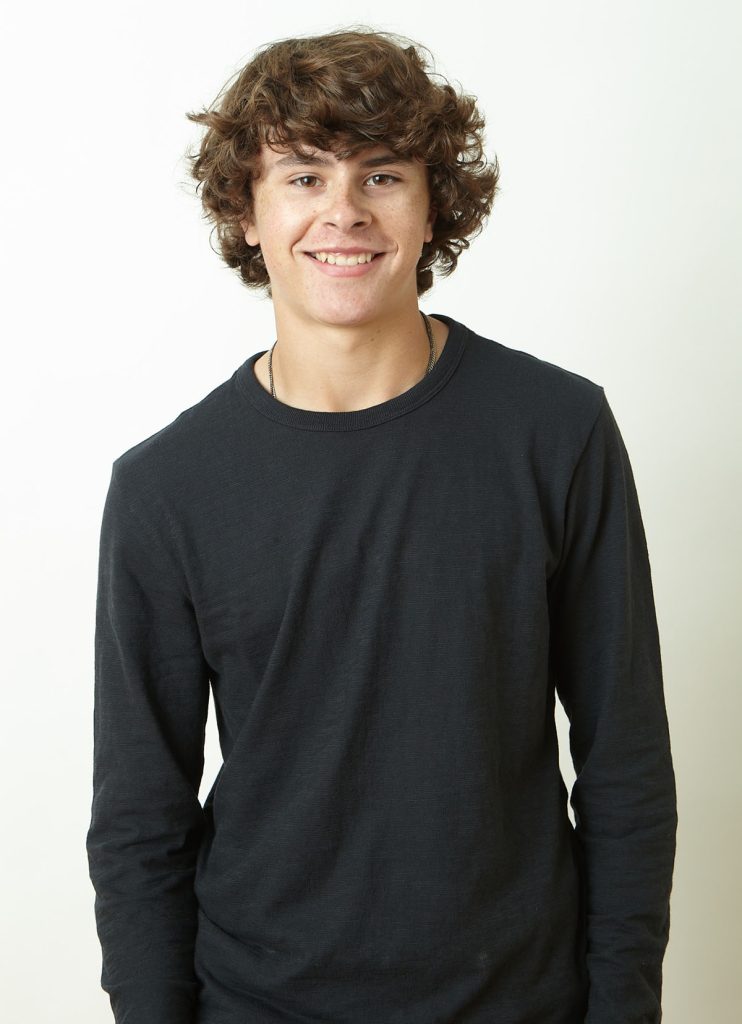 Benjamin Rogers, Gardner, Kansas:
Rogers is a graduate of Cornerstone Academy, earning a GPA of 4.0 and an ACT score of 33. He has been competing in marksmanship for 11 years as a member of his local 4-H in air pistol, sporter air rifle and smallbore rifle. Through his career, he has accumulated a number of state and national titles including the 2021 National and State 4-H Air Rifle Champion, 2021 State 4-H Muzzleloader Champion and the 2021 State 4-H Smallbore Rifle Champion. Rogers will attend Kansas State University where he hopes to continue in marksmanship as an individual and one day become an engineer or actuary. On marksmanship, he said, "The skills I learned through shooting sports will remain with me and allow me to be successful at whatever I do."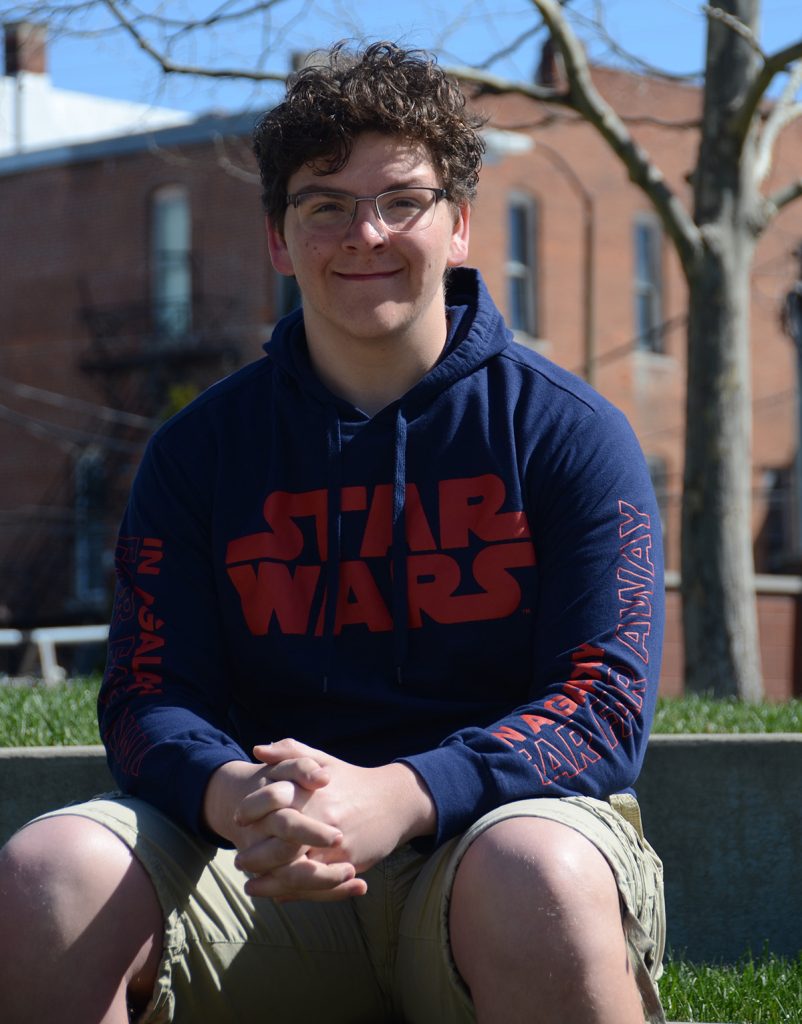 Bryce Roop, Decatur, Indiana:
Roop has been a marksmanship athlete for the last six years, competing within air rifle sporter/precision and smallbore disciplines. As an academic, Roop earned a 4.33 GPA, an ACT score of 28 and an SAT score of 1420. He was also captain of his football and track and field teams as well as the captain of the academic super-bowl team. Giving back to his community, he was the chairperson of a K-12 food drive. He plans to attend the Rose-Hulman Institute of Technology to study optical engineering. Roop said marksmanship taught him such life lessons as patience, commitment and persistence. He hopes to continue in the sport as an individual in the future.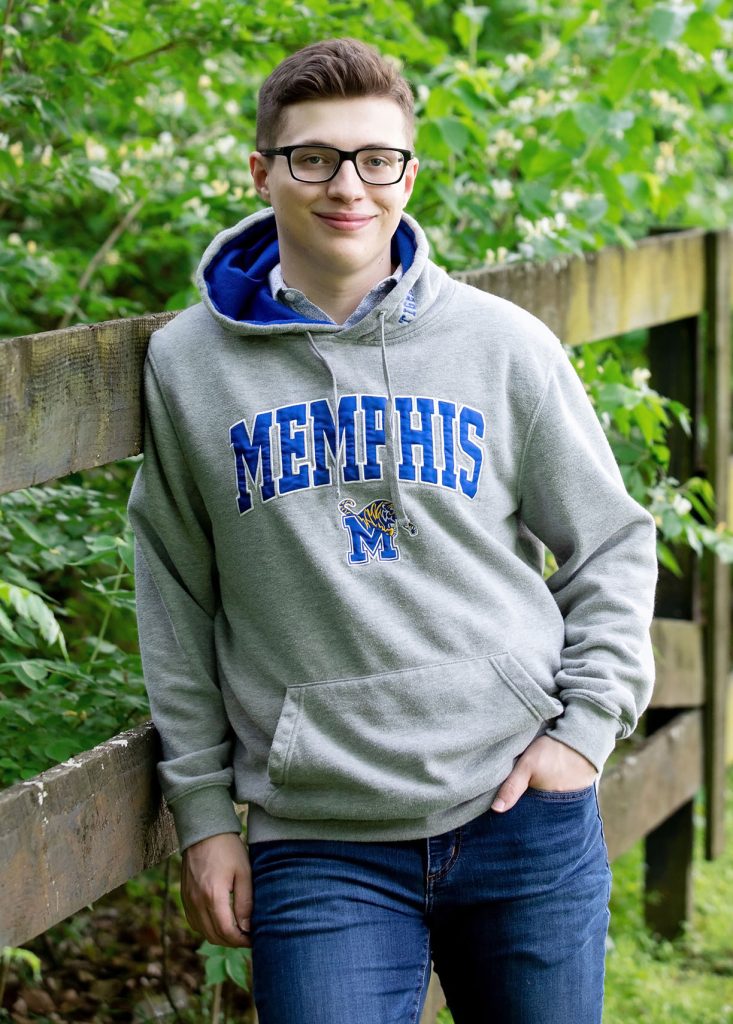 Samuel Sparrow, Hendersonville, Tennessee:
Sparrow is a graduate of Hendersonville High School, where he earned a GPA of 3.68 and an ACT score of 32. He has competed in marksmanship for the last seven years as a member of his high school JROTC and a local club team. In 2021, he was the Tennessee State Junior Olympic Smallbore and Standing Air Rifle Champion and is also a holder of a Junior Distinguished Badge. In college, he will be a member of the NCAA University of Memphis rifle team and will also study electrical engineering. He plans to continue in marksmanship, within air rifle, smallbore or highpower, for the rest of his life. Outside of shooting, Sparrow held leadership positions within his JROTC unit and a varsity letter in ice hockey.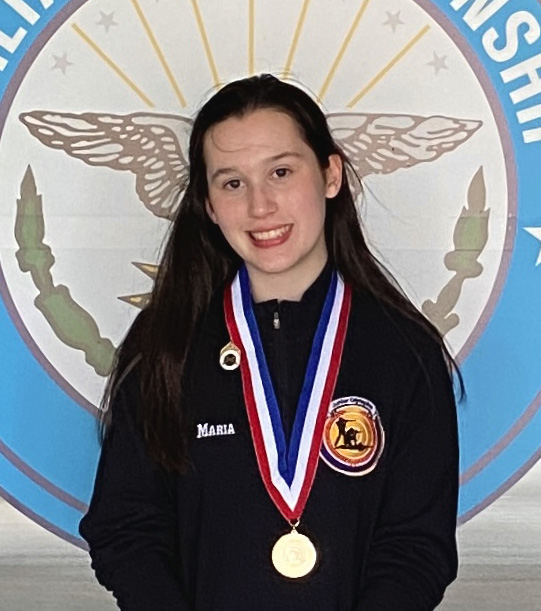 Maria Tortorelli, APO, AE (Germany):
Tortorelli, a graduate of Stuttgart High School, competed as a member of her high school's JROTC rifle team all four years. A precision athlete, she reached many notable individual and team accomplishments in regional and national championships. Though she received multiple offers to compete collegiately, she decided to only stay involved in the sport recreationally. She said she is "thankful for all the lessons, experiences and opportunities" brought on by the sport. Academically, she earned a GPA of 4.26 and an SAT score of 1370. She was also admitted to several Honor Societies and received numerous scholar distinctions. Tortorelli volunteered at soup kitchens and other areas of need during her free time. One day, she hopes to be involved with the military/CIA.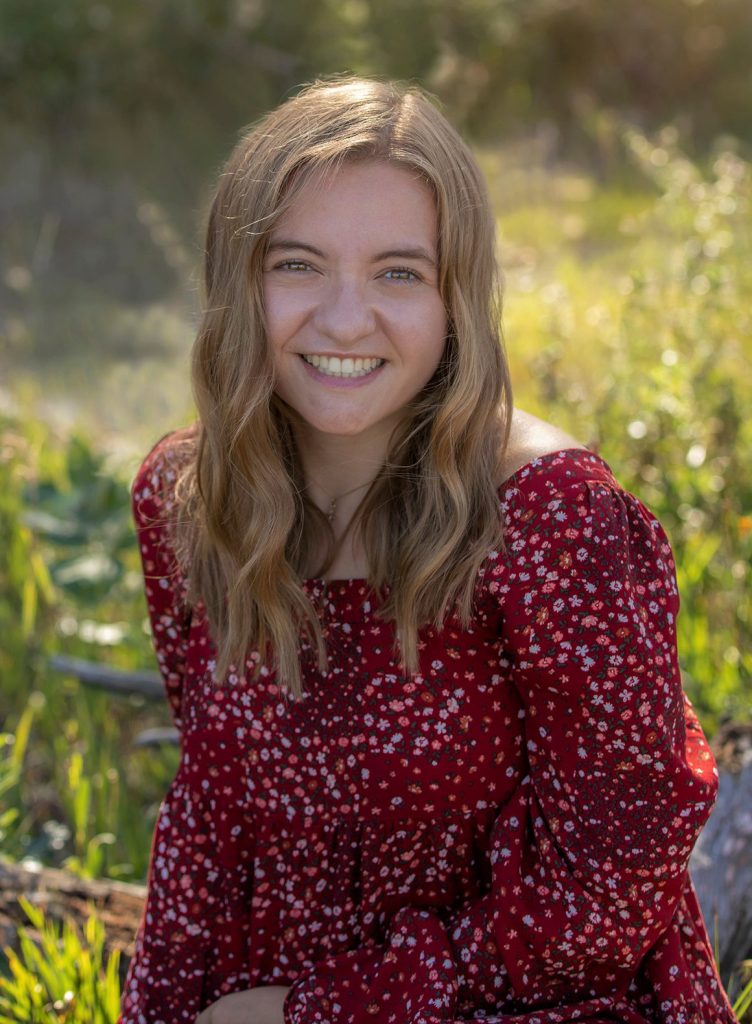 Hannah Vaagen, Devils Lake, North Dakota:
Vaagen has been involved in air rifle and smallbore through 4-H and a local club for nearly a decade. A sporter athlete, she earned state titles in 2019 and 2020 at the North Dakota 4-H Air Rifle Championships. Earning a GPA of 4.0 and an ACT score of 27, she was president of her school's Honor Society, competed on the academic team and received several other academic awards. Outside of shooting, she participated in band, choir, piano club and cross country. Vaagen has also been active in her community through various church groups. She has said that marksmanship taught her that she can achieve anything in life, "you just have to believe in yourself."
Elysa Walter, Sugar Hill, Georgia:
Walter is a graduate of North Gwinnett High School where she reached a GPA of 3.727, an ACT score of 25 and an SAT score of 1160. Academically, she was involved in the honors/gifted classes and was consistently part of the Honor Roll. She is a precision air rifle and smallbore competitor who has reached regional and state champion titles over her four-year career. She also earned her Junior Distinguished Badge. Considering marksmanship a "lifetime sport," she plans to attend the University of North Georgia where she will be a member of the rifle team and receive an education toward her ultimate career goal of becoming a doctor. With sincerity, she said marksmanship has taught her to be a better person and to be kind to herself.
Congratulations to the Class of 2022! All of the CMP Scholarship winners are posted on the CMP website at https://thecmp.org/youth/cmp-scholarship-program/.