CMP Forms Civilian Rifle Team To Lead By Example
January 2, 2017
Civilian Marksmanship Program
▸
The First Shot
▸
CMP Forms Civilian Rifle Team To Lead By Example
By Ashley Brugnone, CMP Writer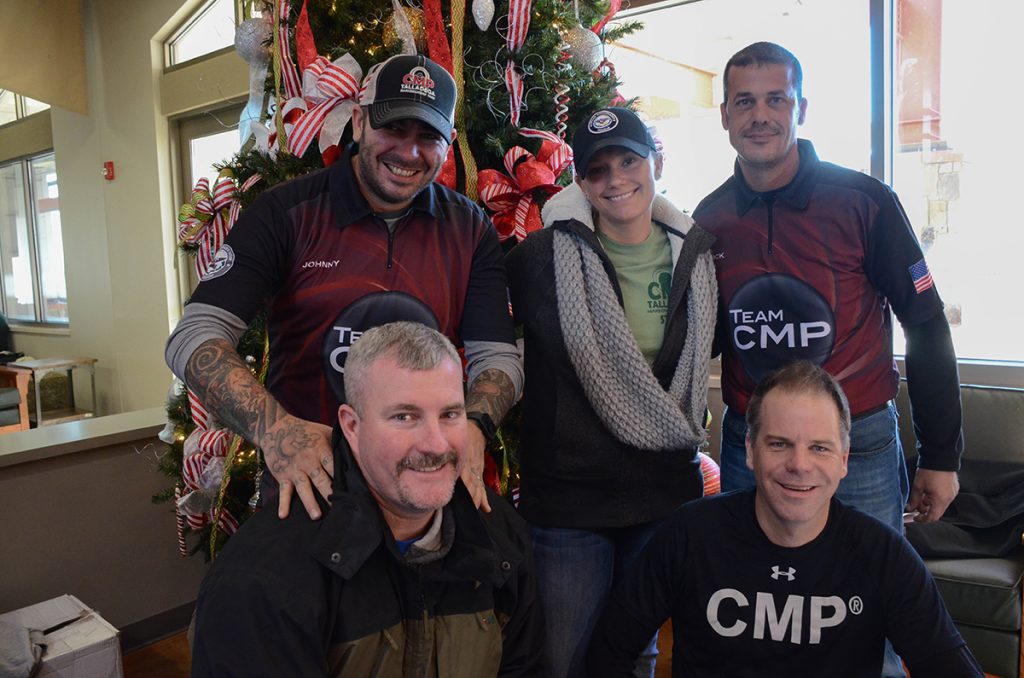 TALLADEGA, Ala. – The firing members of Team CMP had an extremely successful showing Dec. 6-11 at the Talladega 600 highpower rifle matches, recording a score of 1952-69x to lead them to the overall win in the 4-Man Team Match. The winning team consisted of Robert Taylor, Johnny Fisher, Nick Till and Ryan Vander Poppen – all Distinguished marksmen.
Team CMP was assembled in May 2016 by Talladega range master Sara Rozanski in an attempt to build a group of elite civilian competitors. Along with a knack for competitive shooting, Team CMP members are carefully selected from individuals who want to inspire and guide other civilians on and off the firing line.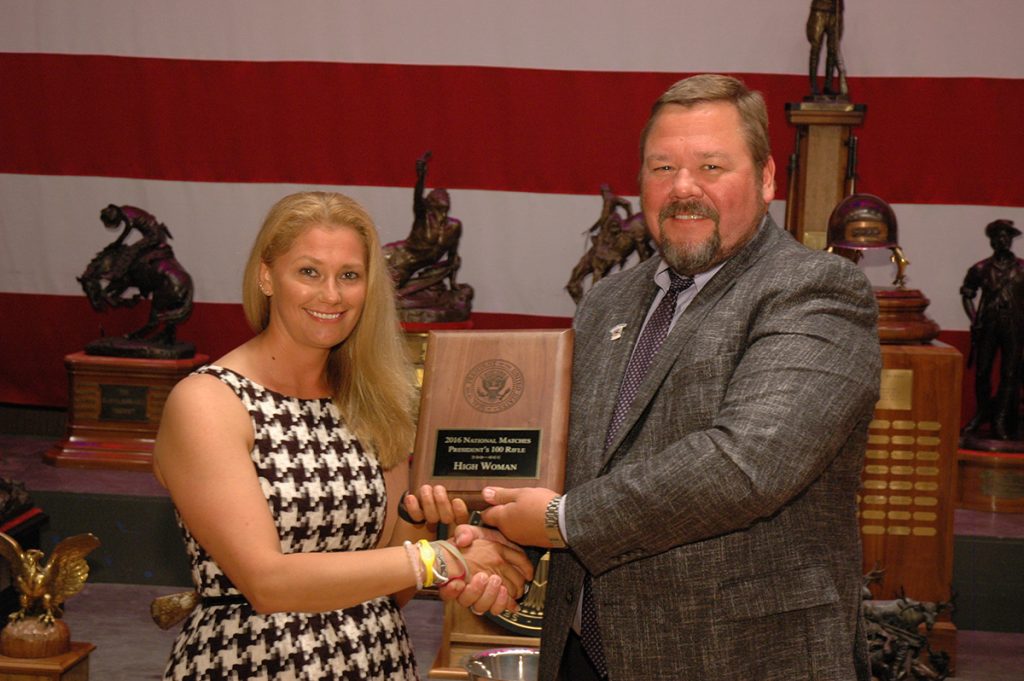 Rozanski, 39, is an accomplished and recognized rifle markswoman on the competitive shooting circuit and has collected a slew of career highs, including multiple spots on the revered President's Hundred team as well as High Woman accolades in the National Trophy Individual and Team Matches during the National Matches at Camp Perry. She also became Distinguished in 2000 and was a member of and coached Team Remington for many years.
Although a member of Team CMP, her duties as range master kept Rozanski behind the firing line during the Talladega 600, which left an open spot to be filled. Serving as alternate was Ryan Vander Poppen, 44, of Hamilton, Mich., who not only proved his talent in the team competitions but individually as well as he fired the overall score in the Garand Match.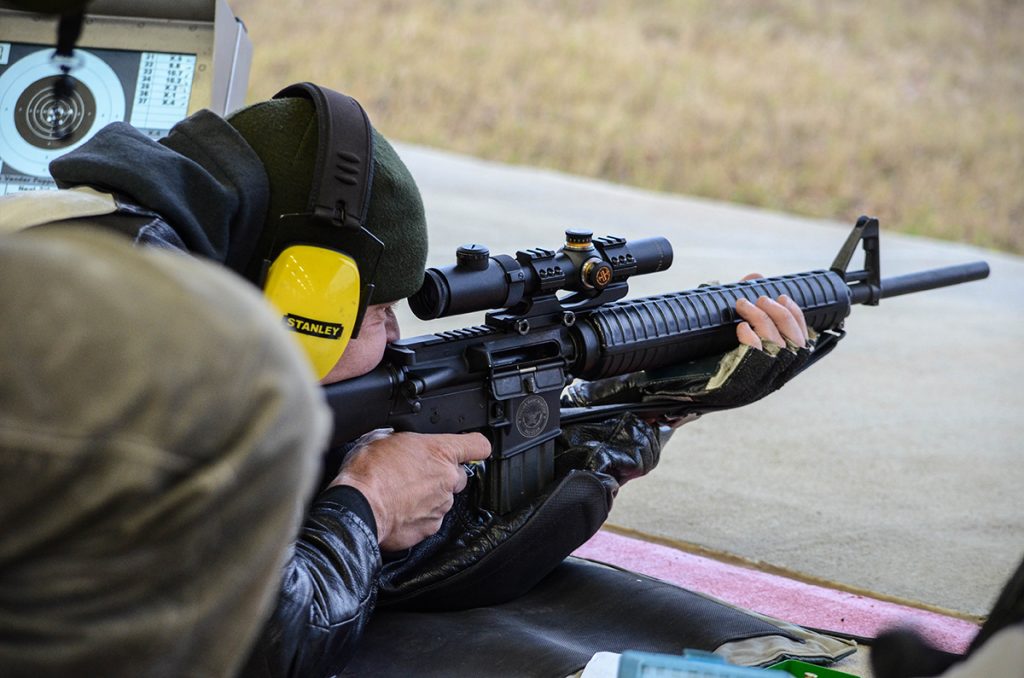 "I had the opportunity to come out for this and couldn't pass that up," said Vander Poppen. "Anywhere I go, I always feel welcomed and have a good time with the shooters. It's always a good group of people."
Vander Poppen is no stranger to winning the Garand Match – having topped the event at the National Matches back in 2013.
"I'm a little rusty," he modestly said with a laugh. "But this is a sport that I definitely plan to stick with."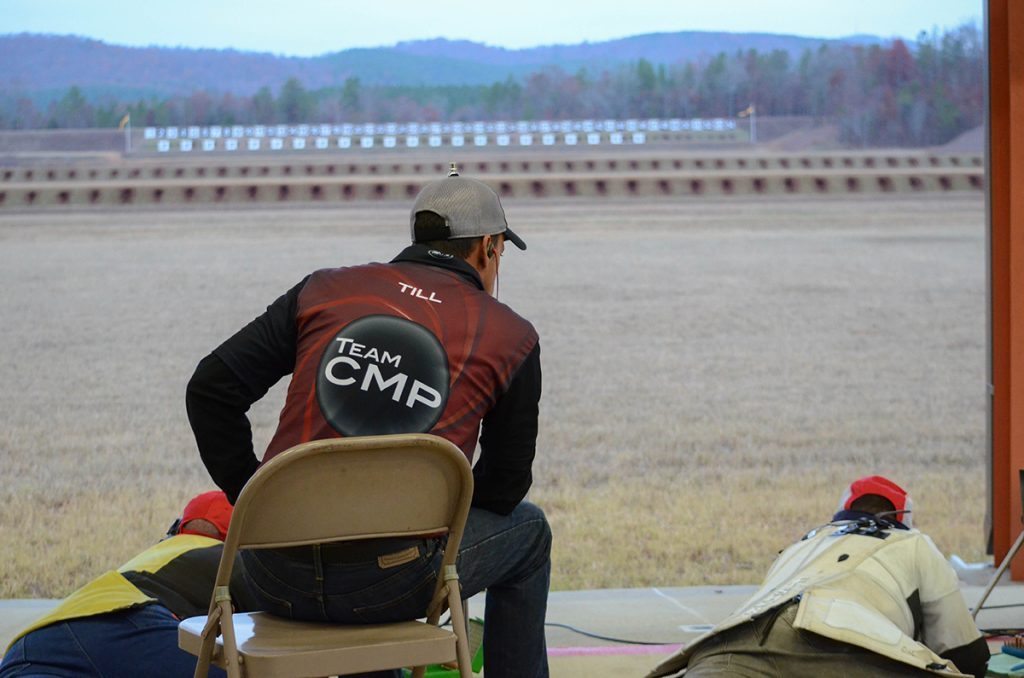 Teammate Nick Till, 42, of Howell, Mich., earned third in the Garand Match at the 600. Till is also a past winner of the National Match Garand event, winning the year before Vander Poppen, in 2012. At this year's inaugural Legacy Series matches at Camp Perry in August, Till brought home wins in both the Heritage Match and the Critchfield Team Match.
Also earning individual highlights in Talladega was Robert Taylor, 37, of Sonora, Calif., who finished in second in both the M1/M14 Rifle Match and the Rifle EIC Match. He went on to finish fifth in the Congressional 30 Match, which emulates the President's 100 Match fired at the National Matches, where Taylor earned fourth overall this past July.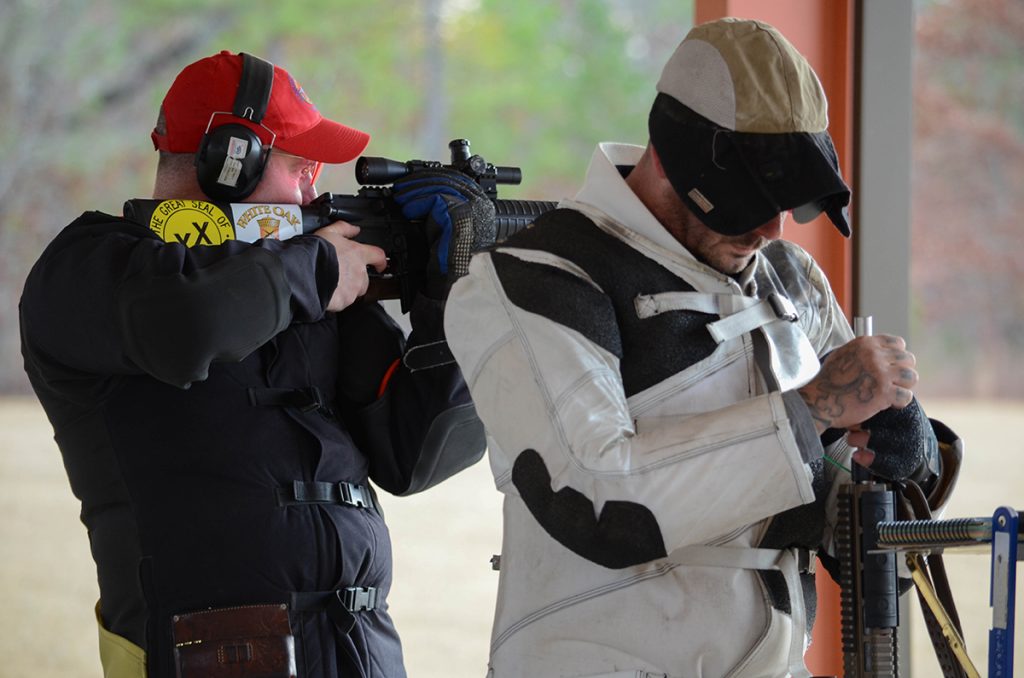 A coach of the California Grizzlies (a decorated junior highpower team) since 2000, Taylor is now excited for his chance to play the role of competitor rather than coach.
"The opportunity to [be on the team] was really cool because I'm so used to being the captain and the coach, so actually coming and being able to participate on a team is great," he said.
On being a part of a civilian group, Taylor added, "I hope being here will help promote shooting sports and that we're all good ambassadors to the sport so it'll help other people who have never been in the military realize that you can go out there and achieve good things on your own, without serving."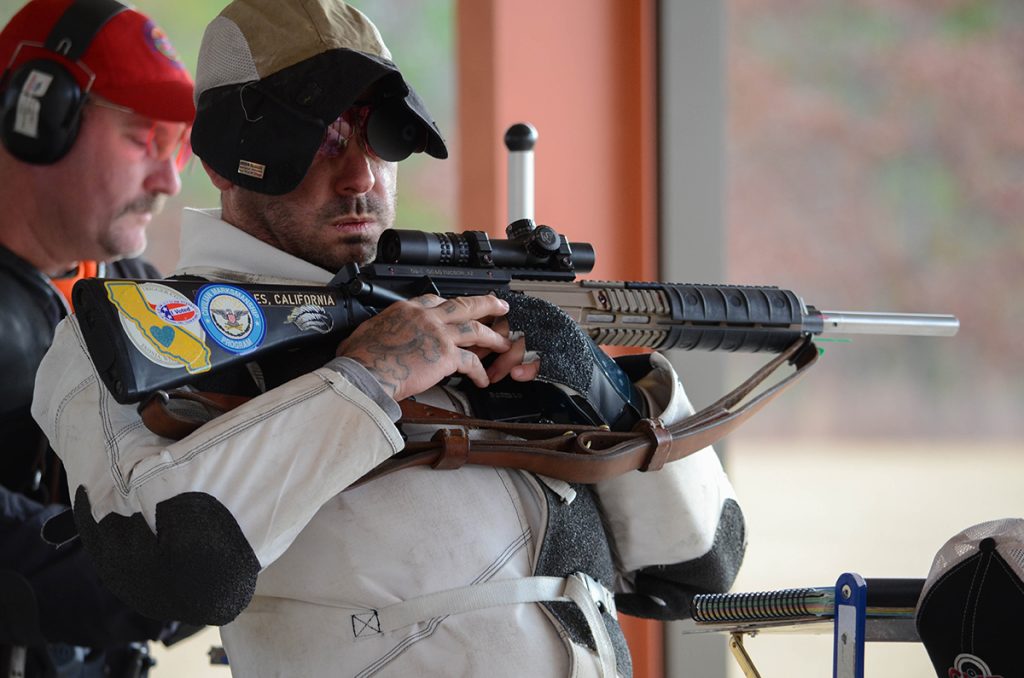 Johnny Fisher, 42, of North Hollywood, Calif., is also a fixture on the team and often the voice heard over the speakers in the pits at CMP events. In Talladega, Fisher earned second in the Congressional 30 Match and fifth in the Rifle EIC Match. He and Taylor then teamed up to overtake the Dixie Double two-man rifle team match with a score of 589-18x.
"[Taylor] has relentless motivation and drive. Robert seems to have service rifle in his DNA," said Fisher. "He's been doing it practically since he was born. He's the perfect combination of fiercely competitive and super supportive."
Fisher went on to say, "Even though it's still very brand new, one of the original ideas about Team CMP that really appealed to me is that it's made up entirely of civilian service rifle shooters – that play the game solely for the love of the sport."
All of the men who fired for Team CMP at the Talladega 600 were each connected in some way. Vander Poppen, who had taken a break from competing the past few years, has fired with fellow Michigander Nick Till in the past. Till came to know Taylor while both fired alongside each other as juniors, and Taylor and Fisher (though living seven hours apart) have been teammates on the California state team for the past four years.
In October, Team CMP saw success at the Western Creedmoor Cup Matches at the Ben Avery Shooting Facility in Phoenix, AZ. During the Day 1 events, Nick Till won match #2 sitting in the service rifle category along with match #4 slow prone, overall and in the service rifle category, and he won the First 800 Agg. overall and in the service rifle category. Till also took second overall and in the service rifle aggregate score over the entire Creedmoor Cup competition.
Day 2 of Western Cup Matches saw Sara Rozanski winning match #7 sitting, overall and in the service rifle category as well as match #12 sitting, overall and in the service rifle category, match #14 slow prone in the service rifle category and the First 800 Agg. overall and in the service rifle category on Day 3.
At the end of the Creedmoor Matches, Rozanski remarkably won the overall and service rifle standing aggregate score, the overall and service rifle sitting aggregate, service rifle slow prone aggregate score, High Woman, overall aggregate and the service rifle aggregate score. Additionally, Johnny Fisher took fourth in the service rifle aggregate.
As a collective, Team CMP, along with civilian service rifle shooter Bob Gill from California, shot a combined score of 1555-46x, to win the overall and service rifle awards.
"Being on the team – it's a chance to travel around and check out all of the ranges, shoot with people who are starting out, give them a lesson or two," said Till. "We all know each other, so it's a good hook up."
Fisher added his enthusiasm for the team, saying, "When [Sara] started putting it together, I immediately put my hand up. I'm still working the Travel Games, but it's nice to get out once in a while and put some downrange with the rest of the competitors."
He went on to say, "I always look forward to getting out and meeting as many people across the country as I can – celebrating this awesome pastime."
Be sure to look for Team CMP at upcoming events around the country!