CMP Establishes Monthly Bench Leagues Designed For All Ages
October 18, 2017
Civilian Marksmanship Program
▸
The First Shot
▸
CMP Establishes Monthly Bench Leagues Designed For All Ages
By Ashley Brugnone, CMP Writer
CAMP PERRY, OH – If you've ever thought about trying out marksmanship but were unsure of where to begin, there are a few new matches tailored especially for you.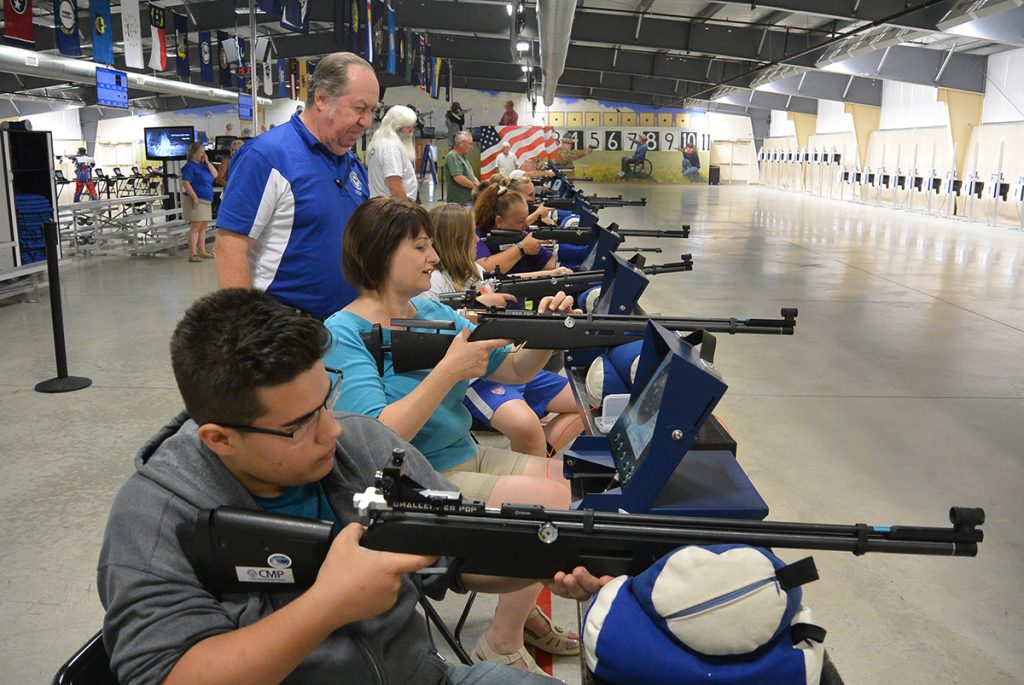 The Civilian Marksmanship Program (CMP), an organization dedicated to encouraging and practicing marksmanship safety and competition, has prepared a Monthly Airgun Bench League, to be fired only within the indoor airgun range at the Gary Anderson CMP Competition Center at Camp Perry, Ohio. The event is open to men, women and children of virtually all ages. No experience is necessary, and CMP staff members will oversee the match for those needing a little help getting started as well as to ensure safety on the range.
The Gary Anderson CMP Competition Center, located only minutes from downtown Port Clinton, is home to sophisticated electronic target technology, harnessed by the CMP for public use each week and used in local and national-level competition – including the 2016 Olympic Trials.
The quiet, modest airguns are perfect for those wanting to ease into the sport. Powered only by CO2 compressed air, the airguns deliver zero recoil and only a tiny puff of sound after firing small lead pellets – making them perfect for both young and mature-aged marksmen. Those in the Monthly Bench League will be firing with rifles placed gently upon "bean bags" or blocks, to provide a steadier hold and to allow the participant to rest without having to worry about holding the airgun.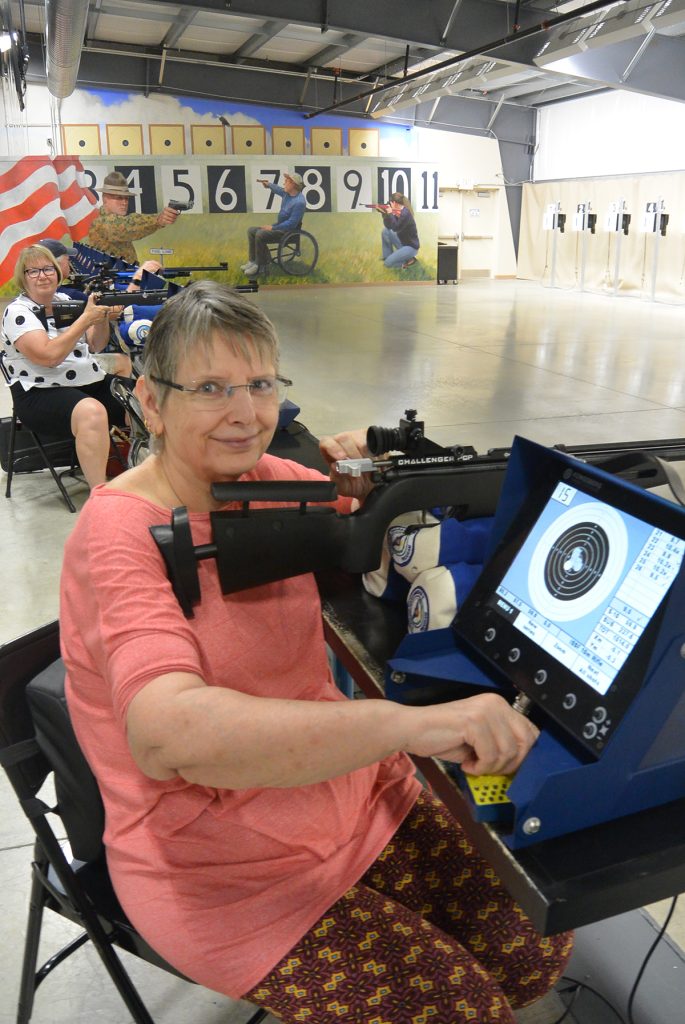 During the matches, competitors fire air rifles from a bench rest while seated towards 10m ISSF rifle targets placed within exclusive CMP Targets, specially designed to include LED monitors beside each participant that instantly display shot scores. The Course of Fire includes 30 shots, plus a period for sighters to practice. Scores will be calculated in decimals by the Kongsberg Technology Systems (KTS). Scores will also be shown overhead on large television monitors for spectators to stay in on the action.
Competitors may use their own rifles or borrow rifles that are available for use at the range for a small fee. The range also sells the pellets used when firing an airgun.
The matches will take place during CMP's Open Marksmanship Nights, held every Tuesday and Thursday from 5-8 p.m. at the Gary Anderson Competition Center at Camp Perry. Held entirely indoors, take the chance to escape the cold and learn something new this winter!
In addition to the airgun league, a .22 Rifle Bench League will be held at Camp Perry's Petrarca Range, an outdoor covered 100-yard range that also houses CMP Targets. Like those used within the airgun range, Petrarca's outdoor electronic targets are powered with KTS technology to instantly record scores on an LED monitor placed beside each firing point.
The Course of Fire for the .22 Bench League will include 30 shots, plus sighters, with a .22 rimfire rifle placed upon a bench and directed toward a 200-yard simulated electronic target. Current CMP Rimfire Rules will be used for the match.
Join us on your own this winter, or bring a group for some marksmanship fellowship and fun!
For questions on the CMP's Bench Leagues, contact Catherine Green at (419) 635-2141, ext. 704 or cgreen@thecmp.org or Michelle Woods at (419) 635-2141, ext. 722 or mwoods@thecmp.org.

About the Gary Anderson Competition Center:
The Gary Anderson CMP Competition Center is the completed result of a $1.1 million-dollar expansion to the formerly known CMP North Marksmanship Center. The expansion includes an open reception and common area, fully equipped classrooms, cylinder filling room and CMP retail store. The addition also includes projection screens and flat-screen television sets throughout the building, as well as authentic Olympic memorabilia and other remarkable items from the career of decorated American marksman, Gary Anderson. An 80-point airgun range is attached to the expansion and includes KTS electronic targets, available for purchase from the CMP.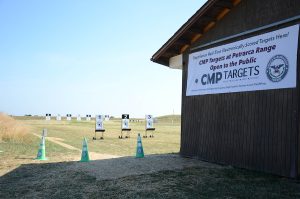 About CMP Targets at Petrarca Range:
Petrarca Range is located at the Camp Perry, next to the Gary Anderson CMP Competition Center. The range contains CMP Targets, powered by KTS, which work through the power of acoustics – "hearing" the shot and accurately determining its location. The CMP is proud to share these targets that are certain to be known as the way of the future.