CMP Custom Shop to Resume Accepting Work Orders in April
March 30, 2016
Civilian Marksmanship Program
▸
The First Shot
▸
CMP Custom Shop to Resume Accepting Work Orders in April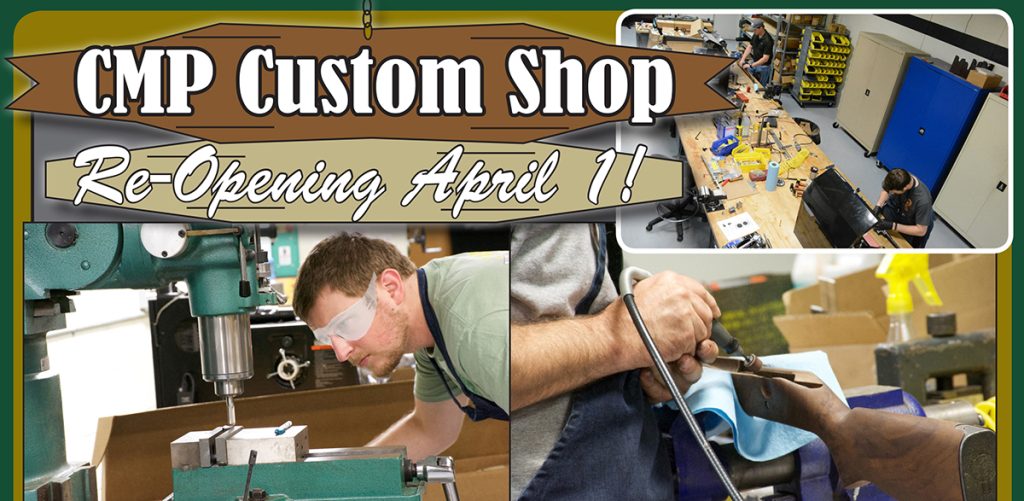 After a brief hiatus, the CMP Custom Shop is happy to announce that it will begin to accept new work orders beginning April 1, 2016. To place an order, please call (256) 835-8455 ext. 513, 514 or 540 AFTER 7:00 a.m. on April 1 to leave your name and phone number. Orders can also be sent by email to jcoppock@thecmp.org. Any orders received before 7:00 a.m. will not be taken.
All orders will be accepted according to the time stamp they were received.
Due to the expected high volume of work, the Shop will limit the number of Return Authorizations (RA: needed to receive repair/custom rifle work) issued each week to a maximum of 15. Any additional orders received after the first 15 will be placed on a single wait list. Each subsequent week, the next 15 customers on the wait list will be assigned their RA, shipping provisions and an estimated turn around time.
Walk-ins will be accepted and placed on the wait list for customer convenience, but no RA or estimated turn around will be provided until a spot in line on the wait list comes up.
No rifles are to be shipped in before being issued an RA number. Any rifles submitted without proper authorization will be returned to the customer at their own expense. Please do not contact the Custom Shop regarding new orders prior to April 1 – they will not be accepted until after this date.
For more information on the CMP Custom Shop, visit https://thecmp.org/cmp_sales/custom-gunsmithing/.