CMP Competitor Matt Lovre Joins 2017 West Point Rifle Team
July 10, 2017
Civilian Marksmanship Program
▸
The First Shot
▸
CMP Competitor Matt Lovre Joins 2017 West Point Rifle Team
By Ashley Brugnone, CMP Writer
Talented Civilian Marksmanship Program (CMP) junior competitor Matt Lovre, 20, of Jeannette, PA, fulfilled a long-time goal this year. After years of waiting, he finally packed his bags and made the journey in early July to West Point Academy, where he'll begin his first year as a member of the military school's rifle team.
A recent graduate of Western Reserve Academy in Hudson, Ohio, near Cleveland, he was a member of the Riflery team and also competed in a variety of additional competitive shooting events on his own over his already extensive marksmanship career.
"I'm really looking forward to getting up to the academy. It's going to give me the opportunity to get a college degree and be an officer in the military, and it allows me to shoot on the rifle team as well," he said before he left. "It kind of hit all of the bases I wanted to cover."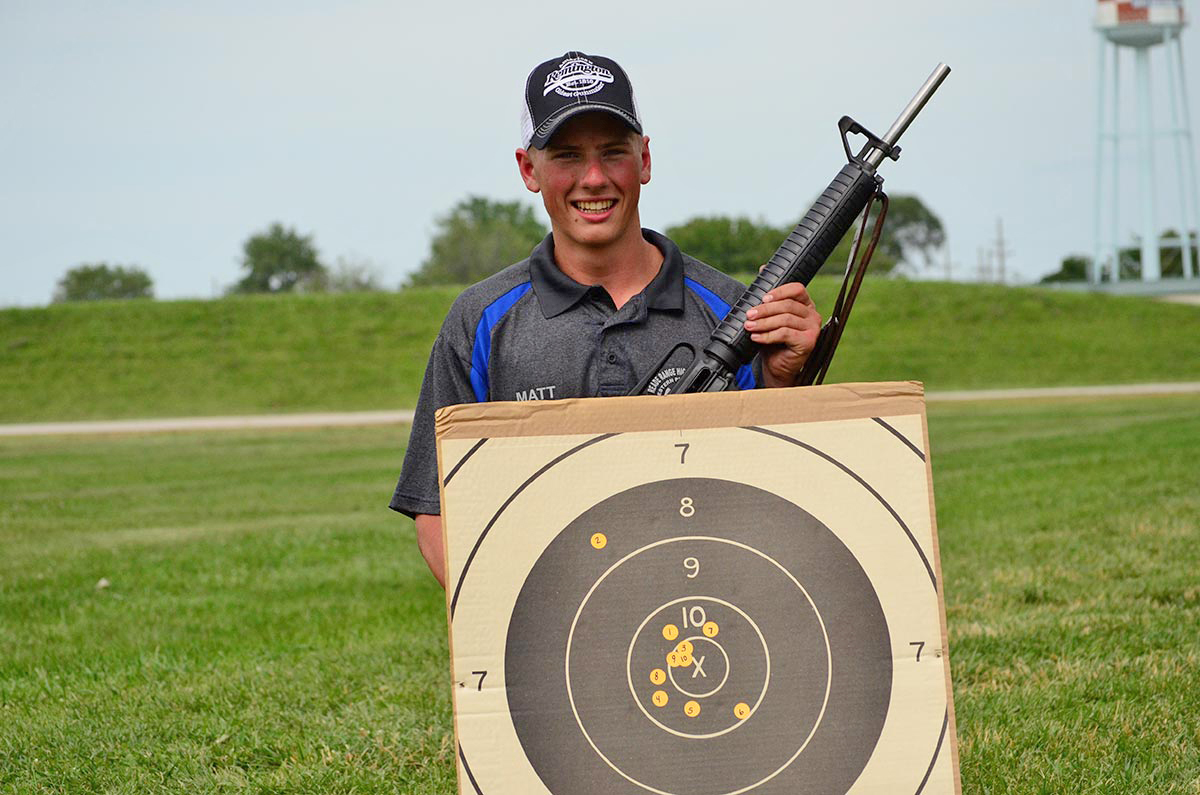 Currently undecided on his major at West Point, Lovre will be joining a slew of other past CMP competitors already on the rifle team. He'll also be given the opportunity to train with Olympian, National Champion and member of the U.S. Army Marksmanship Unit, Lt. Col. Web Wright, who sits as the 25th coach in the rifle program's 87-year history.
"He has quite a list of accomplishments. I can't wait to work with him," said Lovre.
Lovre was admitted into West Point after being reviewed by an entry team that included former CMP Board Member, Mr. Bill Willoughby, who serves as the academy's state admissions coordinator for Ohio. Mr. Willoughby is a 1960 graduate of West Point, along with current CMP Vice Chairman, Mr. Cris Stone, who is also an alumnus.
"Taking on West Point is choosing the harder choice, and it's a significant challenge. You sort of put yourself on the line," said Willoughby. "As a cadet, you're not only dealing with your academics, but you also have to play sports, you have to be active in athletics and you have to maintain physical fitness. The discipline that's required – there are time pressures."
"It's a big deal – it's a lot of work," he added.
Mr. Willoughby went on to describe the extra efforts it takes to make it into West Point, compared to a traditional college, such as lettering in a sport and being medically qualified through a physical exam. Though a challenging choice for any young man or woman right from the start, Willoughby believes Lovre is more than prepared for the encounters ahead.
"Matthew is an optimist, and he also knows how to work hard and win," Willoughby said. "He knows how to win and is willing to extend himself further. In that way, he's better mentally prepared for that experience. I'm very impressed with his positive attitude."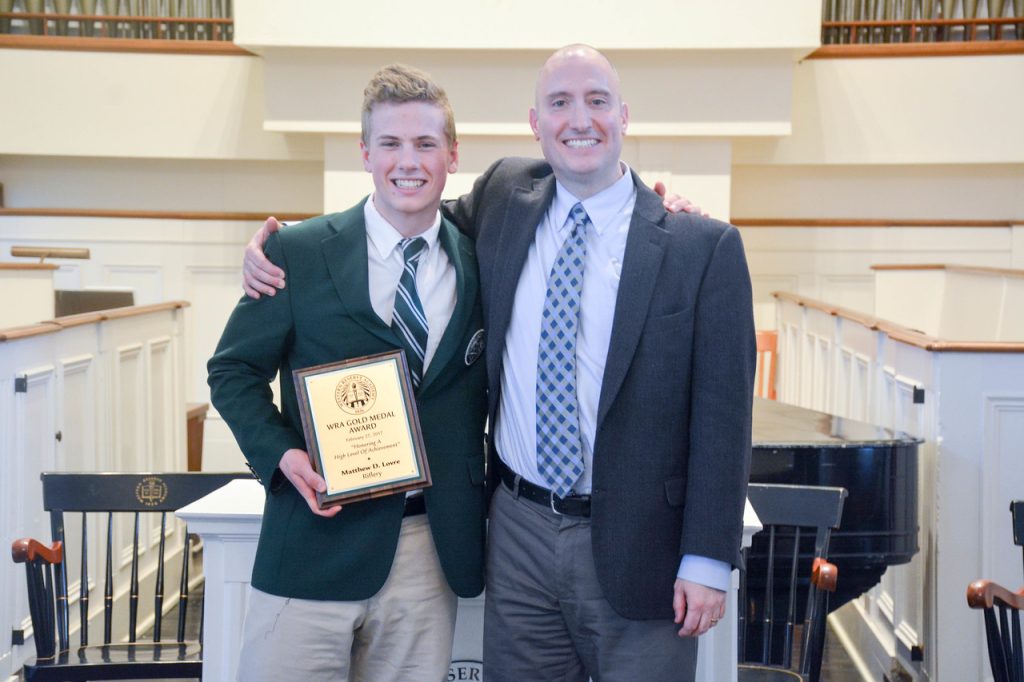 In March, as a graduating senior at Western Reserve, Lovre and his rifle team co-captain were given the Gold Medal Award – the highest athletic honor offered by the academy. The two were only the third and fourth Riflery athletes to receive the award in the school's history and the first in the last seven years.
"I'm really looking forward to the leadership opportunities I'll gain from going to such a prestigious school as the (West Point) academy. And I'm really looking forward to basically all of the opportunities the school has to offer as a military academy," he said. "I'm definitely looking forward to being an officer. That's probably what I'm excited about the most – being an officer in the greatest military in the world."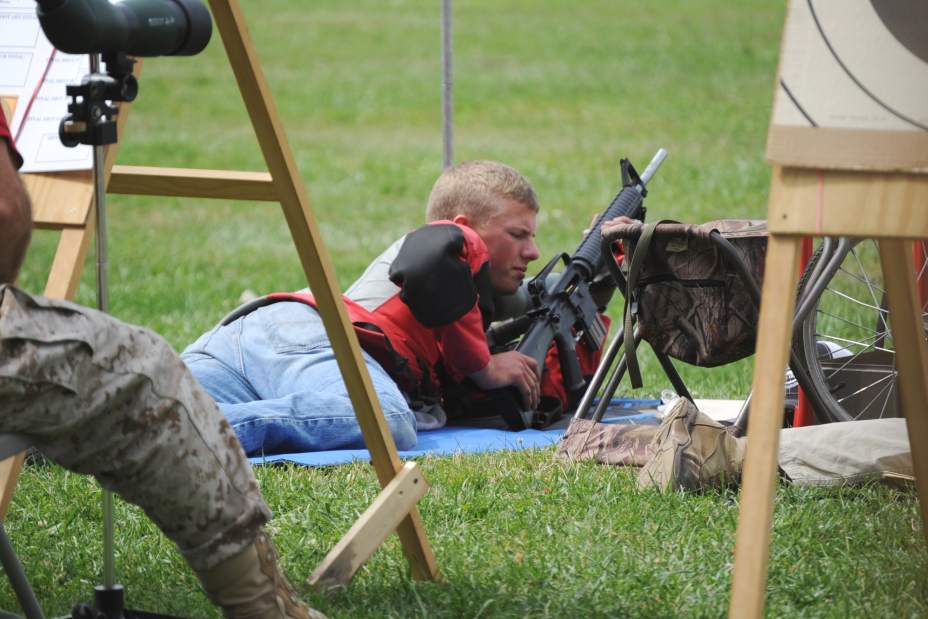 Distinguished in both Air Rifle (2014) and Service Rifle (2015), Lovre began competitive shooting back in 2011 when a friend invited him to an open house at a local gun club. At first, he decided to stick to marksmanship for the enjoyment of the sport, but eventually, it transitioned from a hobby to a lifestyle.
He soon decided to leave traditional high school to attend the PA Cyber Charter School online in order to gain more time to practice his competitive shooting. He became accustomed to strengthening his fundamentals all year long – sometimes shooting up to 300 rounds a week during the winter months.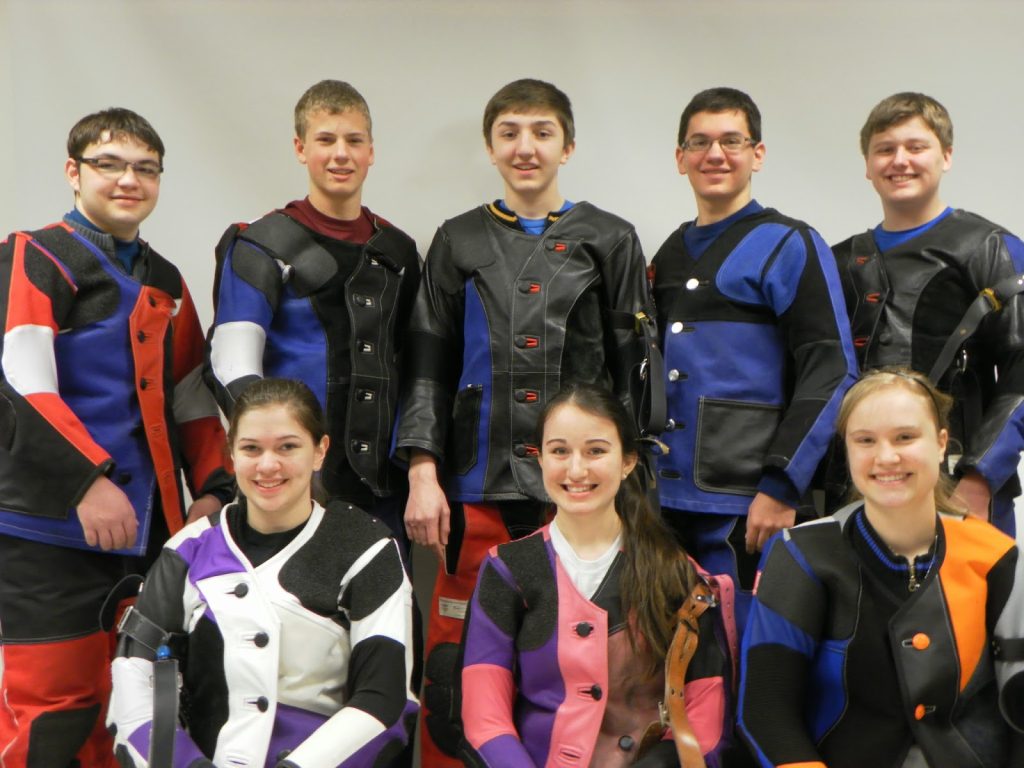 Starting out in smallbore, Lovre has been active in highpower and air rifle as well throughout his career – a leading member of the Frazier Simplex Center Shots air rifle team. Other notable air gun triumphs include his 2014 Maryland State Service Rifle Championship performance, where he earned second place overall. He went on to win the event in 2015. Lovre also competed twice in the Junior Olympics for air rifle.
In highpower, Lovre competed in his first CMP National Matches at Camp Perry in 2011 when he attended the rifle Small Arms Firing School – firing in the accompanying M16 Match. He took the course along with his father, also Matthew, who told his son that if he beat the person next to him on the firing line, he'd buy young Matt his own rifle. Matt did just that – and so, he got a new AR.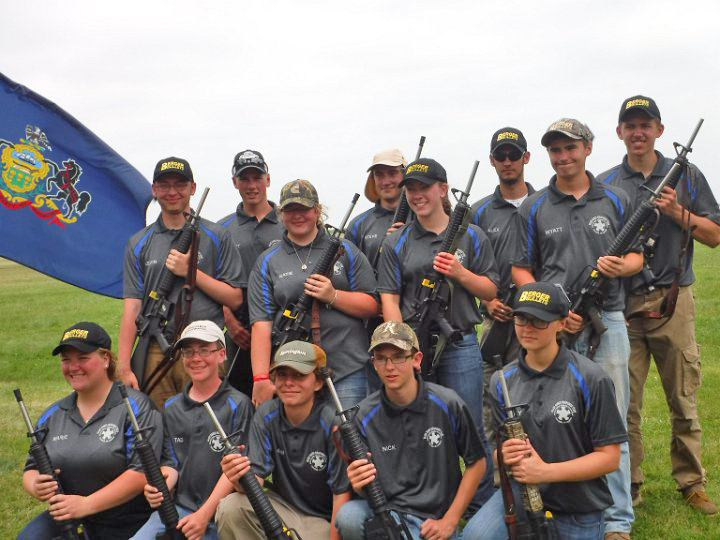 Having a rifle of his own really allowed him to improve his skills, returning to SAFS the following year and improving his score by more than 50 points along with finishing 75 out of 657 competitors. Through his growing, he also connected with the Pennsylvania Rifle & Pistol Association to compete in team events.
In 2013, he attended the CMP-U.S. Marine Corps Highpower Clinic to learn even more about how to better his competitive game. He also fired in the President's 100 and National Trophy Individual matches for the first time.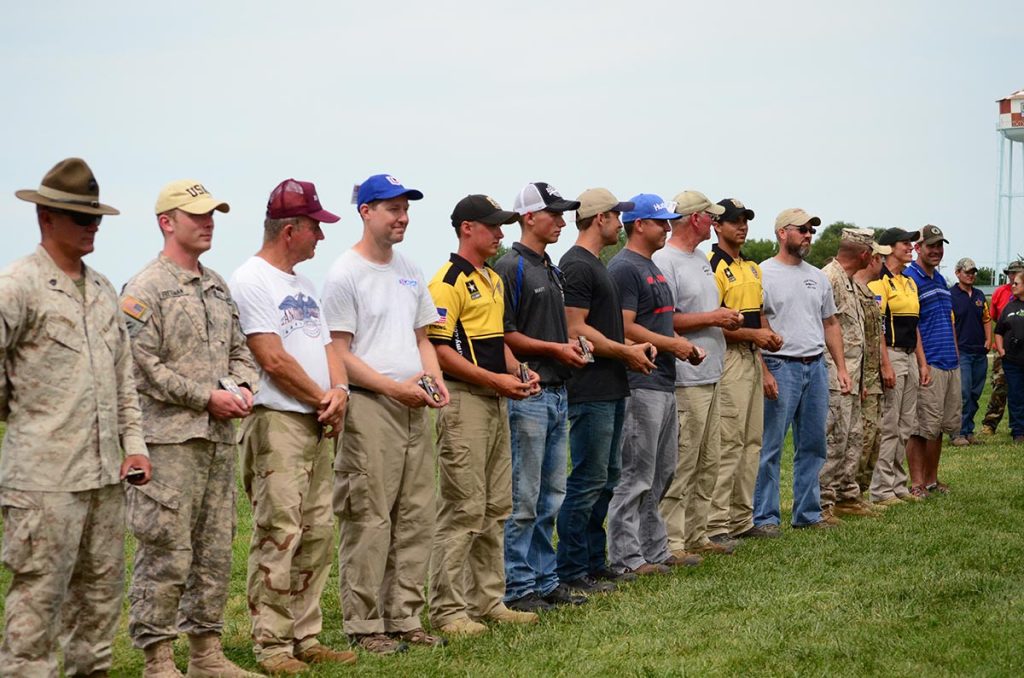 His big year came in 2015 when he landed in eighth place overall during the President's 100 Match – earning the title as the High Junior of the competition and a place in the honorary President's Hundred after missing it by just one point the year before. During his performance, he set a new National Record during the match's Shoot Off by earning an aggregate score of 391-14x.
"It was the largest match that I had ever won, and it gave me a title," he said. "I could say, 'I'm the National Champion.' There are 50 state champions, but there's only one National Champion."
The win helped lead Lovre to earning the Col. Bill Deneke Trophy as the highest-scoring overall junior of the 2015 Matches, along with the scores from his top showings in the National Trophy Individual Match and the National Trophy Junior Team Match.
Also that year, he and his teammate Joseph Hendricks won the Freedom's Fire Trophy Match as the winning team in the National Trophy Junior Team Match, and he and his Pennsylvania team also scored the Minuteman Trophy as the highest juniors in the National Trophy Team event.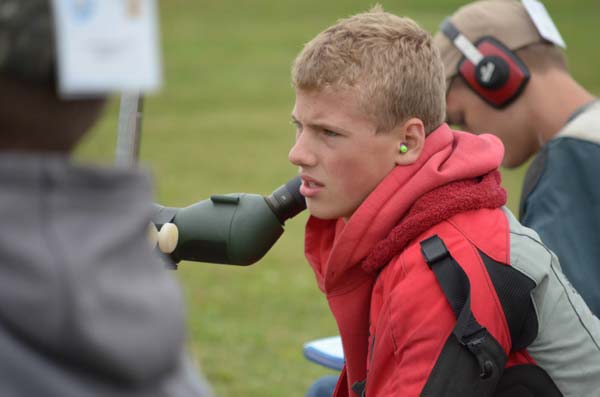 Now on his own, Lovre will be expanding his marksmanship career even further as he attends the school he's had his sights set on since he began high school. He will be the first in his family to attend West Point, and they are all cheering him on as he achieves his goals. Though he won't be able to compete at Camp Perry in the near future, he guarantees that he'll be back.
"I won't put the gun down after West Point. I'll definitely be going back to Nationals," he said.
Congratulations, Matt, and good luck in the future!