CMP Club News: Rifle Team Helps to Rebuild Elementary Library Destroyed by Tornado
May 21, 2020
Civilian Marksmanship Program
▸
Club News
▸
CMP Club News: Rifle Team Helps to Rebuild Elementary Library Destroyed by Tornado
Submitted By Matt Espenshade, Mt. Juliet, Tenn.
In the early morning hours of March 3, 2020, tornadoes ripped through Middle Tennessee and left a path of destruction over 60 miles in length. Directly in its path was the city of Mount Juliet, Tenn., located just outside of Nashville. Mount Juliet Christian Academy (MJCA) was badly damaged by the storm. Much of the school building and its athletic facilities were destroyed by the tornado.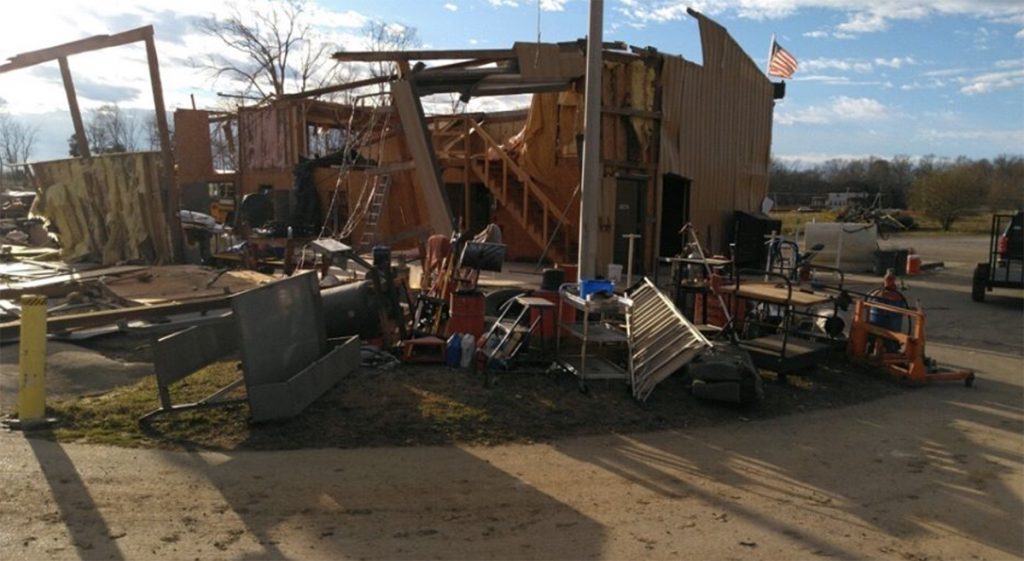 The school's rifle range was destroyed, leaving its BB, sporter and precision teams without a home. One of the rifle team's coaches, Amy Wilson, also serves as the school librarian. The storm not only destroyed her team's rifle range but also her elementary school library. As passionate as Coach Wilson is about her athletes, she is even more so about her elementary readers and her books.
The MJCA rifle team knew they had to take action to help their beloved coach restore her lost library of books. Team captain, Matalyn Espenshade, started an online registry on Amazon requesting gifts of the top 200 children's books. The team distributed the registry on social media, asking for help in purchasing books on the registry to restore the library's holdings. Matalyn Espenshade said she was amazed by the heartfelt response to the registry and the generosity of so many.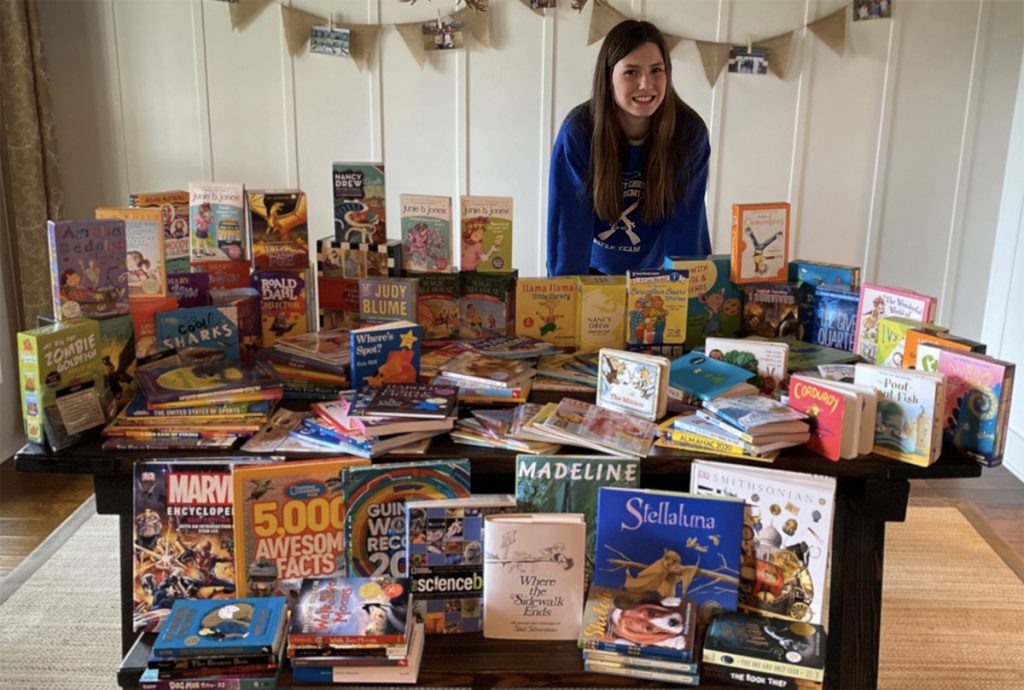 Within days, books began to stack up on Matalyn's front porch. Thus far, over 300 books have been delivered and others have pledged to provide even more titles of gently used books to help in this effort. Additionally, gift cards were also donated to help with the purchase of library supplies. To understand the magnitude of the effort, people from three different continents have contributed books to the effort. The collected books were logged and labeled with a dedication from its donor. Each person who contributed books will receive a personal thank you note for their act of generosity.
The team remains unsure of what it will do for a range going forward, but they know they are fortunate to still have each other. In time, overcoming this adversity will make them stronger. In the meantime, they are finding joy in rebuilding their city and school. 
A Note from the CMP: At the CMP, we are not only dedicated to the spread of marksmanship within our own programs but are also devoted to supporting the efforts of those who are creating their own legacies in their own ways. Our Club News articles are our way of displaying the successes of our clubs, in the hopes of encouraging others to take the same respectable paths – both in marksmanship and in life. We are proud of our clubs for all of their endeavors and are honored to show them off within our news feed.
If you'd like to find your local club, visit the CMP Competition Tracker Page at https://ct.thecmp.org/app/v1/index.php?do=clubSearch to become involved.