CMP Club News: Revere's Riders to Host Marty Brown Memorial Ovarian Cancer Fundraising Events in August and November
August 9, 2020
Civilian Marksmanship Program
▸
Club News
▸
CMP Club News: Revere's Riders to Host Marty Brown Memorial Ovarian Cancer Fundraising Events in August and November
Submitted by Bruce Williams, Revere's Riders president
Revere's Riders, an all-volunteer 501(c)3 non-profit engaged in firearms training, American historical storytelling and promotion of civic engagement, would like to announce the two remaining Marty Brown Memorial events for 2020 in Indiana:
The events are held in memory of Marty Brown, an instructor for Revere's Riders who fought a 40-month battle with ovarian cancer before finally succumbing to the disease in 2017. Marty was a staunch believer in the 2nd Amendment, even though she grew up in a home without firearms.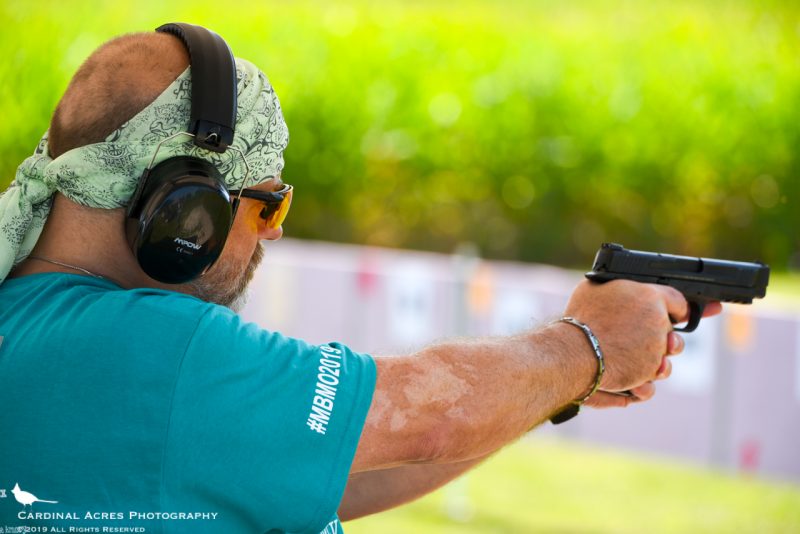 The Marty Brown Memorial events serve to continue Marty's dedication to training Americans in firearms safety, marksmanship, American history and civic engagement while raising money to support women (and their families) diagnosed with ovarian cancer. The events also raise funds for research to improve ovarian cancer treatment, with the hopes of ultimately finding a cure.
Revere's Riders has grown the Marty Brown Memorial events from the initial informal gathering of fellow instructors at Camp Atterbury's known-distance rifle ranges in 2017 to a series of events in 2020. The Marty Brown Memorial Open events are open to members of the public with anywhere from no experience to substantial experience with firearms. Each Marty Brown Memorial Open event features firearms training in either rifle or pistol, education on the signs and symptoms of ovarian cancer, along with friendly competitions, silent auctions and other fundraising activities.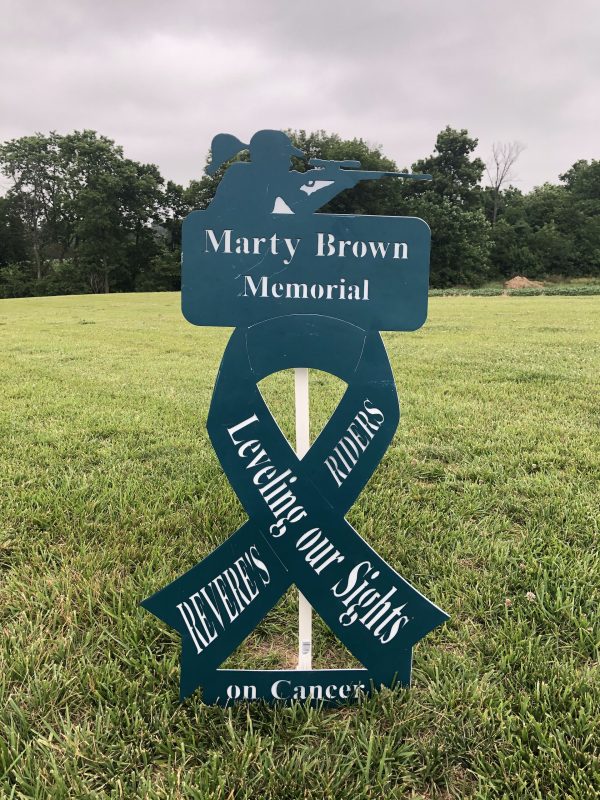 The Marty Brown Memorial Invitational, held annually at Camp Atterbury, is an informal rifle match based on the Revere's Riders Rifle Qualification Test (https://www.reveresriders.org/shooting-sports/rifle-programs/rifle-qualification-test/).
The match is shot at distances from 100 to 400 yards in the standing, seated and prone positions and is largely based on the U.S. Army World War II-era M1 Garand rifle qualification test.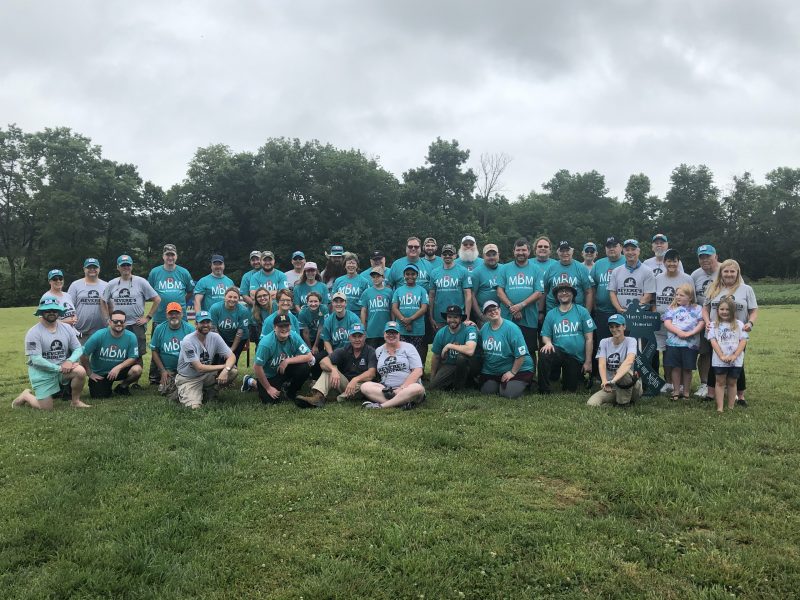 To attend the Marty Brown Memorial Invitational, participants must qualify for an invitation by shooting a score of "Marksman" or better at a prior Revere's Riders rifle training event. Alternatively, the Event Director may invite additional safe and qualified marksmen to attend at his discretion.
Both the Open and Invitational events have been generously supported by various companies in the firearms and other industries through donations of products, gift cards and "in kind" donations. These items are used as door prizes, skills competition prizes and also put up for bid in a silent auction.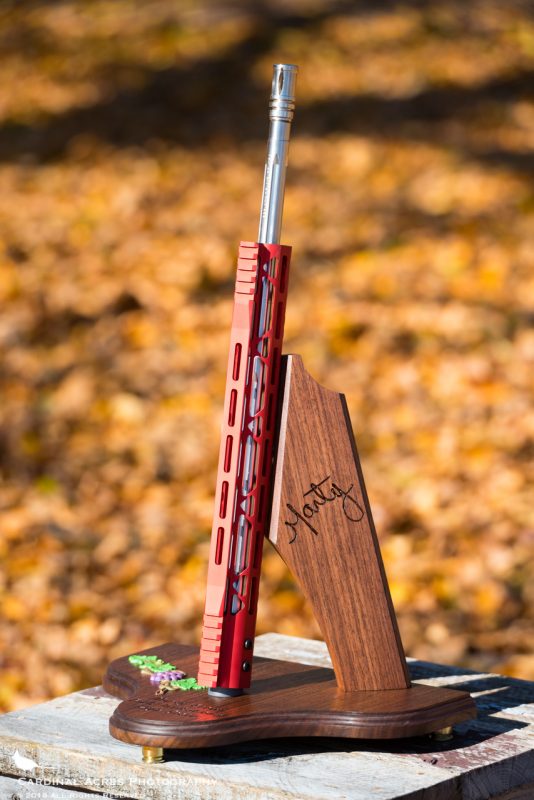 Two traveling trophies were custom-made by Revere's Riders instructor Kevin "Unbridled Liberty" Fitz-Gerald in 2018 and are presented each year at the Marty Brown Memorial Invitational. Both trophies are composed of various AR-15 parts mounted to custom-made wood bases. The "High Score" trophy features an engraved copy of Marty's signature and is awarded to the top marksman.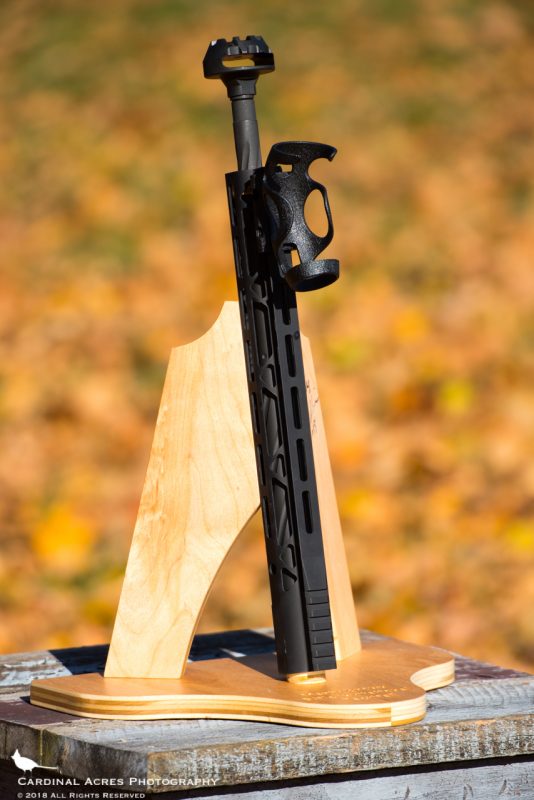 The "Tactifail" trophy is awarded to the competitor deemed to have the most "useless crap" on their rifle. The winner of the "Tactifail" trophy places her/his signature on it and must add a piece of "useless crap" to the AR-15 handguard that is integral to the trophy for the next year's winner. It has also become traditional that the previous year's winner returns the trophy with a food item attached (e.g., cookies or a banana) which must be consumed by the new winner.
Last year, the combined Marty Brown Memorial Open and Invitational events raised nearly $12,000 for Ovar'coming Together (https://www.ovariancancerin.org) to assist in the organization's support programs for women diagnosed with ovarian cancer as well as programs to educate us all on the signs, symptoms and treatments available for ovarian cancer.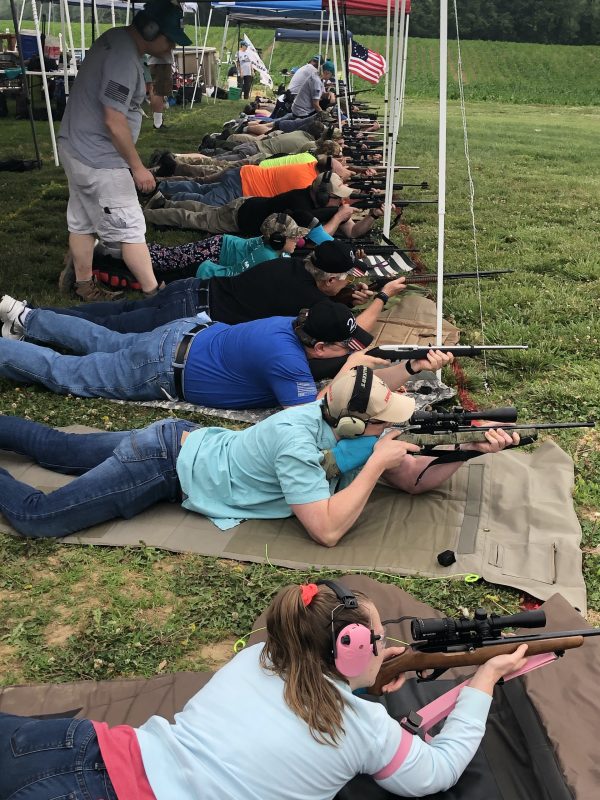 This year, the 2020 Marty Brown Memorial Open Round #1 event held at A&A Optics (https://aaoptics.com) private range near Richmond, Indiana, has already raised $4,985.
Photos and videos from previous Marty Brown Memorial events may be found on the Revere's Riders website: https://www.reveresriders.org/gallery/.
Revere's Riders invites anyone interested in marksmanship and raising money to combat ovarian cancer to attend either the Marty Brown Memorial Open Round #2 on Aug. 15 or the Marty Brown Memorial Invitational on Nov. 7-8 (contact the Event Director for an invitation at philbrown@reveresriders.org).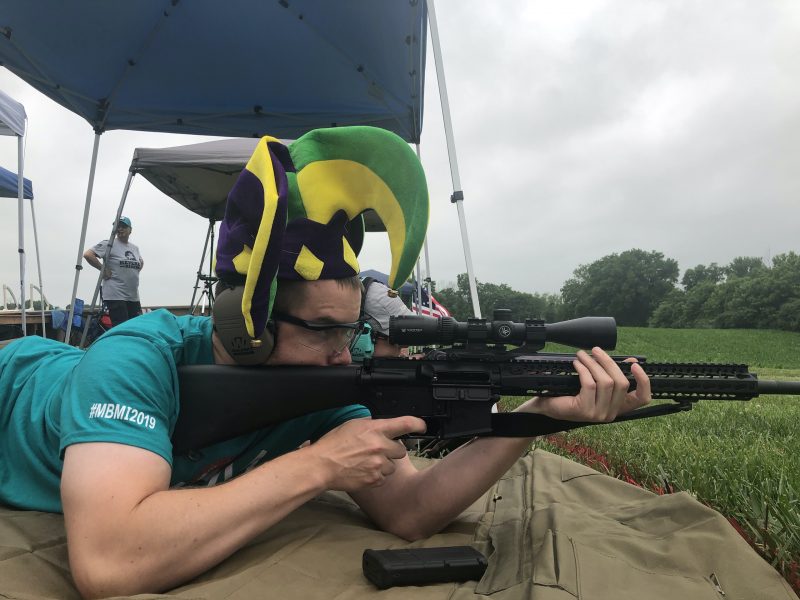 Revere's Riders is an organization affiliated with the Civilian Marksmanship Program, National Rifle Association and NV Firearms Coalition. The group has over a hundred volunteers across the nation who actively promote traditional marksmanship, American history and civic engagement.
For more information on the Marty Brown Memorial events as well as to purchase tickets, visit the Revere's Riders website: https://www.reveresriders.org/shooting-sports/marty-brown-memorial/.
A Note from the CMP: At the CMP, we are not only dedicated to an increasing number of those involved in marksmanship within our own programs but are also devoted to supporting the efforts of those who are creating their own legacies in their own ways. Our Club News articles are our way of displaying the successes of our clubs, in the hopes of encouraging others to take the same respectable paths – both in marksmanship and in life. We are proud of our clubs for all of their endeavors and are honored to show them off within our news feed.
If you'd like to find your local club, visit the CMP Competition Tracker Page at https://ct.thecmp.org/app/v1/index.php?do=clubSearch to become involved.
Have an article to share or want to highlight your CMP Affiliated Club? Send us your photos, reports and articles to highlight in The First Shot – email abrugnone@thecmp.org. We look forward to hearing from you.