CMP Club News: Parker County Sportsman Club Holds First CMP Rifle Match
June 5, 2023
Civilian Marksmanship Program
▸
Club News
▸
CMP Club News: Parker County Sportsman Club Holds First CMP Rifle Match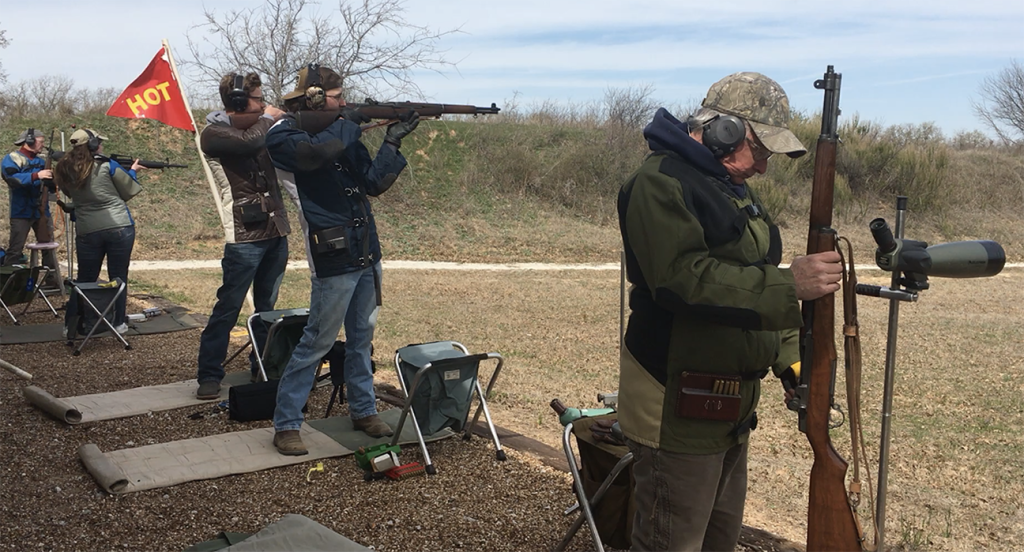 Submitted by Brent McCallum
POOLVILLE, Texas – Rifle Match Director Frank Bliss, assisted by Jon Kitts, conducted the Parker County Sportsman Club Service Rifle Group's first Civilian Marksmanship Program (CMP) sanctioned rifle match of 2023 on Saturday, March 18. The match included vintage military rifles and modern military rifles and was open to PCSC members, guests and to the public.
Shooters competed with a total of 15 rifles in the match. Five classes of rifles were used in the competition, including M1 Garands, Vintage, M1As and AR-15s. Dr. George Eichenberg won first place in the M1 Garand class, with Mitchell Rhode and Brent McCallum taking second and third place, respectively. In Modern Class A, Steve Urban won first place with an outstanding 278-8X. Mitchell Rhode and Autumn Jordan won second and third place, respectively.
More Information About the Parker County Sportsmans Club. Our club offers fine rifle, pistol, and shotgun ranges to meet member needs. There are 9 ranges: Pistol 50 Feet, Falling Steel Plate 25 yds, Rifle and Pistol 50 yards, Rifle 100 yards and Rifle 275 yards, Manual Trap, Automated Trap and Skeet, Sporting Clays and Five Stand. The clubhouse and heated restrooms are surrounded by a graveled parking area. The range is open from legal sunup to sundown 7 days a week, 365 days a year. Find out more by visiting https://parkersportsman.com.
Find a CMP Match Near You. CMP Affiliated Clubs offer sanctioned matches and clinics throughout the year. Log onto the CMP website at https://ct.thecmp.org/app/v1/index.php?do=matchRegistrationListUpcoming to find an upcoming match. To find a CMP Affiliated Club, visit https://ct.thecmp.org/app/v1/index.php?do=clubSearch.