CMP Club News: Mother Lode Highpower Posts Results From First California State Match for 2020
July 26, 2020
Civilian Marksmanship Program
▸
State Director
▸
California
▸
CMP Club News: Mother Lode Highpower Posts Results From First California State Match for 2020
Submitted by Connie Taylor
There was a smaller than usual turnout at the Mother Lode Gun Club Highpower event held in Jamestown, California, with the virus going around. We were happy those who came seemed to enjoy a good time, decent weather and a good meal on Sunday, along with some overall great scores!
The match was held over two days, Saturday, July 4 and Sunday, July 5. A total of 18 competitors participated in the first day, while 24 arrived to compete on the second day.
For Saturday's Match, Robert Taylor II was the overall match winner with a score of 794-33X. The Van Hovens, Vince, Koa and Loet, earned first, second and third place Master titles, respectively. Carl Tennis was also first Expert, with a score of 755-12X. Scott Nye was first in the Sharpshooter/Marksman/Unclassified group.
On Sunday, Loet Van Hoven returned to reach first in High Master, as Jim O'Connell earned the Grand Senior title. Junior competitor Amber Kingshill was the High Junior and High Woman, firing in the Master category. Juniors Logan Slater and Matthew Taras earned first in their classes, with Slater in Expert and Taras in Sharpshooter/Marksman/Unclassified.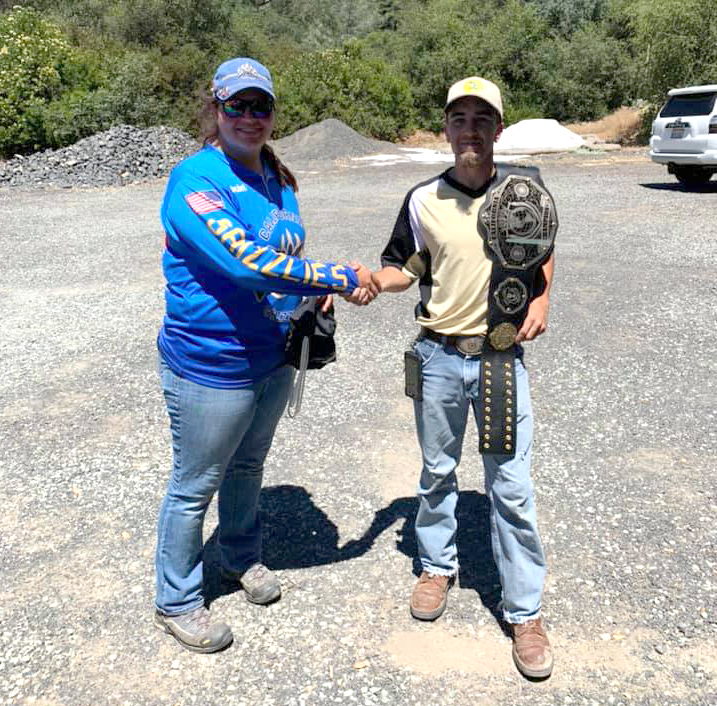 Junior K. Hunter Blacksmith, who was the overall match winner on Sunday with a score of 789-24X, had the high aggregate for both days and took home the Dean Alley Memorial Trophy award and the California Bear Trophy. Congratulations, Hunter!
Special thanks to Wayne Fenner, who came up from Manhattan Beach to run the match, Todd Greenwood, who was up from the valley to help, and Dirk Stam for pitching in for two days. Thanks to Helen and Wanda for helping with registration and scoring, to Lynn, who was in charge of the meal and those who helped her, plus to those who brought desserts, Helen, Angela, Maria and Jimmy! It takes a village to put on this match and keep it running smoothly!
Hopefully, 2021 will be a more normal year so we can again do our barbecue! Stay safe, to all!
A Note from the CMP: At the CMP, we are not only dedicated to the spread of marksmanship within our own programs but are also devoted to supporting the efforts of those who are creating their own legacies in their own ways. Our Club News articles are our way of displaying the successes of our clubs, in the hopes of encouraging others to take the same respectable paths – both in marksmanship and in life. We are proud of our clubs for all of their endeavors and are honored to show them off within our news feed.
If you'd like to find your local club, visit the CMP Competition Tracker Page at https://ct.thecmp.org/app/v1/index.php?do=clubSearch to become involved.
Have an article to share or want to highlight your CMP Affiliated Club?  Send us your photos, reports and articles to highlight in The First Shot – email  abrugnone@thecmp.org. We look forward to hearing from you.