CMP Club News: Michigan American Legion Post 65 Junior Air Rifle Team
May 17, 2019
Civilian Marksmanship Program
▸
Club News
▸
CMP Club News: Michigan American Legion Post 65 Junior Air Rifle Team
Submitted by David Cloft
The Alpena, Michigan American Legion Post 65 Junior Air Rifle Team, an affiliated CMP team, is especially grateful to Whitetails Unlimited for a significant donation to the new Junior Air Rifle Team. The new shooting sports program which began in March, 2019 is a gun safety education and marksmanship program that encompasses the basic elements of safety, education, enjoyment and competition.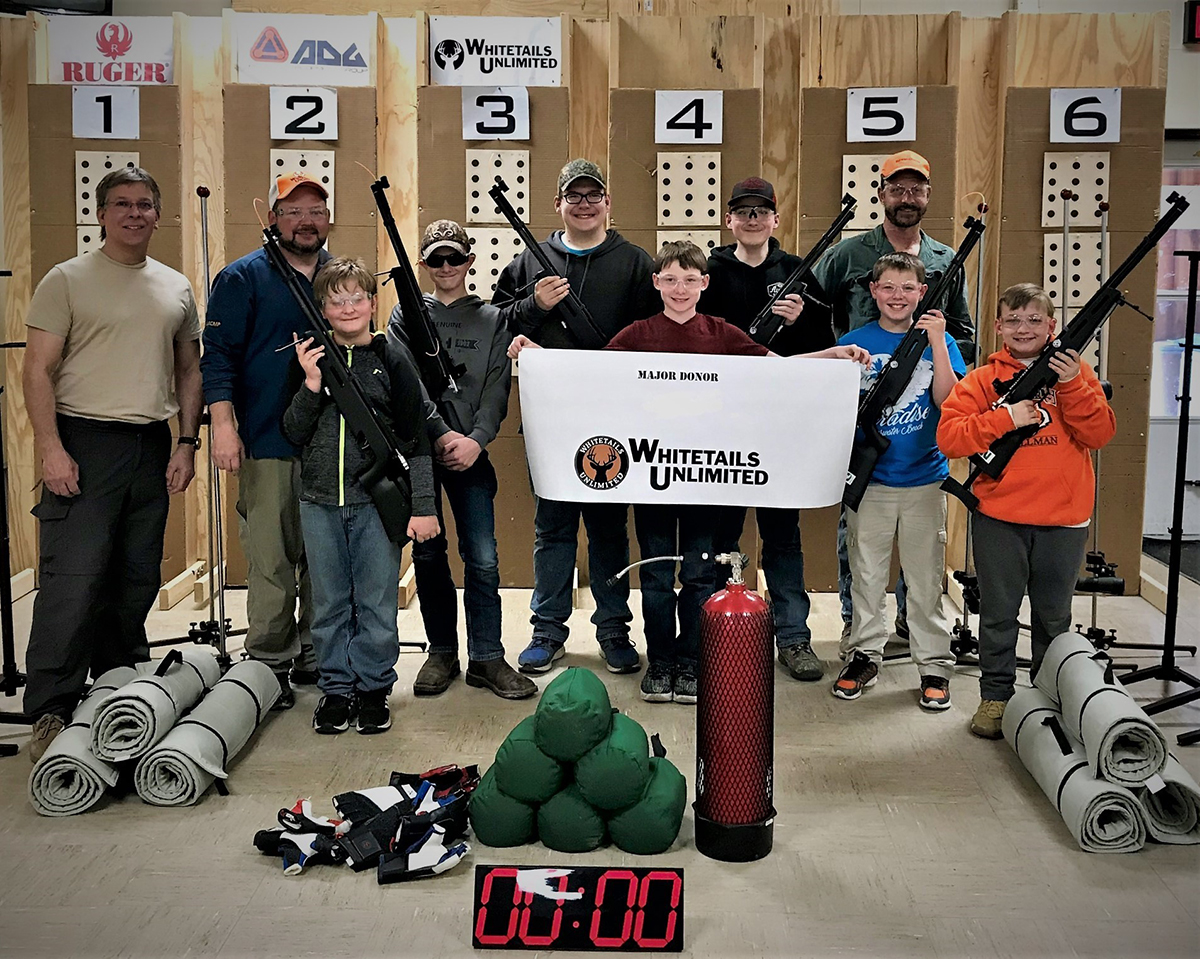 Juniors use the .177 caliber sporter air rifle and fire in prone, standing and kneeling positions using iron sights at a distance of 10 meters. Both males and females participate. The team currently has 12 members (both male and female) from all over NE Michigan, and is growing. Disabled youth are encouraged to join, as competitive shooting is a sport that creates an equal playing field for all competitors.
The program has three parts; Basic Marksmanship and Safety Instruction, Qualification Awards and Competition which are all blended into a well-rounded activity. The cost of beginning a program with enough equipment for six shooters is just over $8,000. The weekly cost for shooters is kept low at only $3.00 per week to cover pellets and targets that shooters consume. Whitetails Unlimited has generously helped offset the cost for procuring needed equipment for these athletes. These funds were raised by Whitetails Unlimited at local events.
Air Rifle shooting is an NCAA sport, and also an Olympic Sport. Shooters can advance from pro-marksman to distinguished expert, and will also compete at the National level via postal matches where athletes shoot targets at our temporary range built inside the Alpena American Legion Hall, and then are mailed in to be scored and ranked against all other shooting programs in the Nation.
Contact:
Dave Cloft LTC US Army (retired)
Director and Head Coach
989-884-1189