CMP Club News: Granbury High School MCJROTC Air Rifle Team Wins Comanche Peak Cup
November 1, 2022
Civilian Marksmanship Program
▸
Club News
▸
CMP Club News: Granbury High School MCJROTC Air Rifle Team Wins Comanche Peak Cup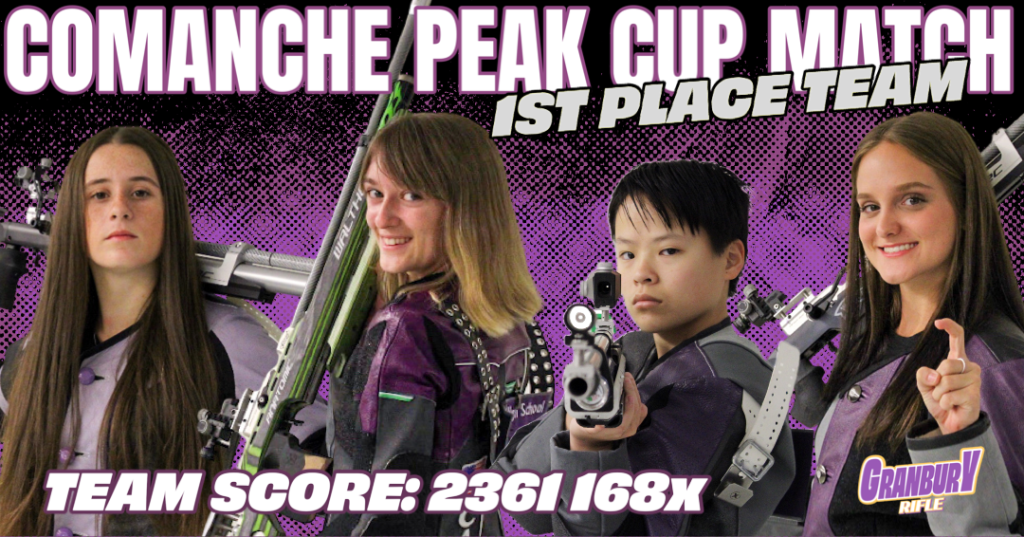 Granbury Marine Corps JROTC rifle team squads captured first place at the Comanche Peak Cup match on Oct. 6-8, held at Granbury High School.
The first-place team made up of Caroline Martin, Julia Czernik, Ashton Arlington and Sunnee Schumann shot a 2361-168X – only six points off their previously set national record. In addition to the first place win in the team category, Granbury's MCJROTC Purple and White teams placed sixth and seventh, respectively.
On the podium individually, Granbury had Caroline Martin leading the pack in qualification with a 597-51X, which is also a new MCJROTC 3-Position Individual National Record. Right behind her, placing third, was Kameron Wells with a 591-33X, and in fourth was Julia Czernik with a 589-40X. Ashton Arlington and Sunnee Schumann were also in the top 10, shooting scores of 588-35X and 587-42X, respectively.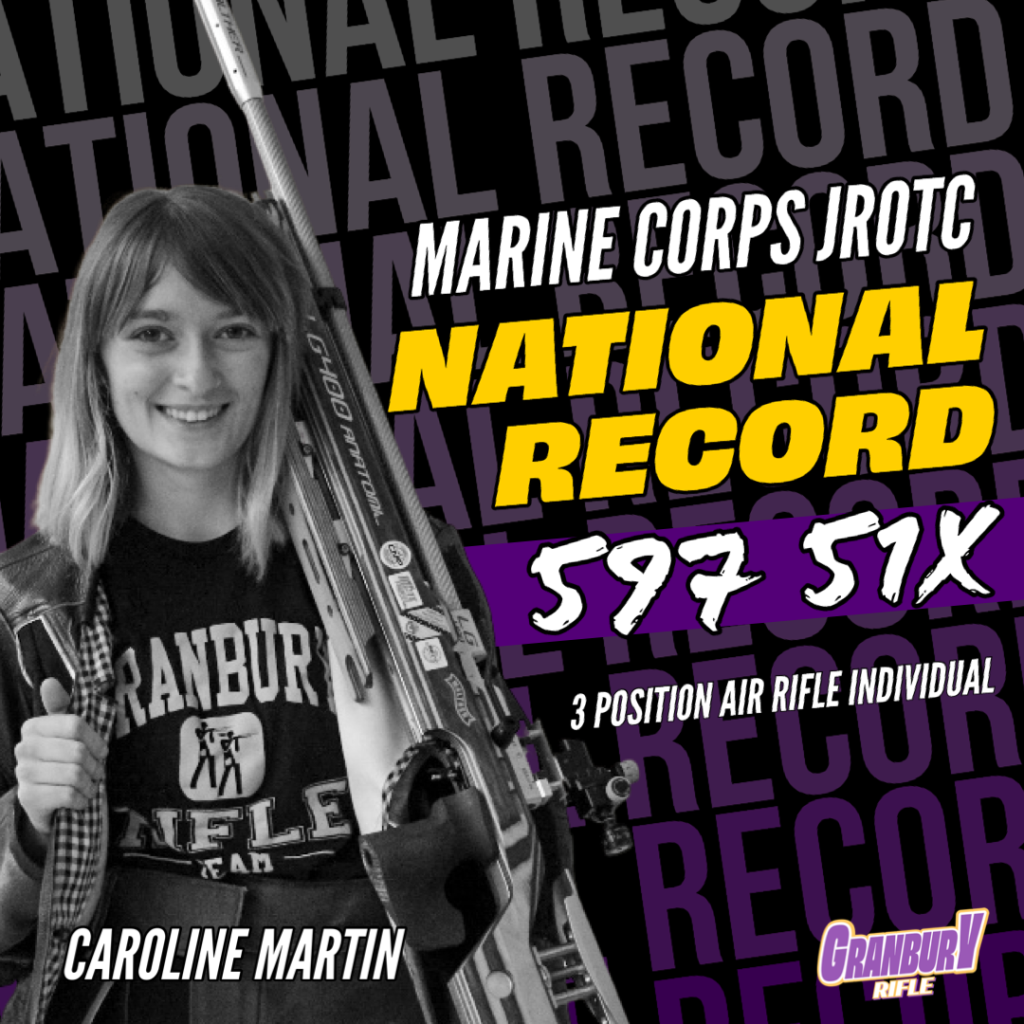 Martin, Wells and Czernik all moved onto the precision finals where Czernik took home the gold medal, Martin took home the silver medal and Wells finished in seventh place. This match is only the beginning of the long road to the sixth straight National Championship title Granbury MCJROTC is hoping to earn this March at JROTC Nationals.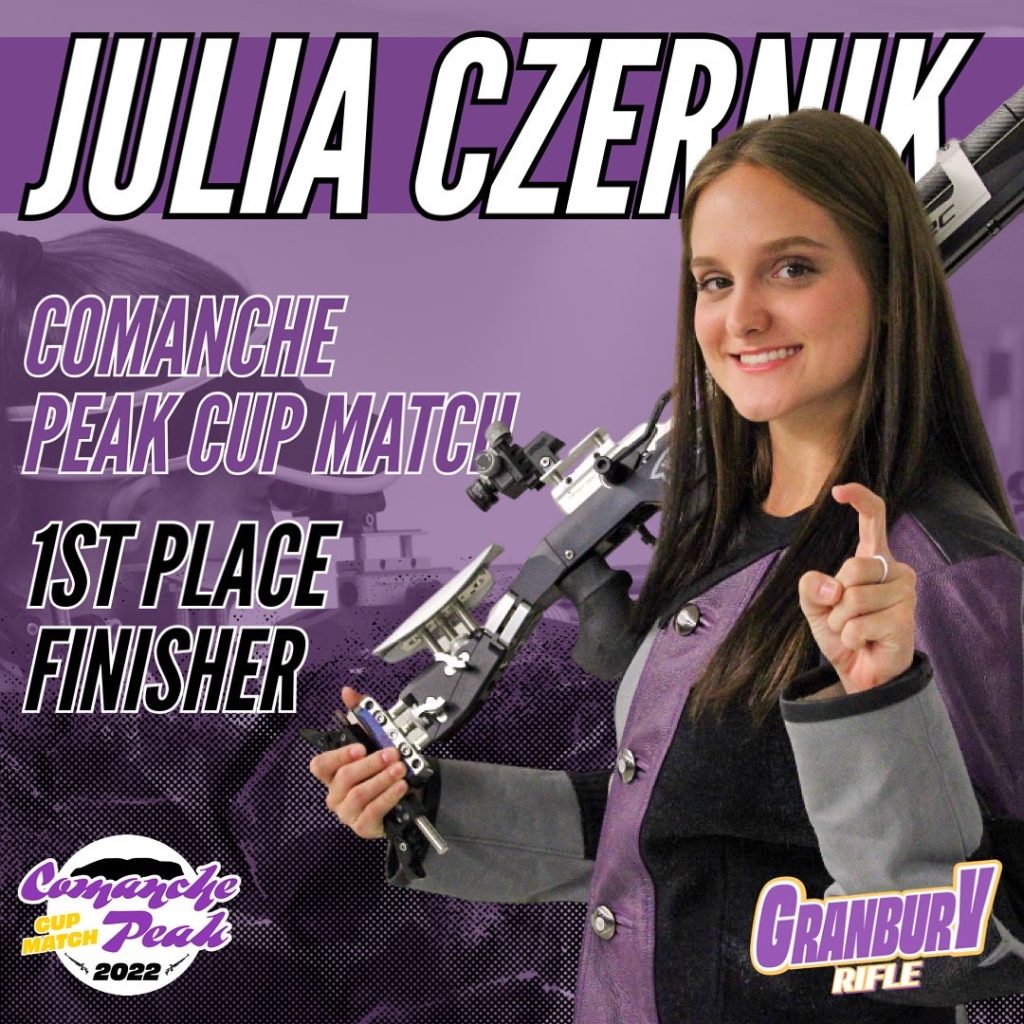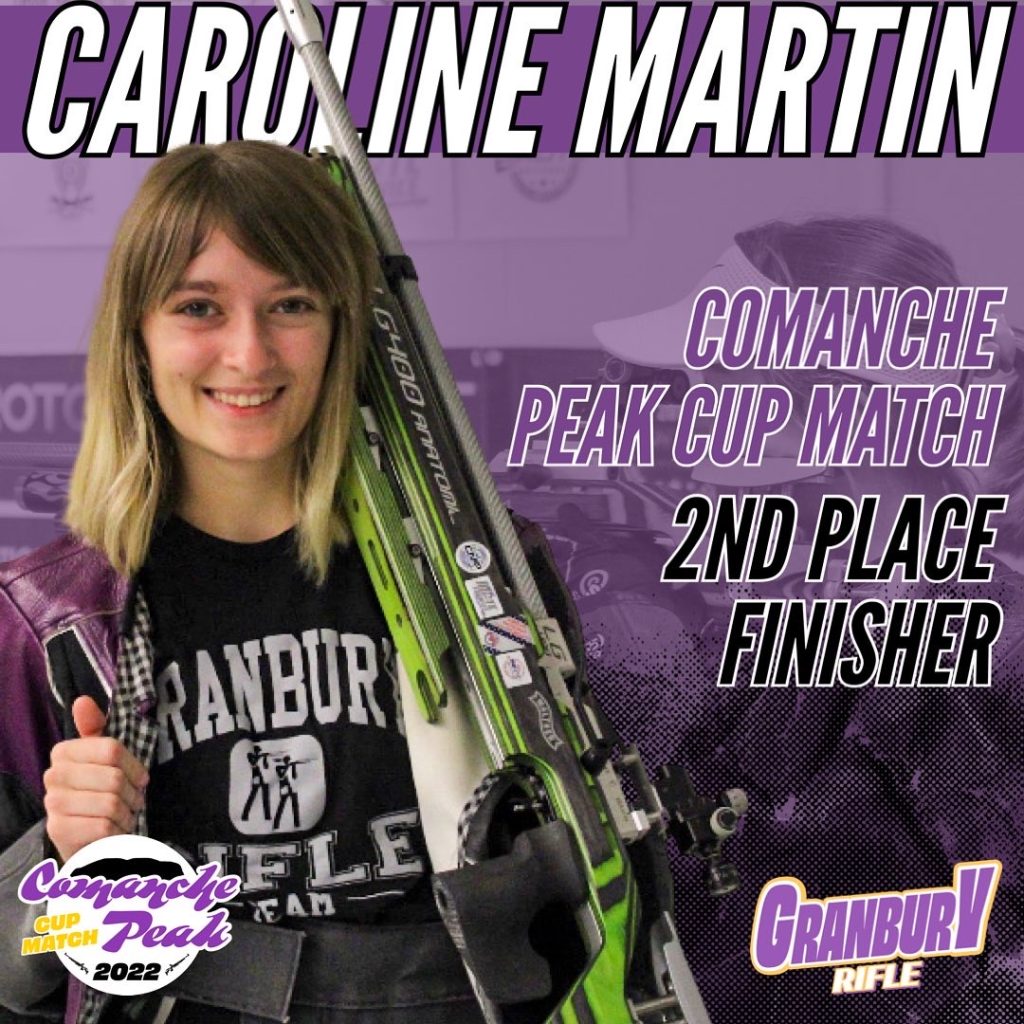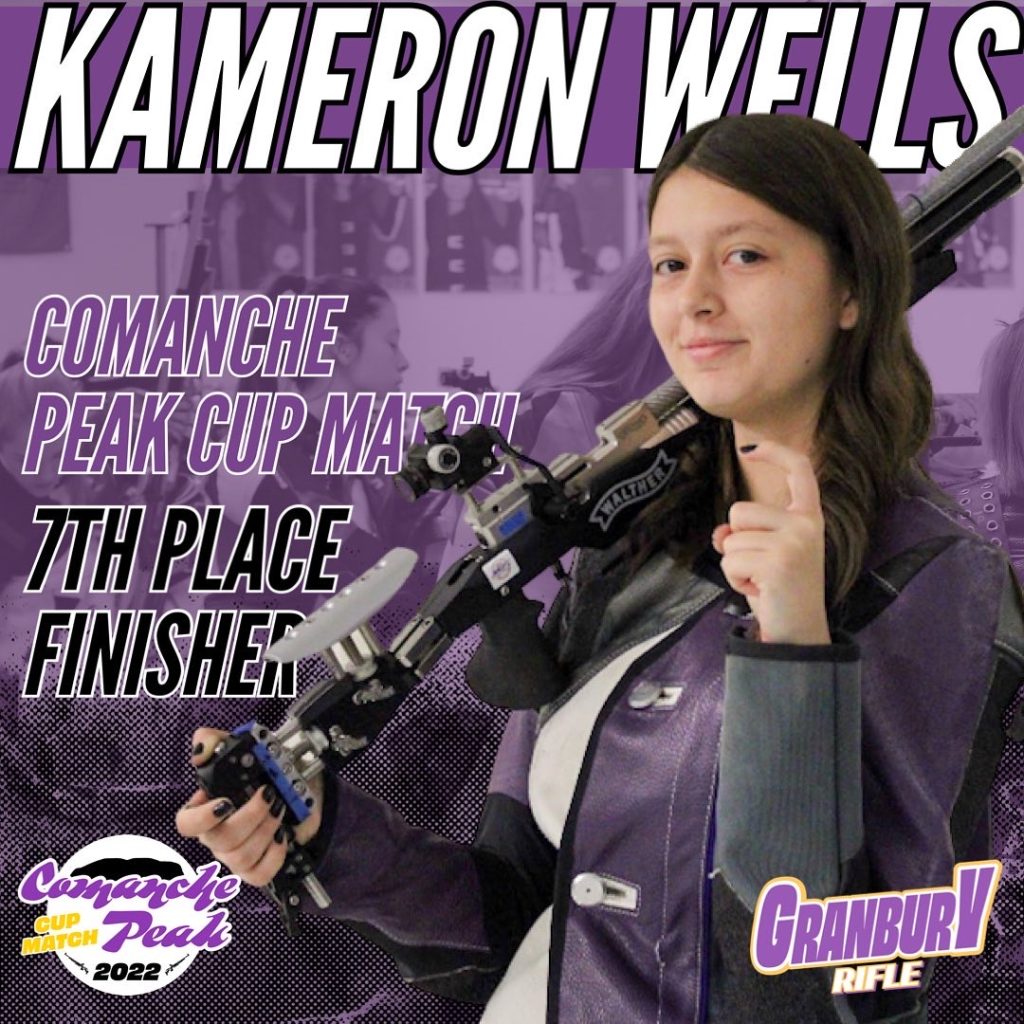 Members of the GHS rifle team are Ashton Arlington, Caroline Martin, Sunnee Schumann, Julia Czernik, Cadince McGrath, Kameron Wells, Mackenzie Melvin, Caylynn Price, Kennedy Wells, Viola Allen, Kaylenn Jackson, Ainsley Milligan and Mataya Turner.
View full results from the 2022 Comanche Peak 3PAR EIC Cup Match at https://www.orionresults.com/team/MatchPage.aspx?MatchID=1.2255.2022100223160015.0.
If you'd like to find your local club, visit the CMP Competition Tracker Page at https://ct.thecmp.org/app/v1/index.php?do=clubSearch to become involved.
Have an article to share or want to highlight your CMP Affiliated Club? Send us your photos, reports and articles to highlight in The First Shot – email [email protected]. We look forward to hearing from you.
A Note from the CMP: At the CMP, we are not only dedicated to an increasing number of those involved in marksmanship within our own programs but are also devoted to supporting the efforts of those who are creating their own legacies in their own ways. Our Club News articles are our way of displaying the successes of our clubs, in the hopes of encouraging others to take the same respectable paths – both in marksmanship and in life. We are proud of our clubs for all of their endeavors and are honored to show them off within our news feed.