CMP Club News: Glendale Shooting Club hosts Missouri M-1 Garand & Bolt Rifle State Championships
October 19, 2020
Civilian Marksmanship Program
▸
The First Shot
▸
CMP Club News: Glendale Shooting Club hosts Missouri M-1 Garand & Bolt Rifle State Championships
Submitted by Bob Mondschein
Glendale Shooting Club in Robertsville, Missouri, hosted separate CMP (Civilian Marksmanship Program) State Championships for M1 Garand (As-Issued) and a combined Bolt Rifle (Springfield or Vintage) State Championship, Sept. 19, 2020. The match was originally scheduled in May but moved due to Covid-19. This was the first CMP Games match held in the area during 2020 – straying from the close to 10 typically fired in a season by now.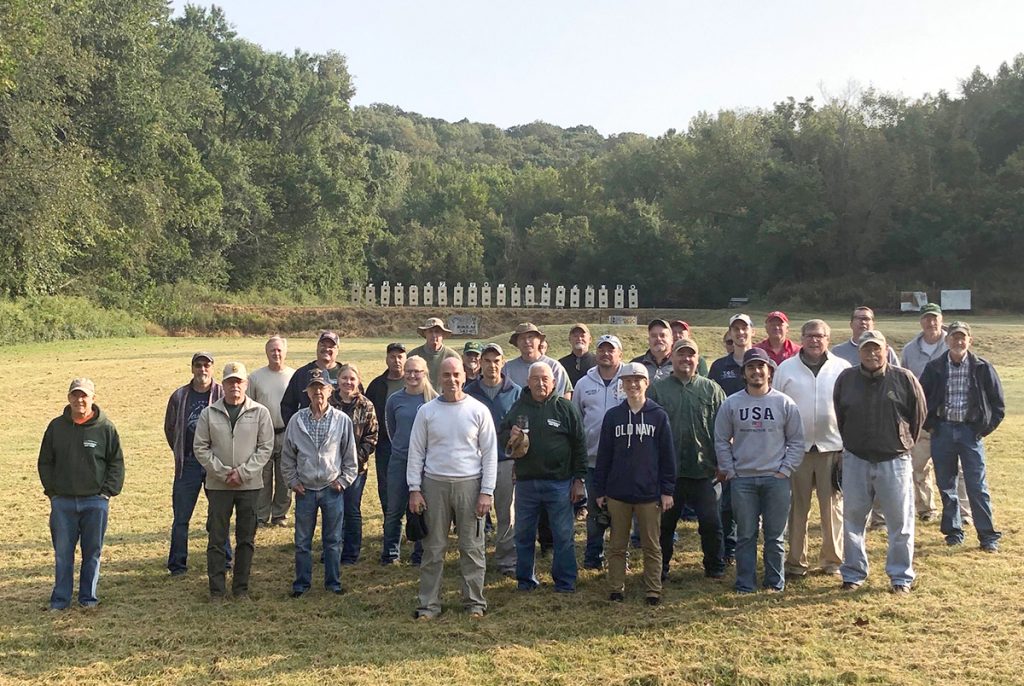 For most competitors, including the match winner, it was their first time sending any rounds down range since October 2019. Favorable weather, great match sponsorship and competitors' appetites to sling up assured good turnout. In total, 28 competitors from all parts of the state battled for the M1 title and 12 for the Bolt Rifle title.
This was the second year Glendale hosted the state match, employing their new double-stacked, full-size SR targets. Previous state matches were held at Owensville Gun Club. The 50 shot "B" course of fire was utilized, as in all prior Missouri State Matches.
For many competitors, it's the only time they shoot the sitting position each year, adding to the fun. The only negative worth noting was the very heavy mirage, which resulted in shooters' inability to scope the majority of their bullet holes. Most felt this contributed to slightly lower scores in slow fire prone.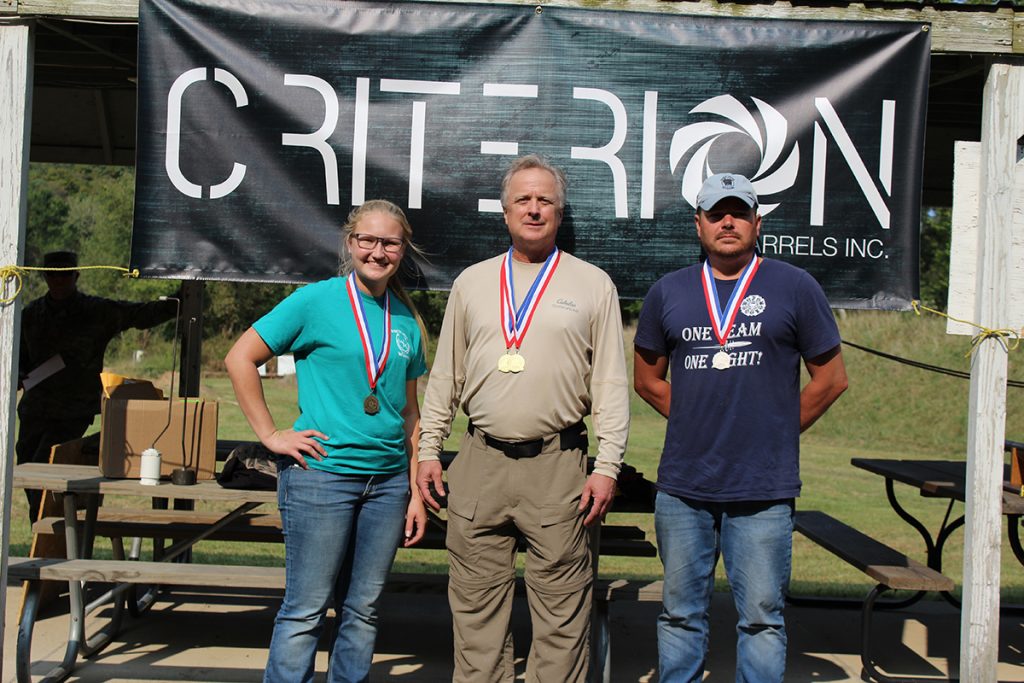 Eric Pauls of Fenton, Missouri, won the M1 State Championship for the second year in a row and fourth time overall. He received the CMP gold State Championship neck medal and personalized walnut plaque, with a laser etched M1 commemorating the victory. His score of 472-14X bested runner-up John Paul Biery of Knob Noster, Missouri, who posted a 467-11X. The third-place medal went to Abigail Keeven of New Haven, Missouri, firing a 467-8X.
Several scores of 460-plus were turned in, revealing the quality of competition. The rifle Pauls used to win is a 3.1 mil Springfield receiver with Criterion barrel and new walnut stock set that he personally fitted and barreled.
The Bolt Rifle State Championship allowed competitors to shoot rifles qualifying under Springfield or Vintage As-Issued rules. Eric Pauls came out on top again. A variety of bolt rifles made their way to the line, with the 1903-A3 being most popular.
Pauls was the only competitor to shoot a U.S. M1917 and posted a 466-14X. He received another gold medal and walnut plaque, with his U. S. M1917 laser-etched into the wood. Runner-up John Schwent of Kingsville, Missouri, fired a 456-4X with his 1903-A3. Third place went to David Cormier of St. Louis, Missouri, with his 453-8X shot from a smooth operating Swiss K-31.
The rifle Pauls used to win was a pawn shop find in 2013 that was missing several parts – an Eddystone SN 148,XXX (December 1917) with mixed parts and Criterion barrel, installed by the CMP. To this day, the stock sweats cosmoline on hot days.
Thank you to the Garand Collectors Association for sponsorship and helping with this event, with generous support and funding for the award plaque!
A Note from the CMP: At the CMP, we are not only dedicated to an increasing number of those involved in marksmanship within our own programs but are also devoted to supporting the efforts of those who are creating their own legacies in their own ways. Our Club News articles are our way of displaying the successes of our clubs, in the hopes of encouraging others to take the same respectable paths – both in marksmanship and in life. We are proud of our clubs for all of their endeavors and are honored to show them off within our news feed.
If you'd like to find your local club, visit the CMP Competition Tracker Page at https://ct.thecmp.org/app/v1/index.php?do=clubSearch to become involved.
Have an article to share or want to highlight your CMP Affiliated Club? Send us your photos, reports and articles to highlight in The First Shot – email [email protected]. We look forward to hearing from you.