CMP Club News: Easton Fish and Game Association Grows Over Its Long History
January 5, 2022
Civilian Marksmanship Program
▸
State Director
▸
Pennsylvania
▸
CMP Club News: Easton Fish and Game Association Grows Over Its Long History
Submitted by Harris Leavitt, CMP committee chairman, Easton Fish & Game Association
When I joined Easton Fish and Game Association in Hellertown, Pennsylvania, back in the early 1980s, the club used to hold a CMP/DCM style competition every second Sunday from April to October. A total of 40 or 50 shooters would come out for the event, and they made a day out of it. Shooters dressed in shooting coats and gloves, special hats and eyewear. People walked around, talking about Camp Perry – who was going that year, last year's matches and, that holy grail of shooting, the Distinguished Rifleman's Badge.
It looked very intimidating to a new shooter.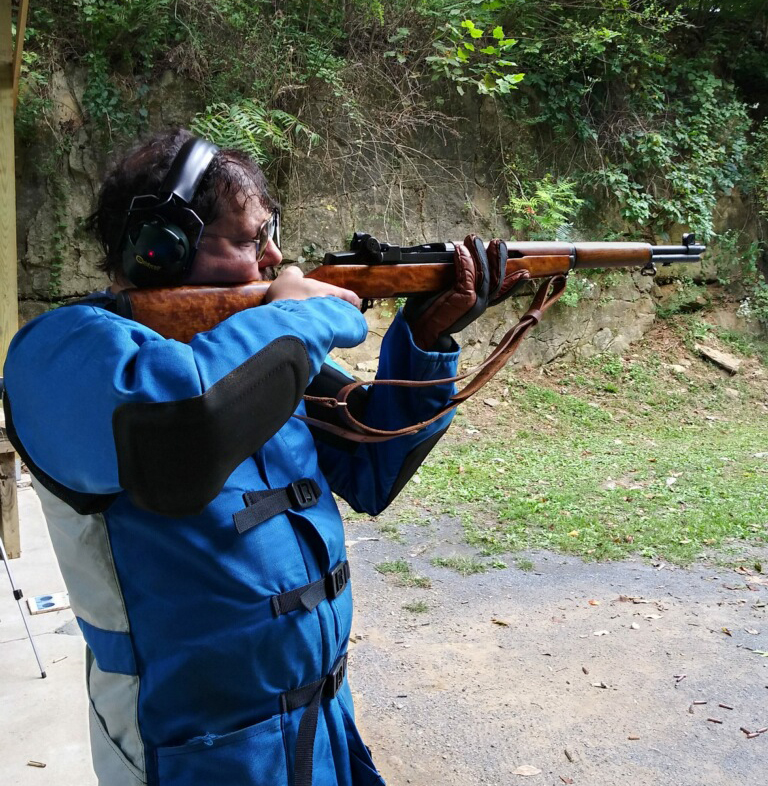 With the mentoring of an experienced shooter, who convinced me I really didn't need all the fancy gear to start, I signed up for and shot a match. I was hooked, and before the end of the season that year, I was one of the regulars. We consoled one another on bad days and cheered each other on during good ones. We knew the names of each other's wives and ages of each other's children. It was a gathering of friends – a shared activity of people with a common interest. We were all ability levels, some world class, some strictly club level. Everyone talked to everyone without regard for talent or experience. After their relays, the top shooters would advise less experienced shooters.
Some of my greatest memories are of those times. The match shot in a blizzard, the August heat, the time my rear sight came loose and I didn't notice in time to correct it, fixing a rifle in the parking lot with a broken shell extractor and the gratitude the owner showed me for getting him back in action. Also the time I used a M1A and inserted a magazine loaded with eight rounds instead of two first – firing two shots, swapping magazines, firing three times and having the bolt lock back – leaving me to find the first magazine I tossed out of the gun with the six unfired rounds still in it to finish the 10-shot stage. All in under 70 seconds.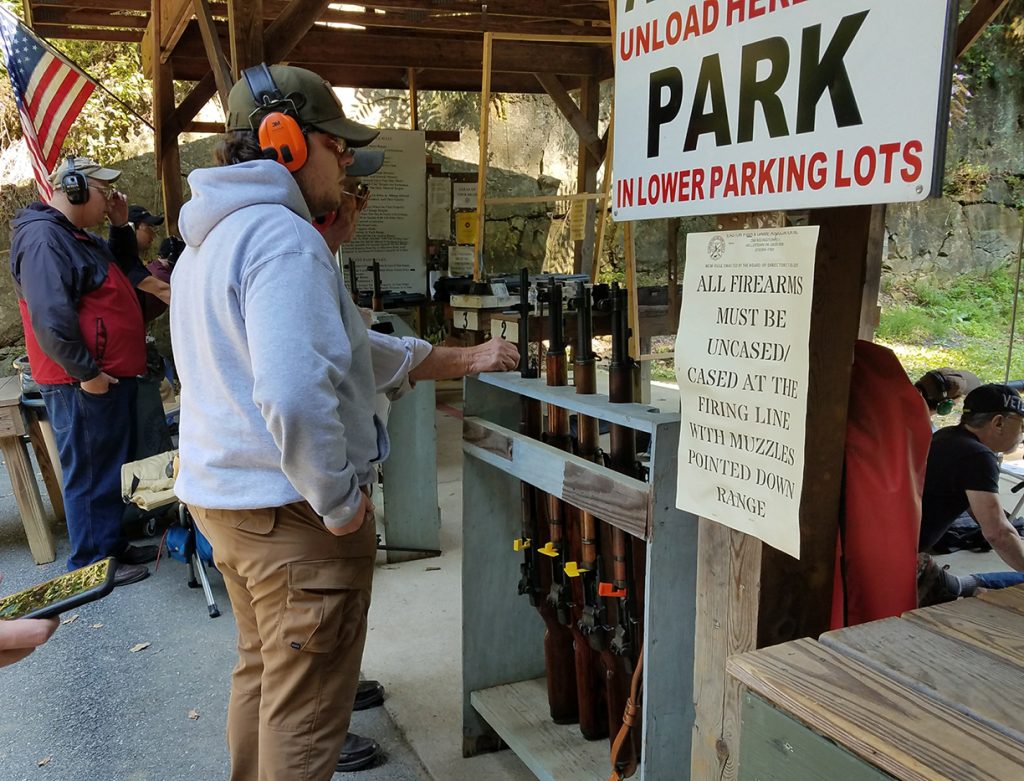 Easton Fish and Game Association (EFGA) back then rented part of a mineral pit and dump from a contractor to use as a range. We had no roofs over any of the firing lines, shoddy benches and no structures of any kind. We couldn't – it was rented land, and we were at the whim of the owner and his business needs.
About 20 years ago or so, EFGA bought a piece of property and built a real range. We put in covered firing lines, concrete pads, permanent metal posts for target holders, sheds for equipment, real benches to shoot from and concrete walled handgun ranges. After that, we built a real club house with a proper meeting room, board room and office.
What we didn't have were shooting sports. The old gang had drifted away, and interest died off.
Fast forward to today – Easton Fish and Game Association now has a website, a calendar of events that includes steel shoots, Women On Target, Tactical Carbine and, now, CMP competitions. We now have a CMP committee, and, with the CMP's assistance, we set up a match program.
In 2017, we held sanctioned Vintage Military, Springfield, John C. Garand and 1911 competitions. We also held club matches – unsanctioned matches for new shooters who have never fired an M1 or shot a match before. The old timers who used to shoot back in the rented mineral pit have come forward as range officers and scorers.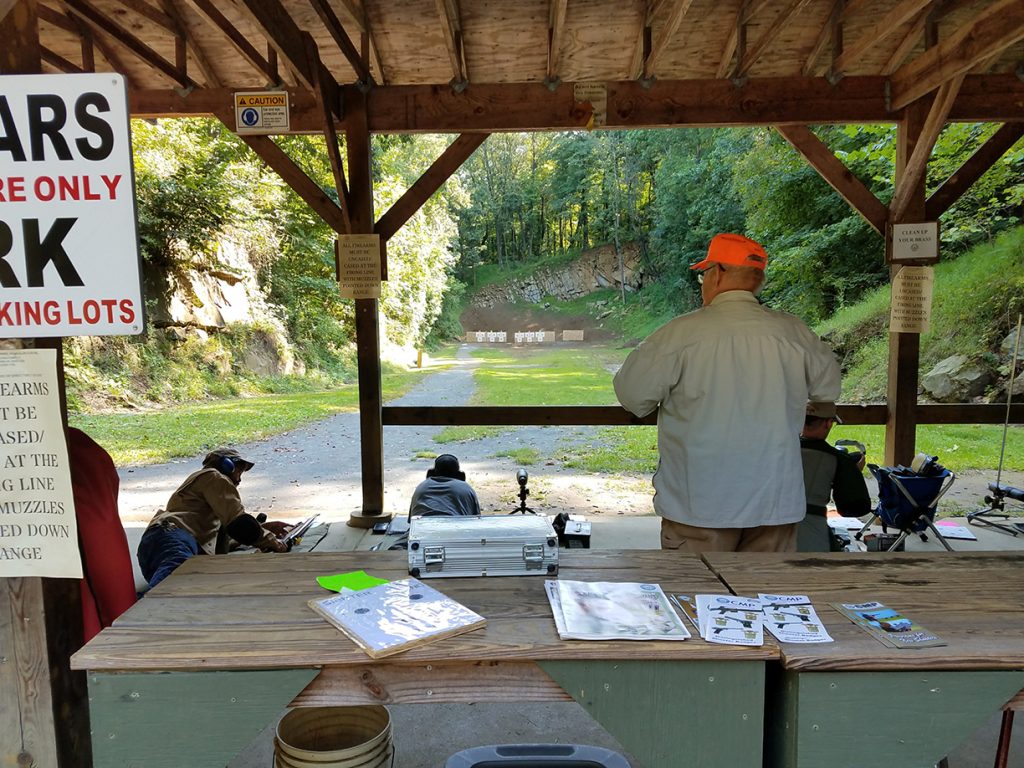 Our club is listed on the CMP website and so are our match scores. We have come from April 2016, when five frozen guys came out for the first match, to an unsanctioned event where 25 people came out. We had a high score of 460 out of 500 possible shot at the John C. Garand match by a Camp Perry veteran.
Easton Fish and Game Association plans to continue this and our other sports into the future. Thank you, CMP staff, for all your help and answers to dozens of questions that led to a successful new program, teaching marksmanship to a different generation of members.
Learn more about the Easton Fish and Game Association at https://www.efga.net/.
If you'd like to find your local club, visit the CMP Competition Tracker Page at https://ct.thecmp.org/app/v1/index.php?do=clubSearch to become involved.
Have an article to share or want to highlight your CMP Affiliated Club? Send us your photos, reports and articles to highlight in The First Shot – email abrugnone@thecmp.org. We look forward to hearing from you.
A Note from the CMP: At the CMP, we are not only dedicated to an increasing number of those involved in marksmanship within our own programs but are also devoted to supporting the efforts of those who are creating their own legacies in their own ways. Our Club News articles are our way of displaying the successes of our clubs, in the hopes of encouraging others to take the same respectable paths – both in marksmanship and in life. We are proud of our clubs for all of their endeavors and are honored to show them off within our news feed.